[Download] SocialPeta 2021 Global Mobile Marketing White Paper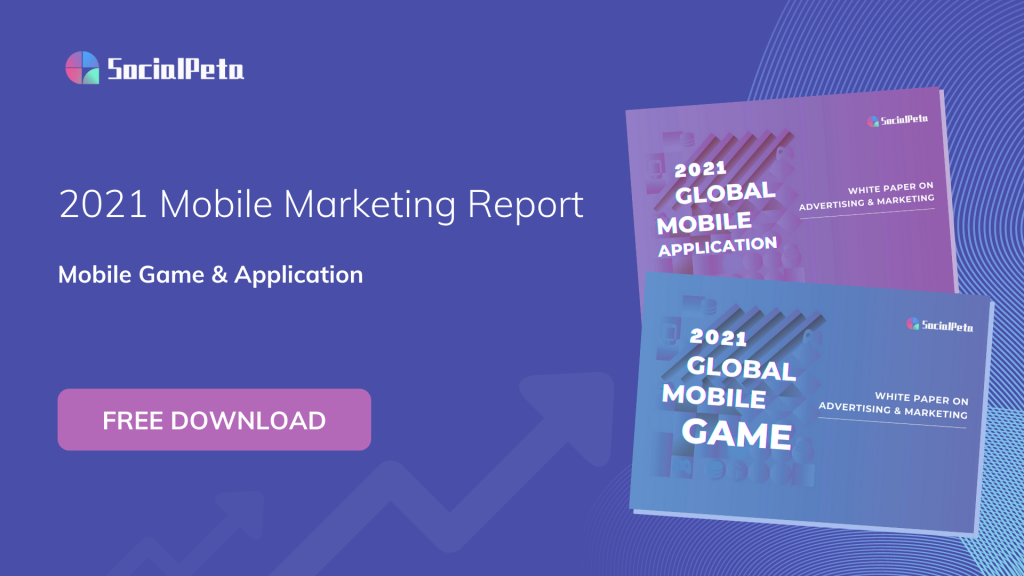 In 2021, the global mobile marketing competition became increasingly fierce day after day. For advertisers, it's getting difficult to stand out in the market.
As the top analysis tool serving the mobile game industry, SocialPeta is dedicated to creating a full white paper in mobile marketing, it will cover the data analysis in both mobile game and non-gaming fields, totaling 100+ pages.
Industry Insights in mobile marketing
Advertising data analysis on top platforms worldwide
Global marketing trend in both gaming and non-gaming fields
Just click the above button to download it for free and learn more about it. It would be valuable in your 2022 marketing plan.