SocialPeta 2022 Mobile Game&App Marketing Report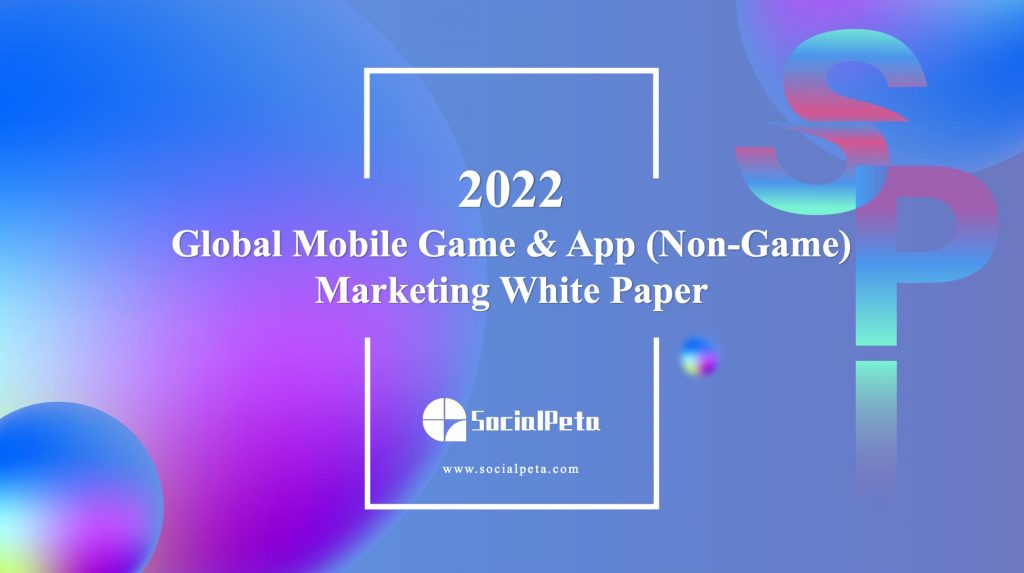 Global marketing of mobile games and apps has always been a required course for all development and distribution companies. As the mobile market continues to emerge with new changes and trends, the methods and strategies of mobile marketing should also have corresponding countermeasures. As an advertising marketing platform with ten years of data analysis experience, SocialPeta recently released the 2022 Global Mobile Game&App Marketing White Paper.
This report is a combined version of mobile games and applications, we invited industry partners such as Singular, Tenjin, Digital Turbine, Moloco, Storemaven, AdQuantum and etc. to provide valuable perspectives. The nearly 200-page content will help mobile marketing practitioners gain insight into the global market, and provide new ideas and inspiration for marketing strategies in 2023.
Global Mobile Marketing Insights & Top Charts
Global Mobile Game Marketing of Game&App Genres
Mobile Marketing in Different Regions
Hot Mobile Game Campaigns
Industry Insights from Partners
Click the button above to download the full report for free, and get more mobile industry insights in 2022.