SocialPeta Q1 2023 Global Mobile Game Marketing Trends Insights Report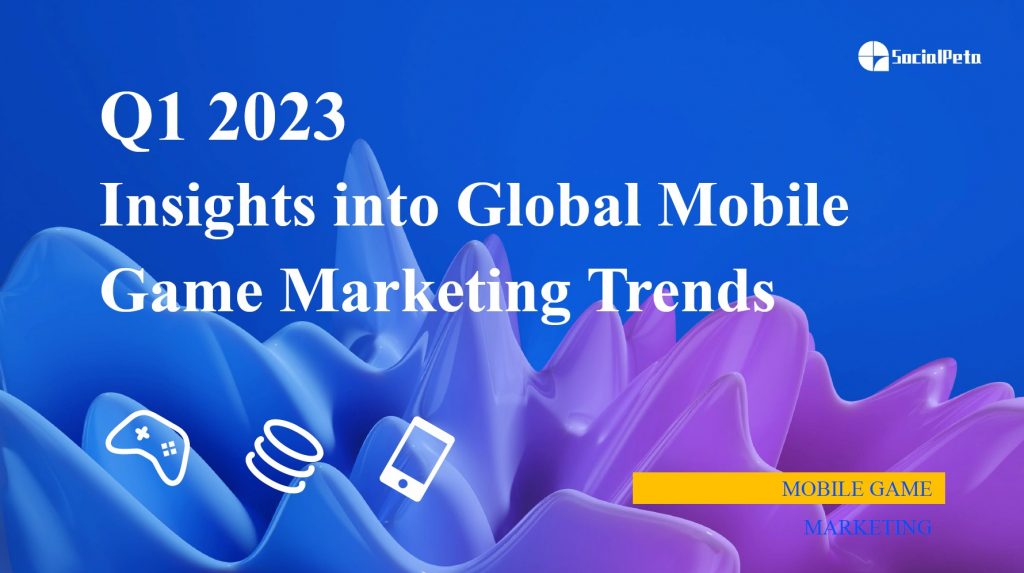 2023 is a year full of challenges. Intensified competition, exchange rate changes, and a downturn in the global game market make mobile games a more challenging situation. Global mobile game revenue went down 3.7% year-on-year to US $17.346 billion, the first decline since 2018.
The battle for mobile games going globally has entered a deeper level. Therefore, grasping product advertising analysis data, competitors' market strategies, and industry dynamic changes have become important factors that affect the success of product marketing.
SocialPeta analyzed and summarized the 2023 Q1 game market data, finally, we released the Q1 2023 Insights into Global Mobile Game Marketing Trends report as usual.
Global mobile game marketing trends
Global marketing insights into popular types of mobile games
Mobile game marketing insights of popular countries/regions.
The 60+ pages report contains 5 mobile game categories, 6 hot markets, and popular new games such as Frozen City, Stormshot, and SSSnaker marketing analysis in Q1 of 2023. Click the button above to download the full report for free, and get more mobile industry insights in 2022.