小說大全--熱門小說電子書閱讀器 Competitive Intelligence|Ad Analysis by SocialPeta
Competitive intelligence is the first step in our marketing intelligence work and one of the most important parts. Only when we understand the details of our competitors can we formulate a correct and effective marketing strategy.
In this report, SocialPeta analyzes the 小說大全--熱門小說電子書閱讀器's ad analysis from multiple aspects and helps you see the competitive intelligence of top grossing apps 小說大全--熱門小說電子書閱讀器.
Now, I'll tell you how to gain a competitive advantage by SocialPeta.
1. Basic Information of 小說大全--熱門小說電子書閱讀器
App Name : 小說大全--熱門小說電子書閱讀器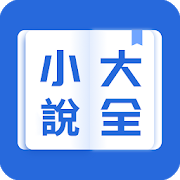 Network : Audience Network,Facebook,Google Ads(Admob)
Developer : Free LOVE anime show
Publisher : YouCam Nails - Manicure Salon for Custom Nail Art,Text Free: WiFi Calling App,USA Weather forecast,Treehouse Table,30 Day Fitness Challenge - Workout at Home,Ameba,Korean Food Recipes - 10k Recipes,Video Collage Maker,Blue Light Filter
Total creative ads during the time period : 3,719
2. 小說大全--熱門小說電子書閱讀器's Competitive Intelligence
what is competitive intelligence? Competitive intelligence is the most important part of our marketing. Only when we fully understand the overall situation of our competitors and the market can we make accurate judgments.
Before advertising, we usually use various tools, such as SocialPeta, to check the details of competitors' ads. In this report, we will analyze the recent advertising performance of advertiser 小說大全--熱門小說電子書閱讀器 in detail to understand its advertising strategy.
Trend of Category
There are many types of creatives. We mainly analyze the trend of the ad creative category of 小說大全--熱門小說電子書閱讀器 in the recent period. As of 2020-09-07, among the 小說大全--熱門小說電子書閱讀器's ad creative, the Html category's proportion is 0.0%, Video category's proportion is 0.0%, Playable Ads category's proportion is 0.0%, Image category's proportion is 90.32%, Carousel category's proportion is 9.68%.
Ad Network Analysis
The network that SocialPeta monitors can cover almost all mainstream channels in the world. Understanding the competitor's advertising channels is the first step in marketing work. According to the analysis of SocialPeta, we can see that in the date of 2020-09-07, 小說大全--熱門小說電子書閱讀器's the proportion of networks impressions are placed like this:
Facebook's proportion is 32.4%,
Audience Network's proportion is 22.6%,
Instagram's proportion is 22.5%,
Messenger's proportion is 22.5%,
In the date of 2020-09-07, 小說大全--熱門小說電子書閱讀器's network with the most ads is Facebook and its proportion is 32.26%.
3. Top 3 Ad Creative Analysis of 小說大全--熱門小說電子書閱讀器
This is the detailed information of the top three ad creatives with the best performance among all ad creatives of 小說大全--熱門小說電子書閱讀器. We can see some advertising trends.
Top 1 Ad Creative of 小說大全--熱門小說電子書閱讀器
Headline :小蘿莉非要送上門當自己女兒怎麼辦?
Text :☆海量熱門小說☆ 校花的貼身高手,超級紅包群、超級透視系統、護花兵王、這個校花我罩了、逆天武神、至尊小仙醫、極品教師、冷艷總裁的絕世高手、我的美女嫂子、透視小農民、荒島求生……覆蓋超多熱門小說,好書多.....
Top 2 Ad Creative of 小說大全--熱門小說電子書閱讀器
Text :☆海量熱門小說☆ 校花的貼身高手,超級紅包群、超級透視系統、護花兵王、這個校花我罩了、逆天武神、至尊小仙醫、極品教師、冷艷總裁的絕世高手、我的美女嫂子、透視小農民、荒島求生……覆蓋超多熱門小說,好書多.....
Top 3 Ad Creative of 小說大全--熱門小說電子書閱讀器
Headline :大病初愈,就看到未婚妻跟一个男人正在病房……
Text :☆海量熱門小說☆ 校花的貼身高手,超級紅包群、超級透視系統、護花兵王、這個校花我罩了、逆天武神、至尊小仙醫、極品教師、冷艷總裁的絕世高手、我的美女嫂子、透視小農民、荒島求生……覆蓋超多熱門小說,好書多.....
Basic Info of Top 3 Ad Creative
| | | | |
| --- | --- | --- | --- |
| | 1st | 2nd | 3rd |
| Duration | 269 | 319 | 273 |
| Popularity | 999 | 999 | 999 |
| Dimensions | 1080 x 1080 | 1200 x 628 | 1200 x 628 |
| Creative Type | Image | Image | Image |
| Network | Messenger | Facebook | Instagram |
| Related Ads | 1 | 2 | 1 |
| Countries | Macau,Ecuador,South Africa,Afghanistan,Taiwan,Nicaragua,Nigeria,Ireland,Australia,United Kingdom,Philippines,Singapore,Solomon Is,Lesotho,Oman,Korea,Italy,Vietnam,Argentina | Bosnia Hercegovina,Saint Martin,Lithuania,Malaysia,Slovak,Antigua and Barbuda,Guyana,Norway,Kuwait,Bonaire, Sint Eustatius and Saba,Taiwan | Ireland,Malaysia,Thailand,Nicaragua,United States,Pakistan,Laos,Germany,Korea,South Africa,Belize,Singapore,Myanmar,Lesotho,Hong Kong,Northern Mariana Islands,Somalia,Australia,Indonesia |
| Language | NA | NA | NA |
Through the above analysis, we can see that the most effective channel for 小說大全--熱門小說電子書閱讀器 in recent advertising is Messenger, and the main creative type is Image.
In conclusion: The above is a free 小說大全--熱門小說電子書閱讀器's competitive intelligence analysis report. To do a good job of advertising, long-term accumulation is required. we need to constantly check the latest trends and competitive intelligence data. With the use of competitive intelligence tools SocialPeta, we can improve our ROI,and make competitor's fans ours. I hope that this ad creative analysis report will allow you to gain more.
If you want to check the relevant intelligence analysis of other apps similar to 小說大全--熱門小說電子書閱讀器, you can click the app name below to view related reports.