UCSG Movil Competitive Intelligence|Ad Analysis by SocialPeta
Competitive intelligence is the first step in our marketing intelligence work and one of the most important parts. Only when we understand the details of our competitors can we formulate a correct and effective marketing strategy.
In this report, SocialPeta analyzes the UCSG Movil's ad analysis from multiple aspects and helps you see the competitive intelligence of top grossing apps UCSG Movil.
Now, I'll tell you how to gain a competitive advantage by SocialPeta.
1. Basic Information of UCSG Movil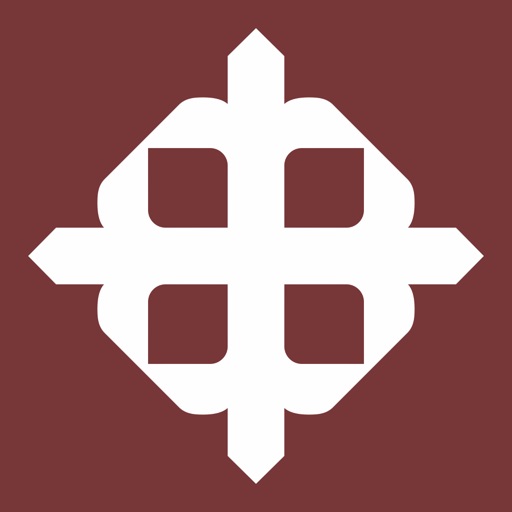 Network : Twitter,Instagram,Facebook
Developer : Universidad Catolica Santiago de Guayaquil
Total creative ads during the time period : 52
2. UCSG Movil's Competitive Intelligence
what is competitive intelligence? Competitive intelligence is the most important part of our marketing. Only when we fully understand the overall situation of our competitors and the market can we make accurate judgments.
Before advertising, we usually use various tools, such as SocialPeta, to check the details of competitors' ads. In this report, we will analyze the recent advertising performance of advertiser UCSG Movil in detail to understand its advertising strategy.
Trend of Category
There are many types of creatives. We mainly analyze the trend of the ad creative category of UCSG Movil in the recent period. As of 2020-09-02, among the UCSG Movil's ad creative, the Html category's proportion is 0.0%, Video category's proportion is 100.0%, Playable Ads category's proportion is 0.0%, Image category's proportion is 0.0%, Carousel category's proportion is 0.0%.
Ad Network Analysis
The network that SocialPeta monitors can cover almost all mainstream channels in the world. Understanding the competitor's advertising channels is the first step in marketing work. According to the analysis of SocialPeta, we can see that in the date of 2020-09-02, UCSG Movil's the proportion of networks impressions are placed like this:
Twitter's proportion is 91.67%,
Facebook's proportion is 8.33%,
In the date of 2020-09-02, UCSG Movil's network with the most ads is Facebook and its proportion is 50.0%.
3. Top 3 Ad Creative Analysis of UCSG Movil
This is the detailed information of the top three ad creatives with the best performance among all ad creatives of UCSG Movil. We can see some advertising trends.
Top 1 Ad Creative of UCSG Movil
Text :#UCSG invita: 📌X Encuentro de Universidades 2019 junto a Santa Narcisa de Jesús "Tras las huellas de Jesús". 🗓️23 de noviembre 🕰️9:00 ⛪️Santuario Santa Narcisa de Jesús-Nobol ✅Con Santa Narcisa cuidamos la Casa Común. Menciónanos con el HT:👇 #UCSGySantaNarcisa https://t.co/xwdC10G2jw
Top 2 Ad Creative of UCSG Movil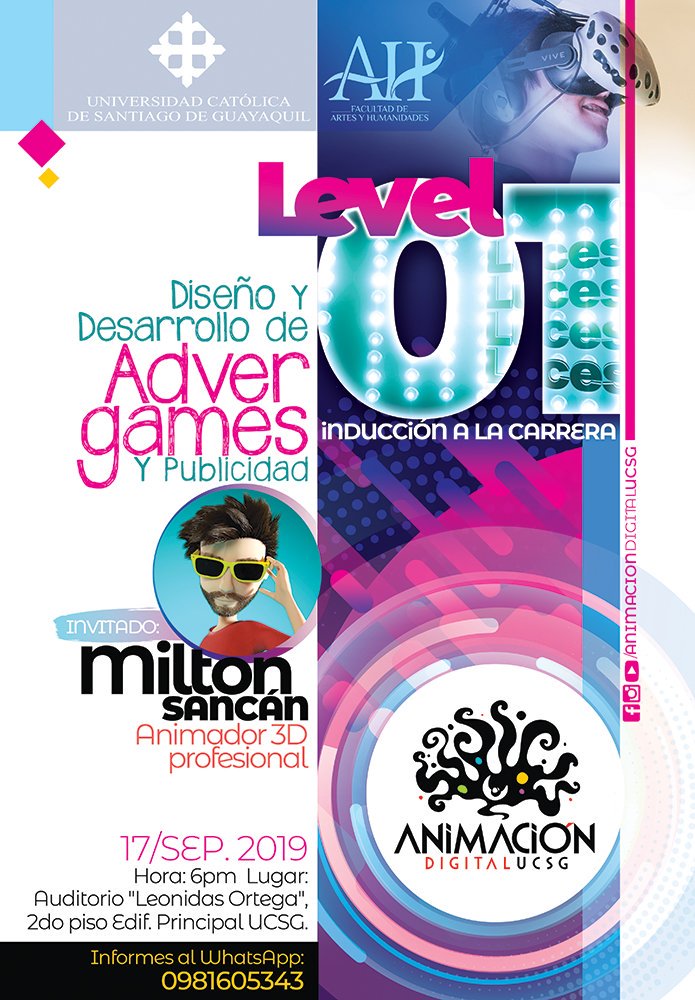 Text :¿Sabes qué son los #advergames? 🤔 Coméntanos tus respuestas. 👩‍💻👨‍💻 #UCSG te invita a conocer el mágico mundo, donde la publicidad y los videojuegos forman un papel importante. 🗓17 septiembre 🕡18:00 📌Auditorio Leonidas Ortega Moreira de la #UCSG https://t.co/ddKgLt6I2C
Top 3 Ad Creative of UCSG Movil
Headline :Universidad Católica de Santiago de Guayaquil
Text :¡Estudia Odontología! #AdmisionesAbiertas #UCSG 𝗔𝘆𝘂𝗱𝗮𝗺𝗼𝘀 𝗮 𝗰𝗿𝗲𝗮𝗿 𝗹𝗮𝘀 𝗺𝗲𝗷𝗼𝗿𝗲𝘀 𝘀𝗼𝗻𝗿𝗶𝘀𝗮𝘀 ✅ Modalidad: Presencial Tres itinerarios a elegir: ➡ Odontología preventiva comunitaria ➡ Odontología estética ➡ Clínica avanzada 𝐍𝐨 𝐬𝐢𝐠𝐚𝐬 𝐜𝐚𝐦𝐢𝐧𝐨𝐬 𝐩𝐫𝐞𝐝𝐞𝐜𝐢𝐛𝐥𝐞𝐬 ☎ Contáctenos PBX: 3804600 📞 Contact Center: 3804601 / 042222024 – 042222025 📱 WhatsApp: 0968462601 📧 Correo: info@cu.ucsg.edu.ec ✍Registre sus datos: http://bit.ly/Registre_Datos 🌐 Más información: http://www.ucsg.edu.ec/cme/c044045/
Basic Info of Top 3 Ad Creative
| | | | |
| --- | --- | --- | --- |
| | 1st | 2nd | 3rd |
| Duration | 16 | 11 | 7 |
| Popularity | 84 | 71 | 57 |
| Dimensions | 538 x 680 | 695 x 1000 | 640 x 640 |
| Creative Type | Image | Image | Image |
| Network | Twitter | Twitter | Instagram |
| Related Ads | 1 | 1 | 2 |
| Countries | Mexico,Panama,Chile,Cuba,Peru,Spain,Paraguay,Venezuela,Argentina,Colombia | Mexico,Peru,Panama,Spain,Paraguay,Colombia,Cuba,Venezuela,Argentina,Chile | Mexico,Argentina,Chile,Paraguay,Cuba,Spain,Colombia,Panama,Peru,Venezuela |
| Language | Spanish | Spanish | Spanish |
Through the above analysis, we can see that the most effective channel for UCSG Movil in recent advertising is Twitter, and the main creative type is Image.
In conclusion: The above is a free UCSG Movil's competitive intelligence analysis report. To do a good job of advertising, long-term accumulation is required. we need to constantly check the latest trends and competitive intelligence data. With the use of competitive intelligence tools SocialPeta, we can improve our ROI,and make competitor's fans ours. I hope that this ad creative analysis report will allow you to gain more.
If you want to check the relevant intelligence analysis of other apps similar to UCSG Movil, you can click the app name below to view related reports.