VTVcab ON Competitive Intelligence|Ad Analysis by SocialPeta
Competitive intelligence is the first step in our marketing intelligence work and one of the most important parts. Only when we understand the details of our competitors can we formulate a correct and effective marketing strategy.
In this report, SocialPeta analyzes the VTVcab ON's ad analysis from multiple aspects and helps you see the competitive intelligence of top grossing apps VTVcab ON.
Now, I'll tell you how to gain a competitive advantage by SocialPeta.
1. Basic Information of VTVcab ON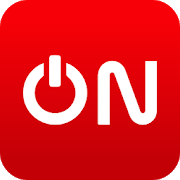 Network : Google Ads(Admob),Facebook
Publisher : Love Of Chelsea,Radios De Guerrero Plus
Total creative ads during the time period : 5
2. VTVcab ON's Competitive Intelligence
what is competitive intelligence? Competitive intelligence is the most important part of our marketing. Only when we fully understand the overall situation of our competitors and the market can we make accurate judgments.
Before advertising, we usually use various tools, such as SocialPeta, to check the details of competitors' ads. In this report, we will analyze the recent advertising performance of advertiser VTVcab ON in detail to understand its advertising strategy.
Trend of Category
There are many types of creatives. We mainly analyze the trend of the ad creative category of VTVcab ON in the recent period. As of 2020-08-10, among the VTVcab ON's ad creative, the Html category's proportion is 0.0%, Video category's proportion is 0.0%, Playable Ads category's proportion is 0.0%, Image category's proportion is 100.0%, Carousel category's proportion is 0.0%.
Ad Network Analysis
The network that SocialPeta monitors can cover almost all mainstream channels in the world. Understanding the competitor's advertising channels is the first step in marketing work. According to the analysis of SocialPeta, we can see that in the date of 2020-08-10, VTVcab ON's the proportion of networks impressions are placed like this:
Facebook's proportion is 100.0%,
In the date of 2020-08-10, VTVcab ON's network with the most ads is Facebook and its proportion is 100.0%.
3. Top 3 Ad Creative Analysis of VTVcab ON
This is the detailed information of the top three ad creatives with the best performance among all ad creatives of VTVcab ON. We can see some advertising trends.
Top 1 Ad Creative of VTVcab ON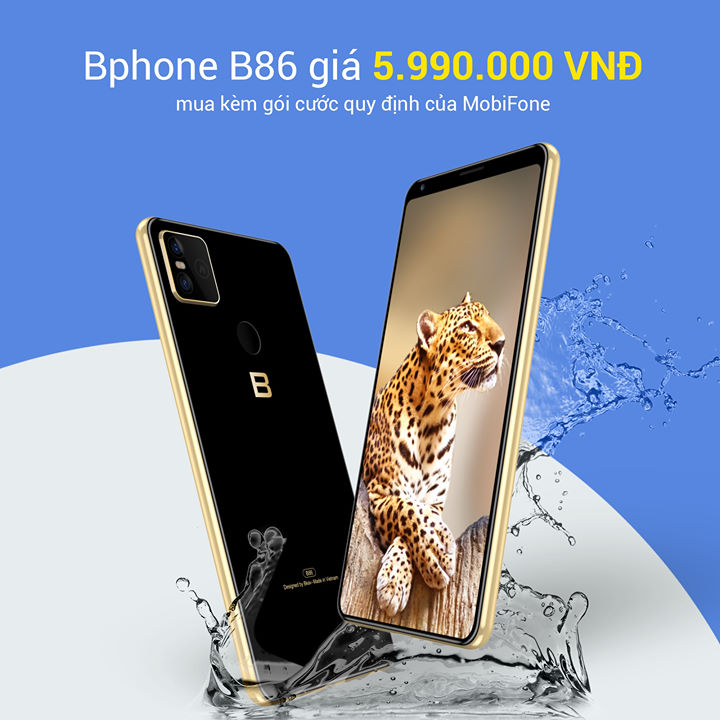 Headline :Bphone B86 giá 5.990.000 VNĐ
Text :BPHONE B86 GIÁ 5.990.000‬ VNĐ - Mua kèm gói cước quy định của Mobifone - Tặng tai nghe JBL trị giá 1.090.000 VNĐ - Chi tiết chương trình xem tại: bphone.vn/khuyenmai - Danh sách cửa hàng Mobifone trên toàn quốc: bphone.vn/mobifone ---------------------- 👉 CAMERA NHIẾP ẢNH ĐIỆN TOÁN - Chụp cảnh đêm rõ như ban ngày. - Chụp Macro cận cảnh rõ nét, chi tiết, dẫn đầu thị trường. - Chụp khoảnh khắc: Chụp sắc nét những hình ảnh diễn ra cực nhanh, mắt người không thể nhìn rõ, duy nhất có trên Bphone B86. - sCorrection: Một loạt ảnh được ghi lại đồng thời, AI sẽ phân tích, tổng hợp ra 1 ảnh chân thực nhất. 👉 Chống nước, chống bụi IP68+ (chống nước ở độ sâu 2m trong 30 phút). 👉 Bảo mật nhất hiện nay: Tự động chặn hết các tin nhắn rác, cuộc gọi rác. Tích hợp sẵn phần mềm diệt virus, chống nghe lén, chống mất cắp tài khoản cá nhân. - Chống trộm: 89% khách hàng tìm lại được máy. 👉 eSIM: Có thể sử dụng lên tới 16 số điện thoại. - Không phím bấm: Hai mặt kính cao cấp, kim loại nguyên khối không phím bấm, là xu hướng các điện thoại cao cấp đang hướng đến. ----------------------- Bphone B86 - Trải nghiệm không giới hạn Hotline: 1800 54 54 48 #Bphone #B86 #TraiNghiemKhongGioiHan #NhiepAnhDienToan #BphoneB86
Top 2 Ad Creative of VTVcab ON
Top 3 Ad Creative of VTVcab ON
Basic Info of Top 3 Ad Creative
| | | | |
| --- | --- | --- | --- |
| | 1st | 2nd | 3rd |
| Duration | 8 | 0 | 0 |
| Popularity | 111 | | |
| Dimensions | 720 x 720 | | |
| Creative Type | Image | | |
| Network | Facebook | | |
| Related Ads | 1 | 0 | 0 |
| Countries | Vietnam | | |
| Language | NA | | |
Through the above analysis, we can see that the most effective channel for VTVcab ON in recent advertising is Facebook, and the main creative type is Image.
In conclusion: The above is a free VTVcab ON's competitive intelligence analysis report. To do a good job of advertising, long-term accumulation is required. we need to constantly check the latest trends and competitive intelligence data. With the use of competitive intelligence tools SocialPeta, we can improve our ROI,and make competitor's fans ours. I hope that this ad creative analysis report will allow you to gain more.
If you want to check the relevant intelligence analysis of other apps similar to VTVcab ON, you can click the app name below to view related reports.