Healthy Mummy Competitive Intelligence|Ad Analysis by SocialPeta
Competitive intelligence is the first step in our marketing intelligence work and one of the most important parts. Only when we understand the details of our competitors can we formulate a correct and effective marketing strategy.
In this report, SocialPeta analyzes the Healthy Mummy's ad analysis from multiple aspects and helps you see the competitive intelligence of top grossing apps Healthy Mummy.
Now, I'll tell you how to gain a competitive advantage by SocialPeta.
1. Basic Information of Healthy Mummy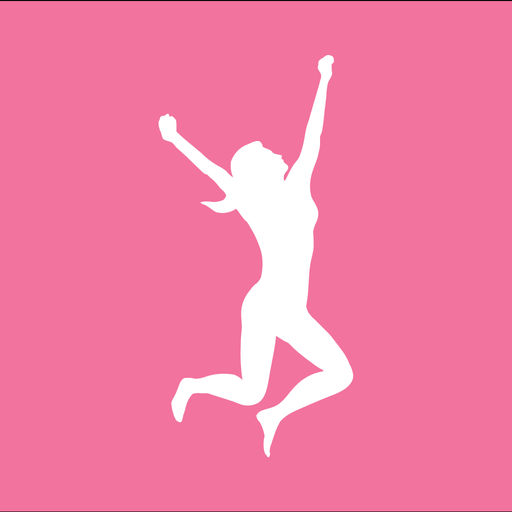 Network : Facebook,Instagram,Messenger
Developer : The Healthy Mummy Pty Ltd
Publisher : Instagram,Facebook,MySQL QueryDB Client,HuffPost - News & Politics,Un día más culto,Korean Food Recipes - 10k Recipes
Total creative ads during the time period : 2,283
2. Healthy Mummy's Competitive Intelligence
what is competitive intelligence? Competitive intelligence is the most important part of our marketing. Only when we fully understand the overall situation of our competitors and the market can we make accurate judgments.
Before advertising, we usually use various tools, such as SocialPeta, to check the details of competitors' ads. In this report, we will analyze the recent advertising performance of advertiser Healthy Mummy in detail to understand its advertising strategy.
Trend of Category
There are many types of creatives. We mainly analyze the trend of the ad creative category of Healthy Mummy in the recent period. As of 2021-03-14, among the Healthy Mummy's ad creative, the Html category's proportion is 0.0%, Video category's proportion is 60.71%, Playable Ads category's proportion is 0.0%, Image category's proportion is 39.29%, Carousel category's proportion is 0.0%.
Ad Network Analysis
The network that SocialPeta monitors can cover almost all mainstream channels in the world. Understanding the competitor's advertising channels is the first step in marketing work. According to the analysis of SocialPeta, we can see that in the date of 2021-03-14, Healthy Mummy's the proportion of networks impressions are placed like this:
Messenger's proportion is 26.85%,
Instagram's proportion is 26.81%,
Facebook's proportion is 26.05%,
Audience Network's proportion is 20.29%,
In the date of 2021-03-14, Healthy Mummy's network with the most ads is Facebook and its proportion is 25.71%.
3. Top 3 Ad Creative Analysis of Healthy Mummy
This is the detailed information of the top three ad creatives with the best performance among all ad creatives of Healthy Mummy. We can see some advertising trends.
Top 1 Ad Creative of Healthy Mummy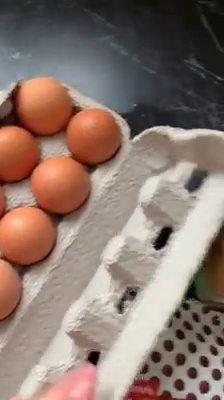 Headline :Cook with us- Flourless Chocolate Cake! Over 4,000 recipes in The Healthy Mummy app
Text :🍫 YUM!! We LOVE this Flourless Chocolate Cake Recipe. Here we've used coconut sugar instead of Natvia!
Get this recipes in our Healthy Mummy app (mega sale now on) https://secure.healthymummy.com/28-day-challenge-signup-2019-lifetime/

Ingredients
*1.5 cups dark chocolate chips
*600 g canned chickpeas drained
*4 eggs
*1/2 cup Natvia plus extra for dusting
*1 pinch baking soda

Instructions

*Preheat the oven to 180C.
*Melt the chocolate in the microwave, or in a heat-proof bowl over a saucepan of boiling water.
*Blend the chickpeas and eggs in a blender until smooth. Add the Natvia and baking soda and pulse a couple of times.
*Pour the chickpea mixture into a large bowl, add the melted chocolate and mix until smooth.
*Pour the mixture into a greased and lined cake tin and bake for 30 minutes.
*Allow to cool for 15 minutes, then turn out of the tin, dust with Natvia and serve.

120 calories per serve
https://secure.healthymummy.com/28-day-challenge-signup-2019-lifetime/

#HM
Top 2 Ad Creative of Healthy Mummy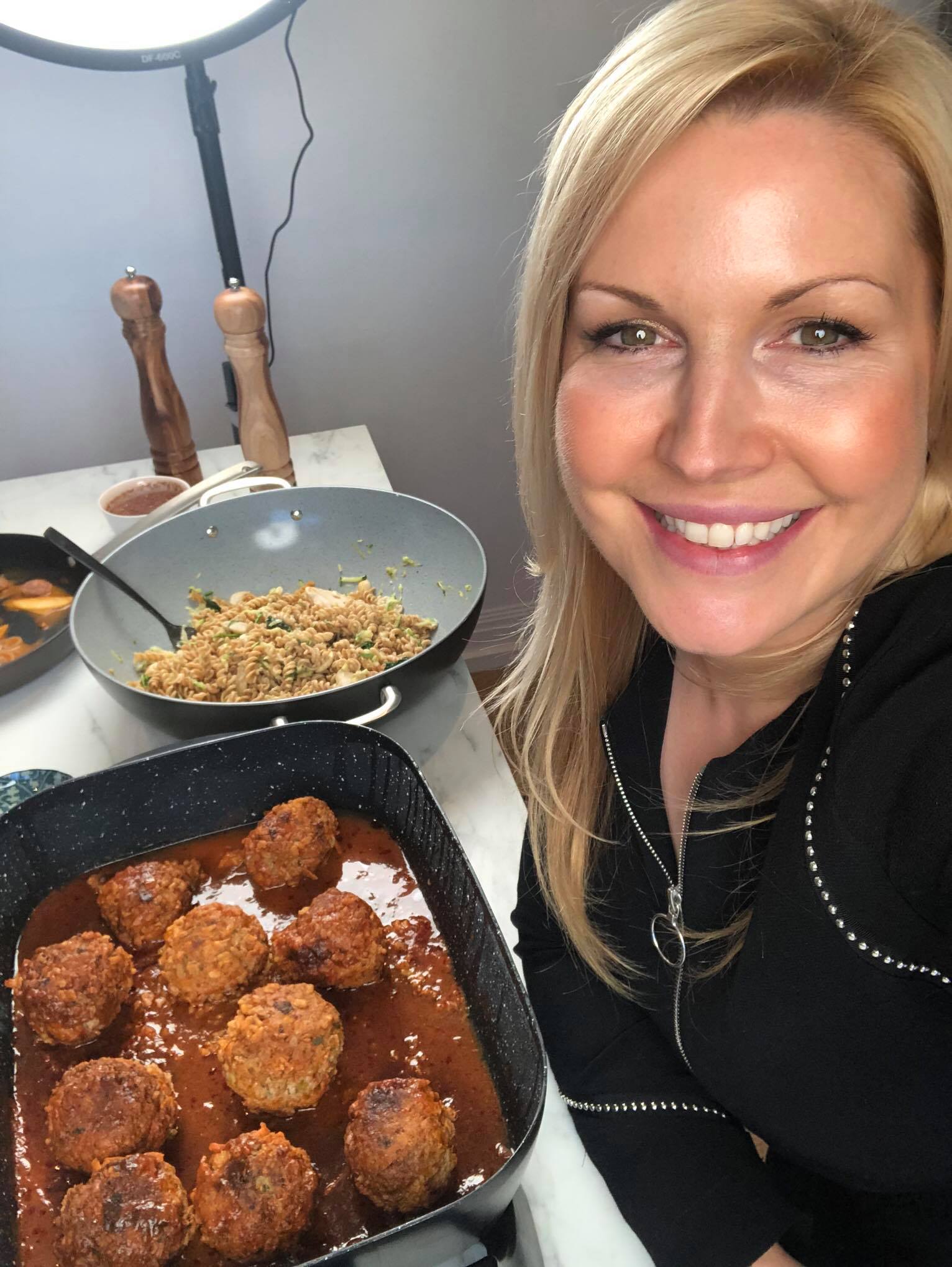 Text :If you LOVE our recipes - this is for you!
😁I am SOOOO excited to say that the LIFETIME BUDGET membership is BACK for a limited time.
You can SAVE a whopping 70% and get PERMANENT lifetime access to The Healthy Mommy app AND get a Smoothie Starter Pack! https://secure.healthymummy.com/28-day-challenge-signup-2019-lifetime/
🥘 Over 4,000 recipes made by nutritionists and chefs for busy mums
📱 Instant access to our NEW STRONGER Fitness Programs and over 400 workout videos
🥘 New amazing nutritionist Recipe plan every week
💪 Ongoing support and motivation - FOREVER
🤸🏽‍♀️ Daily indoor exercises videos to keep you fit - FOREVER
⏰ Hurry, It's a limited time offer!
Top 3 Ad Creative of Healthy Mummy
Headline :New Product Control X
Text :🤩🍬 BREAKING NEWS!!!!! BRAND NEW PRODUCT ALERT!!!!! This is going to CHANGE YOUR LIFE 🤩🍬 Control your appetite with CONTROL X
This breakthrough product is designed to put you back in control of your food consumption. It is natural, effective and will change the way you reach your goals in 2020.
Control X will help you
- feel FULLER for LONGER
- reduce HUNGER pangs
- reduce BLOATING
- contains Vitamin B5, Niacin and Vitamin E to help support normal fat, protein and carbohydrate metabolism AND helps to reduce tiredness and fatigue
- tastes DELICIOUS - orange flavoured
It comes in convenient sachets at only 6 cals per serve
Get 40% OFF this AMAZING PRODUCT when you pre-order NOW! Use code Control40
BONUS super low flat rate shipping applies
Preorder now.
Basic Info of Top 3 Ad Creative
| | | | |
| --- | --- | --- | --- |
| | 1st | 2nd | 3rd |
| Duration | 310 | 400 | 382 |
| Popularity | 999 | 999 | 999 |
| Dimensions | 224 x 400 | 1532 x 2038 | 960 x 960 |
| Creative Type | Video | Image | Image |
| Network | Instagram | Facebook | Messenger |
| Related Ads | 1 | 1 | 1 |
| Countries | New Zealand,Australia | Canada,United Kingdom,Australia,United States | Australia,New Zealand |
| Language | English | English | English |
Through the above analysis, we can see that the most effective channel for Healthy Mummy in recent advertising is Instagram, and the main creative type is Video.
In conclusion: The above is a free Healthy Mummy's competitive intelligence analysis report. To do a good job of advertising, long-term accumulation is required. we need to constantly check the latest trends and competitive intelligence data. With the use of competitive intelligence tools like SocialPeta, Guangdada(Chinese version of SocialPeta), we can improve our ROI, and make competitor's fans ours. I hope that this ad creative analysis report will allow you to gain more.
If you want to check the relevant intelligence analysis of other apps similar to Healthy Mummy, you can click the app name below to view related reports, or you can find more info in ASOTools.