Find Your Prefect Products In Minutes
AliExpress, Amazon and Shopify products analytics finding winning products and increase profit.
30,000
CATEGORIES MONITORED
Feature
Find Best Selling Products
---
Discovering the Business Opportunities and Insight into Commodity Law.
Ad Search Function Helps You Find Popular Products Faster
· Hundreds of millions of ads data will reveal e-commerce sellers' customer acquisition strategies on different ad platforms.

· Discover the seller's product selection strategy from advertising and marketing, so as to find potential products and undiscovered business opportunities from the seller's intention verification or verified advertisements.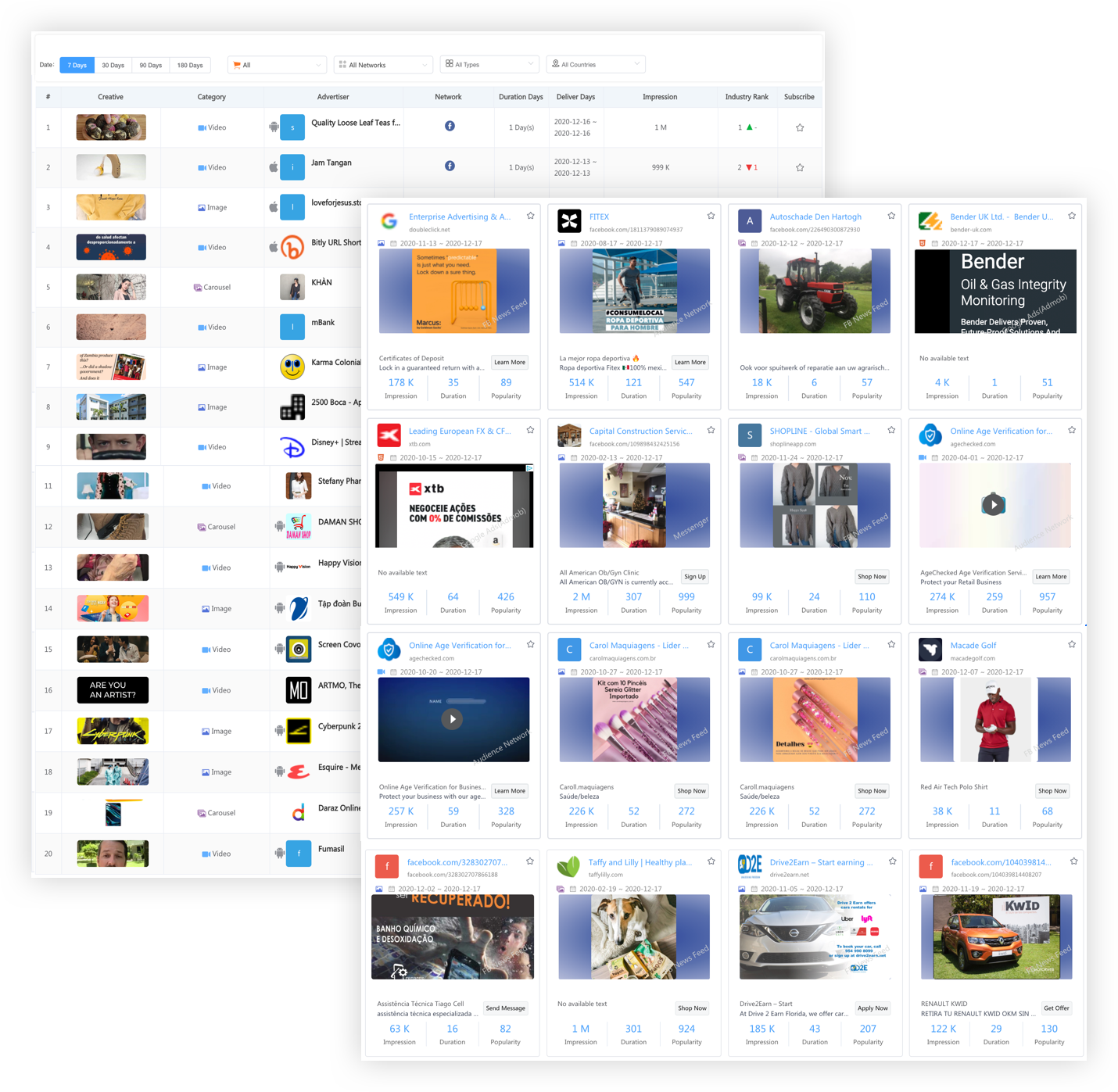 Boost Amazon revenue by 200%
· Increase the product selection success rate by 50%. 15 million total products and 8 million daily updates.BSR in-depth analysis, up to 10 levels of major and sub-category analysis.

· Exploring over 20,000 categoriesTracking competitor product information and providing detailed data analysis, monitoring product listing and hijack dynamics around the clock.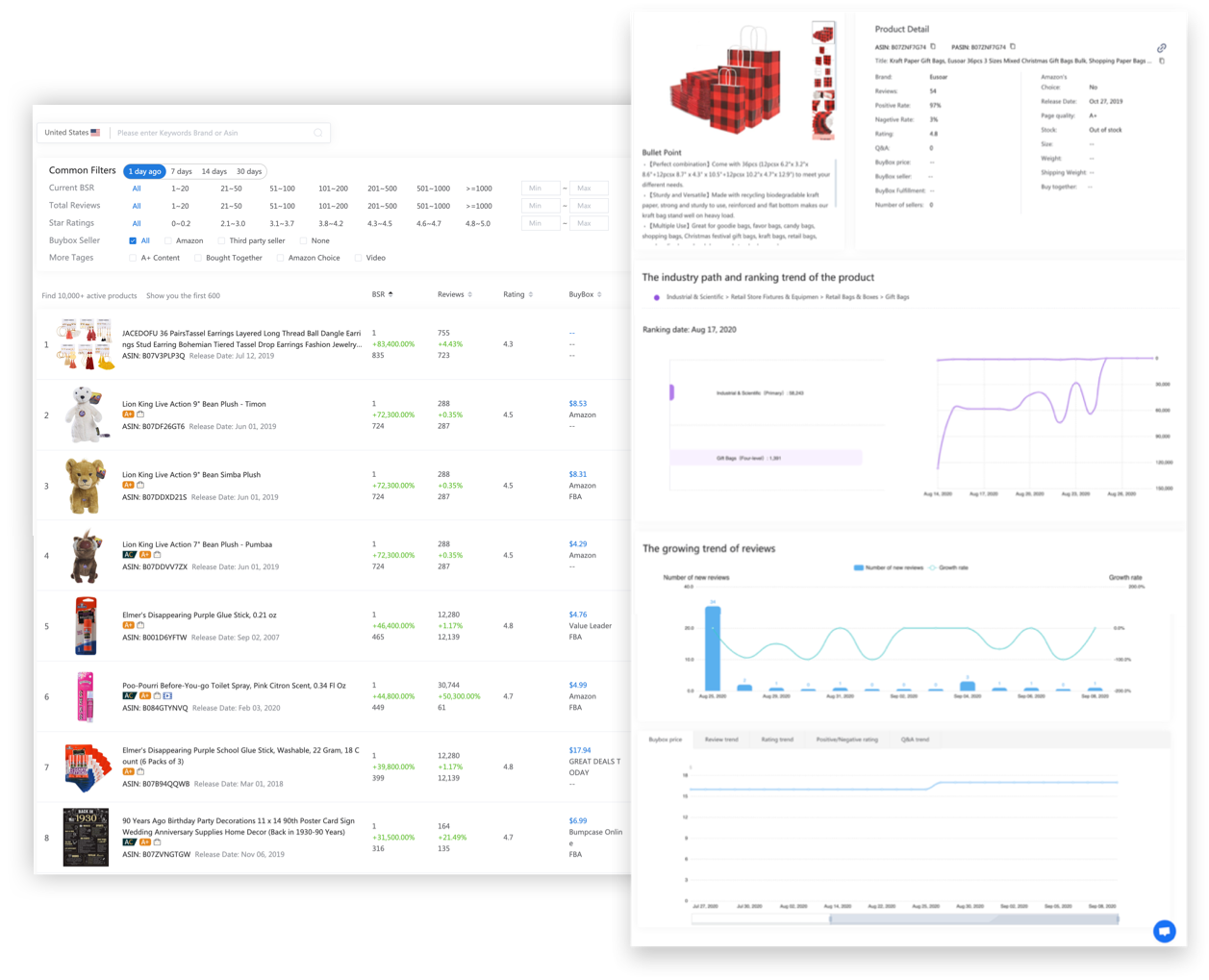 Increase the hit rate of winning products by 50%
· Help you find more products with profits of over 300%. Over 70w stores monitoring, 200W shopify product information monitoring.

· Greatly save advertising cost caused by incorrect selection of products. More Niche products increase the success rate of product selection and obtain higher returns.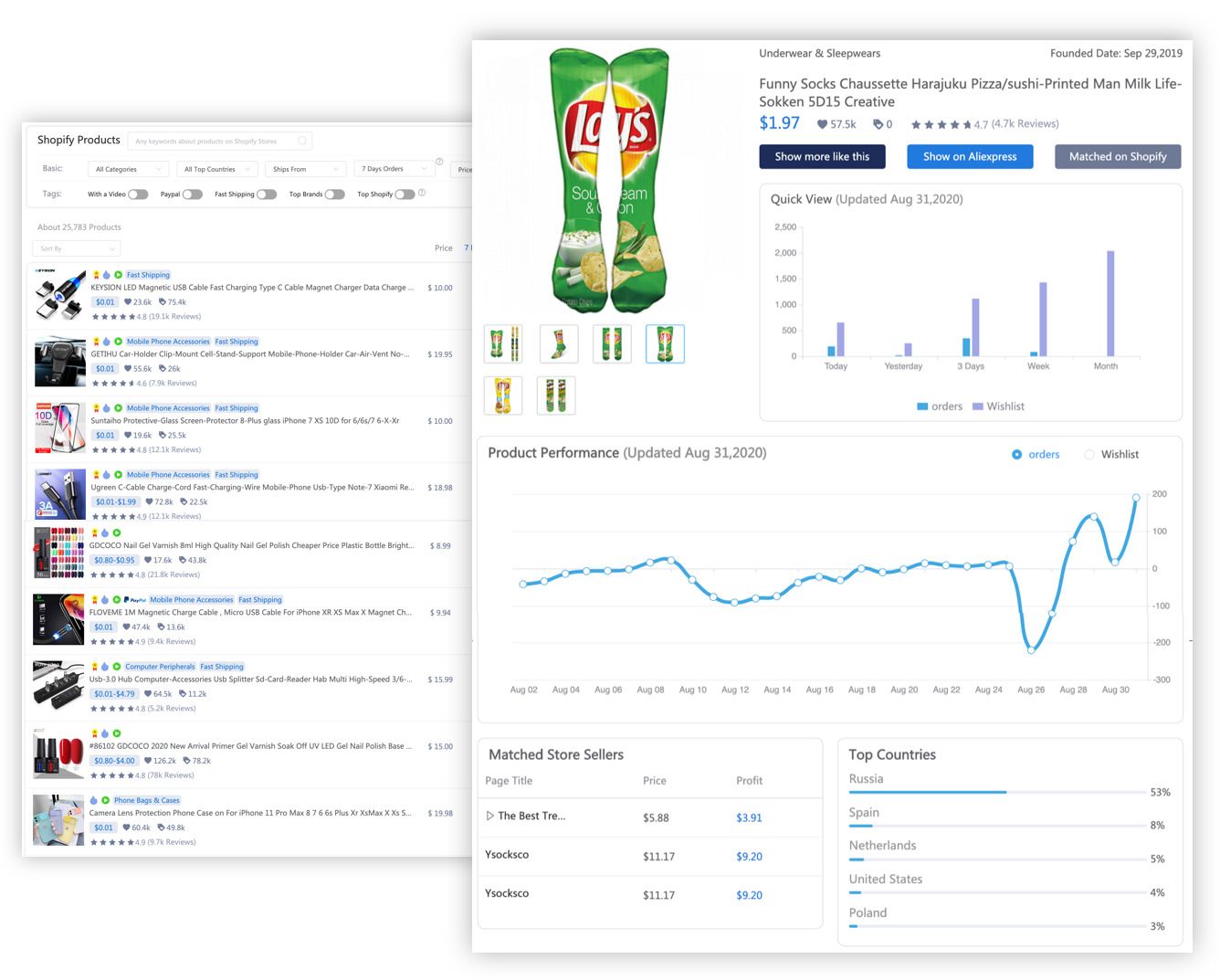 Discover more niche markets on AliExpress
· 8 million total products, 2 million daily updates, covering over 40 countries.
Insight into market competition by monitoring purchase countries and sales countries.

· More than 15 order analysis metrics, scientifically monitoring orders Growth trend.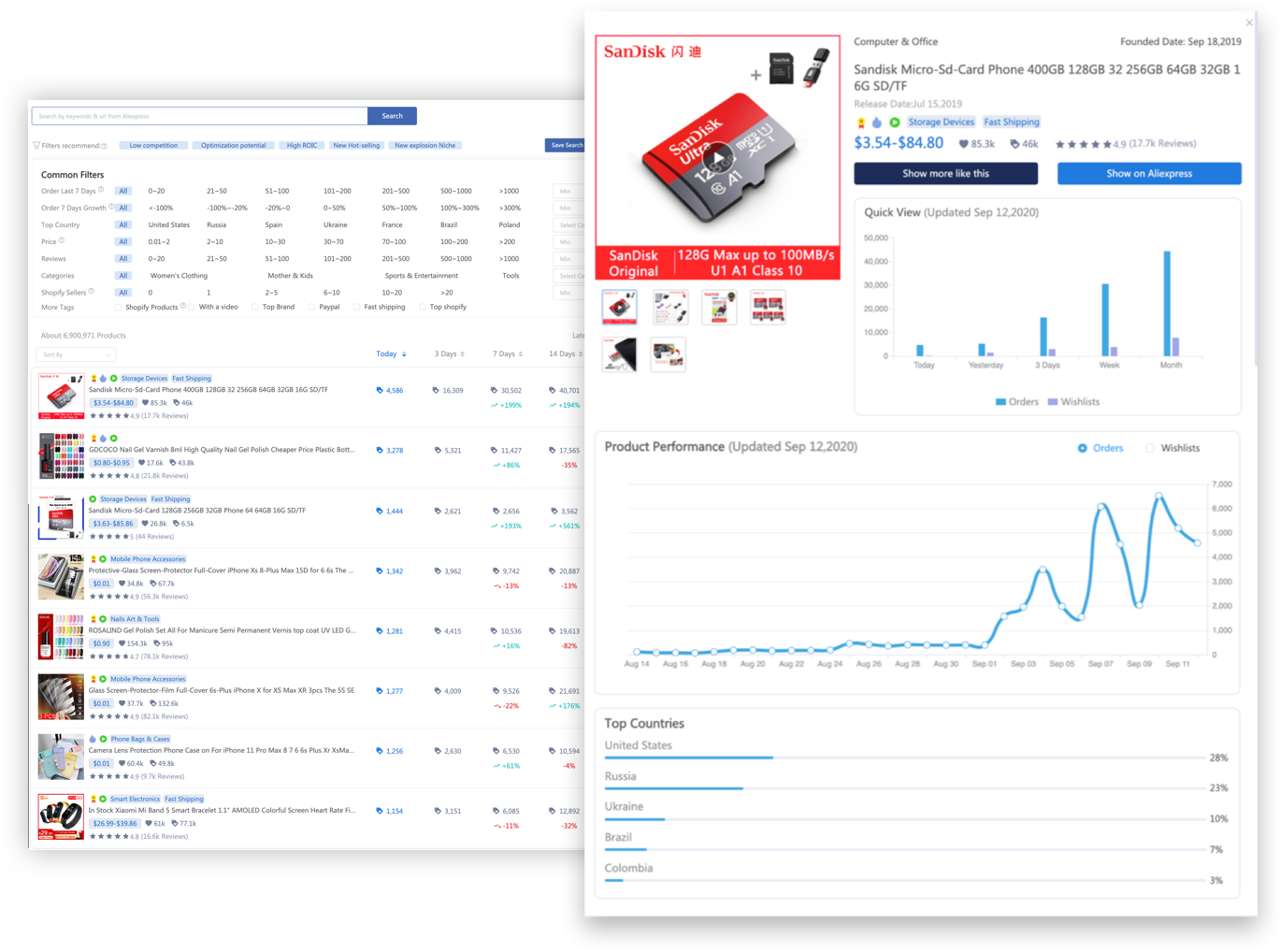 Find Winning Products? You're in the right place!
Advantage
Navigate to success with SocialPeta-eCom
---
E-commerce selection analysis tools used by more sellers.
Testimonials
---
Join thousands of sellers using our eCom Analytics.
The product research part is incredible because they have dug out almost the deepest details of Amazon products, and I can get an unlimited stream of product inspiration when research and source products.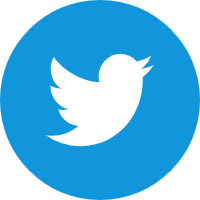 Jesse Tyler Ferguson
@Tyler
We sell similar products, why do other sellers have sales but I don't?", then I realized that I had placed the products in Amazon categories path that had no more growth space. I changed it and now this product has generated more than $20,000 for me!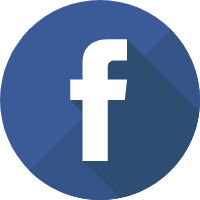 E-commerce products selection,
as long as the data is large, fast and accurate!