Kongfu Books Competitive Intelligence|Ad Analysis by SocialPeta
Competitive intelligence is the first step in our marketing intelligence work and one of the most important parts. Only when we understand the details of our competitors can we formulate a correct and effective marketing strategy.
In this report, SocialPeta analyzes the Kongfu Books's ad analysis from multiple aspects and helps you see the competitive intelligence of top grossing apps Kongfu Books.
Now, I'll tell you how to gain a competitive advantage by SocialPeta.
1. Basic Information of Kongfu Books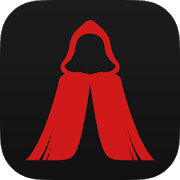 Network : Facebook,Instagram,Audience Network
Publisher : Text Free: WiFi Calling App,Korean Food Recipes - 10k Recipes,Tandem Language Exchange: Speak learn languages,UC Mini- Best Tube Mate Fast Video Downloader,HD Camera and Photo Editor,TalkU Free Calls +Free Texting +International Call,Treehouse Table
Total creative ads during the time period : 1,059
2. Kongfu Books's Competitive Intelligence
what is competitive intelligence? Competitive intelligence is the most important part of our marketing. Only when we fully understand the overall situation of our competitors and the market can we make accurate judgments.
Before advertising, we usually use various tools, such as SocialPeta, to check the details of competitors' ads. In this report, we will analyze the recent advertising performance of advertiser Kongfu Books in detail to understand its advertising strategy.
Trend of Category
There are many types of creatives. We mainly analyze the trend of the ad creative category of Kongfu Books in the recent period. As of 2020-09-06, among the Kongfu Books's ad creative, the Html category's proportion is 0.0%, Video category's proportion is 0.0%, Playable Ads category's proportion is 0.0%, Image category's proportion is 100.0%, Carousel category's proportion is 0.0%.
Ad Network Analysis
The network that SocialPeta monitors can cover almost all mainstream channels in the world. Understanding the competitor's advertising channels is the first step in marketing work. According to the analysis of SocialPeta, we can see that in the date of 2020-09-06, Kongfu Books's the proportion of networks impressions are placed like this:
Facebook's proportion is 100.0%,
In the date of 2020-09-06, Kongfu Books's network with the most ads is Facebook and its proportion is 100.0%.
3. Top 3 Ad Creative Analysis of Kongfu Books
This is the detailed information of the top three ad creatives with the best performance among all ad creatives of Kongfu Books. We can see some advertising trends.
Top 1 Ad Creative of Kongfu Books
Headline :Free book ,Free read.
Text :After suffering a car accident, she was dragged into a car— a month later, she got pregnant, and was beat fiercely. Gu Tianqing, who was the most mysterious and rich man in this country, was the father of her baby? After losing her baby, she thought that she could finally get rid of him, but why did he still force her to have sex with him at the 1st and 15th day of each month? Gosh! Who can tell her when she'll be able to escape from his control? She couldn't stand him anymore!
Top 2 Ad Creative of Kongfu Books
Text :Kongfu Books is an online novel app featuring varied kinds of popular Chinese online novels. Aiming at promoting Chinese culture and Chinese literature, we provide the perfect reading and listening service for free for overseas readers all over the world.You can also find friends of similar interest...
Top 3 Ad Creative of Kongfu Books
Text :A reading application for free! Reading with millions of readers! Featuring free fantastic stories and excellent reading experience, Kongfu Books is popular among readers all over the world! ******The Best Story******* l Choose genres you like: modern romance, fantasy, Chinese martial arts, reborn h...
Basic Info of Top 3 Ad Creative
| | | | |
| --- | --- | --- | --- |
| | 1st | 2nd | 3rd |
| Duration | 425 | 457 | 219 |
| Popularity | 999 | 999 | 999 |
| Dimensions | 1200 x 628 | 796 x 416 | 1024 x 2048 |
| Creative Type | Image | Image | Image |
| Network | Facebook | Facebook | Facebook |
| Related Ads | 2 | 1 | 2 |
| Countries | Germany,United Arab Emirates,Israel,Greece,Peru,Sweden,Kuwait,Bahrian,Korea,Macau,Poland,Slovak,Belgium,Austria,Indonesia,India,Denmark,Morocco,Brazil,Malaysia | Philippines,Thailand,Ukraine,India,Singapore,United States,Gambia,Malaysia,United Kingdom,Cameroon | Croatia,Venezuela,Togo,Eritrea,Albania,DR Congo,Norfolk Island,Honduras,Guinea Bissau,San Marino,Colombia,Kuwait,Barbados,Paraguay,Saint Pierre and Miquelon,Ethiopia,Trinidad and Tobago,Sao Tome and Principe,Bahamas |
| Language | English | English | English |
Through the above analysis, we can see that the most effective channel for Kongfu Books in recent advertising is Facebook, and the main creative type is Image.
In conclusion: The above is a free Kongfu Books's competitive intelligence analysis report. To do a good job of advertising, long-term accumulation is required. we need to constantly check the latest trends and competitive intelligence data. With the use of competitive intelligence tools SocialPeta, we can improve our ROI,and make competitor's fans ours. I hope that this ad creative analysis report will allow you to gain more.
If you want to check the relevant intelligence analysis of other apps similar to Kongfu Books, you can click the app name below to view related reports.