VinID Competitive Intelligence|Ad Analysis by SocialPeta
Competitive intelligence is the first step in our marketing intelligence work and one of the most important parts. Only when we understand the details of our competitors can we formulate a correct and effective marketing strategy.
In this report, SocialPeta analyzes the VinID's ad analysis from multiple aspects and helps you see the competitive intelligence of top grossing apps VinID.
Now, I'll tell you how to gain a competitive advantage by SocialPeta.
1. Basic Information of VinID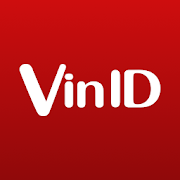 Network : Facebook,Audience Network,Instagram
Developer : Vingroup Joint Stock Company
Publisher : Treehouse Table,TalkU Free Calls +Free Texting +International Call,Talkray - Free Chats Calls,YouCam Nails - Manicure Salon for Custom Nail Art,Korean Food Recipes - 10k Recipes,USA Weather forecast,SHAREit - Transfer Share
Total creative ads during the time period : 1,809
2. VinID's Competitive Intelligence
what is competitive intelligence? Competitive intelligence is the most important part of our marketing. Only when we fully understand the overall situation of our competitors and the market can we make accurate judgments.
Before advertising, we usually use various tools, such as SocialPeta, to check the details of competitors' ads. In this report, we will analyze the recent advertising performance of advertiser VinID in detail to understand its advertising strategy.
Trend of Category
There are many types of creatives. We mainly analyze the trend of the ad creative category of VinID in the recent period. As of 2020-09-07, among the VinID's ad creative, the Html category's proportion is 0.0%, Video category's proportion is 30.23%, Playable Ads category's proportion is 0.0%, Image category's proportion is 55.81%, Carousel category's proportion is 13.95%.
Ad Network Analysis
The network that SocialPeta monitors can cover almost all mainstream channels in the world. Understanding the competitor's advertising channels is the first step in marketing work. According to the analysis of SocialPeta, we can see that in the date of 2020-09-07, VinID's the proportion of networks impressions are placed like this:
Instagram's proportion is 36.84%,
Facebook's proportion is 26.49%,
Messenger's proportion is 20.74%,
Audience Network's proportion is 15.93%,
In the date of 2020-09-07, VinID's network with the most ads is Facebook and its proportion is 34.88%.
3. Top 3 Ad Creative Analysis of VinID
This is the detailed information of the top three ad creatives with the best performance among all ad creatives of VinID. We can see some advertising trends.
Top 1 Ad Creative of VinID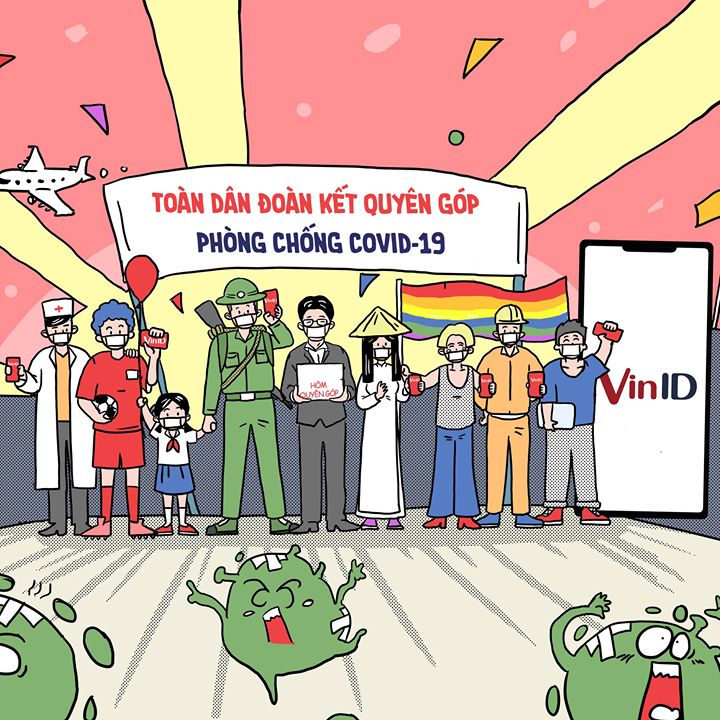 Text :TOÀN DÂN ĐOÀN KẾT QUYÊN GÓP PHÒNG CHỐNG COVID-19 Hãy cùng tham gia quyên góp phòng chống dịch bệnh ngay tại: https://id.vin/mvv "Bất kỳ đàn ông, đàn bà, bất kỳ người già, người trẻ, không chia tôn giáo, đảng phái, dân tộc." Cùng nhau đứng lên chống dịch, một người một tay, đánh bay Covid. #VinID #VinIDPay #ToanDanDoanKetPhongChongCovid19
Top 2 Ad Creative of VinID
Headline :VinID | 5 năm bên nhau, rồi sao? - Offical MV "Sau tất cả"- Nhã Phương, Khắc Hưng
Top 3 Ad Creative of VinID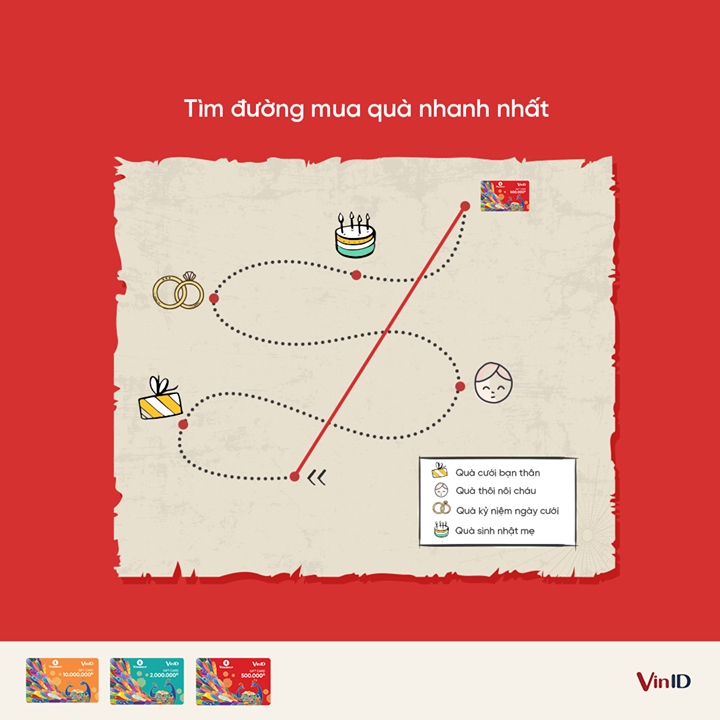 Text : SẮM VINID GIFT CARD, TẶNG QUÀ MỌI DỊP ️ Quà cưới bạn thân, quà cưới bạn thân, quà sinh nhật mẹ, quà kỷ niệm ngày cưới,... Cứ mỗi dịp tặng quà bạn lại "vò đầu bứt tai" mua quà sao cho vừa ý người nhận. Muốn mua quà phù hợp cho mọi dịp, lại tiện mua trong mùa dịch đã có VinID Gift Card. Sở hữu thẻ quà tặng VinID, bạn có thể dễ dàng: Mua sắm tại VinMart, VinMart+ và mua sắm ngay trên app VinID Đóng học phí tại Vinschool Khám bệnh tại Vinmec Thanh toán hóa đơn các dịch vụ du lịch, nghỉ dưỡng tại Vinpearl. Tất cả đều được thanh toán online giúp bạn thêm an tâm trong mùa dịch Covid-19. Mua Gift Card ngay: https://vinid.net/giftcard/ ✅ Thẻ VinID Gift Card với mệnh giá đa dạng từ 50,000đ tới 10,000,000đ đang được bán tại hệ thống siêu thị VinMart, cửa hàng VinMart+ và VinID qua số hotline đặt hàng: hoặc . ♥️ Sắm ngay thẻ quà tặng VinID Gift Card bạn nhé! #VinID #GiftCard
Basic Info of Top 3 Ad Creative
| | | | |
| --- | --- | --- | --- |
| | 1st | 2nd | 3rd |
| Duration | 1 | 15 | 43 |
| Popularity | 969 | 222 | 218 |
| Dimensions | 720 x 720 | 426 x 240 | 720 x 720 |
| Creative Type | Image | Video | Image |
| Network | Facebook | Facebook | Facebook |
| Related Ads | 1 | 2 | 3 |
| Countries | Vietnam | Vietnam | Vietnam |
| Language | Vietnamese | Vietnamese | Vietnamese |
Through the above analysis, we can see that the most effective channel for VinID in recent advertising is Facebook, and the main creative type is Image.
In conclusion: The above is a free VinID's competitive intelligence analysis report. To do a good job of advertising, long-term accumulation is required. we need to constantly check the latest trends and competitive intelligence data. With the use of competitive intelligence tools SocialPeta, we can improve our ROI,and make competitor's fans ours. I hope that this ad creative analysis report will allow you to gain more.
If you want to check the relevant intelligence analysis of other apps similar to VinID, you can click the app name below to view related reports.