WeRead - Addicted romance stories Competitive Intelligence|Ad Analysis by SocialPeta
Competitive intelligence is the first step in our marketing intelligence work and one of the most important parts. Only when we understand the details of our competitors can we formulate a correct and effective marketing strategy.
In this report, SocialPeta analyzes the WeRead - Addicted romance stories's ad analysis from multiple aspects and helps you see the competitive intelligence of top grossing apps WeRead - Addicted romance stories.
Now, I'll tell you how to gain a competitive advantage by SocialPeta.
1. Basic Information of WeRead - Addicted romance stories
App Name : WeRead - Addicted romance stories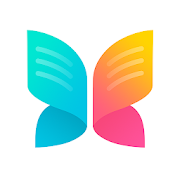 Network : Facebook,Instagram,Messenger
Developer : Fuzhou Jiasoft Software Technology Co.,Ltd
Total creative ads during the time period : 682
2. WeRead - Addicted romance stories's Competitive Intelligence
what is competitive intelligence? Competitive intelligence is the most important part of our marketing. Only when we fully understand the overall situation of our competitors and the market can we make accurate judgments.
Before advertising, we usually use various tools, such as SocialPeta, to check the details of competitors' ads. In this report, we will analyze the recent advertising performance of advertiser WeRead - Addicted romance stories in detail to understand its advertising strategy.
Trend of Category
There are many types of creatives. We mainly analyze the trend of the ad creative category of WeRead - Addicted romance stories in the recent period. As of 2020-09-07, among the WeRead - Addicted romance stories's ad creative, the Html category's proportion is 0.0%, Video category's proportion is 0.0%, Playable Ads category's proportion is 0.0%, Image category's proportion is 100.0%, Carousel category's proportion is 0.0%.
Ad Network Analysis
The network that SocialPeta monitors can cover almost all mainstream channels in the world. Understanding the competitor's advertising channels is the first step in marketing work. According to the analysis of SocialPeta, we can see that in the date of 2020-09-07, WeRead - Addicted romance stories's the proportion of networks impressions are placed like this:
Facebook's proportion is 100.0%,
In the date of 2020-09-07, WeRead - Addicted romance stories's network with the most ads is Facebook and its proportion is 100.0%.
3. Top 3 Ad Creative Analysis of WeRead - Addicted romance stories
This is the detailed information of the top three ad creatives with the best performance among all ad creatives of WeRead - Addicted romance stories. We can see some advertising trends.
Top 1 Ad Creative of WeRead - Addicted romance stories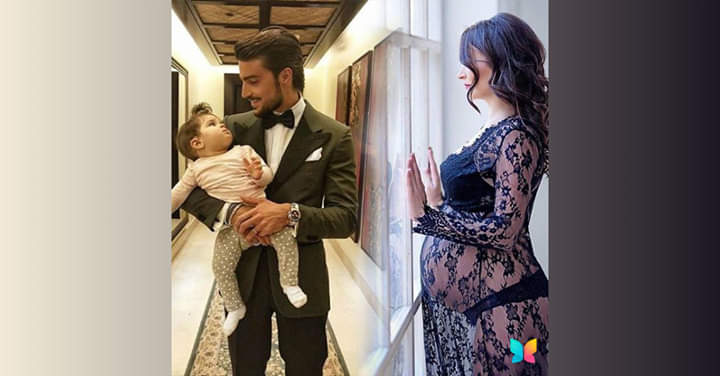 Headline :Tap to read this fiction FREE now!
Text :My CEO Daddy After being framed by her boyfriend and best friend, Nicole ended up spending the night with a mysterious stranger. When she woke up the next morning, she couldn't help but feel bad about what she did. All of her guilt, however, was washed away when she saw the face of the man next to her. "He's... beautiful," she whispered, awed by what she was seeing. Her guilt quickly turned into shame, and it drove her to leave the man a bit of money before she left. Kerr was astounded. 'Did that woman try to pay me?' he thought, offended. "Ask the hotel manager for the surveillance video," he commanded his assistant authoritatively, his eyebrows furrowed. He had a determined expression on his face. "I want to find out who was in my room last night." 'And when I find that woman, I'm going to teach her a lesson!' Chapter 1 A Handsome Stranger Ring... ring! Nicole Ning's eyes fluttered open, awakening from the alarm on her phone that rang every morning. Rubbing her eyes, she tried to sit up and turn off the alarm, but she suddenly felt that there was something wrong... 'W...why am I...? And, what... Who's this man sleeping beside me?!' Nicole's hand went to her mouth as she tried to suppress her scream. Rubbing her temples, she tried to recall the series of events that happened to her yesterday. 'Okay... I remember Gregory telling me that he had a surprise for me, and told me to wait for him at the hotel. Then Fiona poured me a glass of water.... and I drank that... Then... that's when I started to get dizzy and was taken to this room!' Nicole's eyes widened in shock. She had long suspected that there was something going on between her boyfriend and her best friend -- Gregory Song and Fiona Zhao. Even so, she never thought that they would plot against her like this! Nicole got out of bed and dressed quickly, intent on finding Gregory and Fiona. Just when she was about to leave, she remembered the sleeping man on the bed. Even though she was drugged, he was still asking her many times last night if what he was doing was okay. For Nicole, he was fairly innocent. 'He's quite good-looking!' Nicole thought to herself as she looked at his sharp features. 'Well... since he's so handsome, I guess I'm not totally at loss here, ' Nicole shrugged. Then, she took out some money from her bag and put it by the bed. Afterwards, she quietly left. With no time to waste, Nicole got on a taxi and headed straight to Gregory's home. During the car ride, she imagined countless possibilities of what awaited her there. But when she finally got there, it was still a great blow for her. "Nicole, let me just be straight with you. Since you've seen it, there's no pointing in hiding. Gregory and I have already--" "Please put on your clothes first!" Nicole sneered, looking away from her as if the sight of Fiona hurt her eyes. "Have you no respect for yourself?" "You...!" Fiona was ashamed and angry, so she couldn't speak for a while. Nicole glanced back at her, her eyes narrowed and a delicate brow was raised. "So this is what you want, Gregory? Is Fiona your type?" She looked at the livid Gregory with a mocking smile on her face. "Fiona, I know I used to be your best friend and all... but it looks like that time has passed!" Nicole said with a sarcastic cheerfulness. "You see, I was just afraid to say this to you because it might hurt your feelings, but ever since we were kids, the clothes you wore were my old clothes and the things you used were my old stuff. Even up to our adulthood! Isn't that funny?" Nicole let out an ironic laugh. "Now, it looks like you're getting second-handed men as well from me! You're really an expert on picking up things that I don't want anymore!" These words obviously caused pain for Fiona. Her father used to be the driver for the Ning family. Because of this, she felt very self-conscious and felt inferior all the time. Gregory, who was still lying on the bed, obviously wasn't happy to be described as "trash". He pointed accusingly at Nicole and shouted at her, "That's what I hate about you the most, Nicole! You're so full of yourself! Do you still think you are the noble lady of the Ning family? Don't forget that your father died and your family went bankrupt! Now, you are just a poor and helpless woman. It's so ironic that a person like you would speak so lowly of Fiona and me. Why don't you tell me what you did last night?" It turned out that they planned the whole thing. 'I remember Gregory told me that he lost a big sum of money in Macau some time ago. He didn't want his family to find out. Did he sell me out to pay his debt? But Fiona had unknowingly put me in the wrong room!' The thought sent a chill down Nicole's spine. She looked at the man and woman in front of her and gave a sarcastic smile. "I'll tell you all about it! I spent a wonderful night with a very good man in the hotel last night. His body looks good and he's so handsome! Much more that you do actually. It was such a great experience for me!" Knowing that Gregory was a very conceited man, Nicole guessed that he would be provoked by her words. As expected, Gregory's face turned red and he glared at her, gnashing his teeth in anger. "I'm sure you two enjoy your pathetic attempt in having some decent sleep," Nicole rebutted. With a scoff, she turned around and walked away, her heels clicking crispy against the floor like an arrogant queen. Chapter 2 Come Back Home Nicole stopped midway, and turned around slowly. "I've received the notice from the Manhattan University. I got into Business Management. I was thinking about how I to break the news to you, but now you've made it so much easier! And, before I leave, I have one other thing to tell you..." Nicole paused, amused at how Fiona looked so jealous at that moment. "I stayed in Room 1101 last night." Meanwhile, in Room 1101, Kerr was sitting on the bedside and looked at the money in front of him with a sullen face. He even counted the money twice. It was 2462. 'Did that woman shell out all the money she had on me?' Kerr thought incredulously. He had lived for more than 20 years, but he had never seen such a woman who was so audacious. She left money and ran away! Anger rose in his heart. With a cold face, he called his assistant. "Ask the hotel manager to get the surveillance video. I want to find someone who was in my room last night." The assistant's obsequious voice on the other end of the phone rambled on as Kerr's eyes narrowed at something small glinting on one of the pillows. It was a small studded earring. A foreboding look flashed in his eyes. 'When I find that unscrupulous woman, I'm going to teach her a lesson!' At an airport several years later... A flight delayed more than half an hour because of the weather. The people in the hall were starting to get somewhat impatient. There was a man in a light gray shirt, however, who looked especially calm. He wore gold rimmed glasses, and looked gentle and handsome, attracting most people's attention. 'Is that Baron Fang?' Several girls around had recognized that this handsome gentleman was the heir of the Fang Group, which ranked second in A city. In all of the city, the Fang family was only considered inferior against the Gu family. But even so, it didn't really matter since they were still incredibly rich. "Aaah! He's so handsome!" a girl squealed in a hushed voice. It was no doubt that Baron Fang was much more amiable than the ice man, Kerr Gu! It wasn't every day that anyone could just meet Baron. A woman strode over to him to seize this opportunity. The woman hesitated for a while. She was beautiful, and was wearing a gorgeous Valentino dress. Gathering up her courage, she smiled at Baron and cautiously introduced herself. "Hello there, Mr. Baron. I was wondering if you would do me the honor of having a cup of coffee with me." "Well, I'm lucky to receive such a beautiful lady's invitation," Baron said as he smiled mildly. "But I'm sorry. The person I'm waiting for has already come." When they looked in the direction he pointed, a beautiful girl in her mid-twenties was walking up to him. She had long hair hanging over her shoulders, and had no makeup on her face. Even her clothes were clean and simple -- a simple white shirt and faded, blue jeans. Despite her simplicity, she stood out in the crowd. It was none other than Nicole. Strangely enough, she only carried her bag on one hand... Beside her, a cute and innocent boy tottered after her, dragging a small suitcase. As soon as Nicole came out, she noticed that that young woman was looking at her enviously and hatefully. 'That guy is a dead man for using me as his shield again!' She was cursing in her heart how Baron made her so angry, but she still pretended to be a sweet wife and good mother and smiled sweetly. She quickly walked forward, held Baron's hand and called him in a soft voice. "Honey, have you been waiting for a long time?" Baron put his arms around her naturally and called her "honey", of course. The little boy beside him also put his arms around Baron's legs and called him in a sweet voice. "Dad, Jay missed you so much! Why are you waiting for us here? Your body smells so stinky!" The girl around him coughed awkwardly and fled away in dejection. With a broad smile, Baron asked Jay to sit on the suitcase, dragging it with one hand and holding Nicole with the other. As soon as they got on the car, Nicole pinched hard on his cheek. "I swear this will be the last time you can use me as a shield from your fan club!" "Come on, Nicole! Let's be like good old friends like before in Manhattan. Besides, who else can help me aside from you?" He looked at the suitcase behind Jay with a raised eyebrow. "Really? You and your son haven't come back for six years and that's all you brought with you?" "Mom said that we can just buy the things we need here. I think this is the most efficient way," Jay said. "Yes. We can save too much energy and space by getting rid of something unnecessary. That's what efficiency is." Nicole agreed with her son. But Baron didn't look too pleased. "Hey, Jay is only six years old. Even if he is a genius, you don't have to teach him in such a cold way! In my eyes, silly babies are the cutest." Baron then reached out to tickle Jay's leg. The little boy shook his two short legs and shook away Baron's hand in disgust, looking at him coldly. "This is a safe zone and there are no other women to come and bother you. I don't have to pretend to be your son, Uncle Fang." "Jeez, Nicole Ning! What kind of boy are you raising here?" With a smug smile, Nicole shrugged and looked out the window at the familiar scenery. She was barely 18 years old when she left for Manhattan seven years ago. Living alone, Nicole was in low spirits. And then, her whole life took a turn. Because of one crazy night she had seven years ago, Jay was brought into her life. Luckily, she was good friends with Baron and he did help her a lot then. Sometimes, she wondered how that man was doing today... Although she couldn't remember clearly what he looked like, she was sure that he was a handsome man. If he knew that a stranger had his son, he would be shocked! Before coming back home, Nicole worried about Jay. Jay was smart and mature for his age, and he had long accepted the reality that he didn't really have a father. Even still, it was uneasy for a child without the love of having a father around. 'There's nothing to worry about if I can find that man and he accepts Jay as his son. But if I can't find him, or he's already married to someone, what should I do?' When she thought about this, she frowned with worry. Jay had already seen through her, so he patted her shoulder with comfort. "Don't be upset, Mother. I know it's good to have a father. But either way, it doesn't matter that much if I don't have one!" Chapter 3 The Reunion After Seven Years During the car ride, Baron laughed and joke constantly, which made Nicole feel more at ease. The company she was going to work at here had found her a place to stay. Baron came over to the airport to pick Nicole and Jay up. On top of that, he even accompanied them to the supermarket so that they could buy some necessities. Afterwards, Baron gave Nicole a meaningful look. "You know what? I remember telling you that as long as I was in the Fang Group, I could easily get you a job. I don't understand why you'd go to the Gu Group. Don't you know what a terrible person Kerr Gu is?" he remarked, half serious and half teasing. "Come on! If I did that, you'd constantly use me as your fake girlfriend," Nicole teased with a smile as she pushed the shopping cart along the aisles. "Besides, isn't it time that you found yourself a girlfriend? Filling in those shoes is getting a bit tedious for me already," she added. 'Well, if you're getting tired, maybe you'd like to act as my real girlfriend instead...' Baron thought in his heart. There was not enough courage inside of him to tell Nicole how he truly felt. He hated himself for his cowardice. With a bitter smile, he quickly caught up with Nicole. After getting to their new home, Nicole and Jay felt tired, and so they went straight to bed. The next morning, she contacted the headmaster of Jay's new school to let them know that they had arrived. With a pleased tone, the headmaster said that one of their best teachers would drop by her house to come pick Jay up. When they found out that such a talented child was going to enroll at their school, they laughed so happily. Nicole was a little worried about how her son was going to do in a new place, but he was so mature for his age! He was even helping Nicole do a little tidying up. "Mom, you'd better worry about yourself rather than me. Today is your first day to work. You should do your job well. I don't want to starve to death!" "You naughty boy!" Nicole laughed as she stared down at the little boy. When Jay got picked up for school, Nicole took a taxi to the Gu Group. Upon arriving, Nicole couldn't help but think that the infamous president of this company had good taste. The whole floor was made out of glass, making it look so simple yet elegant. There was only one problem... 'How am I going to walk on this!?' Nicole looked at her 8 cm high heels helplessly. She secretly admired those women in front of her who were walking over the floor as fast as flying. She gritted her teeth and took a determined step forward. Just as she made her first step, she slipped on the slick floor. 'Seriously? This really had to happen to me on my first day of work!?' There was no helping it now. Nicole tightly closed her eyes and braced for the fall. But the next second, a pair of powerful arms held onto her. Peering open her eyes slightly, Nicole felt that the man looked slightly familiar... As soon as she raised her head, she saw his deep and cold face. It was like he was perfect sculpture carved by an adept craftsman. As she tried to think about where she saw this man before, the man carefully released her. He saw the way she was staring at his face, and raised an eyebrow at her. "Have you done staring?" 'What am I doing!' Nicole fumbled. Standing straight up, she straightened out her clothes and put on an elegant smile. "Thank you, sir." 'Huh... This woman was able to compose herself so quickly.' Squinting his eyes, he had a feeling that he had seen this woman before. With a frown, he turned around to his assistant. "Who is she?" he asked in a low voice. "Mr. Gu, this is Miss Nicole. She just graduated from Manhattan University last month. She is the director hired from abroad." The assistant's words obviously surprised both of them. Kerr just raised his eyebrows slightly, and Nicole almost opened her mouth in shock. No way. It was her first day at work and she got embarrassed like this in front of the legendary Kerr Gu! Thinking of what her son said to her, she was so sad that she almost cried out. 'Jay, it seemed that your mother could not keep her job for more than a minute!' As expected, Kerr looked at her up and down with a mocking expression. "The director?" he scoffed indifferently. There was a trace of disdain in the man's words. Nicole gritted her teeth. "I can prove to you I'm worthy of the job, Mr. Gu. Everyone has two sides. I acknowledge that my clumsiness must have left a bad first impression on you. But I believe you are a sensible enough person who can distinguish talent when he sees one. I don't think the way I entered this building on my first day says a lot about my work ethics." This woman, was actually quite eloquent! Kerr shrugged. "I hope you can live up to your words, Miss Nicole." After leaving these words, Kerr strode into the company without looking back. Nicole was surprised. With another careful step, Nicole was able to walk smoothly on the floor and headed inside with confidence. She didn't know why, but the moment she saw Kerr, her heart started to beat faster. There was a strange, nostalgic feeling inside of her. But, since she was the director, she had a lot of work to do and was occupied by all kinds of reports and contracts. There wasn't any time to think about anything else for the moment. Although Nicole was a person with a big personality, she had a way of getting things done unequivocally. In a single morning, she had a clear understanding of all the business of the Market Department she was in charge of. She held a meeting with all the staff, and left a deep impression on them. Very soon, the whole Gu Group knew all about the beautiful and tenacious Market Department's director. In this way, Nicole had gained respect and a firm foothold in the Gu Group. She was so lucky that she met a big cooperation plan, not long after she took office. She was decisive in business and successfully won a good deal in her first month, which made everyone in the company admire her. Even Kerr was impressed. For the first time ever, Kerr booked a hotel to hold a company party in her honor. Amidst all the extravagance and success and words of praise, Nicole felt a bit depressed. Long time ago, when her father was still alive, their company was prosperous. At that time, as the eldest daughter of the Ning family, Nicole often engaged with a lot of people during social events with a smile, much like what she was doing now. But instead of having her father beside her, there was Kerr. After dinner, the band in the hotel played the music, and the company's senior executives were dancing in the dance floor. Seeing this, Nicole rubbed her sore temples and sighed. Everyone was so excited for this party. Nicole had to keep her enthusiasm up, especially since this party was held in her honor. Aside from her, Kerr couldn't maintain a high level of energy. She secretly glanced at Kerr who stood beside her with a gloomy face. With a deep breath, she took the initiative and held out her hand. "Would you like to dance?" Chapter 4 Don't Let Him Know "Since you have to deal with them, how about you dance with me?" Kerr stared at her with his dark eyes for a few seconds. Then, he took her hand and led her to the middle of the dance floor. They danced with their bodies almost touching each other, and a strange feeling arose in Nicole's heart. Suppressing it, she skillfully and elegantly matched Kerr step for step. Who knew...if she made Kerr lose face during such an occasion, he might even kill her! After several months of spending time with him, Nicole knew him to some extent. Although he was handsome and rich, he was a horrible man. He had a lot of power and influence over both the government and the criminal gangs. All in all, he was a lot more intimidating than he looked. After all, a man with no emotions like him was destined to be ruthless. How could he not strike fear into the heart of anyone who was unfortunate enough to meet him? Nevertheless, Nicole quickly calmed herself down. 'His dark side had nothing to do with me,' she thought optimistically. After all, he was just her boss. As long as she did a good job, she didn't need to be afraid of him. "What are you thinking about?" Kerr's deep voice suddenly penetrated the air, frightening Nicole. She looked up at him and saw him staring at her with an air of indifference. She rolled her eyes on the inside but smiled on the outside. "I'm just thinking about everything. It's just a small business, and you treat me so well. I'm really grateful." When she spoke, her voice was low and gentle. With her body so close to his, Kerr felt himself burning up. However, his voice was still as cold as before when he replied, "It's just a clear distinction between reward and punishment." Soon, the song came to an end. Just as Nicole was about to offer a casual response, Kerr took out his mobile phone, frowned at the screen, and quickly walked out. Seeing him leave so abruptly, Nicole shrugged and breathed a sigh of relief. Every day, she felt like she was being tortured with a cold-blooded devil like Kerr. It was already nine o'clock in the evening, but the event was still in full swing and it didn't seem like people would start leaving any time soon. Worried about Jay, Nicole sneaked out and made a call to Baron. "Relax! Jay's mind works so fast. Now, he is reading the books in my study!" Hearing Baron's words, Nicole couldn't help laughing with pride. "When it's half-past nine, remember to give him a glass of hot milk and let him sleep," she said gently. "Yes, I know. This is not the first time that I have taken him with me!" Baron's voice sounded soft on the phone. Then, he continued, "It's already late. How about I pick you up, and drop you and Jay home?" Nicole immediately refused his offer without hesitation and hung up. No matter how close she was to her friend, she couldn't make him go to such trouble for her. While speaking on the phone, she had wandered over to the fountain and sat next to it. Now, a cold breeze blew past, making her shiver. She decided to go back to the warm hall as soon as possible. Just then, she heard Kerr's voice. "The baby?" He chuckled, but his laugh sounded frightening. "Do you think you can threaten me with just a child?" he asked the person on the phone. Nicole turned to the direction of his voice and saw him standing under a phoenix tree. She couldn't make out the details of his face in the dark, but the disdain in his voice was clear. 'For heaven's sake, he got a woman pregnant but doesn't want to take responsibility for it. What an awful man,' Nicole thought to herself in a mixture of anger and disgust. As if to live up to the title of "awful," Kerr continued, "So, don't ever dream of getting anything else from me. My assistant will send you ten million dollars in five minutes. You know what to do with the rest. And, I'm warning you, don't try to play tricks. I can't guarantee what the consequences will be." Even with the night breeze, his voice rang loud and clear. "Have an abortion," he finally said. 'Just as I thought, this man is a heartbreaker!' Nicole grumbled to herself. At that moment, Kerr hung up the phone and walked over to her. In the darkness, she could only see his tall figure approaching her. Her heart began to beat faster, and something seemed to flash through her mind. The next second, Kerr was in front of her, looking at her with a frown on his face. "Why are you here?" "It's so hot inside. I came out to get some fresh air," Nicole lied without batting an eye. Kerr glanced at his watch, obviously not caring about whether she had overheard his conversation. "It's too late. Let me take you home," he said. Nicole nodded hastily. As long as she could go back as soon as possible, she was willing to travel in the same car as Kerr. "Please drive me to Riverside Garden, Mr. Gu." "Riverside Garden?" Kerr vaguely remembered that the house the company had prepared for her was not there. Noticing his confusion, Nicole said casually, "Since I had to come tonight, I let my son stay at my friend's house. I have to pick him up." Kerr nodded. For some reason, he felt a slight sense of loss in his heart. 'She's married? What about her husband?' he thought. The two of them got into the car silently. As soon as he was seated, Kerr asked the driver to turn off the lights. Then, he leaned against the seat and closed his eyes to rest. Beside him, Nicole felt like she was on pins and needles. The more she thought about Kerr, the stranger she felt. His figure and his demeanor were exactly the same as the man from seven years ago! She remembered that there had been a very small black mole on that man's earlobe. Swallowing nervously, she opened the car window and fixed her eyes on the flashing lights outside. Then, she took a deep breath and turned to Kerr. He looked even more handsome with his eyes closed. His features were relaxed, and yet somehow cold. And...there was a small black mole on his earlobe. Nicole froze in shock. She had never expected that Kerr would be the man from seven years ago! She finally knew where the inexplicable familiarity and uneasiness she had felt had come from. Until now, she hadn't been able to remember the man's face, but now, as she stared at Kerr, she was sure that it was him. Then...that meant that Jay's father was none other than Kerr! If Nicole had ever dreamed of finding the man from seven years ago so that Jay could enjoy a father's love, then the idea had completely vanished from her mind at this moment. Chapter 5 With Her There was no way Nicole could forget about how cold and ruthless Kerr was when he talked over the phone just now. Based on his words, she could tell that this was a woman who was also with Kerr for some time. He could have even forced that girl to have an abortion. But Nicole was nothing more than just a meaningless one night stand. The last thing she wanted was for Jay to find out that his father was a cold-blooded man. Other than that, she couldn't imagine what Kerr would do if he found out what her and Jay's true identities were. At that very moment, there was only one thought in her mind. There was no way she could let him find out about them! The car ride dragged on in silence until they finally stopped outside the Riverside Garden. Just as Nicole was about to get out of the car without a word, Kerr suddenly opened his eyes and spoke softly, "You may go ahead and pick up your son. The car will be here waiting for you." After getting over her initial shock at his words, Nicole smiled quietly. "Thank you, Mr. Gu, but my home isn't very far from here, and my son isn't very comfortable with strangers. Besides, I would hate to bother you." Since she had already declined, Kerr no longer insisted. He did, however, ask her a question. "Why don't you let your husband take care of the kid since you are already so busy?" She quietly clenched her fists. "I don't have a husband." As it turned out, she was actually a single, unmarried mother. A spark of joy appeared on Kerr's face as Nicole got out of the car and walked into the Riverside Garden. Then, after he asked the driver to take him to his apartment, his assistant called all of a sudden. "Mr. Gu, the money has been transferred. You were right. That woman's baby is not yours at all. She really thought that she could make a fortune with this child, huh. She did not expect that you would frighten her, so she spilled everything." The corners of his mouth curled up to a sneer. "Forget it. You have more important things to do." There was a pause on the other end of the line as the assistant felt a tinge of guilt. "I truly am sorry, Mr. Gu. That night, seven years ago, the circuit of the hotel you visited was cut short, so we failed to take the video. We still haven't found the woman you told us about, so..." "So you waited for seven years?" There was a hint of aggressiveness in his tone. "I have told you before that it doesn't matter if we don't find her at once. But you have worked for me for many, many years, and you should know by now that I am not a patient person." The assistant on the other end of the line took a deep breath and was about to say something, but before he could utter a single word, Kerr hung up the phone. He lazily leaned his body against the leather seat. His eyes were dark. Kerr closed his eyes, and he could still feel the gaze Nicole had set upon him. When she was about to leave, she concealed her true feelings very well, but the faint shiver in her voice betrayed her. What was that woman so afraid of? Meanwhile, in Baron's home in the Riverside Garden, Nicole was sitting on the sofa with a pale face and trembling hands. When she saw the worried and concerned look etched on Baron's face, she took a deep breath and spoke in a hoarse voice. "Baron, please do me a favor." Now, Baron was the only person she could rely on. As he looked back at the ghastly pale Nicole, his expression grew even more nervous. "What is it?" Nicole glanced at her son, Jay, and tried her best to calm herself down. "Please help me destroy my past. No one can find out about who I was. I don't want Jay's father to come and take him away from me." She wasn't sure about whether or not she should tell Baron that Kerr was actually Jay's father. She knew very little about just how powerful of a person Kerr really was, but she had a rough guess. And since she didn't want to bring any trouble to Baron in the future, she decided that the less he knew about it, the better. "I know what to do. Don't worry." He knew just how much Nicole cared about Jay, and that's why he chose not to tell her his true feelings for her. After all, even though he was okay with the fact that Nicole brought up a six-year-old child on her own, his family would never accept Jay. When Nicole walked out of the Riverside Garden with Jay in her arms, she didn't notice that the black Porsche had returned. It was parked a short distance away from her, hidden in the darkness. Kerr's sharp black eyes were still bright even in the dark. This time, it was Kerr who called his assistant on the phone. "I'd like you to investigate the newly hired Nicole Ning." Before the assistant could even answer, Kerr hung up the phone. The next day, as Kerr sat in his office and looked through the information that his assistant Jared had collected for him, his calm face turned gloomy all of a sudden. The document Jared had brought him was almost a carbon copy of what Nicole had submitted to the personnel department of the Gu Group. Basically, the only thing it said was how she had almost nothing before she went to school in Manhattan--not even the father of her child. "Is this really all you're giving me?" Hearing the coldness in Kerr's voice, Jared hesitantly bowed his head, not daring to look into Kerr's eyes. "Mr. Gu, these were the only information I could find when I investigated Nicole. Strangely, Nicole was part of the Ning family, but not long after the Ning family was brought down, she was already in Manhattan. There was nothing I could find about her child. Maybe she gave birth in secret, and that is why we can't find anything." Jared had been working for Kerr for quite a long time, so he had a good grasp of what kind of person Kerr was. Admittedly, it was strange for him to see Kerr being so interested in a woman. Kerr waved his hand dismissively and decided not to probe even further. However, the deep impression that Nicole had left on him remained. "If I remember correctly, there is a business dinner tonight." "Yes, it is with the president of the Chu Group, the young master of the Song Group, and some of the staff working on this project." As Kerr's assistant, he was perfectly capable of anything as long as it wasn't about investigating what happened seven years ago. "Director Ning is also involved in this project. Am I right?" Kerr's gaze fell upon one of the photos on Nicole's file and he fell deep into thought. Jared immediately reacted after getting over his shock. He nodded at him and said, "Yes, Mr. Gu. Don't worry about it." With that, he took the folder containing the project they had with the Chu Group, walked towards Nicole's office, and knocked on the door gently. Knock, knock, knock. "Come in, please." Nicole's eyes remained fixed on the computer screen. She didn't bother to look up to see who entered the door. "Director Ning, this is the cooperation plan regarding the Gu Group and the Chu Group project that is about to start. Mr. Gu has decided to put you in charge of this project." He placed the documents on the desk in front of her.
Top 2 Ad Creative of WeRead - Addicted romance stories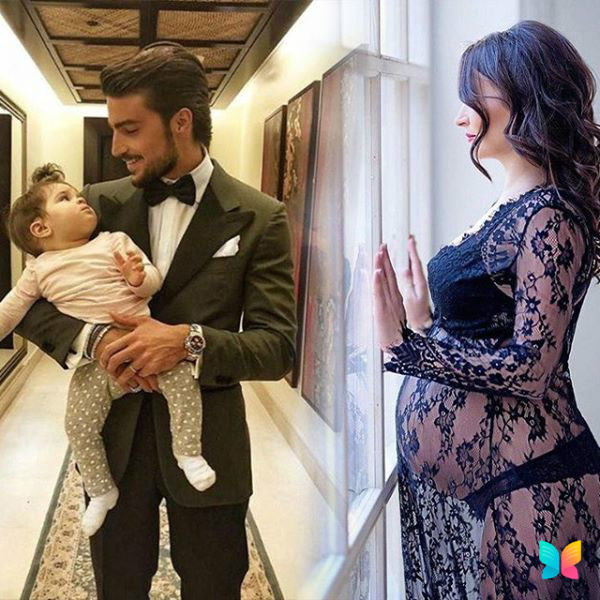 Headline :Tap to read this fiction FREE now!
Text :About WeRead: WeRead is an App for fiction reading, dedicated to serving all the fiction lovers! We have a variety of themes, including fantasy, martial arts, romance, urban, campus and so much more. Everything that you can think of is all here! We update bookstore everyday, releasing new chapters i...
Top 3 Ad Creative of WeRead - Addicted romance stories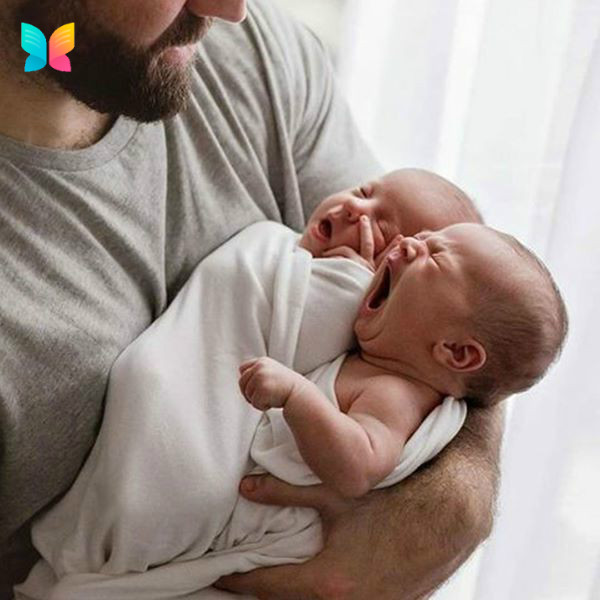 Headline :Tap to read this fiction FREE now!
Text :WeRead is an App for fiction reading, dedicated to serving all the fiction lovers! We have a variety of themes, including fantasy, martial arts, romance, urban, campus and so much more. Everything that you can think of is all here! We update bookstore everyday, releasing new chapters in seconds. It....
Basic Info of Top 3 Ad Creative
| | | | |
| --- | --- | --- | --- |
| | 1st | 2nd | 3rd |
| Duration | 39 | 66 | 56 |
| Popularity | 885 | 455 | 360 |
| Dimensions | 720 x 376 | 600 x 600 | 600 x 600 |
| Creative Type | Image | Image | Image |
| Network | Facebook | Facebook | Facebook |
| Related Ads | 1 | 4 | 1 |
| Countries | United States,Philippines,Canada,Kuwait | United States | Singapore,Canada,Australia,Philippines,Malaysia,United Kingdom,United States,New Zealand |
| Language | English | English | English |
Through the above analysis, we can see that the most effective channel for WeRead - Addicted romance stories in recent advertising is Facebook, and the main creative type is Image.
In conclusion: The above is a free WeRead - Addicted romance stories's competitive intelligence analysis report. To do a good job of advertising, long-term accumulation is required. we need to constantly check the latest trends and competitive intelligence data. With the use of competitive intelligence tools SocialPeta, we can improve our ROI,and make competitor's fans ours. I hope that this ad creative analysis report will allow you to gain more.
If you want to check the relevant intelligence analysis of other apps similar to WeRead - Addicted romance stories, you can click the app name below to view related reports.