Soha Game partners with SocialPeta to accelerate game publishing globally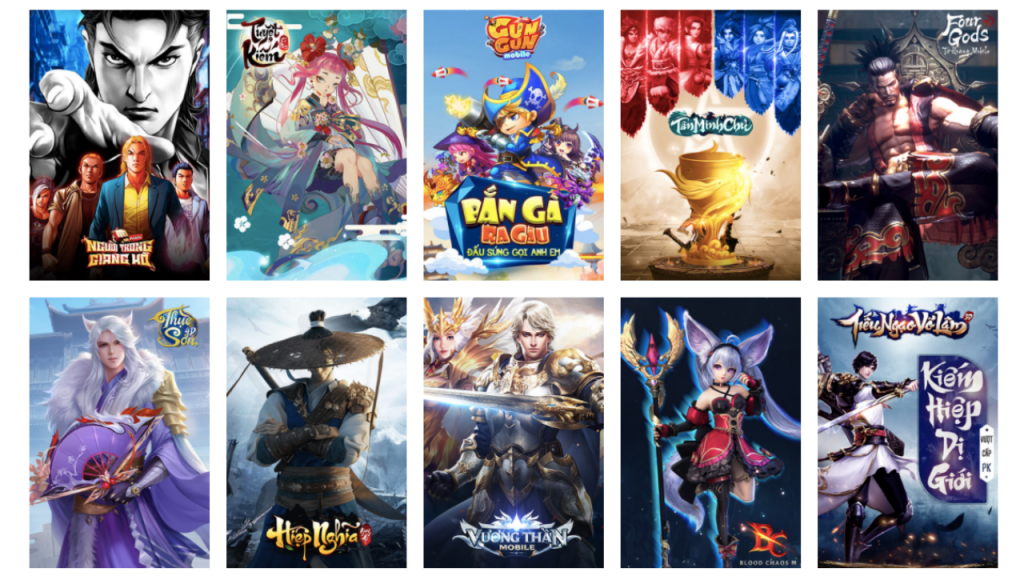 Since last February, Soha Game has collaborated with SocialPeta in advertising marketing, especially ad creatives and marketing inspiration, to accelerate their game publish process globally.
Soha Game is the top leading gaming portals in Vietnam, and was the first to publish a smartphone online mobile game in Vietnam, and achieved the highest revenue in Vietnamese gaming history. Founded in 2011, it has a long time of experience in game publishing, they also met some challenges during its global game publishing, the biggest difficulty is how to reach all the potential consumers with suitable content at the right time in order to get the highest revenue for projects. Previously, the optimal method to solve the problem was trying to increase the number of "winning" content in the UA process and trying to avoid all the market barriers mentioned above.
As the marketing team of Soha Game mentioned, they invested a lot in ad creatives and branding in social media platforms in order to get installed. They would take weeks to analyze the ad creatives of their competitors, and their games, as well the market trend, but then they found Socialpeta and became their new partner in Vietnam. Since then, this marketing tool rapidly improves their working routine in the game launching process.
At first, SocialPeta started to provide ad creative services and market trend analyses, it can help to improve the quality of advertising and reduces CPM and CPI. Soha Game can easily apply this effective advertising in the market to get more potential customers. At the same time, it changed the UA strategy of the Soha Game. No need for them to waste money to keep trying different ads, and they found more effective ways and more data for reference to analyze the ad performance of their competitors.
From the feedback of the marketing team of Soha Game, the application of quality advertising from abroad helps reduce CPM prices by 15%, and CPI drops to approximately 10% depending on the genre of game SohaGame released. Importantly, they found that the features of "Top trending" and "New trendings" are very helpful. The feature of top trending ads that have shown good results and been proven effective to imitate ideas. While the feature of new marketing trends helped them to capture market trends, then they can create their own publication to match the potential audiences, for examples, they found their audiences like playable ads via SocialPeta, so they focus on making creatives that simulate the playable ads creative, which resulting in the CR increase by about 8%.
About SocialPeta
Since founded in 2016, SocialPeta is committed to providing ad creatives for business companies globally and help in their marketing campaign. Now it has been one of the world's largest advertisement intelligence platforms. Its huge database has over a billion ad creatives from over 60+ countries, and its collection comes from 80 advertising platforms such as Unity, Twitter, Youtube, Facebook, TikTok. It also includes more than 40 Asian market-exclusive platforms, such as Zucks & Akane in Japan, Daum in Korea, Pangle, and etc.
Especially, it covers 40 big advertising networks in China. It includes top networks, news & video platforms, social networks, browser and etc. Multi-platform data coverage would allow game publishers to easily grasp any relevant market intelligence.
Except for Soha Game, it has partnered with other big game publishers globally, such as Google, NetEase Games, Alibaba Games, and other game publishers in Vietnam.
About Soha Game
As the leading gaming publisher in Vietnam, Soha Game has published more than 30 games globally, and it's easy to find their top games, such as Thuc Son Ky Hiep, Gun Gun Mobile, Cuu Kiem Mobile, Tam Quoc Toc Chien, and Lang La Phieu Luu Ky.