Marketing Analysis: PUBG New State vs. Garena Free Fire Max
Battle Royale games have always been one of the highest-grossing games in the mobile games industry worldwide. At the end of 2021, Garena Free Fire Max and PUBG: New State became the top 1 game by download on Google Play in October and November 2021 respectively.
Based on their marketing performances, SocialPeta collaborated with Joseph Kim (CEO of LILA Games), Nebo Radovic (UA director from Zynga), and Matej Lancaric (UA consultant) to take a deep dive into the shooter mobile games marketing analysis.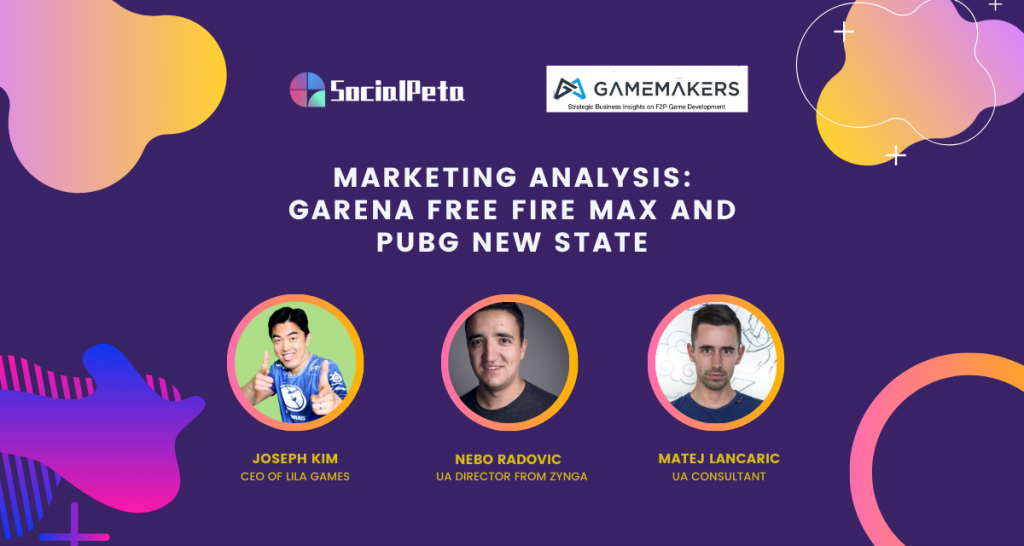 Overview of the top 3 mobile shooter games in the market: PUBG Mobile, Call of Duty Mobile, and Garena Free Fire.
Insight Into Paid User Acquisition Strategies of the top 3 shooter games
Overview of Garena Free Fire Max & PUBG: New State
A comparison of paid advertising marketing between Garena Free Fire MAX and PUBG: New State.
Click the button above to watch the webinar right now!