30Shine Competitive Intelligence|Ad Analysis by SocialPeta
Competitive intelligence is the first step in our marketing intelligence work and one of the most important parts. Only when we understand the details of our competitors can we formulate a correct and effective marketing strategy.
In this report, SocialPeta analyzes the 30Shine's ad analysis from multiple aspects and helps you see the competitive intelligence of top grossing apps 30Shine.
Now, I'll tell you how to gain a competitive advantage by SocialPeta.
1. Basic Information of 30Shine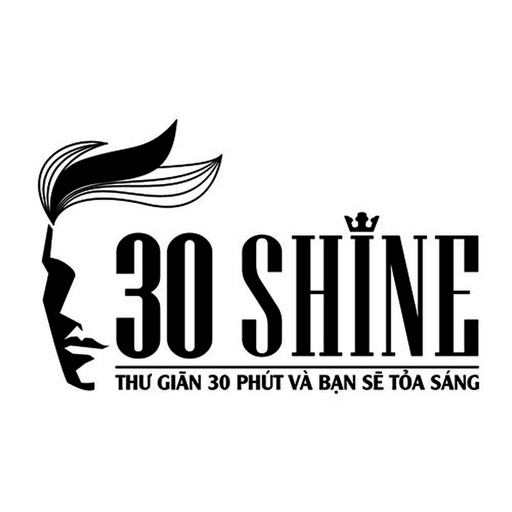 Network : Facebook,Instagram,Audience Network
Publisher : Instagram,HuffPost - Daily Breaking News & Politics,YouCam Nails - Manicure Salon for Custom Nail Art,7 Minute Workout,WannaMeet – Dating & Chat App
Total creative ads during the time period : 79
2. 30Shine's Competitive Intelligence
what is competitive intelligence? Competitive intelligence is the most important part of our marketing. Only when we fully understand the overall situation of our competitors and the market can we make accurate judgments.
Before advertising, we usually use various tools, such as SocialPeta, to check the details of competitors' ads. In this report, we will analyze the recent advertising performance of advertiser 30Shine in detail to understand its advertising strategy.
Trend of Category
There are many types of creatives. We mainly analyze the trend of the ad creative category of 30Shine in the recent period. As of 2020-09-04, among the 30Shine's ad creative, the Html category's proportion is 0.0%, Video category's proportion is 100.0%, Playable Ads category's proportion is 0.0%, Image category's proportion is 0.0%, Carousel category's proportion is 0.0%.
Ad Network Analysis
The network that SocialPeta monitors can cover almost all mainstream channels in the world. Understanding the competitor's advertising channels is the first step in marketing work. According to the analysis of SocialPeta, we can see that in the date of 2020-09-04, 30Shine's the proportion of networks impressions are placed like this:
Facebook's proportion is 88.21%,
Instagram's proportion is 11.79%,
In the date of 2020-09-04, 30Shine's network with the most ads is Facebook and its proportion is 50.0%.
3. Top 3 Ad Creative Analysis of 30Shine
This is the detailed information of the top three ad creatives with the best performance among all ad creatives of 30Shine. We can see some advertising trends.
Top 1 Ad Creative of 30Shine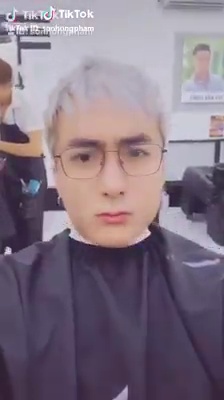 Headline :MUỐN ĐẸP TRAI - HÃY CẮT TÓC TẠI 30SHINE
Top 2 Ad Creative of 30Shine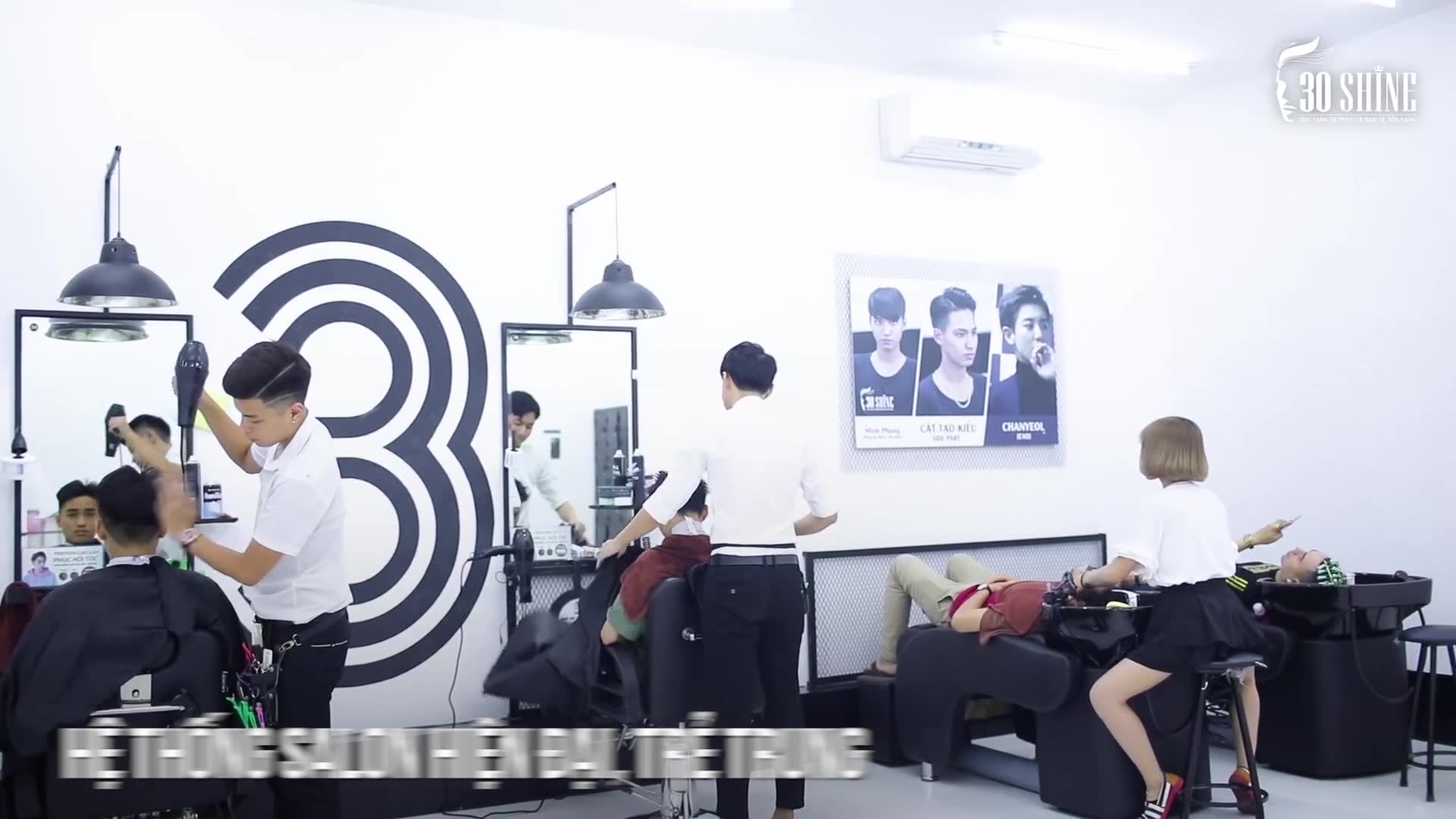 Headline :Trải Nghiệm Combo Sảng Khoái 7 Bước Đẹp Trai Tỏa Sáng
Text : LỘT XÁC ĐẸP TRAI ĐẾN 30SHINE 113 TRẦN HƯNG ĐẠO, LONG XUYÊN, AN GIANG Đẹp trai ngại gì mưa nắng đến ngay 30Shine 19 Nguyễn Văn Cừ, TP Vinh, Nghệ An để trải nghiệm Shine combo đẳng cấp chỉ từ 80K. Đã có hàng trăm anh em đã đặt lịch trước để sở hữu những kiểu tóc cực chất dành riêng cho gương mặt của mình và nhận được những ưu đãi hiếm có tại 30Shine: 1⃣ Với mức lương khủng, 30Shine quy tụ hàng ngàn cao thủ tóc trên khắp đất nước. Stylist liên tục được đào tạo kỹ thuật, trào lưu mới về tóc nam. Cắt tóc là đẹp trai không cần mô tả. 2⃣ Combo 7 bước 100k "thần thánh": Rửa mặt massage - Chăm sóc da bằng công nghệ cao - Gội đầu thư giãn - Tư vấn kiểu tóc - Cắt tóc tạo kiểu -Cạo mặt, xả sach - Vuốt sáp đẹp trai. Combo được nghiên cứu dành riêng cho đàn ông Việt giúp anh em xoá bỏ căng thẳng mệt mỏi lấy lại vẻ đẹp trai mạnh mẽ cuốn hút phái đẹp. ĐẶC BIỆT: Khi mua Shine Member COMBO cắt tóc 7 bước chỉ còn duy nhất 80k! 3⃣ 30Shine dẫn đầu xu hướng về tóc nam với những video triệu view trên Youtube. Sao Việt: Karik, JustaTee, Lou Hoàng, The Men, Trịnh Đình Quang… tin chọn 30Shine để sở hữu hình ảnh mới mẻ trước mắt công chúng. Đến 30Shine cắt tóc đẹp như sao. 4⃣ Công nghệ chăm sóc da chuyên nghiệp như spa. Chỉ với 100k anh em vừa được cắt tóc đẹp trai vừa sở hữu làn da sáng khoẻ: sữa rửa mặt cao cấp tại 30Shine cuốn trôi mọi bụi bẩn bã nhờn, công nghệ hút mụn loại bỏ bụi bẩn ẩn sâu trong da, tinh dầu hoa hồng thu nhỏ lỗ chân lông. 5⃣ Không một tiệm tóc nào có dàn Skinner xinh như 30Shine. Bàn tay mềm mại của Skinner massage đầu, vai, gáy xua tan mọi căng thẳng mệt mỏi. 6⃣ COMBO 7 bước 100k đẹp trai giá siêu hời - cam kết không thu phụ phí, không chèo kéo khách hàng. 7⃣ Công nghệ đặt lịch độc nhất đặt lịch 30shine.com - đến là cắt luôn - đẹp trai luôn, ko cần chờ đợi! Đặt lịch ngay: http://30shine.com/booking/salon?id=72 —————— Địa chỉ: 30Shine 113 Trần Hưng Đạo, P.Mỹ Bình, TP. Long Xuyên, Tỉnh An Giang Hotline: 0868 507 959
Top 3 Ad Creative of 30Shine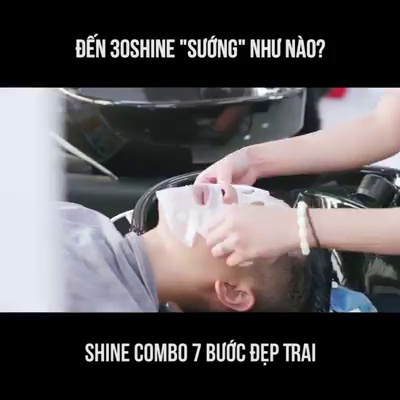 Headline :MUỐN ĐẸP TRAI - PHẢI ĐẾN 30SHINE
Basic Info of Top 3 Ad Creative
| | | | |
| --- | --- | --- | --- |
| | 1st | 2nd | 3rd |
| Duration | 53 | 44 | 35 |
| Popularity | 191 | 180 | 177 |
| Dimensions | 224 x 400 | 1920 x 1080 | 400 x 400 |
| Creative Type | Video | Video | Video |
| Network | Instagram | Facebook | Facebook |
| Related Ads | 2 | 19 | 1 |
| Countries | Vietnam | Vietnam | Vietnam |
| Language | NA | Vietnamese | Vietnamese |
Through the above analysis, we can see that the most effective channel for 30Shine in recent advertising is Instagram, and the main creative type is Video.
In conclusion: The above is a free 30Shine's competitive intelligence analysis report. To do a good job of advertising, long-term accumulation is required. we need to constantly check the latest trends and competitive intelligence data. With the use of competitive intelligence tools like SocialPeta, Guangdada(Chinese version of SocialPeta), we can improve our ROI, and make competitor's fans ours. I hope that this ad creative analysis report will allow you to gain more.
If you want to check the relevant intelligence analysis of other apps similar to 30Shine, you can click the app name below to view related reports, or you can find more info in ASOTools.