B.TECH Competitive Intelligence|Ad Analysis by SocialPeta
Competitive intelligence is the first step in our marketing intelligence work and one of the most important parts. Only when we understand the details of our competitors can we formulate a correct and effective marketing strategy.
In this report, SocialPeta analyzes the B.TECH's ad analysis from multiple aspects and helps you see the competitive intelligence of top grossing apps B.TECH.
Now, I'll tell you how to gain a competitive advantage by SocialPeta.
1. Basic Information of B.TECH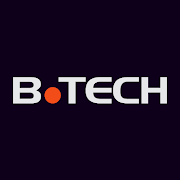 Network : Audience Network,Facebook,Instagram
Publisher : Instagram,Korean Food Recipes - 10k Recipes,Fotor - Photo Editor&Collage,YouCam Nails - Manicure Salon for Custom Nail Art,BeautyPlus - Best Selfie Cam & Easy Photo Editor,AirBrush: Easy Photo Editor,GulogGratis,Bible Study - Study The Bible By Topic,Light Bible: Daily Verses, Prayer, Audio Bible
Total creative ads during the time period : 10,000
2. B.TECH's Competitive Intelligence
what is competitive intelligence? Competitive intelligence is the most important part of our marketing. Only when we fully understand the overall situation of our competitors and the market can we make accurate judgments.
Before advertising, we usually use various tools, such as SocialPeta, to check the details of competitors' ads. In this report, we will analyze the recent advertising performance of advertiser B.TECH in detail to understand its advertising strategy.
Trend of Category
There are many types of creatives. We mainly analyze the trend of the ad creative category of B.TECH in the recent period. As of 2021-03-15, among the B.TECH's ad creative, the Html category's proportion is 0.0%, Video category's proportion is 1.52%, Playable Ads category's proportion is 0.0%, Image category's proportion is 84.85%, Carousel category's proportion is 13.64%.
Ad Network Analysis
The network that SocialPeta monitors can cover almost all mainstream channels in the world. Understanding the competitor's advertising channels is the first step in marketing work. According to the analysis of SocialPeta, we can see that in the date of 2021-03-15, B.TECH's the proportion of networks impressions are placed like this:
Facebook's proportion is 30.75%,
Audience Network's proportion is 26.39%,
Messenger's proportion is 23.68%,
Instagram's proportion is 19.18%,
In the date of 2021-03-15, B.TECH's network with the most ads is Facebook and its proportion is 26.26%.
3. Top 3 Ad Creative Analysis of B.TECH
This is the detailed information of the top three ad creatives with the best performance among all ad creatives of B.TECH. We can see some advertising trends.
Top 1 Ad Creative of B.TECH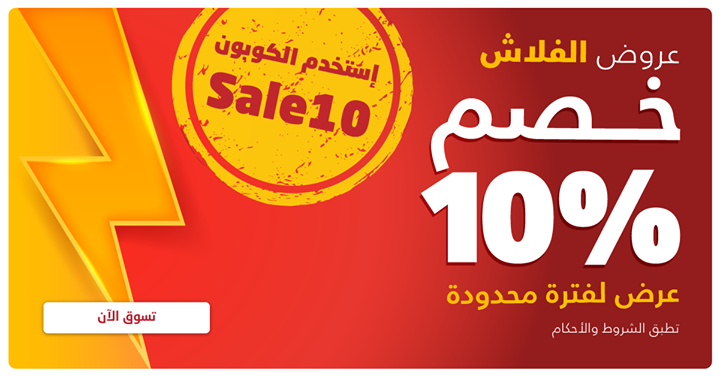 Text :عروض الفلاش من بي تك استخدم كوبون "sale10" واحصل على خصم 10% على كل المنتجات اللى هنا : https://bit.ly/3amdxeW هذا الكوبون لمدة 72 ساعه فقط او حتى نفاذ الكمية الحق الان
Top 2 Ad Creative of B.TECH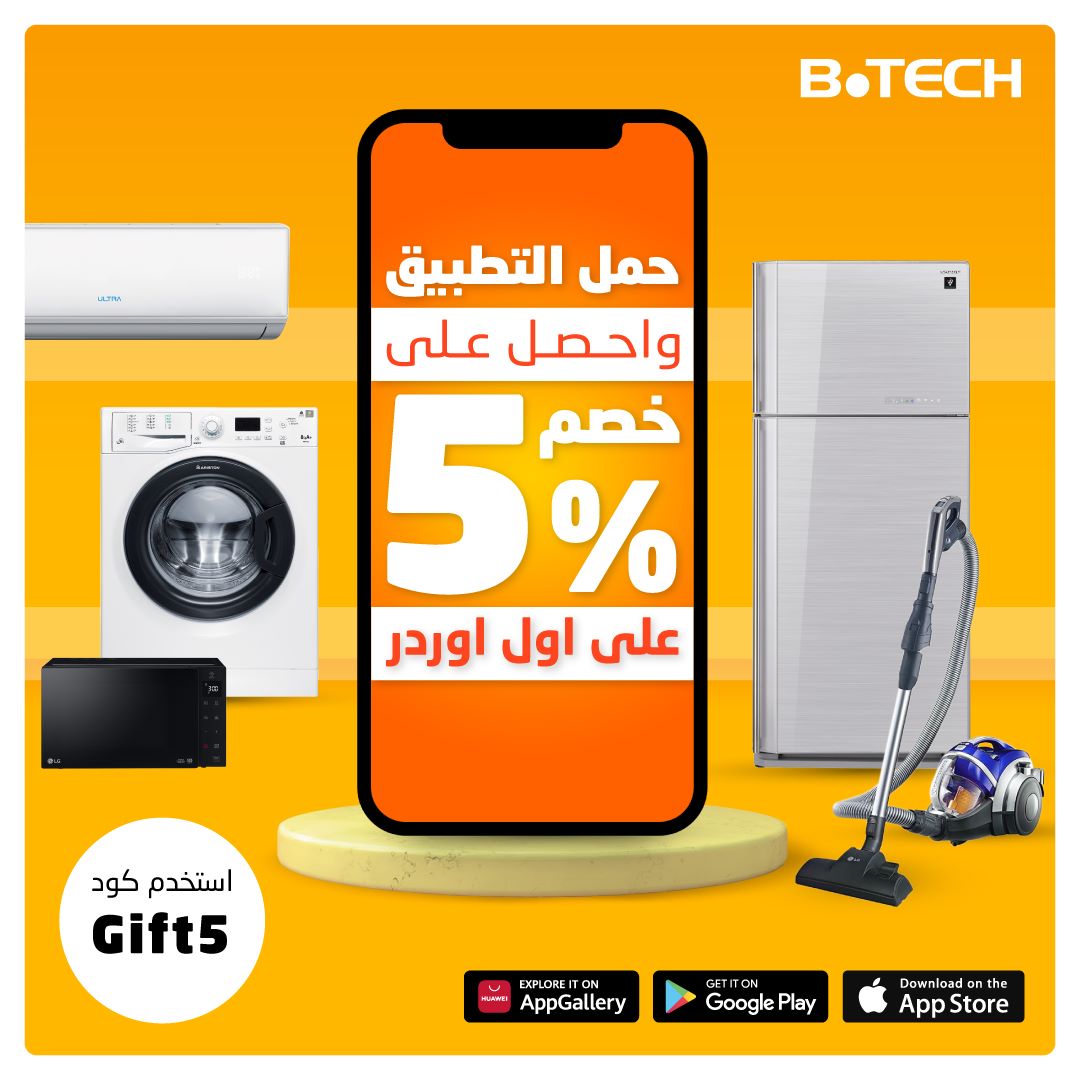 Headline :حمل التطبيق الان واستمتع بأقوى العروض
Text :حمل التطبيق واحصل على خصم 5% على اول اوردر استخدم كود " Gift5 "
Top 3 Ad Creative of B.TECH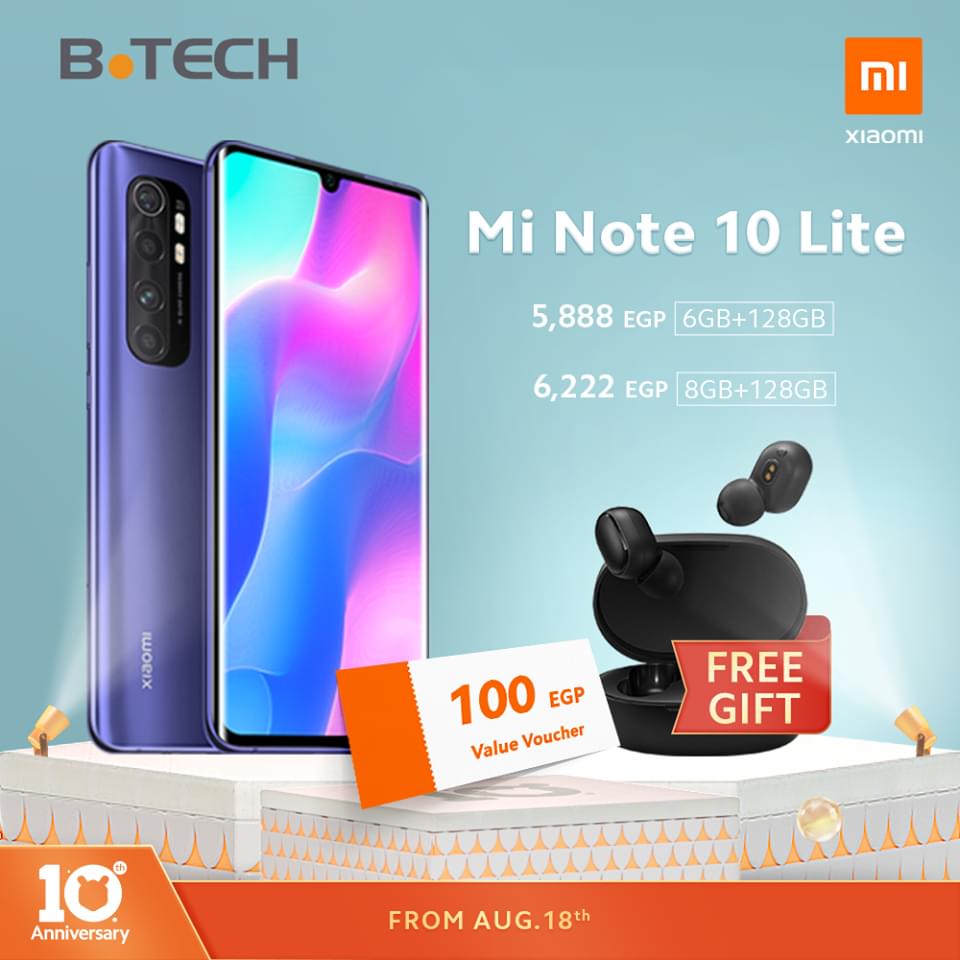 Text :مفاجآت وهدايا عيد ميلادنا العاشر لسه مخلصتش! حصرياً في فروع B.Tech، أحصل على سماعة Mi True wireless Earbuds Basic و قسيمة شراء بقيمة 100 جنيه هدية لما تشتري موبايل Mi Note 10 Lite من النهاردة وحتى نفاذ الكمية من أي فرع من فروع B.Tech أو أونلاين من هنا https://bit.ly/2Q1mrFD #SmartLife #تفاصيل_بألوان_تلمسها
Basic Info of Top 3 Ad Creative
| | | | |
| --- | --- | --- | --- |
| | 1st | 2nd | 3rd |
| Duration | 10 | 68 | 1 |
| Popularity | 515 | 486 | 463 |
| Dimensions | 720 x 377 | 1080 x 1080 | 960 x 960 |
| Creative Type | Image | Image | Image |
| Network | Facebook | Facebook | Facebook |
| Related Ads | 3 | 1 | 1 |
| Countries | Egypt | Egypt | Egypt |
| Language | Arabic | Arabic | Arabic |
Through the above analysis, we can see that the most effective channel for B.TECH in recent advertising is Facebook, and the main creative type is Image.
In conclusion: The above is a free B.TECH's competitive intelligence analysis report. To do a good job of advertising, long-term accumulation is required. we need to constantly check the latest trends and competitive intelligence data. With the use of competitive intelligence tools like SocialPeta, Guangdada(Chinese version of SocialPeta), we can improve our ROI, and make competitor's fans ours. I hope that this ad creative analysis report will allow you to gain more.
If you want to check the relevant intelligence analysis of other apps similar to B.TECH, you can click the app name below to view related reports, or you can find more info in ASOTools.