Chilindo Competitive Intelligence|Ad Analysis by SocialPeta
Competitive intelligence is the first step in our marketing intelligence work and one of the most important parts. Only when we understand the details of our competitors can we formulate a correct and effective marketing strategy.
In this report, SocialPeta analyzes the Chilindo's ad analysis from multiple aspects and helps you see the competitive intelligence of top grossing apps Chilindo.
Now, I'll tell you how to gain a competitive advantage by SocialPeta.
1. Basic Information of Chilindo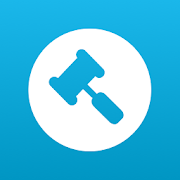 Network : Audience Network,Facebook,Instagram
Publisher : Instagram,Facebook,Universal Email App,True Mobile Caller ID Locator & Call Blocker,Korean Food Recipes - 10k Recipes,SHAREit - Transfer & Share
Total creative ads during the time period : 8,374
2. Chilindo's Competitive Intelligence
what is competitive intelligence? Competitive intelligence is the most important part of our marketing. Only when we fully understand the overall situation of our competitors and the market can we make accurate judgments.
Before advertising, we usually use various tools, such as SocialPeta, to check the details of competitors' ads. In this report, we will analyze the recent advertising performance of advertiser Chilindo in detail to understand its advertising strategy.
Trend of Category
There are many types of creatives. We mainly analyze the trend of the ad creative category of Chilindo in the recent period. As of 2021-03-15, among the Chilindo's ad creative, the Html category's proportion is 0.0%, Video category's proportion is 11.22%, Playable Ads category's proportion is 0.0%, Image category's proportion is 88.12%, Carousel category's proportion is 0.66%.
Ad Network Analysis
The network that SocialPeta monitors can cover almost all mainstream channels in the world. Understanding the competitor's advertising channels is the first step in marketing work. According to the analysis of SocialPeta, we can see that in the date of 2021-03-15, Chilindo's the proportion of networks impressions are placed like this:
Facebook's proportion is 25.2%,
Instagram's proportion is 25.12%,
Messenger's proportion is 24.88%,
Audience Network's proportion is 24.8%,
In the date of 2021-03-15, Chilindo's network with the most ads is Facebook and its proportion is 25.74%.
3. Top 3 Ad Creative Analysis of Chilindo
This is the detailed information of the top three ad creatives with the best performance among all ad creatives of Chilindo. We can see some advertising trends.
Top 1 Ad Creative of Chilindo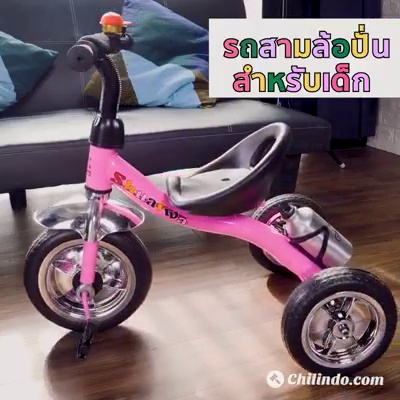 Headline :ราคาที่ดีที่สุด อาจเป็นคุณ!
Top 2 Ad Creative of Chilindo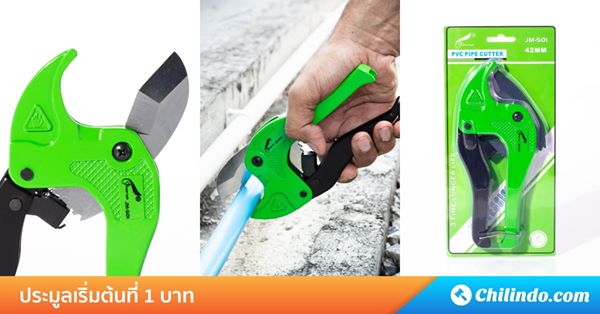 Headline :ราคาที่ดีที่สุด อาจเป็นคุณ 👍
Text :HOT ITEM! 🔥 กรรไกรตัดท่อ PVC เริ่มต้น 1 บาท ☝️
ผลิตจากวัสดุคุณภาพดี แข็งแรงทนทาน ใช้งานได้ยาวนาน เหมาะสำหรับใช้งานในบ้าน โรงงานอุตสาหกรรม หรืองานก่อสร้างต่างๆ ✂️

สนุกกับการช้อปปิ้งออนไลน์ ด้วยราคาที่คุณสามารถกำหนดเองได้ !! 😍✨
ประมูลที่ ✅ CHILINDO.COM ✅ สินค้าทุกชิ้นเริ่มต้นที่ 1 บาทเท่านั้น!
จัดส่งรวดเร็วทั่วประเทศไทย! และหากสินค้ามีปัญหาก็สามารถคืนได้ใน 30 วัน
ฝ่ายบริการลูกค้าของเราพร้อมยินดีให้บริการตลอด 24 ชั่วโมง ในทุกช่องทาง 🙂
💬 m.me/ChilindoThailand 💬 LINE @chilindothai 📞 02-105-4207 📩 support@chilindo.com
ขอบคุณที่ร่วมประมูลกับเรา ขอให้สนุกกับการประมูลนะคะ 💙

CHILINDO.COM | เว็บไซต์ประมูลอันดับหนึ่ง
✅ ช้อปปิ้งในราคาที่คุณกำหนดเองได้
✅ ชำระเงินปลายทาง ไม่เสียค่าจองสินค้า
Top 3 Ad Creative of Chilindo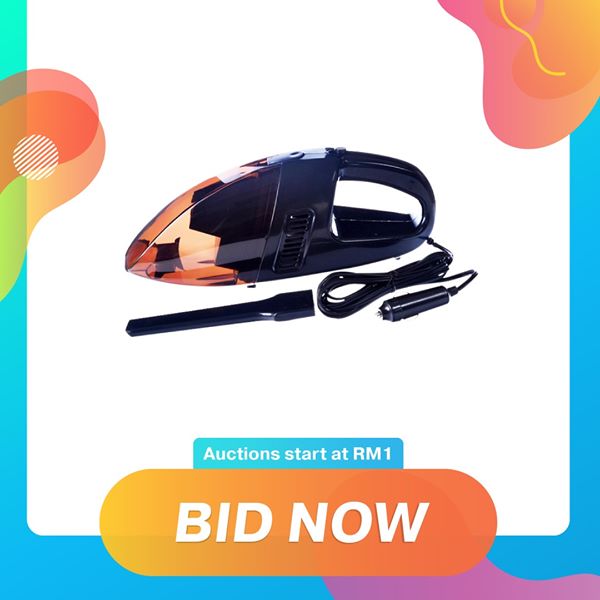 Headline :Bidaan bermula dari RM 1!
Text :👍 Cari TAWARAN TERBAIK di CHILINDO! Laman web Lelongan E-Dagang! 😍
Ribuan produk boleh didapati dari 1 RM! 💥
Mula membida sekarang! Bida, Beli, Senyum 😊
--------
CHILINDO.COM 💜
✅Bidaan bermula dari RM 1
✅Perkhidmatan pelanggan mesra 24 jam
✅Bida dulu, Bayar kemudian
Basic Info of Top 3 Ad Creative
| | | | |
| --- | --- | --- | --- |
| | 1st | 2nd | 3rd |
| Duration | 320 | 468 | 416 |
| Popularity | 999 | 999 | 999 |
| Dimensions | 400 x 400 | 600 x 314 | 600 x 600 |
| Creative Type | Video | Image | Image |
| Network | Facebook | Messenger | Audience Network |
| Related Ads | 1 | 1 | 1 |
| Countries | Thailand | Thailand | Indonesia |
| Language | Thai | Thai | Indonesian |
Through the above analysis, we can see that the most effective channel for Chilindo in recent advertising is Facebook, and the main creative type is Video.
In conclusion: The above is a free Chilindo's competitive intelligence analysis report. To do a good job of advertising, long-term accumulation is required. we need to constantly check the latest trends and competitive intelligence data. With the use of competitive intelligence tools like SocialPeta, Guangdada(Chinese version of SocialPeta), we can improve our ROI, and make competitor's fans ours. I hope that this ad creative analysis report will allow you to gain more.
If you want to check the relevant intelligence analysis of other apps similar to Chilindo, you can click the app name below to view related reports, or you can find more info in ASOTools.