ReadNow - My CEO Daddy -Novels and Fiction Stories Competitive Intelligence|Ad Analysis by SocialPeta
Competitive intelligence is the first step in our marketing intelligence work and one of the most important parts. Only when we understand the details of our competitors can we formulate a correct and effective marketing strategy.
In this report, SocialPeta analyzes the ReadNow - My CEO Daddy -Novels and Fiction Stories's ad analysis from multiple aspects and helps you see the competitive intelligence of top grossing apps ReadNow - My CEO Daddy -Novels and Fiction Stories.
Now, I'll tell you how to gain a competitive advantage by SocialPeta.
1. Basic Information of ReadNow - My CEO Daddy -Novels and Fiction Stories
App Name : ReadNow - My CEO Daddy -Novels and Fiction Stories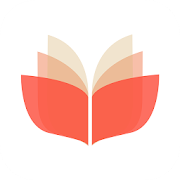 Network : Facebook,Instagram,Messenger
Developer : Fuzhou Jiasoft Software Technology
Publisher : Instagram,Facebook,Blue Light Filter - Night Mode, Night Shift,7 Minute Workout,30 Day Fitness Challenge - Workout at Home,Korean Food Recipes - 10k Recipes
Total creative ads during the time period : 3,970
Check ASO Keywords of ReadNow - My CEO Daddy -Novels and Fiction Stories
2. ReadNow - My CEO Daddy -Novels and Fiction Stories's Competitive Intelligence
what is competitive intelligence? Competitive intelligence is the most important part of our marketing. Only when we fully understand the overall situation of our competitors and the market can we make accurate judgments.
Before advertising, we usually use various tools, such as SocialPeta, to check the details of competitors' ads. In this report, we will analyze the recent advertising performance of advertiser ReadNow - My CEO Daddy -Novels and Fiction Stories in detail to understand its advertising strategy.
Trend of Category
There are many types of creatives. We mainly analyze the trend of the ad creative category of ReadNow - My CEO Daddy -Novels and Fiction Stories in the recent period. As of 2021-05-26, among the ReadNow - My CEO Daddy -Novels and Fiction Stories's ad creative, the Html category's proportion is 0.0%, Video category's proportion is 100.0%, Playable Ads category's proportion is 0.0%, Image category's proportion is 0.0%, Carousel category's proportion is 0.0%.
Ad Network Analysis
The network that SocialPeta monitors can cover almost all mainstream channels in the world. Understanding the competitor's advertising channels is the first step in marketing work. According to the analysis of SocialPeta, we can see that in the date of 2021-05-26, ReadNow - My CEO Daddy -Novels and Fiction Stories's the proportion of networks impressions are placed like this:
Messenger's proportion is 100.0%,
In the date of 2021-05-26, ReadNow - My CEO Daddy -Novels and Fiction Stories's network with the most ads is Messenger and its proportion is 100.0%.
3. Top 3 Ad Creative Analysis of ReadNow - My CEO Daddy -Novels and Fiction Stories
This is the detailed information of the top three ad creatives with the best performance among all ad creatives of ReadNow - My CEO Daddy -Novels and Fiction Stories. We can see some advertising trends.
Top 1 Ad Creative of ReadNow - My CEO Daddy -Novels and Fiction Stories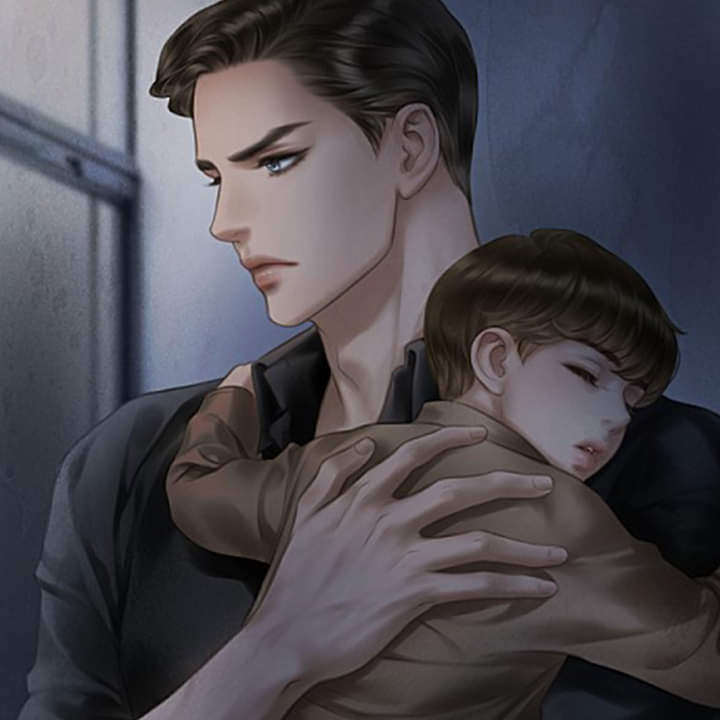 Headline :5 Million People Are Reading
Text :"Miss, Madame had said that you can get two million dollars if you have a baby boy and five hundred thousand if you have a baby girl," the old lady said softly. "Okay." Nancy Ning nodded. She had no other choice. Her mother was already in desperate need for someone to pay off her hospital bills, and she knew for a fact that her father, Clark Ning, would never shoulder any part of the bills, because he didn't care it at all. Nancy Ning was angry about that, so she didn't want to beg him to give her some just to shoulder off the few debts. Thus, she tried to turn to her boyfriend, Caspar Yue, for help only to find that he'd been having an affair with her half-sister, Fannie Ning. Desperate times could only bring desperate measures. Nancy Ning could only sneer, stomping off. Lightning strike in the clouds above the skies thundered in reply. Soon enough, rain drops smashed down onto the pavements as her thin clothes were now considered drenched by the rain. The others ran away from the rain, trying to find a shelter as fast as they could, leaving her to wander alone like a soulless person looking for a purpose. "Miss!" Someone called out to her. Nancy Ning turned around, only to spot an old lady. She furrowed her eyebrows and walked over towards her. "Madame, did you call me." The woman took hold of Nancy's hands and led her to a milk tea shop where they could get the shelter they needed. She glanced at Nancy up and down, an unknown emotion passing in her gaze. "I saw you in the rain earlier, and I felt like you were going through a lot of tough times. Are you okay." Her question had triggered the waterfalls about to tear through Nancy's eyes. In a second, she was already sobbing on the old woman's shoulder. "My mother was in a car accident ten years ago. She's in a coma now, and now that her organs are failing her, she needs surgery, and I... and I..." she sobbed. She had no hope now if she wanted to save her mother. "It's just a bit of cash, girl. Don't worry." The old lady patted. "Besides, I know one way where you can get all the money you need for the surgery." As soon as she heard money, Nancy quickly latched on to her. "Madame, I'll do anything I can, as long as I can get the money." The old lady could only smile in reply. "It's simple really. You will get paid if you can have a child with my young master." She peered at her. "Will you." It took a few moments for Nancy to even register the information at hand before she slowly nodded. She knew what it meant to have a child in her teenage years. If people were to find out, her reputation would be destroyed. But if she didn't get the money, she'd lose her mother in the process as well. At this point, she'd always choose her mother. With her approval, Nancy was quickly taken to the mansion. "Girl, go wash yourself," the old lady commanded, motioning to the bathroom as she handed Nancy a silky nightgown. "Master would be here soon." Nancy had no time to admire her surroundings as she nodded at the woman. "Yes." The old lady smiled, her eyes crinkling. "Don't worry, girl. My master's a nice man. He'll take care of you for the night." "Thank you." Although the woman had vouched for him, Nancy still felt as if she were like an animal being watched in the zoo. "Remember, turn off the lights once you're finished freshening up," she instructed before closing the door behind her. Nancy didn't say anything more as she moved over to the bathroom, readying the hot shower. Once she was finished, she dried off her hair and turned off the lights before throwing herself onto the bed, letting the cushions swallow up her petite frame. The silence was already starting to unnerve her. It felt as if she were an animal waiting to be slaughtered, to be sold out. Her heart started to beat fast in her chest, and she tried her best to calm herself. Time seemed to be at a standstill. It felt as if hours had passed by before the door finally opened. Nancy quickly closed her eyes. Even then, she could feel a tall figure approaching her. "Nervous." His husky voice sounded, and she shivered in surprise. "A little," she admitted, grasping the sheets unconsciously. "Don't worry," he whispered. Right now, their voices were as stiff as ever, as if they were just going through a business transaction. "Yes, sir." Nancy could only wait and slowly opened her eyes. Suddenly, lightning flashed across the window. Just then, Nancy got a good look of his dark eyes staring down at her. And it seemed as if it was the first time he was looking at her too. She hurriedly turned her head. ...... Nine months later. In the operating room, a cry was heard across the room. "It's a boy, Mrs. Angelina!" The old lady ran out of the operating room with a boy in her arms. "That's great... That's great!" Angelina Huang closed her hands excitedly, bowing at the old lady who had handed her the baby. "We've got the shares!" she whispered. "And my son's going to be the heir of the TS Group. Oh, thank God! It's a boy!" "Mrs. Angelina," the old lady started, feeling as if a ball was stuck in her throat. "The doctor also mentioned another girl." "A girl!" Angelina Huang shook her head. "A boy is fine for us now. Leave the girl." "Yes, Mrs. Angelina," she responded. Without another word, the two finally left. "Nancy's hemorrhaging! She needs blood transfusion. Get her a blood bag, stat!" Meanwhile, the doctors and nurses were in a rush in the operating room, in hopes to revive Nancy. Fannie Ning, who was just coming in to get an abortion, stopped. "Who." she asked, raising her eyebrows. "Nancy Ning, do you know her," the nurse replied casually. "No, I don't know her." However, the nurse missed the viciousness that flashed in her eyes. The operating room was in total chaos that they didn't notice Fannie Ning carrying the baby girl away. Five years later. At the BJ International Airport. Wearing her business suit, Nancy walked out of the airport gracefully, lowering her sunglasses to admire the sun that reflected in the window frames. It had been five years since she'd given birth. As soon as she woke up, she received a call from the sanatorium, saying that her mother had woken up. Nancy hurried to the sanatorium with her weak body without having the time to inform the doctor. Although her mother had woken up, she could still barely speak and act for herself. It took a month for Nancy to find a capable nurse for her, and when she did, she went abroad to further her learning in pediatric medicine. Studying abroad had helped her distance herself from her past as well as escalate her competence locally. For her past, it was her pain and her secret to hold. Now, Nancy had become a well-known talent worldwide that she was being sought by all the major pediatric hospitals in the country. However, even then, she couldn't help but come back to her own country. Even with everything that had happened, this was still the place she'd call home. "Nancy!" A familiar voice called out from the crowd. "Doris, you came early!" She'd know that voice from anywhere. Nancy walked over and gave her best friend a hug. It had truly been so long since she'd last seen Doris He. Doris He rolled her eyes. "Obviously. I'm your best friend. I left my job the moment you told me you were coming!" Nancy pulled away. "Thank you!" During the five years of her mother being ill and her not being in the best mental state, Doris He had always been there for her, listening to her rants and stories. "You're my friend. Let's go." Holding on to Nancy's arm, Doris He walked towards her second-hand Volkswagen Beetle. "Miss, could you please give me some money. I'm hungry." As they were chatting about their lives, a little dirty hand grabbed the hem of Nancy's shirt, causing for her to stop. She looked down to see a disheveled boy who was bringing up a hand to ask for a few coins. A pang went through her heart. The kid must be around his age by now. "Where are your parents," Nancy crouched down to look at him. The boy could only shake his head in reply. "You're too kind, Nancy. Usually, parents ask their kids to beg for them these days. Haven't you heard. It's their new thing." Doris He snorted, shaking her head. "I'm not! Stop it!" The little boy stomped his feet in frustration. There was anger evident in his eyes as he stared up at Doris He. Nobody could say no to such a cute kid. But Doris couldn't really care less. "I don't have a mom or a dad, Auntie." He tugged Nancy's arm, eyes blinking rapidly like a doll. "Please, could you take me out to eat." "Fine." Nancy had always been good with kids. "You always choose the kind ones," Doris snorted, shaking her head. She was never the one to give these people a chance to explain themselves. After seeing all the trickery that some of them were up to, she put it up in herself to not trust them. The little boy made a face at her in reply. "It's just one meal, Doris." Nancy waved it off, holding the boy's hand affectionately. "My name's Bobby." He thought for a while. He usually didn't tell people his family name because a lot of newspapers were looking for him now. "Bobby. That's a good name." Nancy ruffled the young boy's hair. "You're Nancy." he asked. "How do you know," Doris called out just before she could respond herself. "I just heard you called her by her name," Bobby stated. "What... Listen boy, I'm Doris, the smartest person in this country, if not the world. Why don't you come here so I can teach you a lesson!" As she was speaking, Doris was raising her hand, making a motion as if she was about to hit him. Bobby quickly hid behind Nancy, sticking his tongue out at Doris. Just as they were playing around, the electronic screen on a mall flashed a notice. 'Mr. Bobby, a young master of the Fu Family, has been missing for twelve hours. Here is his photo. If you see him, please call the number below. In return, you will receive millions in cash.' It read. "What's on the electronic screen." Doris furrowed her eyebrows, about to turn around. However, Bobby shouted at her before she could see it. "You must love stinky tofu." "What." The electronic screen was already gone from her mind as Doris turned back at him. "Well, I heard that the fat people like eating stinky tofu, and you are fatter than good auntie, so I guess you must like to eat stinky tofu." Bobby kept on talking as he took another secret glance at the screen. The notice was already gone. Luckily, they didn't get to see it. "You! I'm fat because I'm... I... Well it's not because of stinky tofu!" Doris flushed red. She had always been chubby on the sides, but that was because she'd eat anything given to her. She also liked stinky tofu, but it wasn't as if she'd admit it to that child! Nancy smiled, "Well, he's right about one thing. You loved stinky tofu for years!" Doris crossed her arms, snorting. "You just met him and now you're already teaming up. You've always been fond of young boys, as if they're sons to you." "What nonsense are you talking about!" Nancy laughed, avoiding her gaze. This had always been a topic that she'd kept hidden for five years, so she never really spoke about it until Doris brought it up. She turned back to Bobby. "Tell me what you like to eat." "Abalone... abalone porridge, Australian lobster... and..." Bobby had been fed with all these food in the past, so he hadn't really eaten anything other than that. Now that he thought about it, these food had always been his first choices. However, before he could finish, Doris cut him off. "Boy, are you kidding! Abalone! Lobster! Do you think we're rich or something! Listen, you either have steamed breads or stuffed buns, and that's it!" "Good aunt, don't worry. I'm a good boy. I'll take it." Bobby never thought of how hard it was to beg for money, and now that he'd finally met someone as good-hearted as Nancy, he didn't want to let her go. Besides, he didn't understand the difference between stuffed buns and abalone. They were still food. Even if he was born with a silver spoon in his mouth, he never really understood the prices of those meals. "It's okay. I can take you to eat abalone porridge and Australian lobster. They are also my favorite," Nancy stated, smiling. "Really!" His eyes gleamed. If only she was his mother. The sky gradually darkened. Although it was summer, in the Fu's household, the atmosphere was cold as ice. In the brightly lit villa hall, Angelina Huang was pacing anxiously in the living room. "Charles, why won't you say anything!" she said, bringing her hands up to her face. "What happened to him. Do you think that he might have been abducted and sold by human traffickers." "I don't think so." Charles Fu finally spoke, shaking his head. The moment he found out of Bobby's disappearance, he had sent all his men and servants out to find the boy. He even called the police to avoid the kidnappers from escaping, if there were any. The police had searched the entire city, but the little boy was so clever that he made sure that he left no tracks behind. "Then do you think it's your uncle, Or Joseph. I mean, Bobby is a thorn to their plans," Angelina Huang said, her voice already trembling with worry. Something flashed in Charles Fu's eyes. He also thought that Joseph Fu might have something to do with all of this. Six years ago, Frederic Fu, Charles Fu's grandfather had organized a family meeting on his 80th birthday, regarding who'd manage the firm. "I'm old and dying, yet neither Charles nor Joseph is prepared to get married," Frederic Fu had said with a frown on his long face. "I honestly don't care. However, I want a great grandson to lock in our company's future. So the one who could give me a baby boy first can have 70% of my shares," he said it calmly. However, his words sent the entire family into a pandemonium. The one who'd get the shares would be the next inheritor of the TS Group, which was all they needed to know to get themselves racing. The thought of even owning the company was so crucial that everyone was running to find Charles or Joseph a wife. After the announcement, Hardy Fu and Derrick Fu raced around different cities to find a suitable girl for each of their sons. The next day, Joseph got married to Daisy Yu, a rising pop star. However, even then, Charles still didn't do anything. "Joseph is already married. His wife could get pregnant within a month," Angelina said anxiously. However, her son still hadn't utter a word. "You're close with Dorothy. How about we give her a call," Angelina remembered herself saying kindly, despite her son's indifference. After pondering over it for a while, Charles nodded. "Give it a try." "You got it." Angelina then gave Dorothy Zhuang a call, only to be rejected outright. Dorothy Zhuang could only laugh at the call. "Angelina, I can't afford to be pregnant at this point in time, but I am willing to marry–" Before Dorothy Zhuang could finish her words, Angelina hung up angrily. She stared at the phone with so much distaste that if looks could kill, the phone would've erupted in flames. "Dorothy had gone too far," she snapped. "She only wants to marry you but wouldn't deliver on the other end. What should we do." There was no response, which only made her all the more frustrated. "Are you really going to sit there and do nothing as Joseph takes the shares!" Angelina shouted at his back as he was on his way back to his room. He finally stopped, turning around just a bit so that she could see the ferocity in his face. "You can go look for a girl, and I'll have a baby with her," he said snidely. "I don't think you need me to tell you how to do it." Angelina snorted. "You got it." She liked this idea better, since that meant her son wouldn't be attached to anyone in the first place. She called up Sophie and asked her to find someone. When Sophie took a girl home, nine months later, they were greeted with Bobby. Everything happened so secretly that even Joseph didn't know what was happening till Charles handed the baby to Frederic Fu as proof and later on gained seventy percent of the shares upfront. Daisy Yu was still five months pregnant at the time. In a fit of anger, Joseph kicked Daisy on the stomach, causing her miscarriage. Ever since then, she couldn't get pregnant anymore. Although that was all in the past, it was something that couldn't be forgotten. No one really knew what Joseph was capable of. "Charles, I'll go to your Uncle's home and ask him now. If he did anything to Bobby, I would get him back here," Angelina said, wiping the tears from her cheeks. She'd do anything to get her grandson home. However, before she'd go, Charles's phone rang. Seeing as it was his good friend Jay Fang, he quickly answered. "Any news." "One of my men saw Bobby this morning at the airport, so I've sent more people to continue the search. Do you think he could get on the plane by himself," he said nervously. Charles frowned. "He didn't bring an ID with him, so I don't think so." "What if he boarded with someone else," Angelina wailed even louder. "If he were abducted," she sobbed out. "I'd rather die than know about this." "But my men said he was there alone, so I'll be keeping tabs on this," Jay added. "Got it. Keep searching. I'm on my way." Charles quickly hung up and grabbed his own car keys. He tilted his head. "Mom, just stay at home. I'll tell you if I got any news. I don't think this has anything to do with Joseph." Angelina slumped on the sofa, weeping. "Bring my grandson back, please." Nancy had taken Bobby out to have dinner. After that, she visited her mother. It was already ten in the evening when she returned back to her apartment. The whole time, Bobby had been trailing behind like an obedient little dog. Afterwards, Nancy opened her suitcase and pulled out a cute pajama for him to wear. Bobby eyed them, taking it from her grasp. "Why do you have clothes for kids, Auntie." Nancy laughed. "I love children's wear, so I usually buy them if they look good." The truth was, she'd buy clothes every year in memory of her young boy. She'd missed him so much that she'd cry, with those clothes wrapped around her fingertips. Sometimes, she had to force herself to put them away, in hopes that she could forget him. "Auntie, you like kids, don't you." Bobby tilted his head. "Of course, especially those as clever and obedient as you." Nancy poked him on the nose. Something flashed in his eyes. In reality, he was pretty naughty back at home. He'd destroy any toys that were in his path, making his Dad buy him new ones to replace them. He never really did stop that. However, he wasn't going to say it, not to her. What if she'd abandon him if he did. Bobby waddled towards her. "Auntie," he said brightly. "Can I call you Mommy." Mommy, mommy... The words sent a pang to her heart. If only...her eyes welled up with tears. "Bobby, I think your real Mommy will be unhappy if you call me Mommy," "But aunt Nancy, I don't have a mommy. All children have Mommy except me..." Bobby's voice became lower and lower. In the end, he pouted unhappily and looked at Nancy. He really didn't like the feeling without Mommy! For this, he didn't like kindergarten. Nancy's heart ached. She forced a smile and said, "So you have to promise me to call me Mommy only when there's no one around." "Okay, aunt, Mommy, Mommy, aunt..." Happily, Bobby spoke incoherently, "I have a mom now. Mommy... I'll be with mommy tonight. I'll tell stories to you and I'll protect you. I'm a real man." Nancy picked him up, "You're so young. I should tell you stories." "Okay..." Bobby put his arms around Nancy's neck. This night, Bobby had a good dream in Nancy's arms. However, Nancy was complex. She looked at Bobby's fair little face and thought of the child she had given birth to, wondering whose home he was now. Would there be a mom like her holding him in her arms. She really wanted to know his whereabouts, but she had signed a secret agreement at that time, which said she could not ask who the host was, or find the whereabouts of the child in the future. When she was lost in her thought, an earth shaking knock suddenly came from outside. "Open the door! Now!" "Bobby, are you there!" Nancy jumped off the bed and ran out. She opened the door in a daze. A group of people gathered at the door. The moment she opened the door, two men stepped in. "Jay, tie this woman up." The man who took the lead was no other than Charles. He had hurried to the airport to meetJay after he got the news about Bobby. They checked the surveillance video to look for where Bobby was. To their surprise, he disguised himself as a dirty, little homeless boy, who had been held back from the searchers. Sure enough, this little guy was sly. When they found that Bobby had been taken away by two women, they were worried, because they didn't know whether the two women were good people or bad ones. It was already midnight when they finally found him. "What are you doing." Nancy was in a panic. She wondered why so many people came since she just came back. Charles had rushed to the bedroom. Bobby was awakened by the noise. He had just sat up and rubbed his eyes. "Bobby, how are you," Charles asked nervously. Unexpectedly, the moment Bobby saw Charles, he pulled up the quilt and got in, saying, "I don't want daddy. I don't see daddy..." "This woman can bring you here, and sell you somewhere else. Come out now and come back home with me." "No, she's my mom, the best mom in the world. I finally found her, and I won't go home with you." Bobby said in a childish voice. After hearing what he said, Charles became angry. This little boy fond any woman who came close to him. Why did he call this woman Mommy after being with her for such a short time. What a scheming woman she was! With these thoughts in his mind, he suddenly lifted the quilt and took out Bobby. "Bobby, listen to me. This is not your place to live. Do you understand! Grandma is waiting for you at home. Come back with Daddy!" Charles said impatiently. But his self-righteous authority did not work at all. Lying in his arms, Bobby kicked and hit him, while crying, he shouted, "Mommy, I don't want to go. Whoo-hoo... Mommy, help!" Hearing his shout, Charles's face darkened. Nicole's heart sank. At this moment, she already understood the purpose of these people. This little guy had a family. "I'm not a human trafficker. I picked him up near the airport. Please let me go!" She was a bad tempered girl. Besides, she was vexed when she heard Bobby crying. "Wow, miss, you are so good at picking up kids! I've only heard of people picking up wallets, and this is the first time I've heard of someone picking up a child. You're such a talent on picking up people. Why don't you choose someone bigger, like me. If you pick me up, you might earn some interest. And when you pick up a little kid, you would get yourself into trouble. Understand!" Jay looked at Nancy. She was so delicate that it would be great if she could take him home. Nancy glanced at Jay and snorted. Teasing with a man was the last thing she would like to do. "Sir, please calm the kid down. I will explain the whole thing to you." Nancy said with sincerity while trying to make her voice softer. Charles' eyes finally fell on Nancy's face. His eyebrows twitched, this woman... She was quite similar to the woman he had dreamed of. Was it a coincidence or something else. "Let her go!" Charles ordered in a low voice. "Got it." After snickering, Jay released Nancy's arm. "Mommy..." Sobbed Bobby. "Don't scream. Do you hear me." Charles patted Bobby. He didn't even know how the woman who gave birth to Bobby looked like. He didn't expect that Bobby would call a strange woman mom so smoothly. It was really strange! "Sir, he's just a kid. Don't take it seriously." Nancy rubbed her aching arm and walked over. She raised her hand to touched Bobby's little head and said, "Don't cry, Bobby. You're a man. You're the bravest and the strongest. You've told me that you can protect me, haven't you!" Bobby blinked his eyes shrewdly. Of course he was the bravest and strongest man. However, in face of his intimidating daddy, crying was his most effective weapon. He wiped his tears with his fat hands. "I won't cry as long as daddy doesn't take me away." "Make a deal with daddy, huh! You've grown up, haven't you!" Charles was about to take Bobby away. Tears welled up in Bobby's eyes. "So noisy! What's wrong with you couple! You have a fight in the middle of the night! People need a good night, you know!" "Hey, go far away with your crying baby!" Neighbors complained. Nancy blushed with embarrassment. She said softly, "Sir, I'm sorry for bringing Bobby here without your permission. I swear I'm not a bad person. My name is Nancy. I just came back from abroad today. I'm the doctor of municipal hospital. " Then she took out her ID card and said, "You can have a look at my ID card..." "Charles, I don't think there are human traffickers as beautiful as her." Jay's eyes hadn't left Nancy's face since he came in. He had never seen anyone so beautiful and graceful. Yes, he was the man who couldn't even move when he saw a girl! "Jay, you have been staying with those women for too long, haven't you! Are you kidding me! Have you ever seen any one of those bad guys with 'bad guy' on the face!" Despite so, Charles waved his hand and said, "You can take them back and tell Angelina that Bobby is found and is safe. I'll take him home later." "Got it!" Jay shrugged. He glanced at Nancy and then Charles. With an unreadable smile on his face, he said, "Let's go. Hurry up. What if you get in their way! You don't know anything. You can't do anything." For reasons unknown, Jay complained. Anyway, he felt upset when he saw Charles stay here. If the two person had something, he would have no chance. Alas! Bobby was the happiest person. He asked Charles, "Daddy, Mommy is beautiful, isn't she." "No. Don't call her Mommy again. Do you hear me!" The word 'mommy' got on Charles' nerves. The little guy knew the relationship between mom and dad, but he deliberately said it in such an intimate way. Had he ever thought about his feelings. "Mommy said I could call her Mommy with no one else around. You're daddy, not an outsider, so of course I can call her mommy," said Bobby, grinning. "Defend yourself, huh!" "Humph!". "Sir, he is just a kid. After a while, he will let it go. It's late now. He should go to bed." Nancy made the bed and took Bobby over. "I want mommy to be with me." Bobby insisted putting his arm around Nancy's neck. Charles frowned with displeasure. It was his first time to see Bobby being so dependent. He had been very independent ever since he was a child. He was very distant from his nanny, grandmother and even him. At this moment, he was totally unbelievable. When Nancy looked at Charles, she was panicked because she felt invisible pressure when he stood here. "She can stay with you, but you have to promise me to go home with me tomorrow morning." Charles made the condition. Holding his chin with one of his chubby hands, Bobby pondered for a while and said, "I can go home, but daddy has to stay tonight." "Well, let your daddy accompany you, I will take the sofa." Nancy said at once. "No, I want daddy and mommy next to me." Bobby said seriously. Nancy felt her brain was blown up. Was this little guy sent by God to give her a hard time. She could be with the little guy, but what should she do with the big one. "Bobby, I don't think it's a good idea." She was so nervous that she was in a cold sweat. "Daddy, it's good, isn't it," Bobby didn't answer Nancy's question, but asked Charles solemnly, tilting his head. Uncle Jay told him that many girls liked daddy. That was why he kept an eye on him and forbade him from seeing girls. He had to keep an eye on his "Mommy". "Well, not very good, but not bad." Unexpectedly, Charles didn't refuse. He took off his coat and sat down, "Can you close your eyes now." He had been restless since Bobby disappeared. He really needed to have a rest. "Yes, Mommy. Let's have a good night." Raising his little head, Bobby had a charming smile. Nancy looked at her watch. It was already two o'clock. She couldn't linger on the problem. She bit her lips and nodded without saying anything. "Great! I have daddy and Mommy now," Bobby exclaimed in excitement. He held Sophia's hand with one hand and Charles' with the other. To avoid embarrassment, Nancy turned off the light in a hurry. But she immediately regretted, because the atmosphere became more embarrassed in the dark than before. Bobby quickly fell asleep. The two adults were so excited that they even could not breathe. Obviously, Charles had overestimated his willpower. He thought he would fall asleep fast. Unexpectedly, he was not sleepy at all. Nancy's careful gasps made him more and more anxious. The night five years ago appeared in his mind again and again. The impulse was like a beast without any fetters, as if it was about to rush out the next second. Especially, Bobby talked in his dream, "Daddy, Mommy..." This little guy just wanted to make them a couple, didn't he. Nancy closed her eyes hard. "I think it's a good time to do something, isn't it." Charles tilted his head to look at Nancy in the darkness. Five years ago, he also saw a girl in the dark. They felt the same way. "No, I don't think so, sir." She was too nervous to make a complete sentence. A wicked smile broke across Charles's face, and he thought, 'This woman is cute.' He just joked, and she took it seriously. Nancy realized that she had made a mistake. She didn't dare to speak again and had to force herself to fall asleep soon. At that moment, she only had one wish, that is, to be quick to the dawn. She didn't know when she fell asleep. When she woke up, she smelled the aroma of food. She got out of bed hurriedly, only to see two men, a big one and a little one, were busy in the kitchen. "No, Daddy, this is salt." "Daddy, don't put too much, oh, too salty... Pooh, Pooh, Pooh... " "Daddy, you're an adult, but you can't even cook. Mommy is such a good woman, you can't get her. What were you thinking!" Charles was busy with the fried eggs, and Bobby gave a command calmly and casually. "You think I can't get a woman! Don't look down upon your father!" Charles burned his hands with the spilled oil. Hurriedly, he put his finger into his mouth. Hearing Charles's words, Bobby shook his head and said, "I must like the woman you are going to marry. You should know that." "Kid, who's going to marry a wife, you or me!" Charles growled. "You. But you can't marry the girl I don't like." "I like Nancy. I want her to be my mother, so you have to agree," said Bobby, firmly and confidently. …… Book title:Sweet Twins: Indulge in Daddy s Love Click the "Download" button to download the 【ReadNow】app and you can read more exciting novels.
Top 2 Ad Creative of ReadNow - My CEO Daddy -Novels and Fiction Stories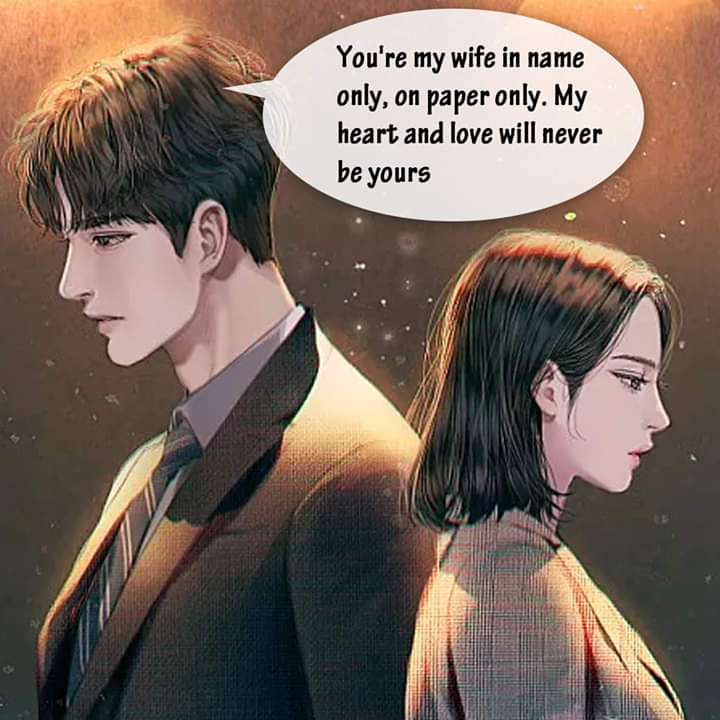 Headline :Her boyfriend cheated on her with her best friend...
Text :When she saw Jack's Aston Martin parked at the company gate, she reckoned it was going to be a rough day for her. Rose gracefully stepped out of the car, with her fabulous stilettos and a sweet smile on her face. When Jack got out of his car, he deliberately ignored Emily and pulled Rose close in front of everybody. "Jack, everyone's watching us. Stop it..." Rose said and gently brushed her hands over his manly chest. Jack wrapped his arms around her tiny waist and said with a smile, "You are so lovely." Emily glanced with a scornful look at the people watching them from not too far away, and walked straight through the company gate without looking back. Jack did it all purposely in front of Emily to send her a warning. Unfortunately, Emily did not give him the attention he wanted and casually walked by. All of a sudden Jack got disheartened and even a little sad. "All right, I'm leaving now." Jack pushed Rose away casually; he got in his car and then drove away. From that night until now, he did not feel an ounce of remorse for what he had done. Considering his social status, playing around with women was a trivial matter to him. What was the big deal anyway. Emily was the one he was to marry at last and nothing would change fact. This was the best love he had to offer her. What he did just then before Emily was for her own good. If she could not tolerate such instances, how would she be his gentle and kind wife. Hogan Company. Emily decided to suppress her traumatic experience and focus on her work, but one way or the other, there was always someone or something that would go against her wishes. "Hey, Rose! Did Mr. Jack dump Emily. Look at how depressed she looks!" "Yeah, you and Mr. Jack look good together!" "I knew it! How did Mr. Jack ever stand such a phony woman like her? Rose and Jack are more suited for each other..." Listening to the flatteries and compliments from her female colleagues boosted Rose's ego and greatly filled her vanity. She pretended to be displeased and insisted, "Stop! Emily and I are good friends. I don't want to hurt her..." "Are you done." Emily looked at her in disdain, "If you are done, please stop disgusting me." "How could you say that, Emily." Rose bit her underlip; she was unwilling to accept such words from Emily. The people around Rose are always fickle and devious. They resorted to provocation and said, "Oh, my! Check this woman's attitude! Rose, you don't have to talk to her in such polite manner! She deserves this!" "Please say no more." Rose shook her head, but smirked slightly, "You've misunderstood me, Emily. I was just trying to comfort you." She feigned sincerity, but her heart was full of pride. They'd been friends since they were in college, but in comparison, Emily seemed to be better than her at everything; even Emily's boyfriend had better features and family background than Rose's. Why. Rose, however, didn't believe that she was second to Emily. She tried every means to surpass Emily, including stealing her boyfriend. Finally, she had managed to break them up and it was proof that Emily had lost to her in love. Her superiority complex was soaring off the charts. Emily clenched her fists, glared at her pretentious face coldly and said, "So, it must feel good to be Jack's mistress." "No, that was not my intention. It was Jack who..." With a hint of pretentious helplessness and kindness in her tone, Rose walked close to Emily all of a sudden, and gently asked, "How can you blame me, if you can't even keep your boyfriend in check. He'd never ever touch you. Instead, he'd rather choose me or any other woman. Also, you couldn't imagine how much he enjoyed it..." Rose wore a dress that specifically highlighted her shoulders, just to show off the marks Jack had left. Emily was nauseated by the sight of Rose's shoulders; with a hint of disgust in her eyes, she said to her, "Sorry, I was wrong. You're not a mistress, you're just one of Jack's cheap women." As to the affair, she wasn't bothered by Rose anymore because it was a well-known fact that Jack was a womanizer. The fact that Rose didn't mind sharing a bed with a man like Jack, came as a surprise to Emily. In her personal opinion, a man who had multiple love affairs with other women was just like a toothbrush that had been used many times by various people. And similarly, Jack too was such a man, or, more exactly, such a toothbrush. She really couldn't understand how Rose could gladly use that toothbrush to brush her teeth, without any complains. Her words immediately embarrassed Rose, but she had to keep herself from going berserk because she had to play nice and sweet in front of the people around her. She simply said, "You talk a lot of nonsense..." "You know it's truth. After all I'm better than those who don't know how to live and function without a man. Oh, and thank you for recycling the junk I don't want." Soon, the onlookers felt the awkwardness in the room intensified; they made excuses to leave, and dispersed shortly after. "Ah! Mr. Hua has asked me to take these files to his office urgently, so sorry I can't chat right now." Emily was just leaving after organizing the files on the desk. Seeing Rose distraught, made her feel a little better. Rose was so mad at Emily that she had planned to embarrass her before she left. She reached out to grab Emily's hand, but unfortunately, Emily moved too soon; instead of catching Emily, she accidentally caught the files Emily was holding. Paper after paper, they fell everywhere at once. "Are you nuts." Instead of arguing with her, Emily hurried and got down to pick up the files from the floor. Rose wasn't finished with Emily; when she looked down at Emily, something else had caught her immediate attention. Rose couldn't believe her eyes, as she attentively glared at the marks on Emily's neck. Despite Emily's high-necked top, she was still able to see them. Rose was quick to determine that it couldn't have been Jack because he was with her yesterday and the day before that. Then who. Rose secretly took a photo of Emily's neck before she could notice and sent it to Jack. She was giddily waiting to see Jack's reaction to the photo. She knew once Jack found out that Emily had been with someone else, he would certainly go stark raving mad instead of swallowing the humiliation, therefore further ensuring the permanence of Jack and Emily's separation. Emily didn't notice what Rose was scheming. She came back to her desk after picking up the files and sending them to Mr. Hua. She was lost in her thoughts, imagining how things would be if it all turned out to be false; how nice it would be if Jack hadn't betrayed her; if Rose hadn't come on to her boyfriend and if she hadn't been with... Jacob.... But, she knew that the reality was far from her imaginations. She backed the wrong horses when she chose to be together with Jack and made friends with Rose. The affair with Jacob was also a byproduct of her own wrongdoings. After getting off work, Emily was just about to leave the office, when she saw Jack's car parked at the gate of the company. She tried to pretend not seeing Jack and walked past his car, but Jack got out of his car and walked straight towards her. Emily wasn't aware that Jack was angry at her because of the photo Rose had sent to him. Initially, he had intended to give Emily the cold shoulder for a few days until she'd come to her senses and back into his arms. But much to his surprise and disappointment, Emily had an affair with another man on the same night she had found out about his affair with Rose. "Stop! Emily Bai!" Jack grabbed Emily by the arms, with an angry look on his face. "Let go of me!" Emily struggled but refused to look at his face. The mere thought of what had happened in the police station, dissolved whatever feelings she had for him. "Are you insane," She asked impatiently. Emily always waited for her colleagues to leave the company first, before she would leave, and so there was nobody around to help her. "You are a fast learner, Emily! Tell me where you were yesterday and the night before !" His words caught Emily by surprise, as she tried to hide the truth from him, "Why should I answer to you, Jack. We were already broke up the night before yesterday!" "I told you I didn't agree to breaking up with you!" "For us, it was over the moment when you stayed with Rose!" "That's impossible!" Jack growled when reaching out to pull Emily's collar. Sure enough, he saw the ambiguous marks on her skin. In his mind, they were enough to prove her love affair with another man. Jack screamed angrily at her, "Emily Bai! Who is he." "It's none of your business!" Emily bit her lip, with an inkling of bitterness in her heart, as she dared not to speak out the name of that man. Although she had no intentions of getting back with Jack, she still struggled to gather the courage to tell him the truth. Realizing that Emily was hiding something from him, Jack struggled to breath; it felt like his heart was being pounded with a heavy hammer. He couldn't believe that the woman he had loved for years would betray him like that. He stared at Emily furiously, gripping her hand tightly and almost crushing her bones! "Tell me!" "Let go of me!" At the thought of what Jack and Rose had done this morning, Emily felt displeased, and so not to be outdone, she just answered, "You don't deserve to know his name!" "I am going to make you and that man regret this, Emily!" "My only regret is knowing someone like you! Why! Why is it okay for you to mess around, but I can't! I'm learning from you!" "Are men and women the same!" "Yes, they are the same to me! I really regret not cheating on you before breaking up with you!" She was grateful that Jack was not her first man, otherwise she wouldn't stop feeling sorry for herself. Jack's blood boiled with immense fury. The anger in his eyes burned so furiously, it seemed that the flames would almost spread out of his eyes to burn the woman in front of him. Frightened by his rage, Emily tried to run away, but Jack caught her and dragged her into his car. "Let me go!" Suddenly, Emily started to have a bad feeling. She struggled to move as Jack pressed her down. Jack completely lost his senses and tore at her clothes like a savage beast! Emily never imagined that Jack could be so angry, violent and irrational at the same time; she began to grow fearful of him and struggled out of desperation, "Get off! Don't touch me!" "Why can't I touch you? Emily, you're tainted and filthy damaged goods right now. You should be grateful that I'm still willing to be with you!" Jack screamed at her fiercely; with eyes piercing with anger, he glared at her as if he would skin her alive. "Beep—" out of the blue, Jack was interrupted by the shrill sound of a car horn blaring from behind his car. Jack and Emily were both caught by surprise. Taking advantage of the moment, Emily caught Jack off guard and raised her foot to kick him as hard as she could. "Ah..." whimpered Jack, as his eyes squeezed shut in excruciating pain; the wind knocked out of his sails. Emily shoved him aside; swiftly gathered her clothes and got out of the car in a panic-stricken manner. She ran as fast as she could, paying no attention to her surroundings, as if she were being chased by the Devil. Jack watched her slowly disappear into the distance, unable to go after her as he helplessly writhed in pain. With the last of his strength and spirit he managed to muster up one last desperate cry in anger, "Emily..." Jack couldn't accept letting go of Emily so easily. He couldn't stomach the fact that he was betrayed by his beloved girlfriend. Dark clouds of vengeance filled his heart as he promised himself to make Emily and her new lover pay for what they had done to him! When Jack finally managed to catch his breath, he remembered the blaring car horn that had abruptly interrupted his evening with Emily. He got out of the car to look for the source of all his immediate frustrations. He immediately froze in his path when he realized that Maybach, parked not too far away, looked familiar. Not only did he know who the owner of the car was, he was also quite daunted by the person. As if to prove Jack's point, the man got out of the Maybach and walked towards Jack with a stony expression on his face and a stare that could freeze the ocean. Jack ran his hands through his hair, fixed his clothes and stood up straight as he looked at the man walking towards him. Yes, it was Jacob Gu, the adopted son of his grandfather and therefore, his nominal uncle. Jacob was just three years older than he was. Although Jacob was still young, he had served already as the CEO of their family business. Jack had heard of his uncle's aggressive reputation; he had a touch of reverence and admiration in his heart for his uncle. He wasn't sure whether Jacob had caught him in the act just now, and yet somehow he still felt apprehensive as if he were guilty of doing something bad, "Uncle Jacob, what are you..." Jack's words were unexpectedly interrupted as Jacob came in straight and punched him hard across the face, in response. ...... Book title:The Spoiled Girl Click the "Download" button to download the 【ReadNow】app and read more exciting novels.
Top 3 Ad Creative of ReadNow - My CEO Daddy -Novels and Fiction Stories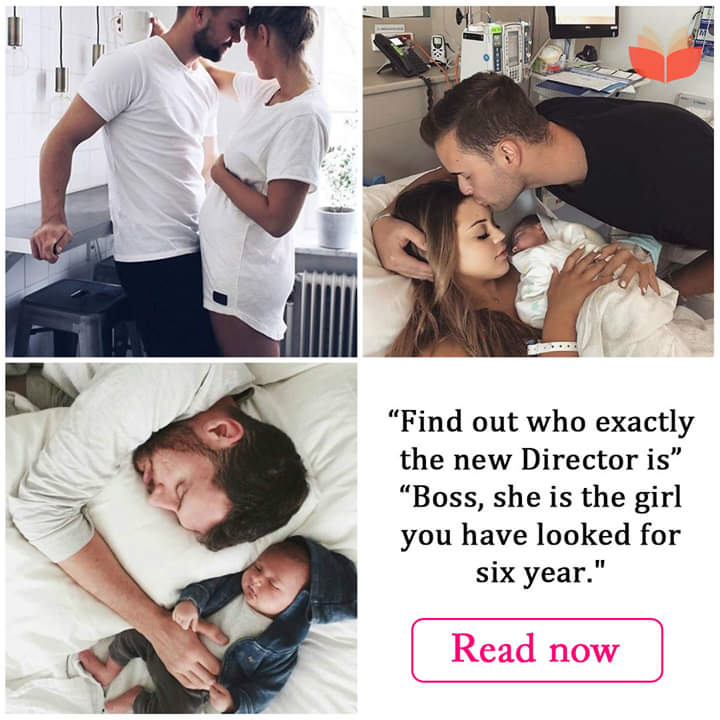 Headline :Who is the genius baby's father……
Text :After being framed by her boyfriend and best friend, Nicole ended up spending the night with a mysterious stranger. When she woke up the next morning, she couldn't help but feel bad about what she did. All of her guilt, however, was washed away when she saw the face of the man next to her. "He's... beautiful," she whispered, awed by what she was seeing. Her guilt quickly turned into shame, and it drove her to leave the man a bit of money before she left. Kerr was astounded. 'Did that woman try to pay me?' he thought, offended. "Ask the hotel manager for the surveillance video," he commanded his assistant authoritatively, his eyebrows furrowed. He had a determined expression on his face. "I want to find out who was in my room last night." 'And when I find that woman, I'm going to teach her a lesson!' Where will their story go? Find out on My CEO Daddy here on Readnow! Chapter 1 A Handsome Stranger Ring... ring! Nicole Ning's eyes fluttered open, awakening from the alarm on her phone that rang every morning. Rubbing her eyes, she tried to sit up and turn off the alarm, but she suddenly felt that there was something wrong... 'W...why am I...? And, what... Who's this man beside me?!' Nicole's hand went to her mouth as she tried to suppress her scream. Rubbing her temples, she tried to recall the series of events that happened to her yesterday. 'Okay... I remember Gregory telling me that he had a surprise for me, and told me to wait for him at the hotel. Then Fiona poured me a glass of water.... and I drank that... Then... that's when I started to get dizzy and was taken to this room!' Nicole's eyes widened in shock. She had long suspected that there was something going on between her boyfriend and her best friend -- Gregory Song and Fiona Zhao. Even so, she never thought that they would plot against her like this! Nicole got out of bed and dressed quickly, intent on finding Gregory and Fiona. Just when she was about to leave, she remembered the sleeping man. For Nicole, he was fairly innocent. 'He's quite good-looking!' Nicole thought to herself as she looked at his sharp features. 'Well... since he's so handsome, I guess I'm not totally at loss here, ' Nicole shrugged. Then, she took out some money from her bag and put it by the bed. Afterwards, she quietly left. With no time to waste, Nicole got on a taxi and headed straight to Gregory's home. During the car ride, she imagined countless possibilities of what awaited her there. But when she finally got there, it was still a great blow for her. "Nicole, let me just be straight with you. Since you've seen it, there's no pointing in hiding. Gregory and I have already--" Nicole sneered, looking away from her as if the sight of Fiona hurt her eyes. "Have you no respect for yourself?" "You...!" Fiona was ashamed and angry, so she couldn't speak for a while. Nicole glanced back at her, her eyes narrowed and a delicate brow was raised. "So this is what you want, Gregory? Is Fiona your type?" She looked at the livid Gregory with a mocking smile on her face. "Fiona, I know I used to be your best friend and all... but it looks like that time has passed!" Nicole said with a sarcastic cheerfulness. "You see, I was just afraid to say this to you because it might hurt your feelings, but ever since we were kids, the clothes you wore were my old clothes and the things you used were my old stuff. Even up to our adulthood! Isn't that funny?" Nicole let out an ironic laugh. "Now, it looks like you're getting second-handed men as well from me! You're really an expert on picking up things that I don't want anymore!" These words obviously caused pain for Fiona. Her father used to be the driver for the Ning family. Because of this, she felt very self-conscious and felt inferior all the time. Gregory obviously wasn't happy to be described as "trash". He pointed accusingly at Nicole and shouted at her, "That's what I hate about you the most, Nicole! You're so full of yourself! Do you still think you are the noble lady of the Ning family? Don't forget that your father died and your family went bankrupt! Now, you are just a poor and helpless woman. It's so ironic that a person like you would speak so lowly of Fiona and me. Why don't you tell me what you did last night?" It turned out that they planned the whole thing. 'I remember Gregory told me that he lost a big sum of money in Macau some time ago. He didn't want his family to find out. Did he sell me out to pay his debt? But Fiona had unknowingly put me in the wrong room!' The thought sent a chill down Nicole's spine. She looked at the man and woman in front of her and gave a sarcastic smile. "I'll tell you all about it! The man in the hotel last night is so handsome! Much more than you are actually. It was such a great experience for me!" Knowing that Gregory was a very conceited man, Nicole guessed that he would be provoked by her words. As expected, Gregory's face turned red and he glared at her, gnashing his teeth in anger. "I'm sure you two enjoy your pathetic attempt in having some decent sleep," Nicole rebutted. With a scoff, she turned around and walked away, her heels clicking crispy against the floor like an arrogant queen. Chapter 2 Come Back Home Nicole stopped midway, and turned around slowly. "I've received the notice from the Manhattan University. I got into Business Management. I was thinking about how I to break the news to you, but now you've made it so much easier! And, before I leave, I have one other thing to tell you..." Nicole paused, amused at how Fiona looked so jealous at that moment. "I stayed in Room 1101 last night." Meanwhile, in Room 1101, Kerr was sitting on the bedside and looked at the money in front of him with a sullen face. He even counted the money twice. It was 2462. 'Did that woman shell out all the money she had on me?' Kerr thought incredulously. He had lived for more than 20 years, but he had never seen such a woman who was so audacious. She left money and ran away! Anger rose in his heart. With a cold face, he called his assistant. "Ask the hotel manager to get the surveillance video. I want to find someone who was in my room last night." The assistant's obsequious voice on the other end of the phone rambled on as Kerr's eyes narrowed at something small glinting on one of the pillows. It was a small studded earring. A foreboding look flashed in his eyes. 'When I find that unscrupulous woman, I'm going to teach her a lesson!' At an airport several years later... A flight delayed more than half an hour because of the weather. The people in the hall were starting to get somewhat impatient. There was a man in a light gray shirt, however, who looked especially calm. He wore gold rimmed glasses, and looked gentle and handsome, attracting most people's attention. 'Is that Baron Fang?' Several girls around had recognized that this handsome gentleman was the heir of the Fang Group, which ranked second in A city. In all of the city, the Fang family was only considered inferior against the Gu family. But even so, it didn't really matter since they were still incredibly rich. "Aaah! He's so handsome!" a girl squealed in a hushed voice. It was no doubt that Baron Fang was much more amiable than the ice man, Kerr Gu! It wasn't every day that anyone could just meet Baron. A woman strode over to him to seize this opportunity. The woman hesitated for a while. She was beautiful, and was wearing a gorgeous Valentino dress. Gathering up her courage, she smiled at Baron and cautiously introduced herself. "Hello there, Mr. Baron. I was wondering if you would do me the honor of having a cup of coffee with me." "Well, I'm lucky to receive such a beautiful lady's invitation," Baron said as he smiled mildly. "But I'm sorry. The person I'm waiting for has already come." When they looked in the direction he pointed, a beautiful girl in her mid-twenties was walking up to him. She had long hair hanging over her shoulders, and had no makeup on her face. Even her clothes were clean and simple -- a simple white shirt and faded, blue jeans. Despite her simplicity, she stood out in the crowd. It was none other than Nicole. Strangely enough, she only carried her bag on one hand... Beside her, a cute and innocent boy tottered after her, dragging a small suitcase. As soon as Nicole came out, she noticed that that young woman was looking at her enviously and hatefully. 'That guy is a dead man for using me as his shield again!' She was angry at Baron, but she still pretended to be a sweet wife and good mother and smiled sweetly. She quickly walked forward, held Baron's hand and called him in a soft voice. "Honey, have you been waiting for a long time?" Baron put his arms around her naturally and called her "honey", of course. The little boy beside him also put his arms around Baron's legs and called him in a sweet voice. "Dad, Jay missed you so much! Why are you waiting for us here? Your body smells so stinky!" The girl around him coughed awkwardly and fled away in dejection. With a broad smile, Baron asked Jay to sit on the suitcase, dragging it with one hand and holding Nicole with the other. As soon as they got on the car, Nicole pinched hard on his cheek. "This will be the last time you can use me as a shield from your fan club!" "Come on, Nicole! Let's be like good old friends like before in Manhattan. Besides, who else can help me aside from you?" He looked at the suitcase behind Jay with a raised eyebrow. "Really? You and your son haven't come back for six years and that's all you brought with you?" "Mom said that we can just buy the things we need here. I think this is the most efficient way," Jay said. "Yes. We can save too much energy and space by getting rid of something unnecessary. That's what efficiency is." Nicole agreed with her son. But Baron didn't look too pleased. "Hey, Jay is only six years old. Even if he is a genius, you don't have to teach him in such a cold way!" Baron then reached out to tickle Jay's leg. The little boy shook his two short legs and shook away Baron's hand in disgust, looking at him coldly. "This is a safe zone and there are no other women to come and bother you. I don't have to pretend to be your son, Uncle Fang." "Jeez, Nicole Ning! What kind of boy are you raising here?" With a smug smile, Nicole shrugged and looked out the window at the familiar scenery. She was barely 18 years old when she left for Manhattan seven years ago. Living alone, Nicole was in low spirits. And then, her whole life took a turn. Because of one crazy night she had seven years ago, Jay was brought into her life. Luckily, she was good friends with Baron and he did help her a lot then. Sometimes, she wondered how that man was doing today... Although she couldn't remember clearly what he looked like, she was sure that he was a handsome man. If he knew that a stranger had his son, he would be shocked! Before coming back home, Nicole worried about Jay. Jay was smart and mature for his age, and he had long accepted the reality that he didn't really have a father. Even still, it was uneasy for a child without the love of having a father around. 'There's nothing to worry about if I can find that man and he accepts Jay as his son. But if I can't find him, or he's already married to someone, what should I do?' When she thought about this, she frowned with worry. Jay had already seen through her, so he patted her shoulder with comfort. "Don't be upset, Mother. I know it's good to have a father. But either way, it doesn't matter that much if I don't have one!" Chapter 3 The Reunion After Seven Years During the car ride, Baron laughed and joke constantly, which made Nicole feel more at ease. The company she was going to work at here had found her a place to stay. Baron came over to the airport to pick Nicole and Jay up. On top of that, he even accompanied them to the supermarket so that they could buy some necessities. Afterwards, Baron gave Nicole a meaningful look. "You know what? I remember telling you that as long as I was in the Fang Group, I could easily get you a job. I don't understand why you'd go to the Gu Group. Don't you know what a terrible person Kerr Gu is?" he remarked, half serious and half teasing. "Come on! If I did that, you'd constantly use me as your fake girlfriend," Nicole teased with a smile as she pushed the shopping cart along the aisles. "Besides, isn't it time that you found yourself a girlfriend? Filling in those shoes is getting a bit tedious for me already," she added. 'Well, if you're getting tired, maybe you'd like to act as my real girlfriend instead...' Baron thought in his heart. There was not enough courage inside of him to tell Nicole how he truly felt. He hated himself for his cowardice. With a bitter smile, he quickly caught up with Nicole. After getting to their new home, Nicole and Jay felt tired, and so they went straight to bed. The next morning, she contacted the headmaster of Jay's new school to let them know that they had arrived. With a pleased tone, the headmaster said that one of their best teachers would drop by her house to come pick Jay up. When they found out that such a talented child was going to enroll at their school, they laughed so happily. Nicole was a little worried about how her son was going to do in a new place, but he was so mature for his age! He was even helping Nicole do a little tidying up. "Mom, you'd better worry about yourself rather than me. Today is your first day to work. You should do your job well. I don't want to starve to death!" "You naughty boy!" Nicole laughed as she stared down at the little boy. When Jay got picked up for school, Nicole took a taxi to the Gu Group. Upon arriving, Nicole couldn't help but think that the infamous president of this company had good taste. The whole floor was made out of glass, making it look so simple yet elegant. There was only one problem... 'How am I going to walk on this!?' Nicole looked at her 8 cm high heels helplessly. She secretly admired those women in front of her who were walking over the floor as fast as flying. She gritted her teeth and took a determined step forward. Just as she made her first step, she slipped on the slick floor. 'Seriously? This really had to happen to me on my first day of work!?' There was no helping it now. Nicole tightly closed her eyes and braced for the fall. But the next second, a pair of powerful arms held onto her. Peering open her eyes slightly, Nicole felt that the man looked slightly familiar... As soon as she raised her head, she saw his deep and cold face. It was like he was perfect sculpture carved by an adept craftsman. As she tried to think about where she saw this man before, the man carefully released her. He saw the way she was staring at his face, and raised an eyebrow at her. "Have you done staring?" 'What am I doing!' Nicole fumbled. Standing straight up, she straightened out her clothes and put on an elegant smile. "Thank you, sir." 'Huh... This woman was able to compose herself so quickly.' Squinting his eyes, he had a feeling that he had seen this woman before. With a frown, he turned around to his assistant. "Who is she?" he asked in a low voice. "Mr. Gu, this is Miss Nicole. She just graduated from Manhattan University last month. She is the director hired from abroad." The assistant's words obviously surprised both of them. Kerr just raised his eyebrows slightly, and Nicole almost opened her mouth in shock. No way. It was her first day at work and she got embarrassed like this in front of the legendary Kerr Gu! Thinking of what her son said to her, she was so sad that she almost cried out. 'Jay, it seemed that your mother could not keep her job for more than a minute!' As expected, Kerr looked at her up and down with a mocking expression. "The director?" he scoffed indifferently. There was a trace of disdain in the man's words. Nicole gritted her teeth. "I can prove to you I'm worthy of the job, Mr. Gu. Everyone has two sides. I acknowledge that my clumsiness must have left a bad first impression on you. But I believe you are a sensible enough person who can distinguish talent when he sees one. I don't think the way I entered this building on my first day says a lot about my work ethics." This woman, was actually quite eloquent! Kerr shrugged. "I hope you can live up to your words, Miss Nicole." After leaving these words, Kerr strode into the company without looking back. Nicole was surprised. With another careful step, Nicole was able to walk smoothly on the floor and headed inside with confidence. She didn't know why, but the moment she saw Kerr, her heart started to beat faster. There was a strange, nostalgic feeling inside of her. But, since she was the director, she had a lot of work to do and was occupied by all kinds of reports and contracts. There wasn't any time to think about anything else for the moment. Although Nicole was a person with a big personality, she had a way of getting things done unequivocally. In a single morning, she had a clear understanding of all the business of the Market Department she was in charge of. She held a meeting with all the staff, and left a deep impression on them. Very soon, the whole Gu Group knew all about the beautiful and tenacious Market Department's director. In this way, Nicole had gained respect and a firm foothold in the Gu Group. She was so lucky that she met a big cooperation plan, not long after she took office. She was decisive in business and successfully won a good deal in her first month, which made everyone in the company admire her. Even Kerr was impressed. For the first time ever, Kerr booked a hotel to hold a company party in her honor. Amidst all the extravagance and success and words of praise, Nicole felt a bit depressed. Long time ago, when her father was still alive, their company was prosperous. At that time, as the eldest daughter of the Ning family, Nicole often engaged with a lot of people during social events with a smile, much like what she was doing now. But instead of having her father beside her, there was Kerr. After dinner, the band in the hotel played the music, and the company's senior executives were dancing in the dance floor. Seeing this, Nicole rubbed her sore temples and sighed. Everyone was so excited for this party. Nicole had to keep her vigorous, especially since this party was held in her honor. Aside from her, Kerr couldn't maintain a high level of energy. She secretly glanced at Kerr who stood beside her with a gloomy face. With a deep breath, she took the initiative and held out her hand. "Would you like to dance?" Chapter 4 Don't Let Him Know "Since you have to deal with them, how about you dance with me?" Kerr stared at her with his dark eyes for a few seconds. Then, he took her hand and led her to the middle of the dance floor. They danced, and a strange feeling arose in Nicole's heart. Suppressing it, she skillfully and elegantly matched Kerr step for step. Who knew...if she made Kerr lose face during such an occasion, he might even kill her! After several months of spending time with him, Nicole knew him to some extent. Although he was handsome and rich, he was a horrible man. He had a lot of power and influence over both the government and the criminal gangs. All in all, he was a lot more intimidating than he looked. After all, a man with no emotions like him was destined to be ruthless. How could he not strike fear into the heart of anyone who was unfortunate enough to meet him? Nevertheless, Nicole quickly calmed herself down. 'His dark side had nothing to do with me,' she thought optimistically. After all, he was just her boss. As long as she did a good job, she didn't need to be afraid of him. "What are you thinking about?" Kerr's deep voice suddenly penetrated the air, frightening Nicole. She looked up at him and saw him staring at her with an air of indifference. She rolled her eyes on the inside but smiled on the outside. "I'm just thinking about everything. It's just a small business, and you treat me so well. I'm really grateful." When she spoke, her voice was low and gentle. However, his voice was still as cold as before when he replied, "It's just a clear distinction between reward and punishment." Soon, the song came to an end. Just as Nicole was about to offer a casual response, Kerr took out his mobile phone, frowned at the screen, and quickly walked out. Seeing him leave so abruptly, Nicole shrugged and breathed a sigh of relief. Every day, she felt like she was being tortured with a cold-blooded devil like Kerr. It was already nine o'clock in the evening, but the event was still in full swing and it didn't seem like people would start leaving any time soon. Worried about Jay, Nicole sneaked out and made a call to Baron. "Relax! Jay's mind works so fast. Now, he is reading the books in my study!" Hearing Baron's words, Nicole couldn't help laughing with pride. "When it's half-past nine, remember to give him a glass of hot milk and let him sleep," she said gently. "Yes, I know. This is not the first time that I have taken him with me!" Baron's voice sounded soft on the phone. Then, he continued, "It's already late. How about I pick you up, and drop you and Jay home?" Nicole immediately refused his offer without hesitation and hung up. No matter how close she was to her friend, she couldn't make him go to such trouble for her. While speaking on the phone, she had wandered over to the fountain and sat next to it. Now, a cold breeze blew past, making her shiver. She decided to go back to the warm hall as soon as possible. Just then, she heard Kerr's voice. "The baby?" He chuckled, but his laugh sounded frightening. "Do you think you can threaten me with just a child?" he asked the person on the phone. Nicole turned to the direction of his voice and saw him standing under a phoenix tree. She couldn't make out the details of his face in the dark, but the disdain in his voice was clear. 'For heaven's sake, he got a woman pregnant but doesn't want to take responsibility for it. What an awful man,' Nicole thought to herself in a mixture of anger and disgust. As if to live up to the title of "awful," Kerr continued, "So, don't ever dream of getting anything else from me. My assistant will send you ten million dollars in five minutes. You know what to do with the rest. And, I'm warning you, don't try to play tricks. I can't guarantee what the consequences will be." Even with the night breeze, his voice rang loud and clear. "Have an abortion," he finally said. 'Just as I thought, this man is a heartbreaker!' Nicole grumbled to herself. At that moment, Kerr hung up the phone and walked over to her. In the darkness, she could only see his tall figure approaching her. Her heart began to beat faster, and something seemed to flash through her mind. The next second, Kerr was in front of her, looking at her with a frown on his face. "Why are you here?" "It's so hot inside. I came out to get some fresh air," Nicole lied without batting an eye. Kerr glanced at his watch, obviously not caring about whether she had overheard his conversation. "It's too late. Let me take you home," he said. Nicole nodded hastily. As long as she could go back as soon as possible, she was willing to travel in the same car as Kerr. "Please drive me to Riverside Garden, Mr. Gu." "Riverside Garden?" Kerr vaguely remembered that the house the company had prepared for her was not there. Noticing his confusion, Nicole said casually, "Since I had to come tonight, I let my son stay at my friend's house. I have to pick him up." Kerr nodded. For some reason, he felt a slight sense of loss in his heart. 'She's married? What about her husband?' he thought. The two of them got into the car silently. As soon as he was seated, Kerr asked the driver to turn off the lights. Then, he leaned against the seat and closed his eyes to rest. Beside him, Nicole felt like she was on pins and needles. The more she thought about Kerr, the stranger she felt. His figure and his demeanor were exactly the same as the man from seven years ago! She remembered that there had been a very small black mole on that man's earlobe. Swallowing nervously, she opened the car window and fixed her eyes on the flashing lights outside. Then, she took a deep breath and turned to Kerr. He looked even more handsome with his eyes closed. His features were relaxed, and yet somehow cold. And...there was a small black mole on his earlobe. Nicole froze in shock. She had never expected that Kerr would be the man from seven years ago! She finally knew where the inexplicable familiarity and uneasiness she had felt had come from. Until now, she hadn't been able to remember the man's face, but now, as she stared at Kerr, she was sure that it was him. Then...that meant that Jay's father was none other than Kerr! If Nicole had ever dreamed of finding the man from seven years ago so that Jay could enjoy a father's love, then the idea had completely vanished from her mind at this moment. Chapter 5 With Her There was no way Nicole could forget about how cold and ruthless Kerr was when he talked over the phone just now. Based on his words, she could tell that this was a woman who was also with Kerr for some time. He could have even forced that girl to have an abortion. But Nicole was nothing more than just a meaningless one night stand. The last thing she wanted was for Jay to find out that his father was a cold-blooded man. Other than that, she couldn't imagine what Kerr would do if he found out what her and Jay's true identities were. At that very moment, there was only one thought in her mind. There was no way she could let him find out about them! The car ride dragged on in silence until they finally stopped outside the Riverside Garden. Just as Nicole was about to get out of the car without a word, Kerr suddenly opened his eyes and spoke softly, "You may go ahead and pick up your son. The car will be here waiting for you." After getting over her initial shock at his words, Nicole smiled quietly. "Thank you, Mr. Gu, but my home isn't very far from here, and my son isn't very comfortable with strangers. Besides, I would hate to bother you." Since she had already declined, Kerr no longer insisted. He did, however, ask her a question. "Why don't you let your husband take care of the kid since you are already so busy?" She quietly clenched her fists. "I don't have a husband." As it turned out, she was actually a single, unmarried mother. A spark of joy appeared on Kerr's face as Nicole got out of the car and walked into the Riverside Garden. Then, after he asked the driver to take him to his apartment, his assistant called all of a sudden. "Mr. Gu, the money has been transferred. You were right. That woman's baby is not yours at all. She really thought that she could make a fortune with this child, huh. She did not expect that you would frighten her, so she spilled everything." The corners of his mouth curled up to a sneer. "Forget it. You have more important things to do." There was a pause on the other end of the line as the assistant felt a tinge of guilt. "I truly am sorry, Mr. Gu. That night, seven years ago, the circuit of the hotel you visited was cut short, so we failed to take the video. We still haven't found the woman you told us about, so..." "So you waited for seven years?" There was a hint of aggressiveness in his tone. "I have told you before that it doesn't matter if we don't find her at once. But you have worked for me for many, many years, and you should know by now that I am not a patient person." The assistant on the other end of the line took a deep breath and was about to say something, but before he could utter a single word, Kerr hung up the phone. He lazily leaned his body against the leather seat. His eyes were dark. Kerr closed his eyes, and he could still feel the gaze Nicole had set upon him. When she was about to leave, she concealed her true feelings very well, but the faint shiver in her voice betrayed her. What was that woman so afraid of? Meanwhile, in Baron's home in the Riverside Garden, Nicole was sitting on the sofa with a pale face and trembling hands. When she saw the worried and concerned look etched on Baron's face, she took a deep breath and spoke in a hoarse voice. "Baron, please do me a favor." Now, Baron was the only person she could rely on. As he looked back at the ghastly pale Nicole, his expression grew even more nervous. "What is it?" Nicole glanced at her son, Jay, and tried her best to calm herself down. "Please help me destroy my past. No one can find out about who I was. I don't want Jay's father to come and take him away from me." She wasn't sure about whether or not she should tell Baron that Kerr was actually Jay's father. She knew very little about just how powerful of a person Kerr really was, but she had a rough guess. And since she didn't want to bring any trouble to Baron in the future, she decided that the less he knew about it, the better. "I know what to do. Don't worry." He knew just how much Nicole cared about Jay, and that's why he chose not to tell her his true feelings for her. After all, even though he was okay with the fact that Nicole brought up a six-year-old child on her own, his family would never accept Jay. When Nicole walked out of the Riverside Garden with Jay in her arms, she didn't notice that the black Porsche had returned. It was parked a short distance away from her, hidden in the darkness. Kerr's sharp black eyes were still bright even in the dark. This time, it was Kerr who called his assistant on the phone. "I'd like you to investigate the newly hired Nicole Ning." Before the assistant could even answer, Kerr hung up the phone. The next day, as Kerr sat in his office and looked through the information that his assistant Jared had collected for him, his calm face turned gloomy all of a sudden. The document Jared had brought him was almost a carbon copy of what Nicole had submitted to the personnel department of the Gu Group. Basically, the only thing it said was how she had almost nothing before she went to school in Manhattan--not even the father of her child. "Is this really all you're giving me?" Hearing the coldness in Kerr's voice, Jared hesitantly bowed his head, not daring to look into Kerr's eyes. "Mr. Gu, these were the only information I could find when I investigated Nicole. Strangely, Nicole was part of the Ning family, but not long after the Ning family was brought down, she was already in Manhattan. There was nothing I could find about her child. Maybe she gave birth in secret, and that is why we can't find anything." Jared had been working for Kerr for quite a long time, so he had a good grasp of what kind of person Kerr was. Admittedly, it was strange for him to see Kerr being so interested in a woman. Kerr waved his hand dismissively and decided not to probe even further. However, the deep impression that Nicole had left on him remained. "If I remember correctly, there is a business dinner tonight." "Yes, it is with the president of the Chu Group, the young master of the Song Group, and some of the staff working on this project." As Kerr's assistant, he was perfectly capable of anything as long as it wasn't about investigating what happened seven years ago. "Director Ning is also involved in this project. Am I right?" Kerr's gaze fell upon one of the photos on Nicole's file and he fell deep into thought. Jared immediately reacted after getting over his shock. He nodded at him and said, "Yes, Mr. Gu. Don't worry about it." With that, he took the folder containing the project they had with the Chu Group, walked towards Nicole's office, and knocked on the door gently. Knock, knock, knock. "Come in, please." Nicole's eyes remained fixed on the computer screen. She didn't bother to look up to see who entered the door. "Director Ning, this is the cooperation plan regarding the Gu Group and the Chu Group project that is about to start. Mr. Gu has decided to put you in charge of this project." He placed the documents on the desk in front of her. ....................................... Book title:《My CEO Daddy》 Click the "Download" button to download the 【ReadNow】app and read more exciting novels.
Basic Info of Top 3 Ad Creative
| | | | |
| --- | --- | --- | --- |
| | 1st | 2nd | 3rd |
| Duration | 32 | 1 | 46 |
| Popularity | 831 | 646 | 626 |
| Dimensions | 720 x 720 | 720 x 720 | 720 x 720 |
| Creative Type | Image | Image | Image |
| Network | Facebook | Facebook | Facebook |
| Related Ads | 1 | 1 | 2 |
| Countries | Tunisia,Iraq,Algeria,Indonesia | Bosnia Hercegovina | Palestine,Philippines,Kuwait |
| Language | English | English | English |
Through the above analysis, we can see that the most effective channel for ReadNow - My CEO Daddy -Novels and Fiction Stories in recent advertising is Facebook, and the main creative type is Image.
In conclusion: The above is a free ReadNow - My CEO Daddy -Novels and Fiction Stories's competitive intelligence analysis report. To do a good job of advertising, long-term accumulation is required. we need to constantly check the latest trends and competitive intelligence data. With the use of competitive intelligence tools like SocialPeta, Guangdada(Chinese version of SocialPeta), we can improve our ROI, and make competitor's fans ours. I hope that this ad creative analysis report will allow you to gain more.
If you want to check the relevant intelligence analysis of other apps similar to ReadNow - My CEO Daddy -Novels and Fiction Stories, you can click the app name below to view related reports, or you can find more info in ASOTools.