Rnovel Competitive Intelligence|Ad Analysis by SocialPeta
Competitive intelligence is the first step in our marketing intelligence work and one of the most important parts. Only when we understand the details of our competitors can we formulate a correct and effective marketing strategy.
In this report, SocialPeta analyzes the Rnovel's ad analysis from multiple aspects and helps you see the competitive intelligence of top grossing apps Rnovel.
Now, I'll tell you how to gain a competitive advantage by SocialPeta.
1. Basic Information of Rnovel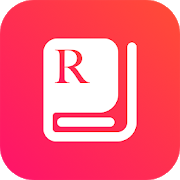 Network : Facebook,Audience Network,Instagram
Total creative ads during the time period : 24
2. Rnovel's Competitive Intelligence
what is competitive intelligence? Competitive intelligence is the most important part of our marketing. Only when we fully understand the overall situation of our competitors and the market can we make accurate judgments.
Before advertising, we usually use various tools, such as SocialPeta, to check the details of competitors' ads. In this report, we will analyze the recent advertising performance of advertiser Rnovel in detail to understand its advertising strategy.
Trend of Category
There are many types of creatives. We mainly analyze the trend of the ad creative category of Rnovel in the recent period. As of 2020-09-01, among the Rnovel's ad creative, the Html category's proportion is 0.0%, Video category's proportion is 0.0%, Playable Ads category's proportion is 0.0%, Image category's proportion is 100.0%, Carousel category's proportion is 0.0%.
Ad Network Analysis
The network that SocialPeta monitors can cover almost all mainstream channels in the world. Understanding the competitor's advertising channels is the first step in marketing work. According to the analysis of SocialPeta, we can see that in the date of 2020-09-01, Rnovel's the proportion of networks impressions are placed like this:
Facebook's proportion is 25.0%,
Audience Network's proportion is 25.0%,
Instagram's proportion is 25.0%,
Messenger's proportion is 25.0%,
In the date of 2020-09-01, Rnovel's network with the most ads is Facebook and its proportion is 25.0%.
3. Top 3 Ad Creative Analysis of Rnovel
This is the detailed information of the top three ad creatives with the best performance among all ad creatives of Rnovel. We can see some advertising trends.
Top 1 Ad Creative of Rnovel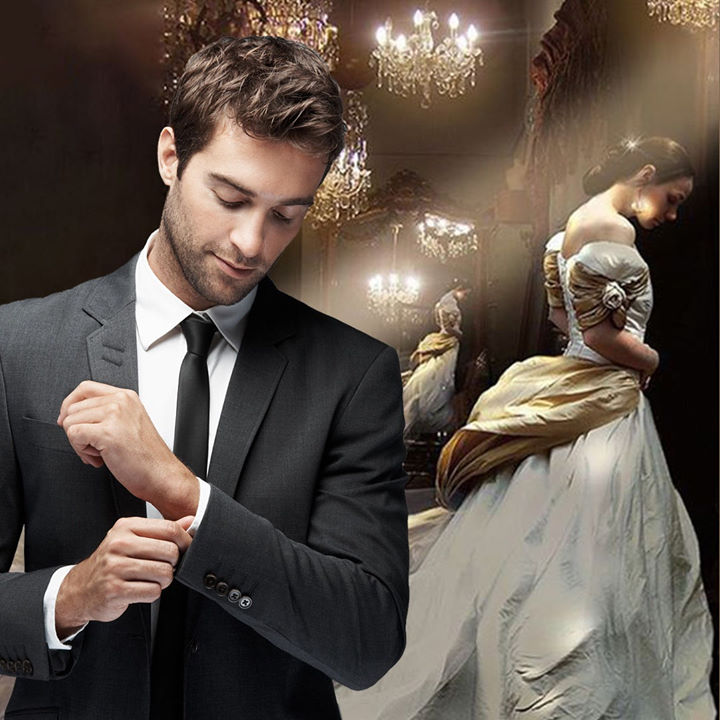 Headline :Rnovel--The latest, hottest and most complete novels, everything here.
Text :"I want a divorce." Hu Xinran was disheartened as she looked at the impeccably handsome man who drove every woman crazy. Mu Chuqiao, the most popular ladies-man in Beijing, looked mysterious, noble, and exceptionally fine. Unfortunately, he was not destined for her. After three years of marriage and her countless effort, she had exhausted her every means to get him to love her. However, he still did not reciprocate her love. Three years later, on that very day, Hu Xinran was tired, and her heart had died. She had completely given up hope. "Divorce me, and I'll set you free. We'll have nothing to do with each other from here onward." There was no emotion on Mu Chuqiao's impassive face. He remained silent for about two seconds before he picked up the pen abruptly and scribbled on the paper. Then he stood up and strode away as if he had no care in the world. All the smitten ladies in the cafe stared at his trail as his tall and attractive back disappeared from their view. He had always been like that. Nothing she did could ever stir a ripple in his heart. Even though it hurt her heart, she decided that she should set him free. The pain was akin to a knife in her heart. Hu Xinran walked out of the cafe, and her phone rang as she strolled along the road. "Second Sister," she greeted the caller as the call connected. Hu Xinran bit her lips and continued to speak in a low voice, "I listened to you and got him to sign the divorce paper." "Did he really sign it?" The voice of Hu Weihe from the other end of the call had a hint of hidden excitement and joy. Hu Xinran frowned and wondered about that. "Yes, he signed it. Second Sister, you…" "Hahaha, Hu Xinran, you'd really ask for a divorce from Mu Chuqiao. Hahaha, you fool!" "Second Sister, what do you mean?" Hu Xinran asked as she furrowed her eyebrows in confusion. She was a little alarmed by the situation. "Nothing much. I'm just delighted! You and Mu Chuqiao are finally divorced. Now, I have the chance to be with him. So, of course, I'm happy." Hu Weihe stood at the top of the opposite building as she laughed so hard that she could hardly breathe. "Why do you think Mu Chuqiao had always been distracted and indifferent to you?" "Why?" Hu Xinran's hand clenched tightly around the phone. At that moment, she had stepped onto a busy street unknowingly. "It was because he had always believed that you were the one who caused his brother's death. Do you think he will treat a woman who had harmed his brother so kindly?" "I did not!" Hu Xinran yelled in a fury, "Fengjin's death had nothing to do with me, it was you… you?" Hu Xinran's eyes opened wide in terror as realization struck her. "It was you! Hu Weihe, you were the one behind it!" "So what if it was me? Do you want to tell Mu Chuqiao? Unfortunately, you're too late for that." Hu Weihe laughed creepily, and her voice sounded as if it came from an abhorrent being from hell. "I won't let you off so easily! Hu Weihe, you have always worn a mask, you have been lying to me all along!" Hu Xinran regretted that it had been too late when she knew about the truth! "I'm afraid that you won't have the chance to do that." Hu Weihe stared at the slender figure on the street below her as an atrocious smile crept onto her thin lips. "Look to your left." Subconsciously, Hu Xinran followed the command and looked to her left. As her head turned, in that split second, a loud explosion rang in her ears. Pain! An unabated, sharp pain convulsed through her body. Her body imitated the descent of a falling leaf in the air, and finally, it dropped to the ground. A truck had run over her, and it rendered her into a state of stupor. Familiar visions and glimpses of the past flashed through her mind like a movie. She had been obsessed with Mu Chuqiao for almost half of her life. However, he had never given her a warm look in return. If I had the chance to live again, I would never love you. I would never fall in love with a man who could not return my love... Those words were in Hu Xinran's thoughts as her eyes slowly drifted shut. She did not see how the good-looking Young Master Mu, who drove the ladies around him crazy, rushed out from the crowd to hold her broken body in his arms. She also did not see how the god-like man, whom everyone adored, had a rare layer of moisture in his eyes. Finally, she did not see the divorce agreement that fell from her bag and the four words on the line where Mu Chuqiao should have signed his name - over my dead body! Hu Xinran's body temperature gradually dropped as the last breath of air escaped her lungs. Chapter 2 Young Madam Held the Young Master Hostage Hu Xinran found herself born again. Her warm body was in a deep V evening gown, and she had exaggerated makeup on her face. The clock on the wall showed that it was twelve minutes to eight! Her heart raced as she remembered why her surroundings seemed so familiar to her! She had been reborn as her eighteenth-year-old teenage self. That night was the party to celebrate her engagement to Mu Chuqiao. In her past life, she had been drugged and framed during that engagement party. Mu Chuqiao's people had found her grotesquely entangled with two male makeup artists. Even though the intruders had managed to halt the flagrant act to protect her virtue, everyone had known about that incident, and she had been infamous since then! Even though Mu Chuqiao was willing to marry her to fulfill his grandmother's last wish, he had never cast another warm look at her from then onward. At that moment, she realized that she was only two minutes away from the biggest tragedy that was to happen in her life! Hu Xinran squeezed her hands tighter in an attempt to clear her thoughts and to focus on the pain. Then, step by step, she edged toward the door. However, she heard voices from outside the door before she could open it. She stopped and stood very still so that she could listen to them. "Be careful, and make sure to blame it on that person afterward." "Yes, Second Young Miss. Rest assured that no one will ever know about your involvement in this matter," the man replied. Hu Weihe's soft voice came through the door again. "I'll transfer the remaining balance to you once this mission is successful. You all know the consequences if this mission should fail." "We will make no mistake! Please wait for our good news, Second Young Miss." Hu Xinran clenched her fists even tighter as she could channel all the tension onto her knuckles. She had never doubted Hu Weihe in her past life. It had never occurred to her that Hu Weihe would plot against her from the very beginning! Her body became hotter and hotter, and Hu Xinran panicked. Oh god, if this continues, I would not be able to fight them off later when they come in. After they had raped her, they could easily say that she was the one who initiated the intimacy. She could not stay there any longer; she would have to run! The dressing room was connected to the lounge next door. Hu Xinran picked up an eyebrow razor as her weapon for self-defense before she made her way to the door that was connected to the lounge. Just as she was about to close the door behind her, the entrance to the dressing room was pushed ajar. The two male makeup artists came through the door. "Where is she?" "Let's check if she is in the washroom." Hu Xinran quickly pushed the lounge door open and then stumbled down the long corridor toward the elevator. She heard the voice of one of the male makeup artists as she entered the elevator. "Damn it, the woman escaped! Go after her!" The engagement party was held in a hotel. At that moment, the hall on the first floor of the hotel was filled with guests. Hu Xinran was already drugged. She did not know what would happen when she lost control of her mind to the drugs. She could barely stay conscious, but she managed to take the elevator to the basement carpark. She knew that she had to leave at all costs. Unexpectedly, she saw a car with its doors open nearby. She gritted her teeth and stumbled into the car. She saw a guy in the car, and so she held the razor to his neck. With a hoarse voice, she said, "Start the car. Leave now. Quick!" The guy frowned as his beautiful, ink-black eyes dipped down to look at the lady who had threatened him with a razor against his neck. He glared at her with a cold scowl. Hu Xinran felt chills all over her body. That man was cold and aloof! Two men rushed out of the elevator. It was apparent that they were still looking for Hu Xinran. Hu Xinran did not even have time to study the guy in front of her. She pulled the car door closed with a bang and continued to hold the razor against his neck. "Tell him to start driving!" "Eldest Young Master…" Li Ye, who was in the driver seat, was dumbfounded. The future young mistress had held the young master hostage. What… what had happened? Finally, Hu Xinran had the chance to take a good look at the guy that she had subdued. His exquisite looks scared her, and her hands trembled. The eyebrow razor accidentally made a shallow line on his neck, and a thin line of blood trickled down. Oh god! How could she have been so 'lucky' to have randomly picked the car of the leading man for the engagement party that night? He was the guy that she had vowed never to fall in love with again as she laid dying in her past life—Mu Chuqiao! Chapter 3 Mu Chuqiao, You're a It was as if time had stopped! Hu Xinran's hand trembled. Li Ye was equally confused, but he was also worried about the cut on Eldest Young Master's neck. Only Mu Chuqiao's blank expression remained unchanged from the start. He cast a casual glance at the two men who were still in a frantic search outside. His cool thin lips moved slightly, and he uttered one word. A word that both Hu Xinran and Li Ye could not believe. "Drive." "D...drive?" Li Ye was once again bewildered. Did the eldest young master feel threatened by the future young madam? However, Eldest Young Master was almost a God-like figure in Haiheng. When had he ever felt threatened by anybody? Furthermore, someone had held a knife against the eldest young master's neck. It was as if they tried to dig their own grave! Hu Xinran could not think clearly. When the car drove out of the hotel's carpark, her grip loosened, and the eyebrow razor slipped away from her fingers. The eldest young master caught the eyebrow razor with a flick of his long and graceful fingers. Then he chucked it away. "Where do you want to go?" The man's voice was ineffably nice. She did not think she would ever get sick of it. His deep and low husky voice continued to draw her closer. Xinran grabbed the lapel of his shirt subconsciously. Her body felt too warm, and she could not handle the heat as she slowly lost the battle with her consciousness. Despite that, a thought lingered in her mind as she drifted in and out of awareness. "Mu Chuqiao…" Her breathing got heavier, and her voice got even more hoarse. "I don't… love you, never ever… going to fall for you, you !" Li Ye was startled when he heard that, and his hands jolted. The car teetered and almost overturned. It was the night of their engagement party, and that seemed like such a spiteful comment to have come from the mouth of the future young madam. He knew that the eldest young master agreed to the arranged marriage to fulfill his sick grandmother's wish. However, was that not too harsh of the future young madam? Nevertheless, it was apparent that the future young madam was somewhat inebriated. Perhaps she did not even realize what she had said. Mu Chuqiao's dark-inked eyes narrowed as he studied her crimson-blushed face. "I'm a ?" Why could he not recall if he had done anything to warrant that slander from his fiancée? "You're a ." Hu Xinran bit her lips as a dark cloud formed under her eyes. He could see the wretchedness, grief, and despair in them. "Why do you treat me like this? Mu Chuqiao, you p*ick. Why?" Her hands balled into fists, and she started to hammer them on his chest. Mu Chuqiao clasped both of her hands, but he did not say anything. Suddenly, the young lady raised her head and watched him with her teary eyes. Her face puckered, and she made a disheartened face. "Mu Chuqiao… I'm uncomfortable… um…" Her pitiful face would make everyone wonder if Mu Chuqiao did something terrible to her. Hu Xinran felt dizzy. After a moment of anger, her body finally reacted to the drug. She felt hot and itchy. It was as if countless insects crawled all over her body. She leaned on Mu Chuqiao. His eyes darkened, and he seized her shoulder with both hands before he pulled backward and away from his body. He did not utter a word, but the 'thousand-year-freeze' coldness in his eyes was deeply intimidating. Hu Xinran shivered subconsciously. It was cold, but she felt as if her body was engulfed by flame. Even the cold air could do nothing to put out the fire. Time passed, and the onset of the drug in her body got stronger. She could not see the person in front of her clearly. So she stretched out her hand and tugged the collar of his shirt. "Eldest Young Master, it seems like future Young Madam… is not quite right." Li Ye was still behind the wheel as he stole a look from the rearview mirror while he drove. Mu Chuqiao looked at Hu Xinran. That young lady had put her legs over his lap while he took his attention off of her. Chapter 4 Be Good SCREEEEEECH! Li Ye's hands shook as the car careened and almost hit the curb at the shoulder of the road. Such audacity! That was really presumptuous of her! No woman had ever dared to be so rude to Eldest Young Master! Would he throw her out of the car? Hu Xinran squinted her eyes to stare at the handsome face of the man right in front of her. Her breathing got faster and harder. "I feel hot..." However, Mu Chuqiao was as cold as he always been. His long digits touched her chin, and as his five fingers squeezed, he cupped her head in his hands. "Who did this to you?" It was their engagement day. He had no feelings for his fiancee, but if someone had pulled a prank on her, then it was definitely an act to challenge him! He narrowed his eyes, and a dangerous glint appeared in his eyes. "Was it the two men that we saw just now?" How could Hu Xinran answer his question? After she struggled and broke away from his grip, she wrapped her arms around his neck and kissed him hard… Once again, Li Ye was startled by what had happened, and the steering wheel on his hands almost deviated. Did someone kiss Eldest Young Master... forcefully? "Hu Xinran, do you know what you are doing?" Mu Chuqiao pushed her away, yet again. There were finally cracks on his usual cold expression. How would she dare to force her kisses on him! Who gave the lady that much courage to do just that? "How dare… you!" Soon after that, Mu Chuqiao realized that the lady in his embrace was a ticking time bomb. He pinned her hand down again. However, his voice was a bit hoarse when he said, "Don't you dare move again!" "I..." The lady was restless as one of her hands had been pinned down. Mu Zhanben took a deep breath. A man who could stay calm even when a mountain tumbled in front of him had finally cracked. He had given away his poker face as he panicked. "Find a place to stop the car!" Li Ye broke out in cold sweat. He had freaked out too. Before he could find a suitable place to stop the car, he heard the future Young Madam said as she cried, "Can't undo this! , I can't undo this!" He peeked at the rear mirror. It looked like she was under the control of the drug. Her body was warm, and her face was so flushed that it looked as if blood could drip out of it. When he saw her in that state, the cold-hearted Mu Chuqiao felt a hint of sympathy for her. His large palm pressed down onto her small hands as he commanded, "Be good and stop squirming." Chapter 5 You Asked for It, Woman! The car finally stopped in a coastal area. Li Ye immediately got out of the car and locked the door behind him. He ran with the fastest speed that he had ever run, and disappeared into the night. Inside the car, the man's clothes were utterly disheveled. His beautiful face still maintained its cold and solemn disposition, but bean-like beads of sweat slid across his forehand and onto his cheek. It made him look incredibly sexy and seductive! His sweaty palms locked her petite, flailing hands in a tight grip. With a sexy voice, he murmured, "Hu Xinran, do you know what you're doing?" He wanted her to know that he was the one who hugged her at that very moment! Hu Xinran gasped for air as her blurry gaze landed on the man's face. The identity of the man? He was… "You're… Mu Chuqiao." "Excellent!" Mu Chuqiao let go of her and lifted his slender fingers. She shuddered and backed away instinctively. "I…" "What's wrong?" Mu Chuqiao pulled her back toward him in one swift move. "I… I'm awake." The man before her frightened her. He was not the kind of man who would let someone escape after they had provoked him. He was Mu Chuqiao, for heaven's sake! What exactly did she do before that? Did she go up to him and aggravated him? Memories of her past life floated in her mind, and it caused her to shiver uncontrollably. The man in front of her was not a person one should trifle with so casually! Why did she not run as far away as she could? "Why, you little! Do you want me? Hmm?" "I.. it's not…" "It was my mistake, Mu Chuqiao. I… ugh… let go…" She felt his breath on her face, which had already warmed even though she felt cold before that! "You asked for it, woman!" Chapter 6 Leaving Him? How Brave! When Hu Xinran woke up, she was alone in the car. Mu Chuqiao's lanky figure stood against the howling wind some distance away from the car. Li Ye seemed to be reporting to him. Despite a different lifetime that separated the past and present, his tall and perfect silhouette still managed to tug at her innermost feelings. Hu Xinran held her hand over her heart and bit her lower lip. 'I must not fall for him again! This man is completely heartless!' No matter how she had wooed him, or how much time she had invested in him, or how passionately she had treated him in her past life, he had always maintained a cold attitude toward her. He was like an iceberg that had yet to melt even after a hundred thousand years had passed. She did not want such a tragedy to happen again in her new life! She buttoned her jacket and slowly crept toward the driver's seat. Some distance away from the car, Li Ye ended a call on his phone. He turned toward Mu Chuqiao and relayed the news respectfully, "Eldest Young Master, it looks like everyone is still at the hotel. Shall we head back there for the engagement dinner?" On account of the eldest young master's position in Haiheng, no guest would be so audacious as to leave before he could dismiss them. Everyone would be more than willing to wait, even if it meant they had to wait until the sun rose. No one dared to offend Eldest Young Master because he was Haiheng's Number One Gentleman and the CEO of Century Corporation. Mu Chuqiao remained silent. His gaze landed on the faraway ocean, and anyone who saw his enigmatic expression would always try to guess his thoughts. He was quiet, and Li Ye waited in silence as he was too afraid to bother him. Mu Chuqiao collected himself after a few moments, and then he decided to walk back toward the car. "The engagement party!" The woman must have already gathered herself together after such a lengthy pit-stop. The engagement was part of his grandmother's wishes, so nothing would stop its progress as they had planned. Li Ye followed behind him as he worried about the state of the future young madam. He did not know what had happened, and so he was wary about getting too close to the situation. 'But… but what's this that's happening right in front of my eyes?' They heard a whoosh sound before they saw the car drove off unexpectedly right before their eyes! Unbelievable! They were completely and utterly dumbfounded! It was like a flash of lightning had struck them! Li Ye was flustered when he stared at the trail of the car as it disappeared. If his heart did not have enough resilience, he would have been scared to death by the future Young Madam's actions that night. First, she held the eldest young master at knifepoint, then she sat on the eldest young master's body, and finally, she gave him a passionate kiss! After she had taken advantage of the eldest young master, she then stole his car and drove off without him. Had Eldest Young Master… been ditched? 'How pitiful!' One should not be mistaken; Li Ye cried and grieved at his own predicament. Eldest Young Master would definitely be furious if the young madam had abandoned him like that. If Eldest Young Master was angry, could Li Ye still ensure the continued existence of his puny little life? The sky rumbled as lightning came and went. They could hear the low pitter-patter of rain before the sky poured heavily. Li Ye's legs turned jelly-like, and he nearly knelt before the God Almighty. 'Heaven wants me dead…' "Young… Eldest Young Master. I-I shall ask your brother to p-p-pick you up and send you home…" " OFF!" The rainwater drenched Mu Chuqiao's short hair and caused his fringe to stick messily to his face. The downpour had failed to dampen his handsomeness, and it even added an extra layer of charisma to his good looks. At the same time, however, a dense coldness emanated from Young Master Mu's body. Anger ignited from the depths of his ever-composed and icy expression. He was seized, exploited, and subsequently cast aside! Perfect! It was absolutely perfect! 'Hu Xinran, you're a brave one!' --What happened after that deliberate compliment? Come and get more free chapters of this romance #Unexpected Lover#. Download #Rnovel# and continue your reading surf!--
Top 2 Ad Creative of Rnovel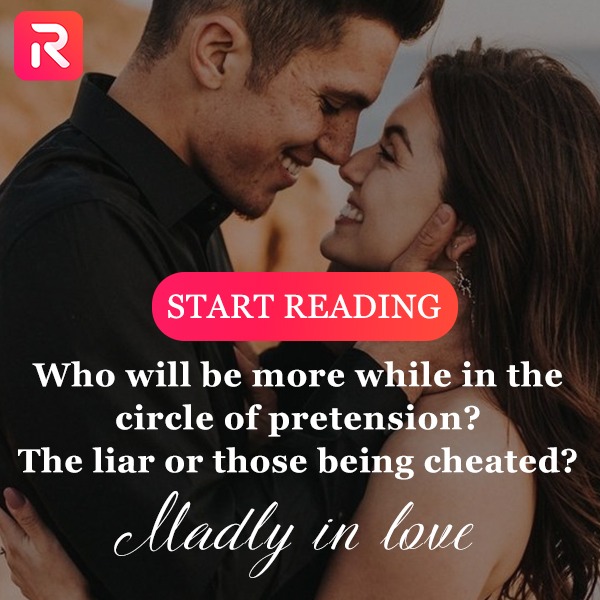 Headline :If it wasn't for her sister's engagement party today, if she didn't give him a hand when he was drunk, perhaps……
Text :Hi, we're Rnovel. We've just launched our long-waited Rnovel app! Rnovel is a multi-function platform and community using technology to find new ways to tell novelty stories to the world. As we believed, good stories can be bridges connecting readers, writers, and people across countries and cul...
Top 3 Ad Creative of Rnovel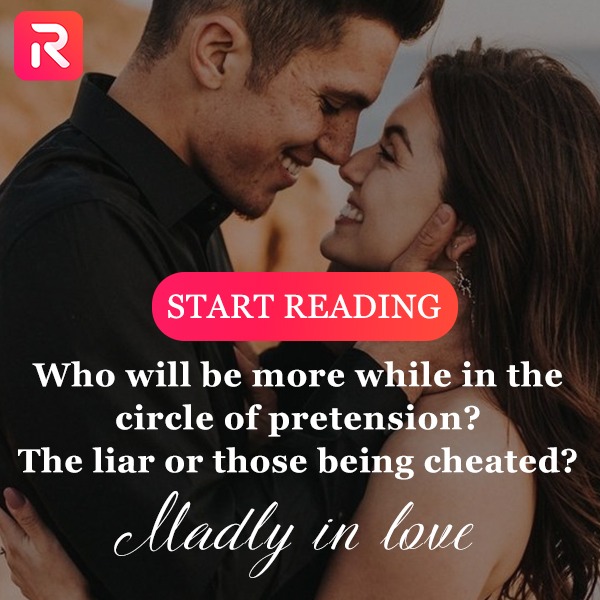 Headline :If it wasn't for her sister's engagement party today, if she didn't give him a hand when he was drunk, perhaps……
Text :Hi, we're Rnovel. We've just launched our long-waited Rnovel app! Rnovel is a multi-function platform and community using technology to find new ways to tell novelty stories to the world. As we believed, good stories can be bridges connecting readers, writers, and people across countries and cul...
Basic Info of Top 3 Ad Creative
| | | | |
| --- | --- | --- | --- |
| | 1st | 2nd | 3rd |
| Duration | 1 | 1 | 1 |
| Popularity | 52 | 51 | 51 |
| Dimensions | 720 x 720 | 600 x 600 | 600 x 600 |
| Creative Type | Image | Image | Image |
| Network | Facebook | Audience Network | Facebook |
| Related Ads | 1 | 1 | 1 |
| Countries | United Kingdom,United States,Canada,Australia | United States | United States |
| Language | English | English | English |
Through the above analysis, we can see that the most effective channel for Rnovel in recent advertising is Facebook, and the main creative type is Image.
In conclusion: The above is a free Rnovel's competitive intelligence analysis report. To do a good job of advertising, long-term accumulation is required. we need to constantly check the latest trends and competitive intelligence data. With the use of competitive intelligence tools SocialPeta, we can improve our ROI,and make competitor's fans ours. I hope that this ad creative analysis report will allow you to gain more.
If you want to check the relevant intelligence analysis of other apps similar to Rnovel, you can click the app name below to view related reports.