Tolman SelfCare Competitive Intelligence|Ad Analysis by SocialPeta
Competitive intelligence is the first step in our marketing intelligence work and one of the most important parts. Only when we understand the details of our competitors can we formulate a correct and effective marketing strategy.
In this report, SocialPeta analyzes the Tolman SelfCare's ad analysis from multiple aspects and helps you see the competitive intelligence of top grossing apps Tolman SelfCare.
Now, I'll tell you how to gain a competitive advantage by SocialPeta.
1. Basic Information of Tolman SelfCare
App Name : Tolman SelfCare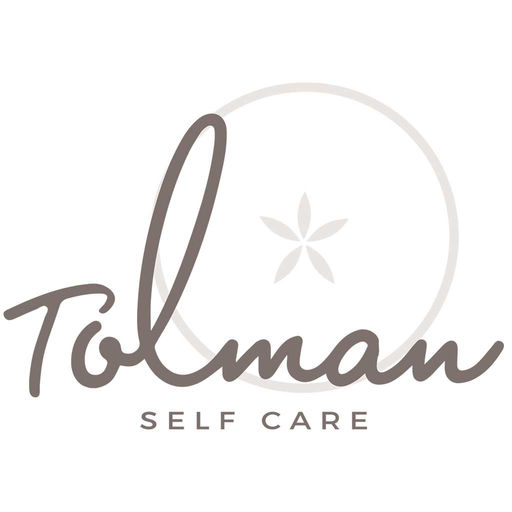 Network : Facebook,Audience Network,Instagram
Developer : Don Tolman International Pty Ltd
Publisher : Instagram,Facebook
Total creative ads during the time period : 151
2. Tolman SelfCare's Competitive Intelligence
what is competitive intelligence? Competitive intelligence is the most important part of our marketing. Only when we fully understand the overall situation of our competitors and the market can we make accurate judgments.
Before advertising, we usually use various tools, such as SocialPeta, to check the details of competitors' ads. In this report, we will analyze the recent advertising performance of advertiser Tolman SelfCare in detail to understand its advertising strategy.
Trend of Category
There are many types of creatives. We mainly analyze the trend of the ad creative category of Tolman SelfCare in the recent period. As of 2021-03-14, among the Tolman SelfCare's ad creative, the Html category's proportion is 0.0%, Video category's proportion is 0.0%, Playable Ads category's proportion is 0.0%, Image category's proportion is 100.0%, Carousel category's proportion is 0.0%.
Ad Network Analysis
The network that SocialPeta monitors can cover almost all mainstream channels in the world. Understanding the competitor's advertising channels is the first step in marketing work. According to the analysis of SocialPeta, we can see that in the date of 2021-03-14, Tolman SelfCare's the proportion of networks impressions are placed like this:
Facebook's proportion is 28.0%,
Audience Network's proportion is 28.0%,
Instagram's proportion is 28.0%,
Messenger's proportion is 15.99%,
In the date of 2021-03-14, Tolman SelfCare's network with the most ads is Facebook and its proportion is 26.67%.
3. Top 3 Ad Creative Analysis of Tolman SelfCare
This is the detailed information of the top three ad creatives with the best performance among all ad creatives of Tolman SelfCare. We can see some advertising trends.
Top 1 Ad Creative of Tolman SelfCare
Headline :9 Incredible Health & Healing Benefits of Lemons
Text :From your skin to heart health, immune and digestive systems, lemons do a lot more than just smell fresh and hang decoratively on your glass of ice water - they're a key food you should embrace for health and longevity.

In their natural state, lemons are acidic, but once metabolised, they create an alkaline-rich environment in the body, which helps to repel disease.

Check out our free guide where you'll discover:

✔ Top 9 Health Benefits of Lemons
✔ How To Best Prepare & Consume Them
✔ Handy Tips & Interesting Facts

Click "Learn More" for all the details.
Top 2 Ad Creative of Tolman SelfCare
Headline :The 3 Pathways To Health & Healing
Text :If you suffer from chronic disease or even just experience general sluggishness and lack of energy, chances are it's related to some form of 'chaos' going on in your body.

When the body gets no rest from processing food day after day, the digestive and cleansing systems are often subject to an uninterrupted workload.

Environmental pollutants also contribute to this and excess animal protein tends to acidify the body in an unhealthy way.

Over time and distance due to this constant bombardment, the body is no longer able to rid itself of these stored toxins, waste products, body acids, excess proteins and fat deposits efficiently.

It was the ancient physician, Hippocrates, who first taught that virtually, 'all disease begins in the gut'.

Fasting allows the digestive system to rest and release stored toxic waste and gives your body a chance to 'concentrate' on healing and repair, rather than dedicating its energy to constantly processing food.

During a fast, many biochemical processes will take place in the body, resulting in many reactions outside the body as well allowing your body to start to detox and heal itself.

Choosing the right path ultimately depends on your current state of physical and emotional health.

You don't want to do too much too soon, because that's usually when you may encounter difficulties.

Discover more in our free guide where you'll learn:

✔ The ONE true cause of dis-ease according to the ancients
✔ The 3 fasting pathways
✔ The best tools to use to facilitate the process of detoxifying and healing

Click learn more for all the details.
Top 3 Ad Creative of Tolman SelfCare
Headline :Top Natural Remedies For Soothing Pain & Discomfort
Text :Ongoing pain or discomfort is usually a signal that there is "inflammation" of some form present in the body.

Although combating the symptoms with pain medications may provide some relief unless the underlying cause of the inflammation is also addressed, chances are the discomfort will continue and possibly even worsen.

What's more, most chemically-based pain relief products, when taken regularly, can lead to many undesirable side-effects which may even be health-threatening in some cases.

The human body has an innate intelligence called the autogenic self-healing system.

Fever, pain, discharge, nausea and the like are simply "red flags" that there is a problem...so it's best to listen to the body and support its healing with principles of Self Care.

Thankfully, Mother Nature provides us with tools to allow this process through an abundance of whole foods, plant oils and other natural remedies.

Learn what these are in our free guide where you'll discover:

✔ The top anti-inflammatory foods to support the body's immune & self-healing systems
✔ 6 Pure Essential Oils, anciently renowned for their pain-relieving properties & how to safely use them for best effect
✔ How bath soaks, massage & reflexology can help reduce discomfort & support the healing process

Click learn more for all the details.
Basic Info of Top 3 Ad Creative
| | | | |
| --- | --- | --- | --- |
| | 1st | 2nd | 3rd |
| Duration | 374 | 374 | 374 |
| Popularity | 999 | 999 | 999 |
| Dimensions | 1020 x 1020 | 2048 x 1365 | 1600 x 1020 |
| Creative Type | Image | Image | Image |
| Network | Facebook | Facebook | Facebook |
| Related Ads | 1 | 1 | 1 |
| Countries | Australia | Australia | Australia |
| Language | English | English | English |
Through the above analysis, we can see that the most effective channel for Tolman SelfCare in recent advertising is Facebook, and the main creative type is Image.
In conclusion: The above is a free Tolman SelfCare's competitive intelligence analysis report. To do a good job of advertising, long-term accumulation is required. we need to constantly check the latest trends and competitive intelligence data. With the use of competitive intelligence tools like SocialPeta, Guangdada(Chinese version of SocialPeta), we can improve our ROI, and make competitor's fans ours. I hope that this ad creative analysis report will allow you to gain more.
If you want to check the relevant intelligence analysis of other apps similar to Tolman SelfCare, you can click the app name below to view related reports, or you can find more info in ASOTools.