【Download】Mobidictum Business Network #2:Ad Insight from SocialPeta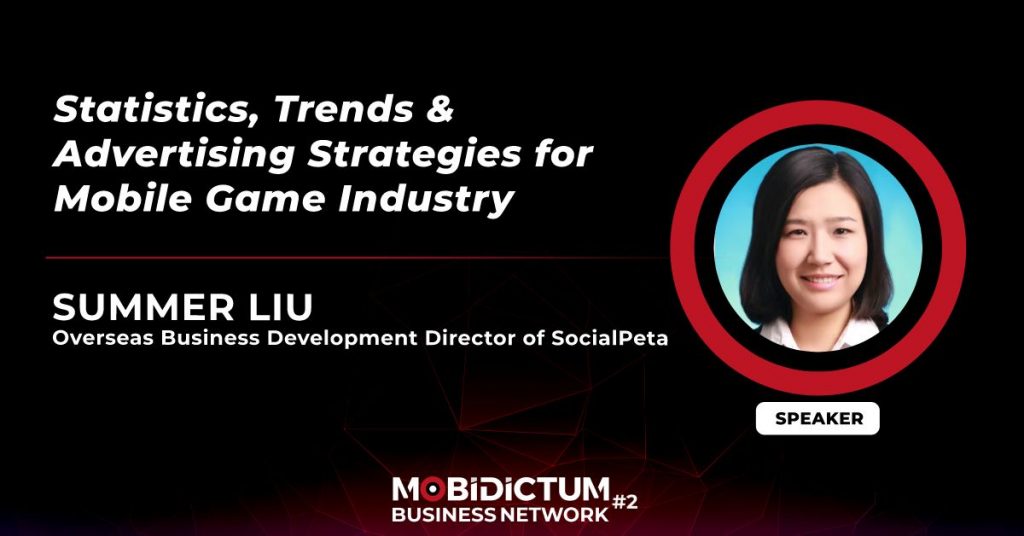 The Turkish gaming industry has been rapidly developing. Mobidictum, the world-famous brand in the mobile game industry, is organizing the event "Mobidictum Business Network #2" to bring the mobile game industry together. It provides opportunities for the world to know more about the Turkish game market.
Thanks for the invitation, SocialPeta had the opportunity to join the event. Ms. Summer Liu, overseas business development director of SocialPeta attended it and gave the presentation about "Statistics, Trends & Advertising Strategies for Mobile Game Industry". In the presentation, it covers the ad creatives analysis of the mobile game industry and presents the marketing trends with case studies.
To get the slides of the presentation, please click the above button and fill in the form, we will send you the slides directly.