SocialPeta Q3 2022 Mobile Game Marketing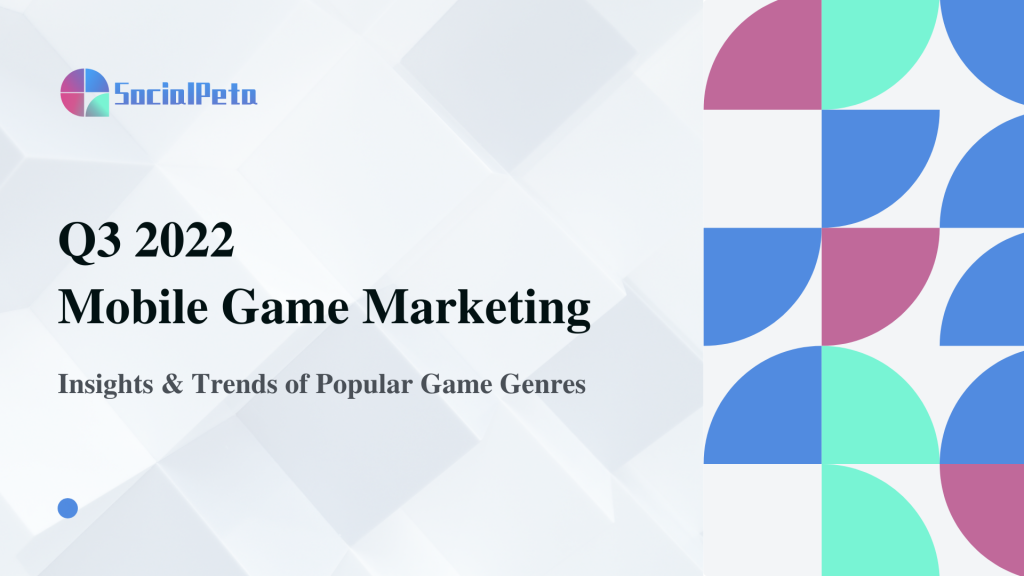 Compared with 2021, the mobile game markets around the world experienced various degrees of decline this year. However, the Q3 mobile game marketing reports recently released by SocialPeta and OpenMediation suggest that the markets have been "recovering and even growing" in Q3.
In this 100+ pages report, it includes advertising, market, cost and creative analysis of casual, strategy, RPG, simulation and other games; it also includes mobile game market analysis in some regions.
Q3 2022 global mobile game marketing insights overview
Strategy games analysis (advertisers, top charts, Ad marketing analysis in different regions, cost intelligence, creatives cases and etc.)
RPG games analysis
simulation games analysis
Casual games analysis
Insights on Mobile Game Marketing in different regions
Click the button above to download the report for free. Get to know more insights on the mobile game market in Q3 2022.