Exciting News: ASA Advertising Unleashes More Inventory without Price Increase, Plus App Top Chart Now Free
As globalization becomes more difficult and competition intensifies...
Media Buying prices rise and creative innovation becomes challenging...
Based on the feedback from our users, SocialPeta has specially brought major updates at the end of 2023.
Exclusive Apple Search Ads Now Available
Impacted by Apple's privacy policy changes and the Android privacy sandbox initiative, the user Media Buying market has been greatly disrupted. Higher prices, lower efficacy, and uncertainty about direction have become common challenges for studios.
Meanwhile, with strengths like abundant ad inventory, high conversion rates, and high ROI, Apple's own Apple Search Ads business is entering a boom period. The more Apple protects user privacy, the more valuable ASA becomes.
To this end, SocialPeta is launching an all-new exclusive Apple Search Ads channel to help clients easily operate ASA advertising.

Firstly, Apple Search Ads has the following 4 ad placements: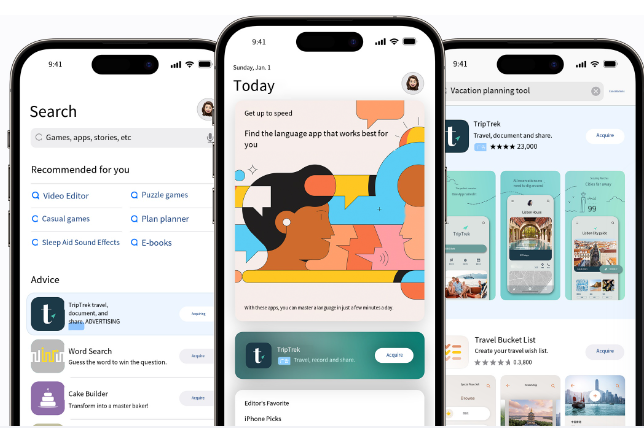 Search Result Ads
Search Tab Ads
Today Tab Ads
Product Page View Ads
Secondly, when actually running ASA campaigns, preliminary research on important options like keyword selection and region targeting is needed to achieve better user conversion and avoid wasting ad spend.

We can screen for suitable reference objects via metrics like game genre, ad days, estimated impressions, popularity, etc. Researching competitors' keyword and region choices facilitates essential preliminary info gathering before launching ASA campaigns.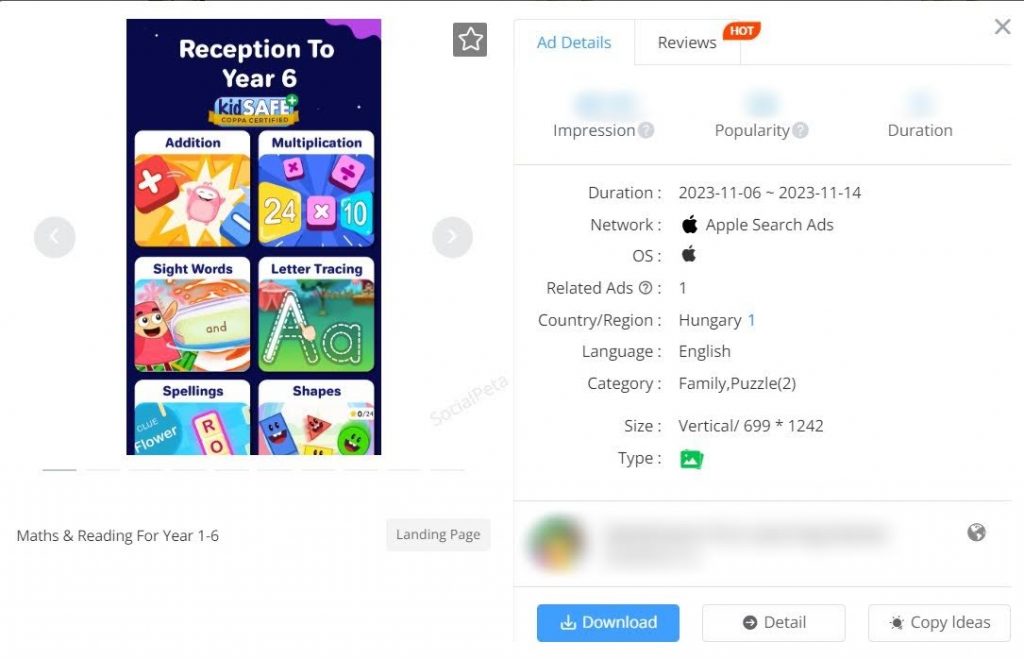 Core Paid Features Now Free
The Featured APP was previously VIP-exclusive paid core data, but is now free for all registered users.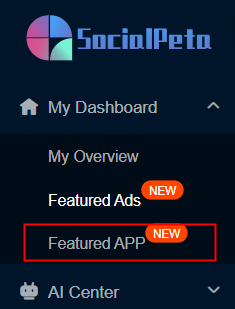 Daily App Store free, paid, and grossing chart rankings
Daily Google Play free, paid, and grossing chart rankings
Pre-Order App Advertising Top Charts
App Downloads & Revenue Top Charts
SocialPeta is powered by data, from advertising, revenue, and download data to App Store and Google Play chart rankings, assisting market teams to track competitor data in real-time and accurately discern market trends.
Updated Features + Use Cases to Streamline Your Workflows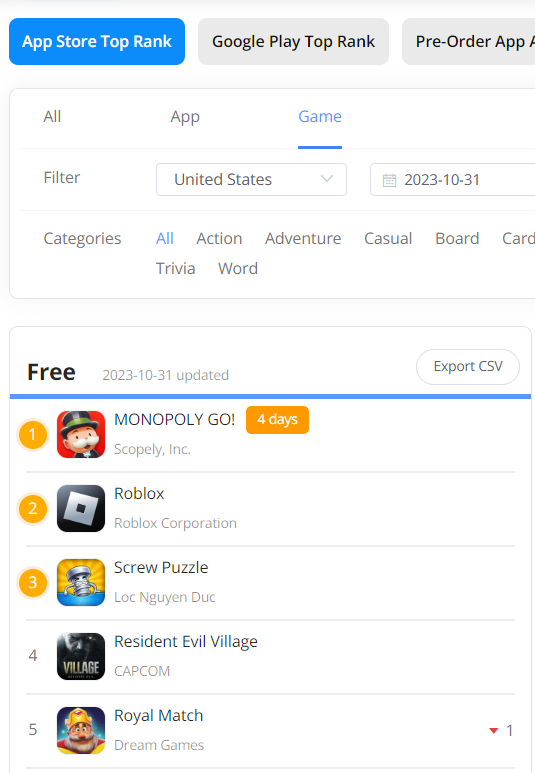 The daily App Store free charts are the most visible wind vanes, surfacing the first signs of market taste shifts from new game launches to game resurgences. Accompanying data on chart-topping days and ranking changes provide the most direct and efficient download increase/decrease info.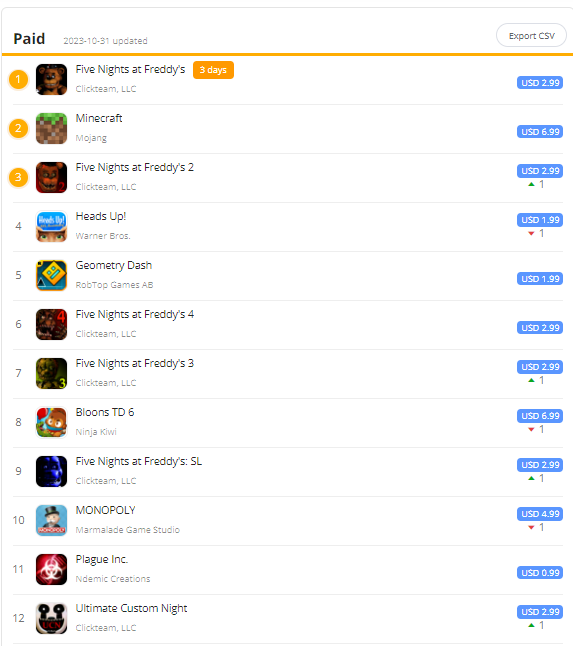 The paid charts have long been synonymous with niche premium solo titles, while the detailed paid purchase amounts on the right provide more pricing data references.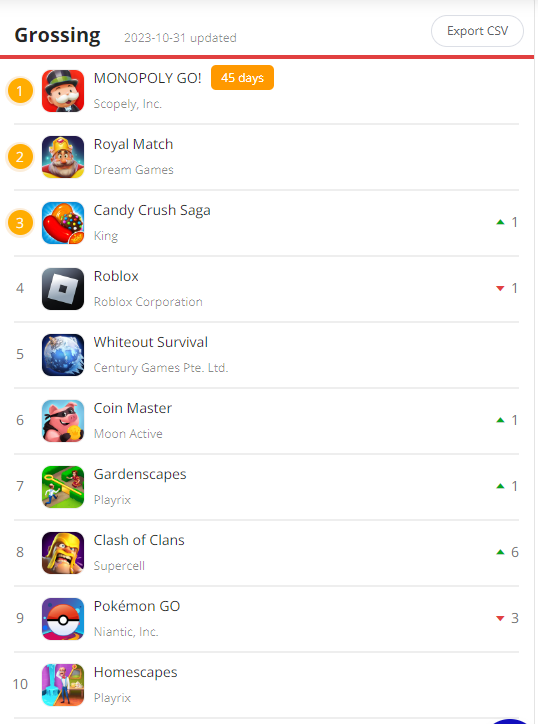 Revenue has always been a key metric for mid-core and hardcore games. Rank changes on the top grossing charts allow easy measurement of campaign performance as well as directly monitoring competitor revenue.
2、Pre-Order App Advertising Top Charts
The pre-registration period is one of the most important moments for product promotion and user acquisition, resulting in the most intense advertising by studios. Major app stores like the App Store and Google Play support game pre-registration, generating pre-launch UA to build user familiarity and goodwill towards the product.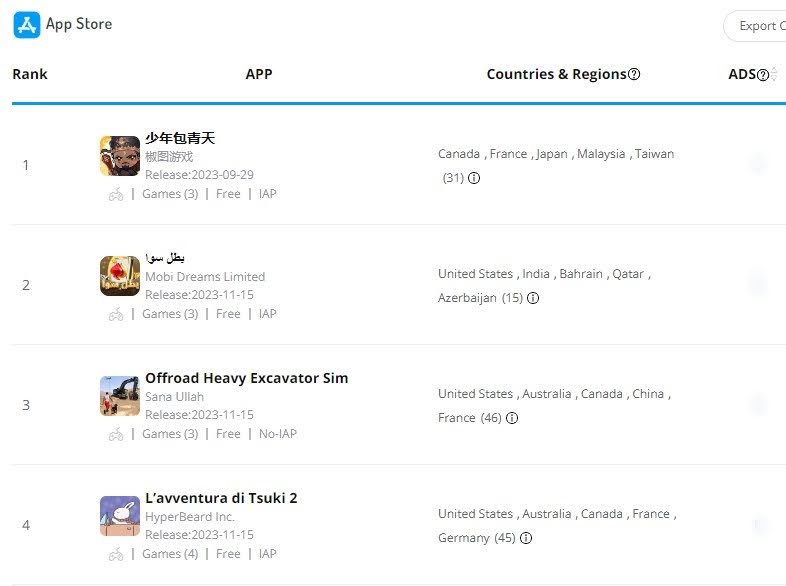 Regions like Hong Kong, Macao and Taiwan of China and Japan and South Korea place particular emphasis on the scheduled release of products. Most manufacturers will choose to test the water in advance one month before the game is launched. For example, Dewdrop Games' 【Moonlight Thieves】 and Tencent's 【Undawn】 both There was a wave of strong media buying during the product reservation period.
By aggregating key pre-registration data like launch date, regions, and UA ad quantity, the top chart helps market teams forecast future competitive landscapes and schedule releases. Pre-registration region data combined with categories also provides insight on competitors' global publishing strategies.
3、App Revenue and Download Ranking Chart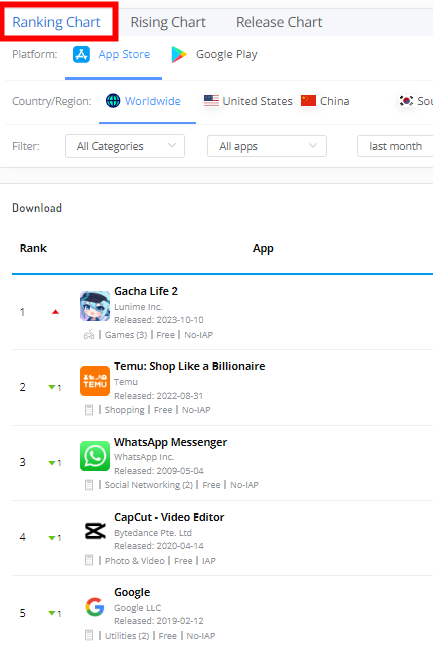 At the start of each month, SocialPeta publishes TOP 20 game and app rankings based on the App Downloads & Revenue Top Charts, analyzing new and hot game revenue sources and reasons for growth or decline.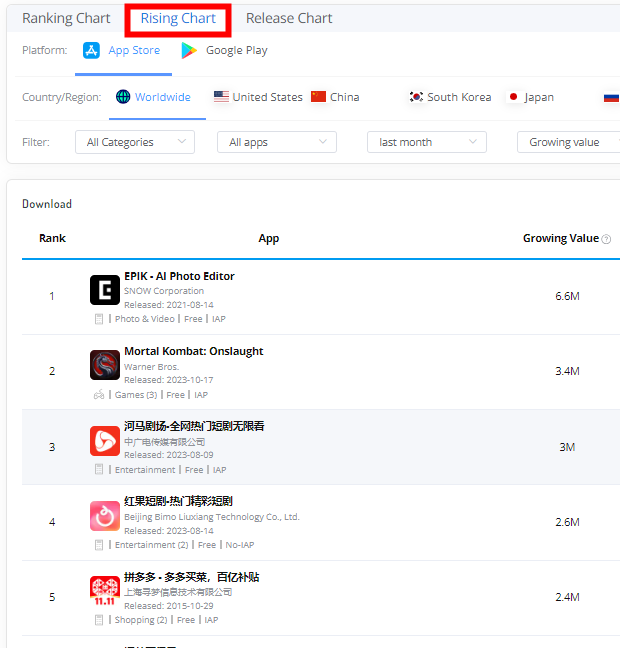 Games are segmented by month-over-month download and revenue growth rate and value to generate surging rankings each month. SocialPeta analyzes factors like gameplay and marketing tactics behind each game's surge in monthly hot game reports, helping discover future product planning inspiration.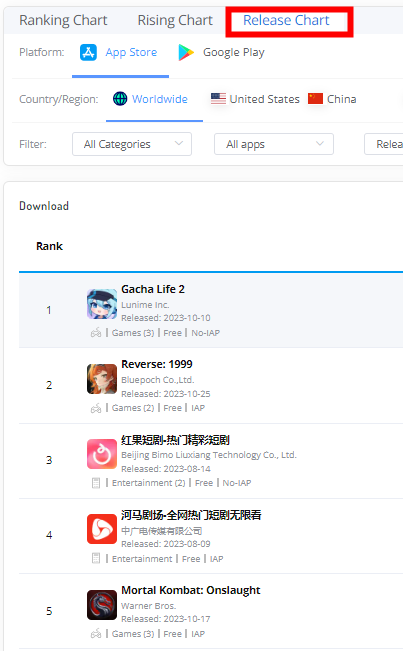 Release Chart segments by recent 3 month and 6 month launches. SocialPeta analyzes factors like pre-registration promotion and feature innovation behind each game's breakout for future product concept inspiration.
For advertisers, closely tracking metrics like the number of advertised products, keyword competition, and impression data changes is crucial for rapid, optimal ad strategy pivoting. SocialPeta not only monitors competitor trends in real-time, but also quickly and precisely diagnoses the actual performance of your ads to assist market teams with attribution and analysis to optimize campaign logic. SocialPeta will continually expand its ad scraping channels to provide practical solutions assisting mobile game professionals in developing titles loved by players. If interested in our products, please contact us for a free trial.