How to improve the marketing efficiency of productivity apps? All you need to do is read this article
Due to the unpredictable COVID-19 pandemic, people often have to work from home during seemingly endless lockdowns. With the development of technologies and driven by high demand, productivity apps have become the first choice of enterprises. How to make your productivity apps stand out from others? We can find the answer by analyzing the marketing strategies of some quality products. Let's check out their marketing trends.
1. Fiercely competitive marketing environment in Africa
Based on the data captured by SocialPeta, we have worked out the average creatives of productivity app advertisers in different regions. The following is a comparison of the data in Q1 2021 and in Q1 2022. We can see from the comparison that there were different levels of decline in the average creatives released by productivity app advertisers in China's Hong Kong, Macao, and Taiwan regions, Japan and South Korea, North America, Europe, and Oceania. China's Hong Kong, Macao, and Taiwan regions saw the greatest decline, with a drop of about 42.68%.
While other regions all recorded QoQ growths of average creatives of productivity apps. Among which, Africa saw the fiercest competition among productivity apps in Q1 2022 with nearly 276 average creatives per productivity app, a QoQ increase of about 84%. With developed regions getting saturated with productivity apps, emerging markets, such as Africa, have become productivity app advertisers' new target and marketing focus.
2. A massive release of creatives brings a big growth
From the recent downloads of productivity apps, we've noticed an app that received a rapid growth of downloads through a massive release of creatives, which is MaxSpeedfiy, a network accelerator from PRIME DIGITAL. The app received 27.7 million downloads from Google Play in March 2022 to become the most downloaded app of the month. It's shown that the US contributed 20% of the app's downloads, indicating that new apps are slightly easier to be accepted by people in developed regions where massive releases of creatives can result in a higher user conversion rate.
As a new app that was not released until February, MaxSpeedfiy was kind of crazily advertised in March. According to the captured data, the app released over 36,000 creatives in March. Overall, MaxSpeedfiy had a peak of creatives on 17 March with over 22,000 deduplicated creatives released. After that day, its creatives slowly decreased and remained relatively stable.
So, with a sufficient budget, a massive release of creatives is also applicable for productivity apps at their early market expansion.
As for old productivity apps, they focus more on the innovation of creatives, for example, the noticeable app CamScanner from CamSoft Information. According to SocialPeta, the app received over 13 million downloads in Q1 2022, and ranked 9th on Google Play list of top productivity apps by downloads.
Among its creatives, some creatives were professional and strongly commercial, and some were live-action short videos that have been the trending creatives recently.
The following creative is a short video released by CamScanner on TikTok. The video starts by displaying a common problem at the workplace: Boss suddenly asks her to scan a paper file into a computer. With no scanner at hand, she is very anxious to figure out a way to solve the problem. Then, the problem is solved by the app. People will feel relieved for the girl and think how wonderful the app is. A demonstration of what the app can do at the right time can greatly attract users.
Scanner App: Scan PDF Docs, ID recently also released some TikTok-type creatives, similar but more exaggeratively designed: This app can be used to scan the woman for the food she just ate. The exaggerative presentation of the app would amuse and impress people. In 2 days after its release, the creative had received over 3,400 likes and nearly 60 hashtags, which was pretty amazing.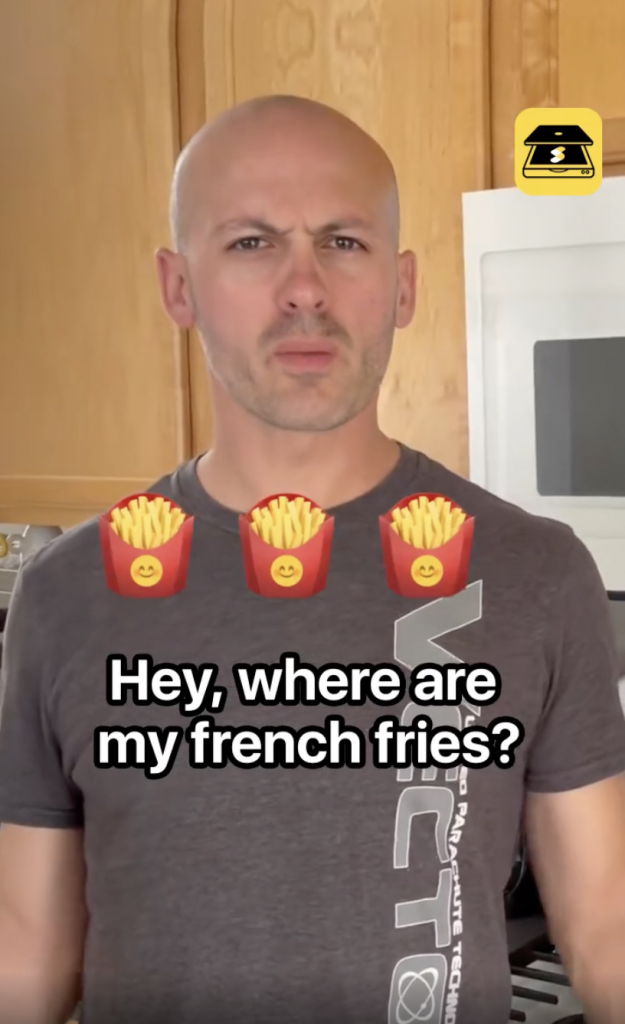 4. Get connected with hit games
In addition to the above types of creatives, gaming elements of hit games can also be added into creatives to make them more effective in gaining publicity. The file sharing app SHAREit recently released a creative that received quite a lot of impressions thanks to the popular shooter game PUBG.
The video creative below was released on Google Ads by SHAREit in January this year. The first 10 seconds of the video reveal a problem that bothers gamers specifically: You are upset because you haven't downloaded PUBG, and you have no Wi-Fi or enough cellular data for the downloading. Which makes it very natural to display how the app will solve the problem for you. And the comic style art of the video creative also helps make it more lovely.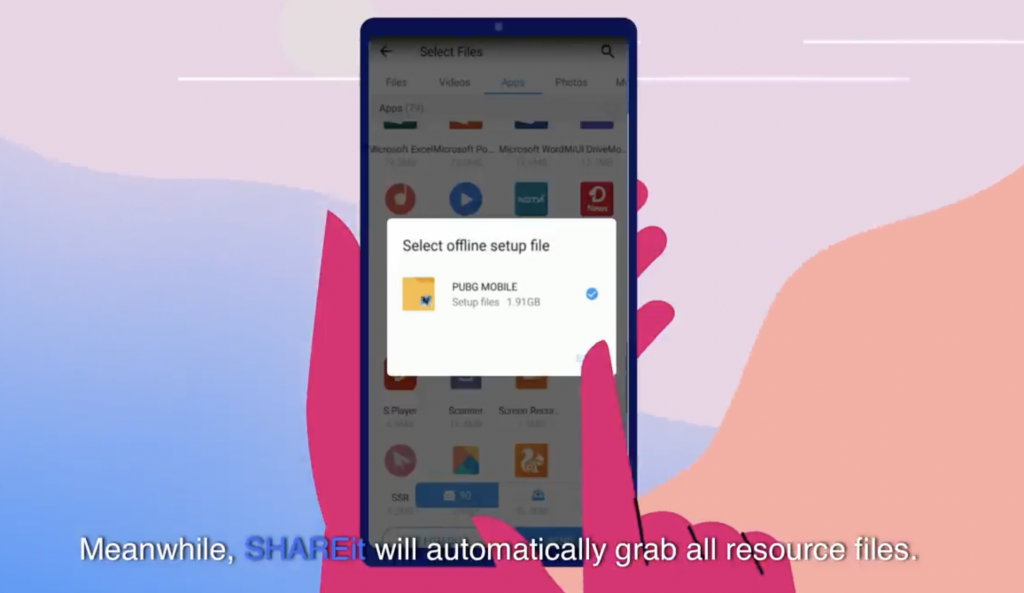 Clearly, it's a good way to improve your creatives to attract gamers by using the high popularity of hit games.
No matter how different creatives are, they all have one thing in common, which is to display the features of products. Under the influence of the pandemic, productivity apps will be in demand for a long time in the future. It's advisable for app companies to enhance their products' competitiveness, and properly optimize the quality and quantity of their creatives after analyzing the marketing strategies of other products. Because an app can increase and maintain its market share in a competitive market by playing to its strengths.