New High of 100 Billion Investment! Global Fintech Apps Are Soaring
2021 was a year of rapid growth in the fintech market. According to KPMG's Pulse of Fintech 2021, global fintech investments in 2021 reached a total of $210 billion across a record 5,684 deals.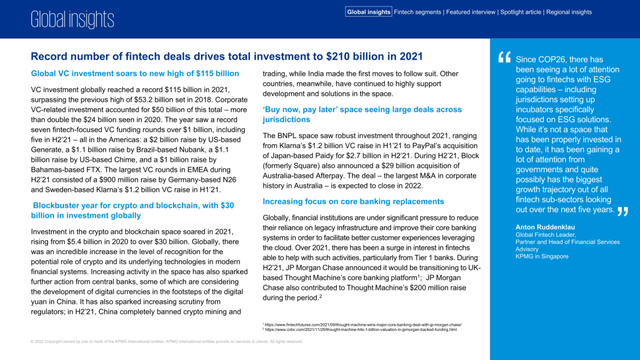 Because of the fast-changing market and the implementation of Covid-19 restrictions and lockdowns, fintech apps entered the mass market and have been accepted by more and more users. Online Public data show that fintech apps have a high retention rate, with a 7-day retention rate of 18% and a 30-day retention rate of 12%. Fintech app users are very loyal. They tend to keep using the same apps they trust.
However, their loyalty makes them hard to be attracted by other apps. In order to convince people to use your apps, you need to enhance your brand competitiveness through proper marketing activities and comprehensively improve your product experience to meet users' demands.
Of course, good creatives are always indispensable for product marketing. The analysis of excellent cases below is just for your reference.
Acquire Users by Winning Their Trust
1. Live-action creatives to evoke empathy
The following creative was released by Xtrend Speed in February this year. It's a video creative that follows the mode of raising questions and providing solutions, questions such as "Still hesitate to enter the market?" "Worry about loss?" The video later dispels those fears by demonstrating the app's features. Besides that, the facial expressions of the actors in the video change from upset and doubtful to happy and excited, echoing users' emotions and further luring them into installing the app.
2. Share experience of successful cases
Except for live-action video creatives, it is also advisable to use image creatives telling stories of becoming rich to attract people. For example, the image creative of FBS is below. Unlike video creatives with much direct visual depiction, it uses words to tell how someone made a fortune, leaving space for imagination. And there is the genuine and friendly smile of a "successful person". All those together will eventually convince users.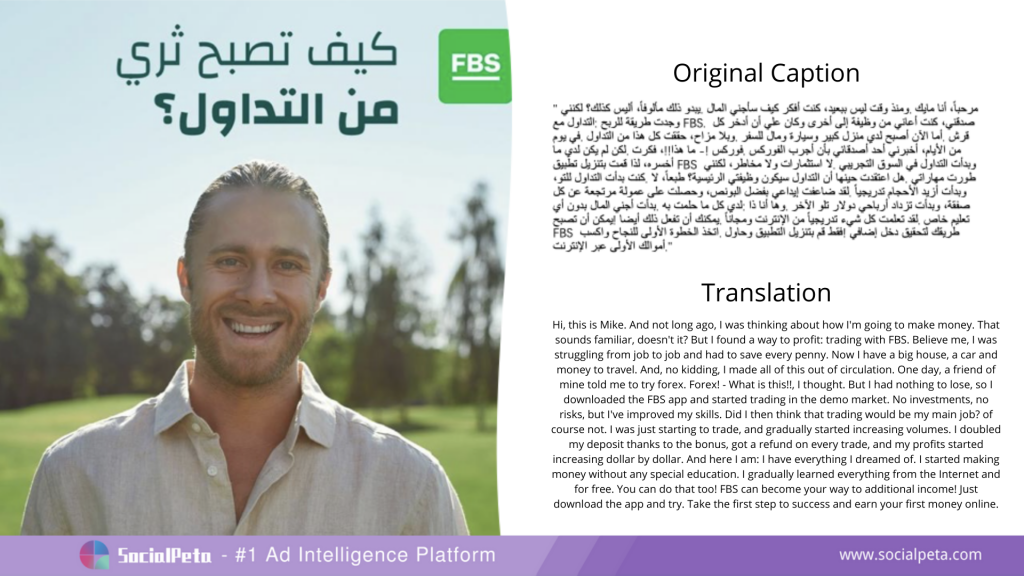 3. Quantify the ability to increase wealth
Let's take the most advertised app OPay for example. Based on its advertising data captured by SocialPeta, we've selected and analyzed 5 of its popular creatives with high estimated impressions. It's found that the creatives mostly contain keywords including "annualized return", "free", and "Cashback", all highlighting the product's ability to increase wealth. It also uses emojis such as 🔥 and 🔥 to help convey the emotions, which, complemented by figures like "30%" and "1000", appealing to users straight away.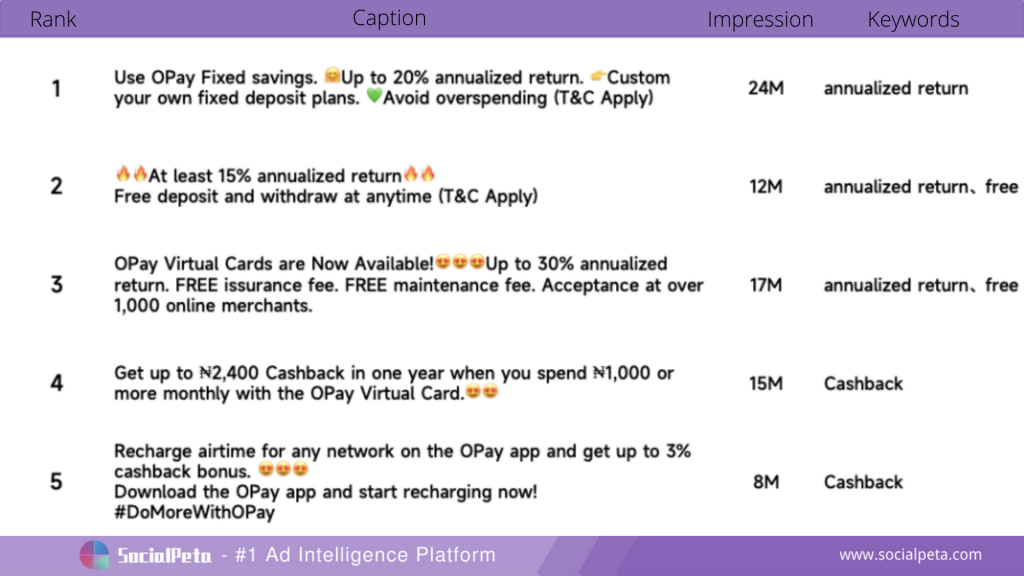 As we can see, all the marketing cases above are centered on user experience. Based on that, I have figured out the following feasible ways of improving the conversion rate.
Four tips for improving conversion rate
In the new era of financial management for all, there's fierce competition among banks, funds, finance companies, and other fintech companies. How to distinguish your product from so many competitive products? The critical thing is to improve your brand trust. As is shown in the latest report released by Accenture, global consumers are losing their trust in financial institutions, with the biggest loss of trust in banks. Only 29% of the people interviewed worldwide "really trusted" banks with their long-term financial conditions, far lower than the 43% in 2018.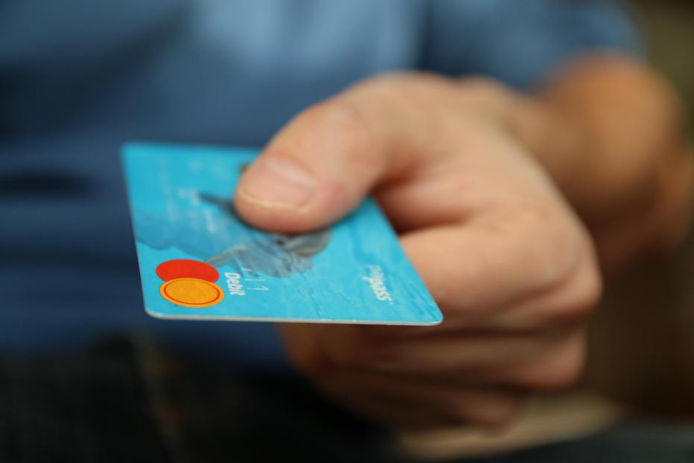 With the development of fintech digitalization, users have cooled their enthusiasm for traditional financial management. As traditional enterprises, banks can remarkably improve their brand trust by promoting their digitalization service to boost their relationship with customers. And it's worth trying for other financial institutions to establish a cooperation relationship with banks or well-known local enterprises.
2. Show your strong problem-solving abilities
While substantial economy was hit hard by the COVID-19 pandemic across the world in 2020, fintech digitalization was greatly boosted by the pandemic. As the global demand for fintech apps increased, some more vertical demands like efficiency and user experience came out, which inevitably increased the pressure on developers. To win the market, apps need to strive for providing the simplest and fastest solutions.
3. Highlight the growth of wealth
Increased wealth has been one of fintech users' core demands. So you should always keep that in mind when guiding customers whether it's during the marketing period or after acquiring customers. Your product will be particularly appealing to users if it can bring more wealth than other products.
4. Provide innovative and personalized service
By meeting the above requirements, an app will cover most regular users' demands, but not some Z-generation users who value personalized service the most and who are more ready to accept new things and take risks. The once-popular app Robinhood was a typical example that won users with its extraordinary and innovative features.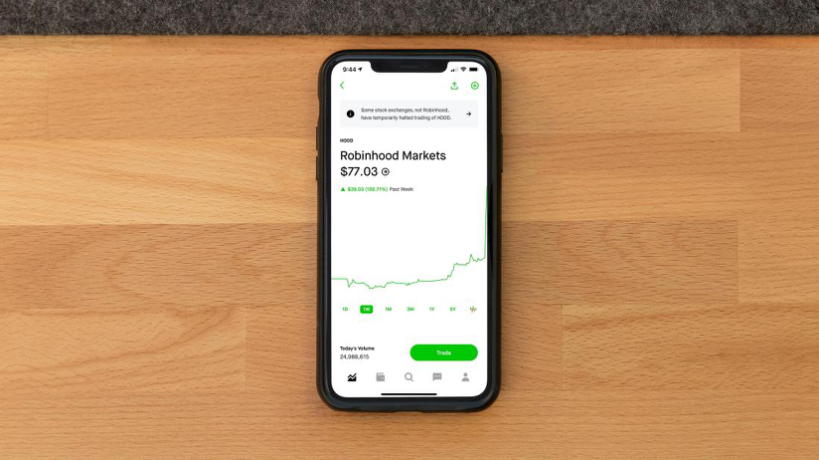 Robinhood is an online broker app. With its pioneering "commission-free" trades, it once stood out among all long-established brokers. Because of it, the trading modes of the entire industry began to change. It is very friendly to newbies, and its game-based design has made it very popular among Z-generation users. Thanks to this minor innovation, it achieved a surge of individual investors in a short time, which has laid a foundation for its future listing play.
Currently, Robinhood isn't in a good situation. The main reason is that it has been massively and cold-bloodedly cheating its users into spending money, which is exactly the opposite of what it promised to do. Although innovative and personalized service is important, the other 3 factors are fundamental to retaining users. Hope the other developers would learn a lesson from that.
For fintech enterprises, it is important to focus on technology and innovation. Because a product with robust features and thoughtful services will eventually achieve a great market performance through product promotion on emerging marketing channels. If no progress is made with your product marketing, you may also seek assistance from marketing data intelligence tools, such as SocialPeta, which will provide you with insights into competitive products and help you make better marketing plans for your product.