Product Announcement|Company Analysis & Country Analysis is grandly online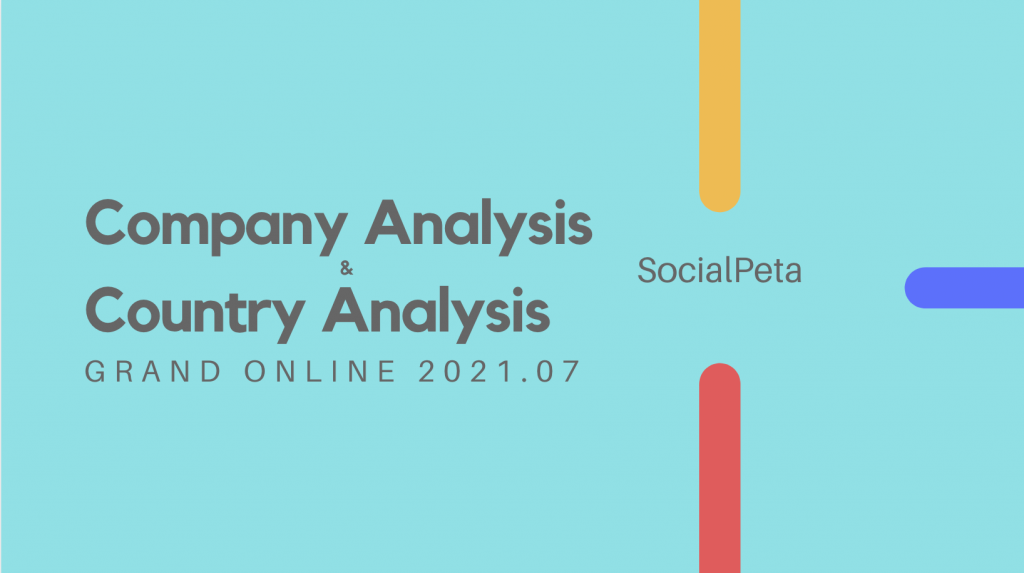 1.AD Global&AD Cinha |The Company Analysis is Online
The company analysis is finally available to everyone. The company analysis is mainly to analyze companies in the advertising market. The overseas ad serving companies are generally dominated by development companies, who usually have multiple similar products released and running at the same time.
In the company analysis, you can see the company's main distribution networks, the number of creatives after de-duplication, the products launched, and the advertising trends in the last 90 days. These data can meet the basic information and ranking of the company. Industry company information is at your fingertips.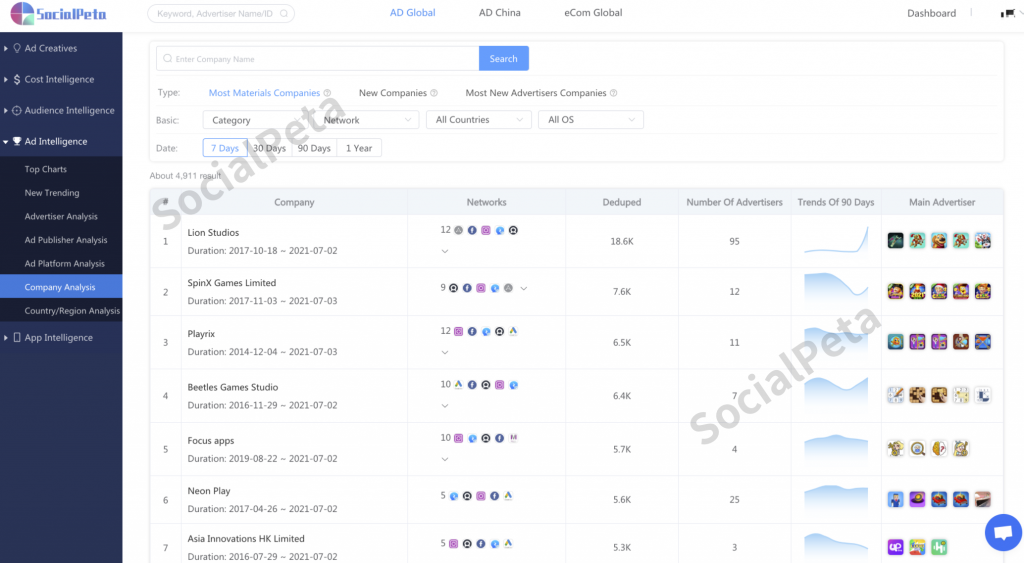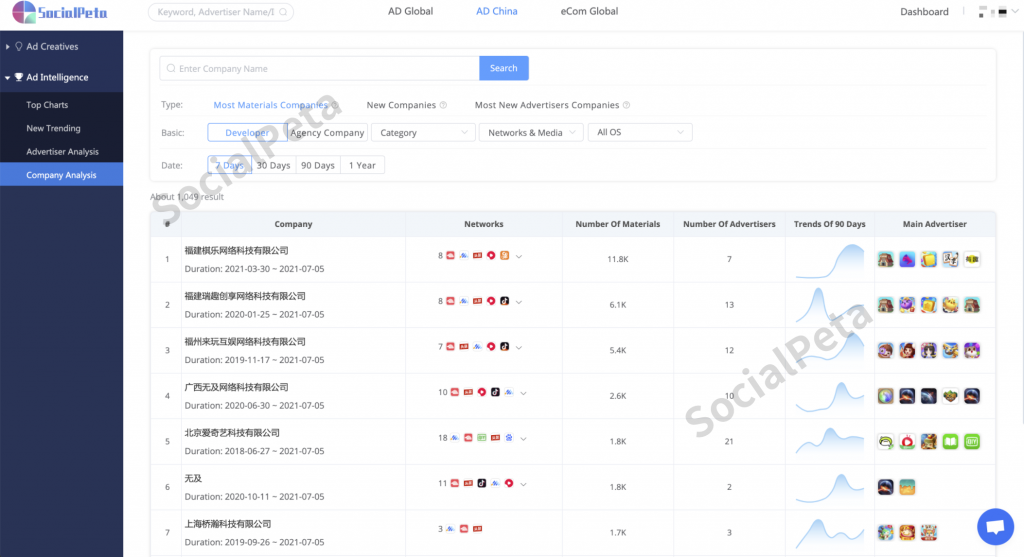 2.AD Global|Country Analysis is Online
Different countries and regions have different popular products in different time periods, and different countries have very different products under different categories.
In the figure below, the United States is still the top tier country for advertising, and the number of creatives after de-duplication far exceeds that of Canada, which ranks second. You can directly click on the Top 10 products in the country to further view the popular apps in these countries.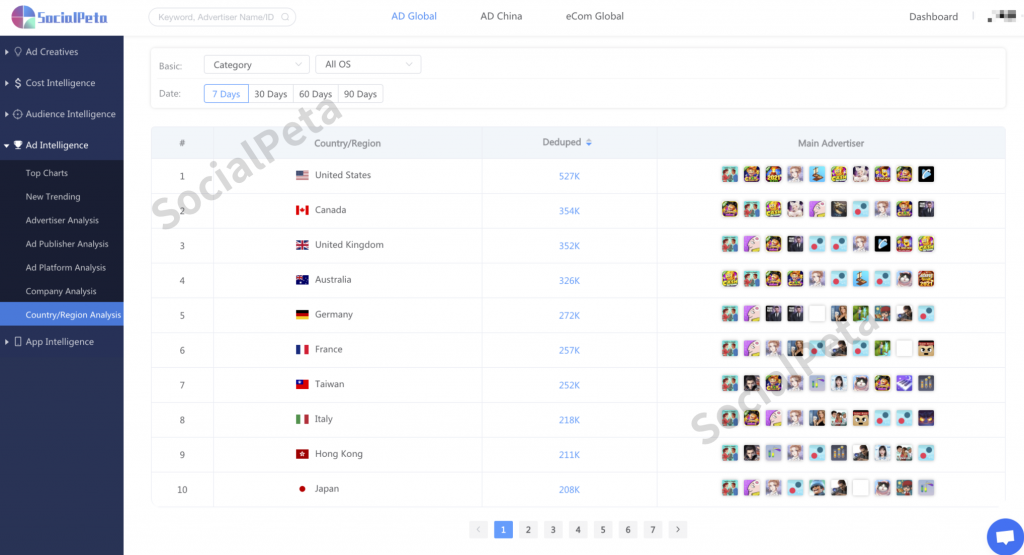 3.Other user experience optimization
· Subscription|The system will clear unsubscribed advertisers on the 1st of each month. In order to facilitate the VIP customers to subscribe to the products each month, the APPs that have been canceled by the VIP customers will be cleared, and the time will be unified to the 1st of each month.
· AD Global |Increased the creative pop-up window with a quick sliding method, this small optimization greatly facilitates users to browse more ideas quickly and in detail in the pop-up, and get more inspiration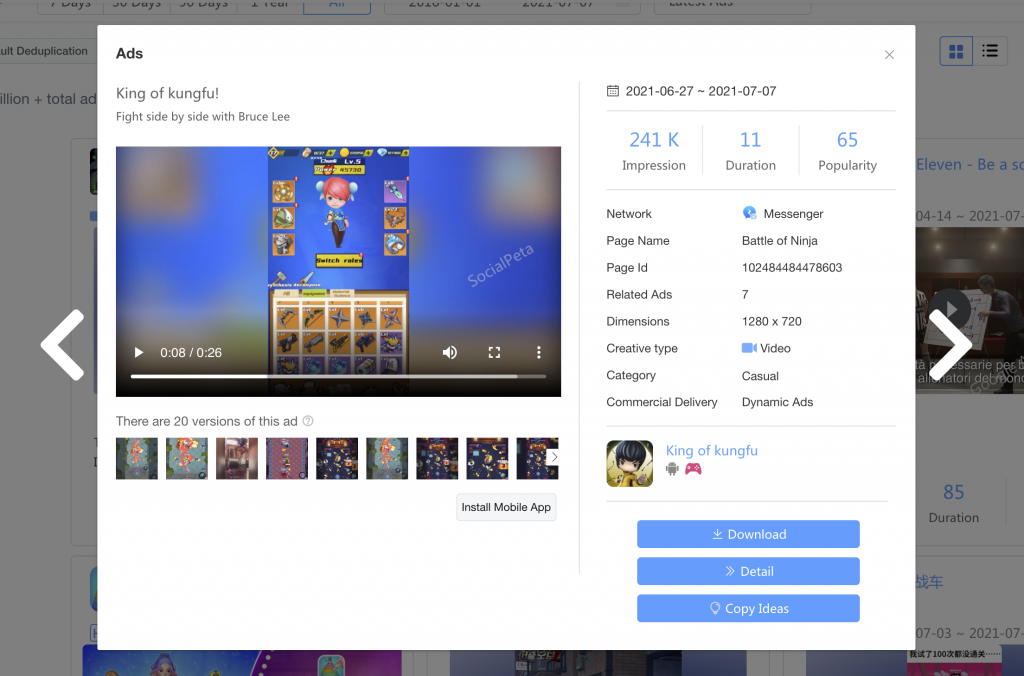 The new country analysis and company analysis should not be missed. SocialPeta