SocialPeta-【Chinese Version】New Feature of Top Creatives !
SocialPeta-【Chinese Version】New Feature of Top Creatives !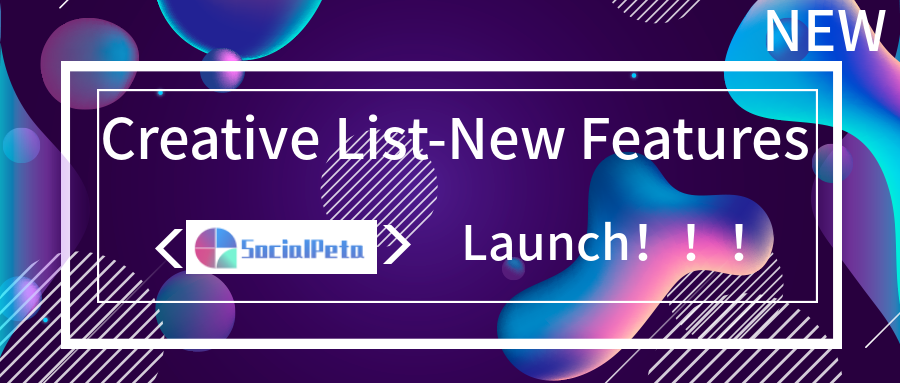 In March 2021, we launched the Socialpeta Top Creatives function, so what features will the Creative List have to help your advertising?
1.New Trending
Difficult to find good ideas in a large amount of material? Can't predict which materials have good market effects? What new gameplay and routines are there in the world recently? —New Trending of product creatives integrates the creative dynamics of yesterday, one week and January in mainstream channels to help the absorption and placement of advertising inspiration.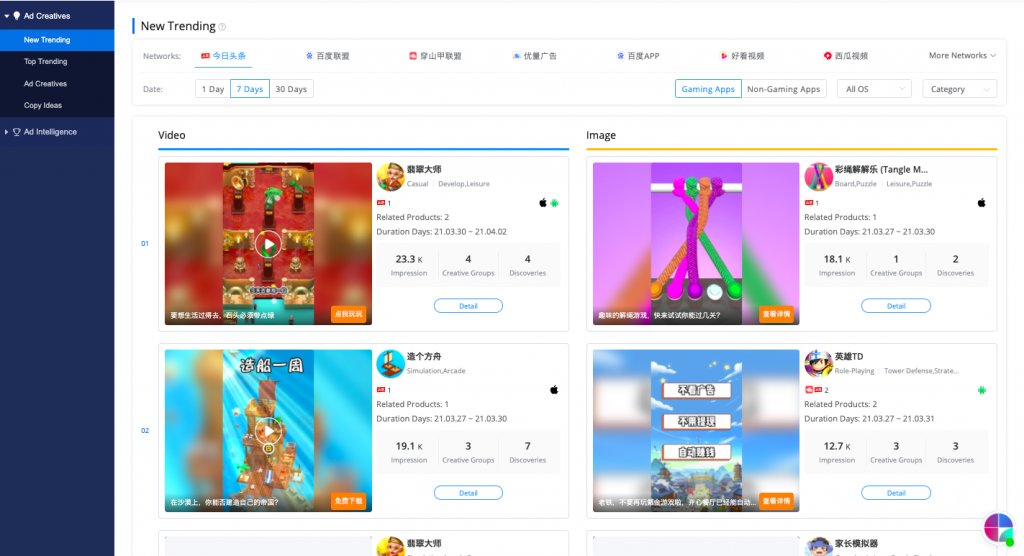 For example: Check today's headlines media which have good exposure effects this week. You can select Today's headlines to view the video creative list and picture creative list; we will rank according to the estimated impression of materials in the current networks and industry to help You have insights into which recent topics and plots have recently started to increase.
2.Top Trending
In addition to the fresh inspiration you usually get, what are the common gameplays in the market that are now active again? Top Trending is updated daily on the recently active materials in the world, sorted by the number of recent discoveries; to help you discover the hotspots of materials on the market.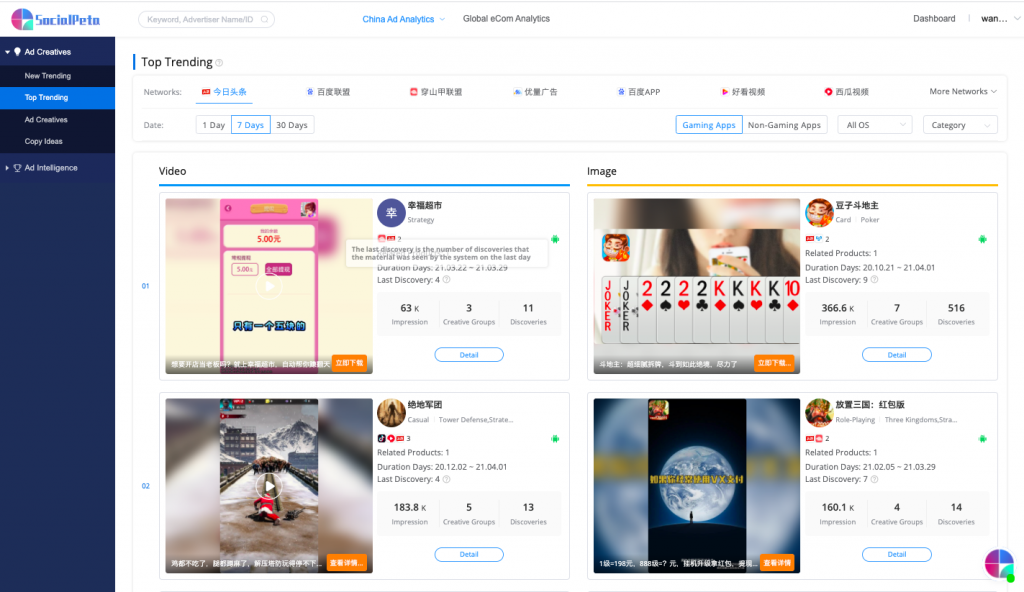 In addition to viewing the top channels, you can also view the ranking of materials according to different types of channels and combined with the delivery scene; for example, for role-playing games, you can select the online alliance channel to view the recent role-playing categories in the online alliance channel How to play the game.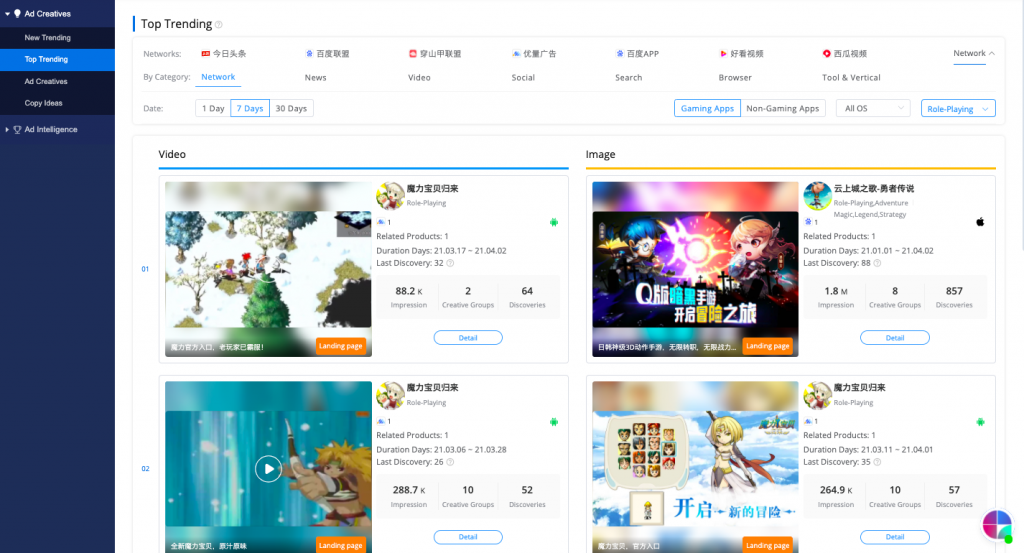 We also provide a browse mode, you can switch the list to browse the video list or picture list.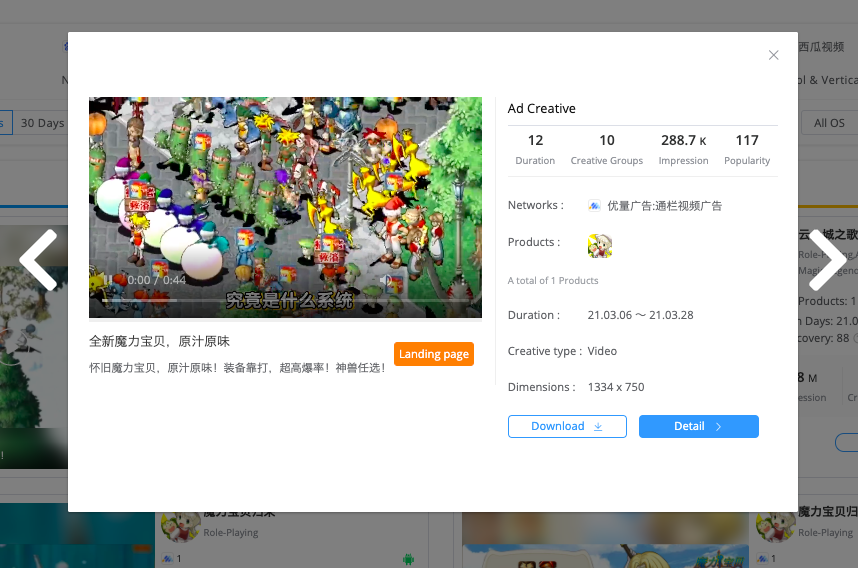 The above are the functions of this update of the creative list. I hope to provide you with better data services~