Audience Report Manager – January 2021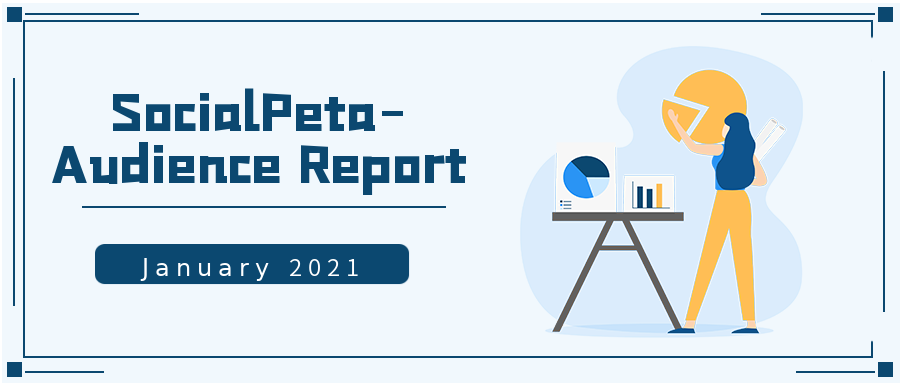 Introduce: Insight into Audience Analysis
SocialPeta recently upgraded its audience report function,you can use it in 'Dashboard-Reportmanager'.
Optimize the filter design to easily find historical hot reports;
Improve the report recommendation, collection and update mechanism, and more popular related reports are waiting for you;
Support PDF report download;
Increase report data interpretation function, user portraits are clear at a glance.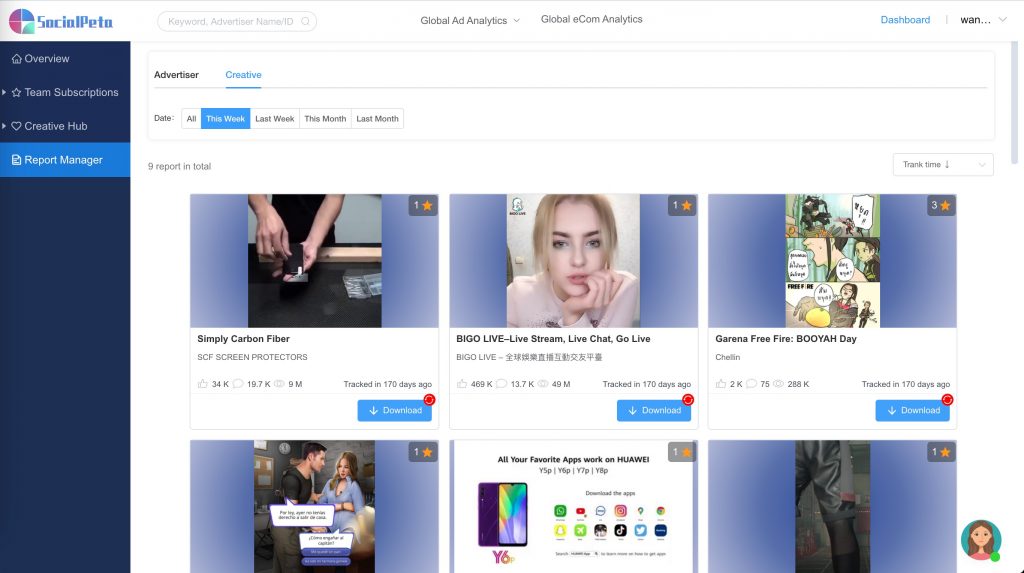 Let's follow the editor and experience the latest report function together!
1. The Entrance of Report Subscription
There are two types of reports: advertiser audience report and ads audience report. The respective subscription paths are as follows.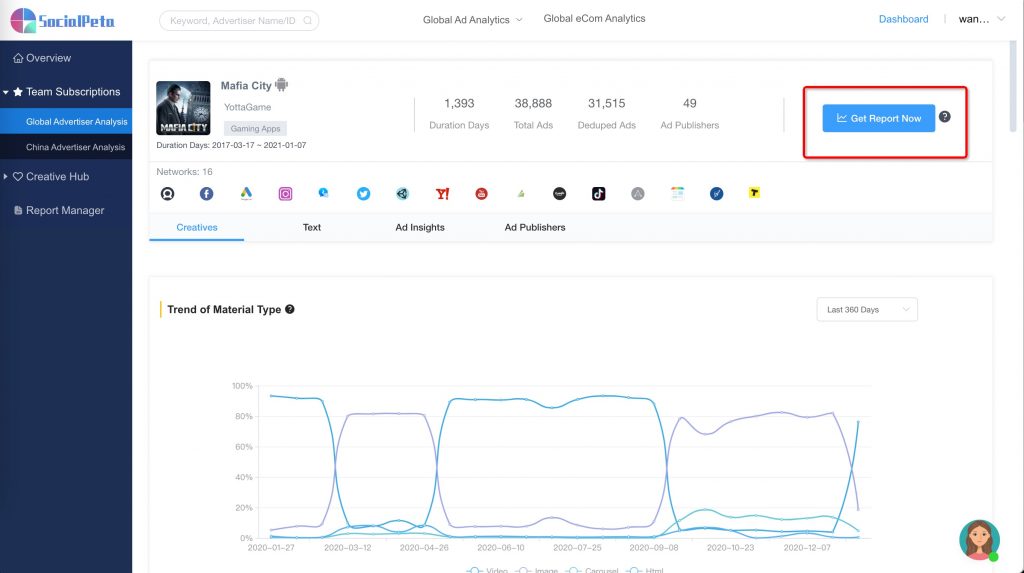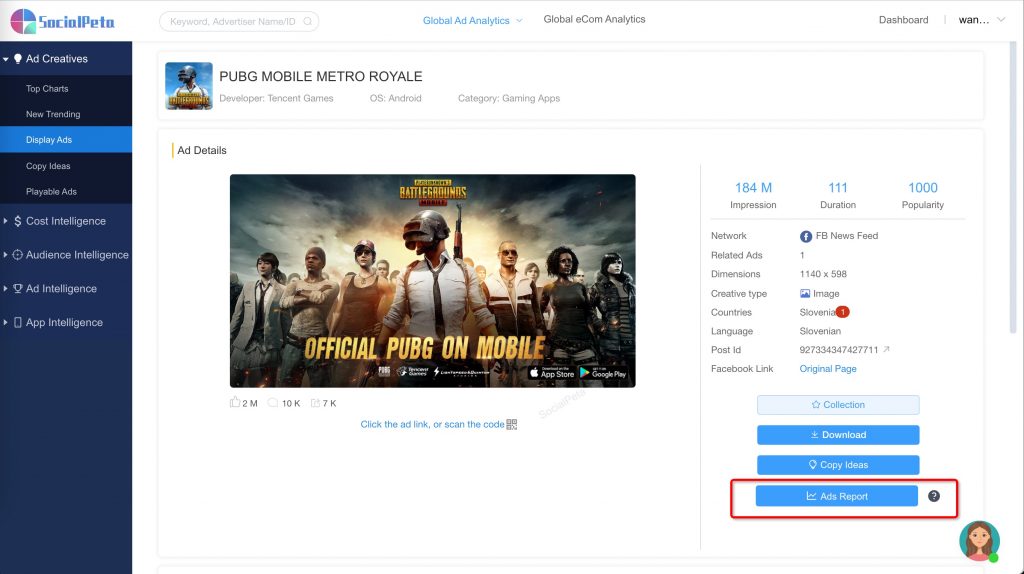 2. Report Manager
The report has four statuses. Take the advertisement-report management page as an example:

Recommendation report: The system recommends relevant popular ads to you based on the types of ads you are concerned about, such as the first two cards in the first row;
Downloadable report: Click the download button, the PDF report can be viewed in a new window, such as the card at the end of the first line;
Generating report: For the first subscription/long period not updated, the report takes 5-30 minutes to generate, such as the first card in the second row;
Pending update report: For reports that have not updated data for a long time, the download button will have an update prompt, which can be updated manually as needed, such as the card at the end of the second row.
Report collection:

See the upper right corner of the card. With the increase in user usage after going online, the number of report collections will widen. The number of collections can be used to judge the popularity of the report.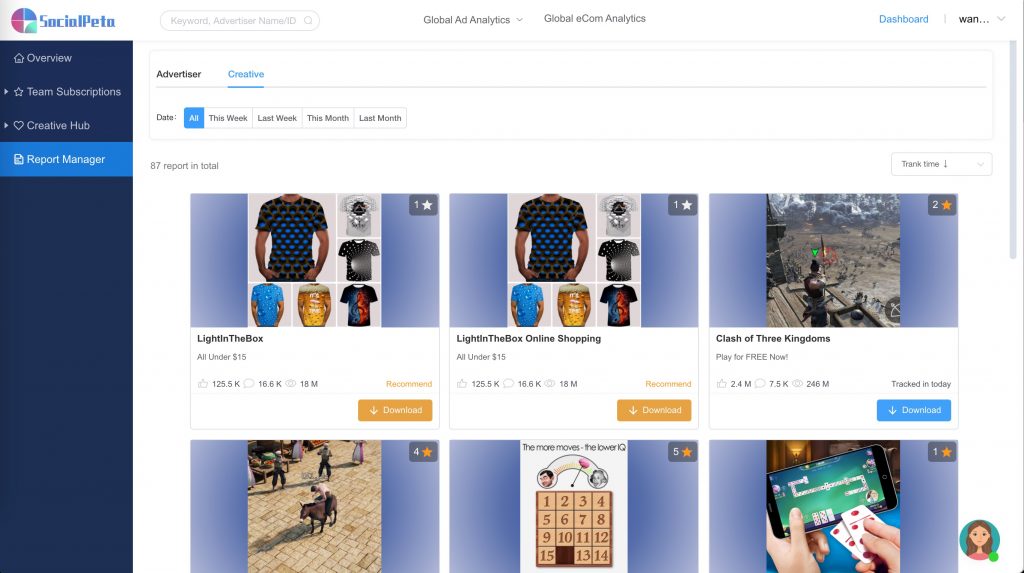 3. PDF Report
The report is divided into three parts: ads/advertiser details; social data; demographics.
Among them, the demographics part has added the function of data interpretation, allowing you to understand the user portrait at a glance.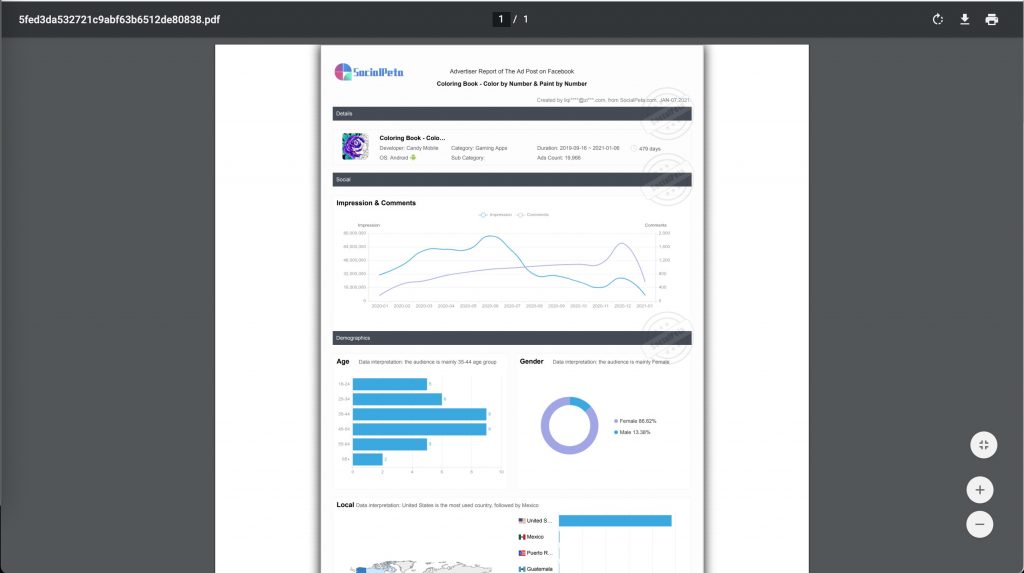 The audience report function has been introduced in this issue, and it will still be optimized in the future, so stay tuned!