SocialPeta-Amazon Research-Major Upgrade

SocialPeta - Amazon Research has been upgraded, and you can use it in the "Global eCom Analytics-Amazon Research"
Japanese marketplace has been added to Product Database to provide a broader market for your cross-border business
Added Product Charts function to help you select products efficiently and operate accurately
Features:
1. Product Database-Add Japan Marketplace
As shown in the figure, you can switch sites on the left side of the search box. Currently, the Japanese marketplace supports 650w+ product for you to filter.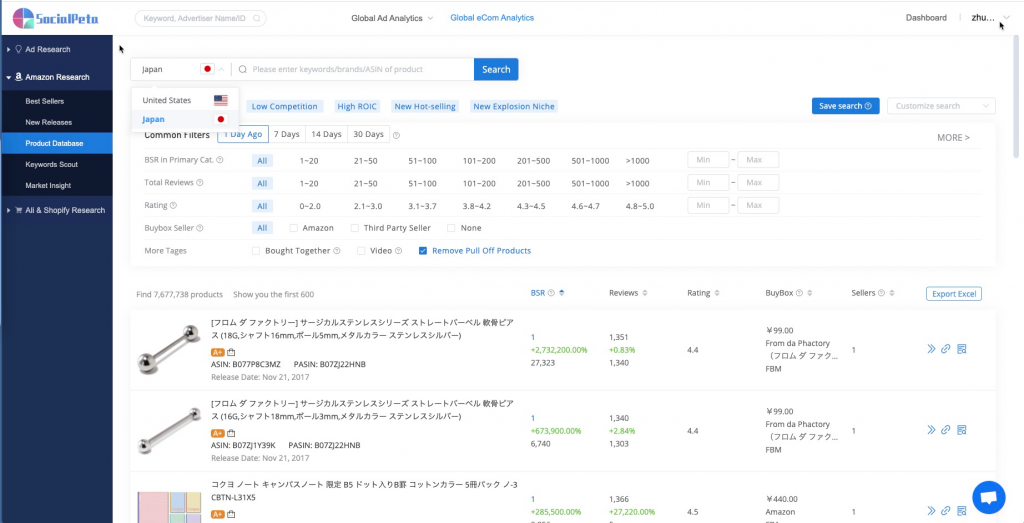 2. Product Charts
The new Product Charts function supports the three major lists of Best Sellers, New Releases, and Movers & Shakers, covering all categories of products, and potential explosive products are waiting for you to see.
Support switching within 7 days and 30 days, easily grasp the current commodity new trends
Ranking FBA and FBM products separately, combined with logistics and distribution capabilities, to help you find more suitable products
2.1 Best Sellers
Chart of Best Sellers under comprehensive evaluation.
The ranking is based on the comprehensive performance of the BSR in the selected time period.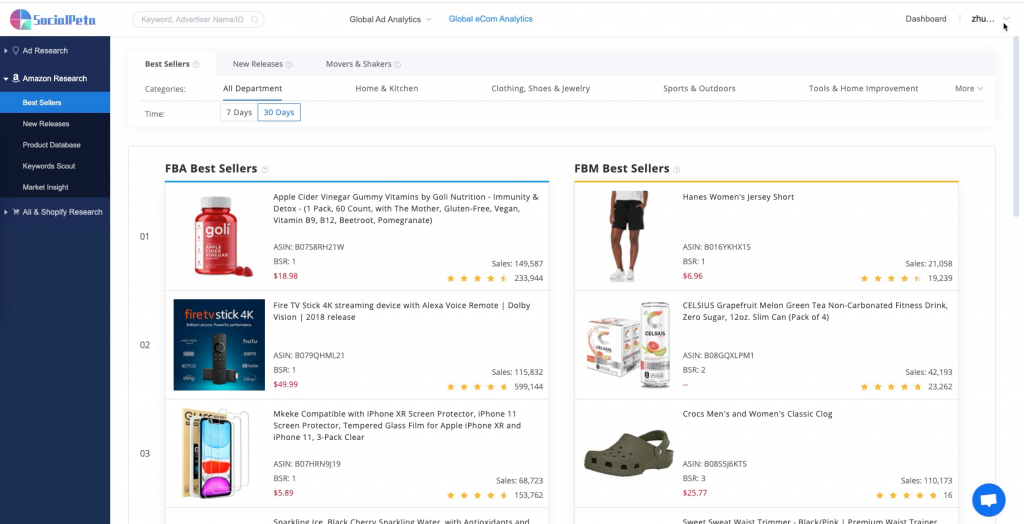 2.2 New Releases
Chart of the most potential New Arrivals under comprehensive evaluation.
Recommend potential new products that will be on the shelves within 3 months and the BSR ranking will continue to rise.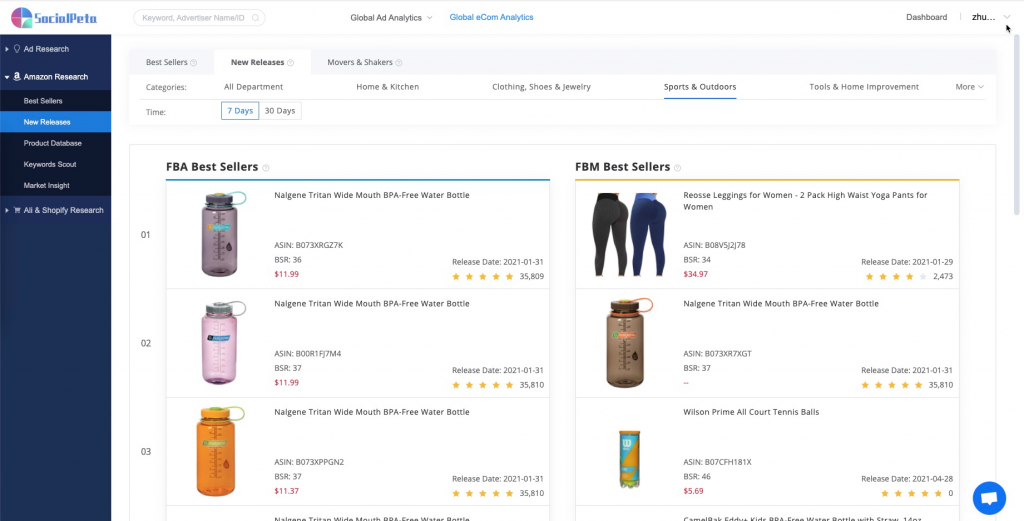 2.3 Movers & Shakers
Chart of products that have made the biggest and quickest gains in their respective sales rank.
From the products with good BSR rankings, you should not miss the opportunity to find products that have rapidly increased their rankings recently.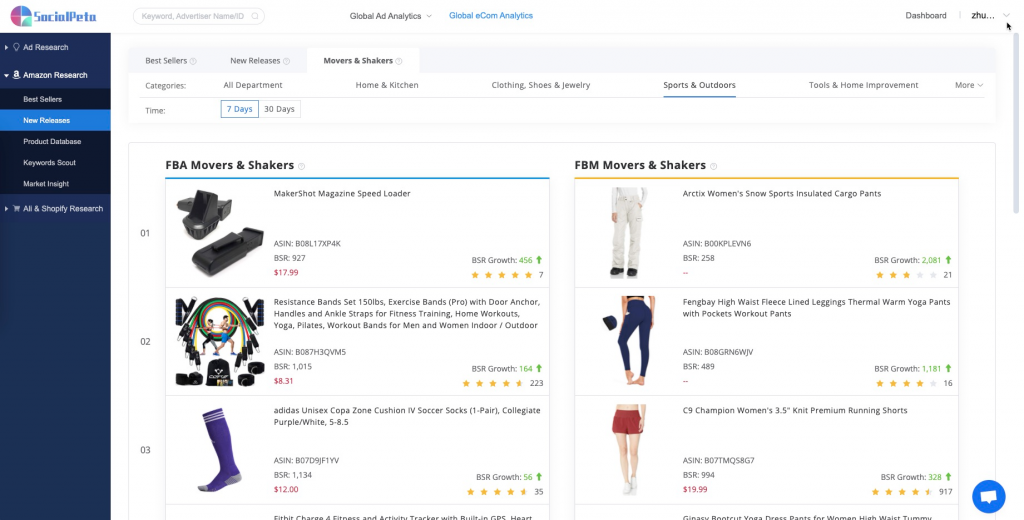 Regarding the functional upgrade of Amazon Research function, the introduction of this issue is complete, and the follow-up will still be optimized, so stay tuned~