Product Announcements|Country/Region Analysis is online now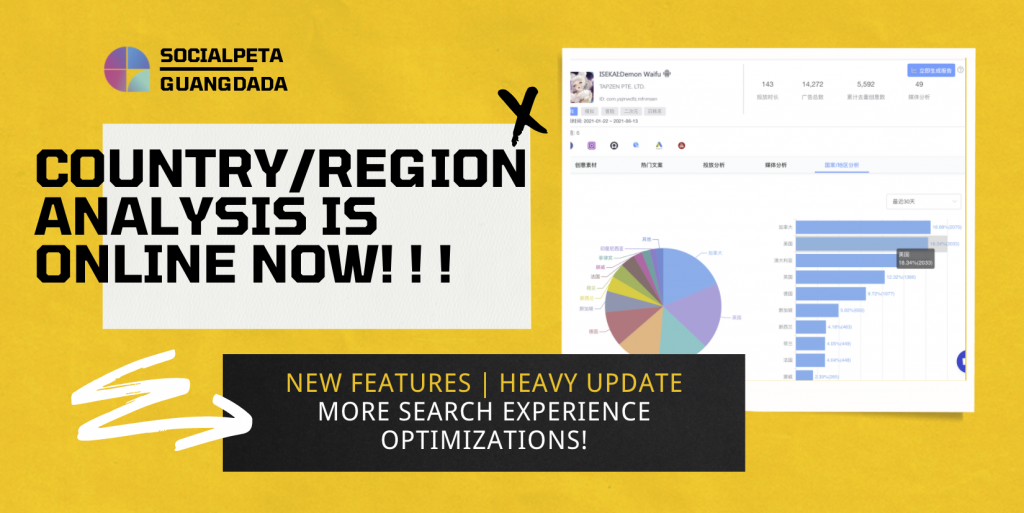 1、AD Global |Advertisers support the analysis of the distribution of countries and regions
Advertisers' global distribution of materials can see the strategy of this product's global layout. Although many game apps will focus on the head of the country, they usually have a different focus. Which advertisers do you follow? Let's take a look at the country and region distribution of competing products.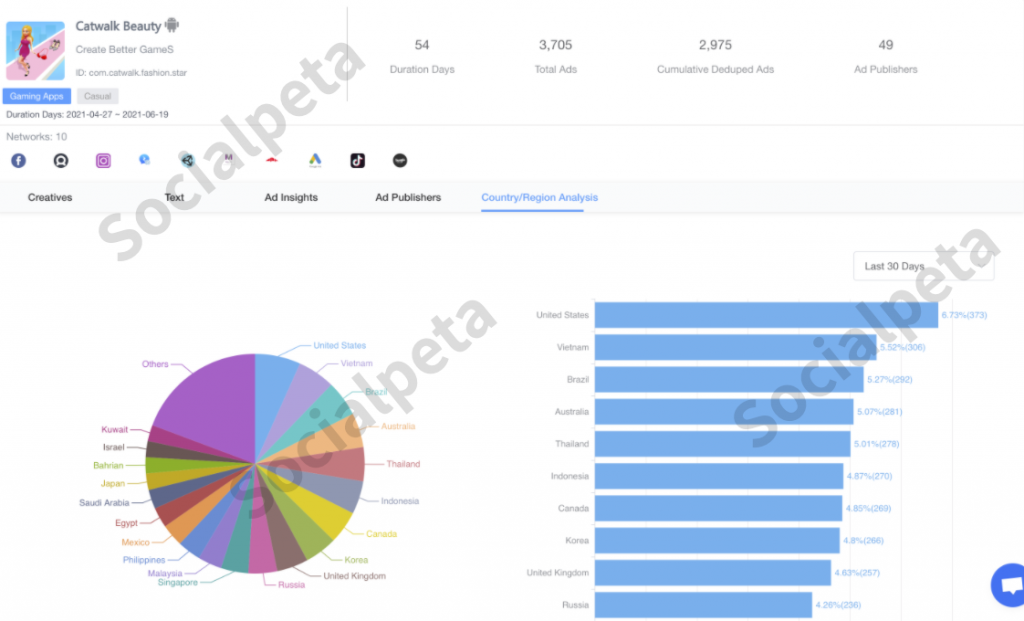 2、AD Global|Added historical search records
In order to improve the search convenience of our customers, the function of recording historical search is launched in this issue, and users can quickly view the last three historical searches. Through the drop-down of the saved options, in addition to viewing the filters saved by the user, the system also automatically saves recent queries for you. It is very convenient to go back when encountering unexpected situations.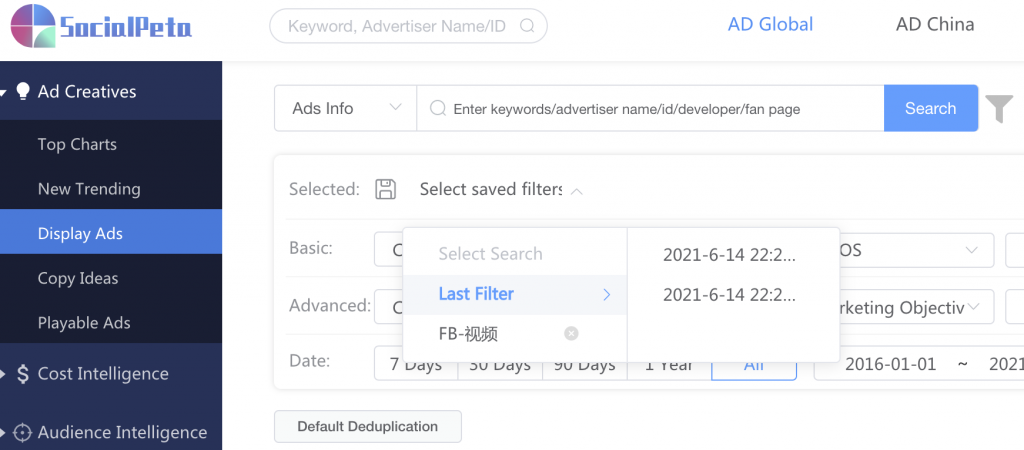 3、AD China|Support advertisers' in-app purchase/non-in-app purchase distinction and screening
The AD China version of the advertiser's audience support supports in-app purchase and non-in-app purchase APP screening and query.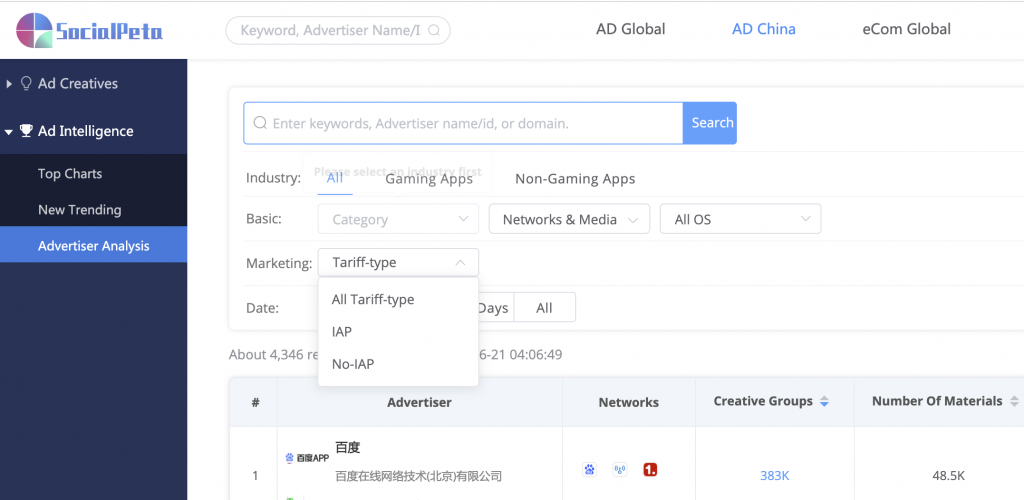 4、eCom Global|Shopify data volume increased from 500,000+ to 10 million+
The first platform of independent website sellers of overseas e-commerce owners is Shopify. With the continuous efforts of our engineers, Shopify's e-commerce data has achieved a milestone breakthrough. The total amount reaches more than 10 million.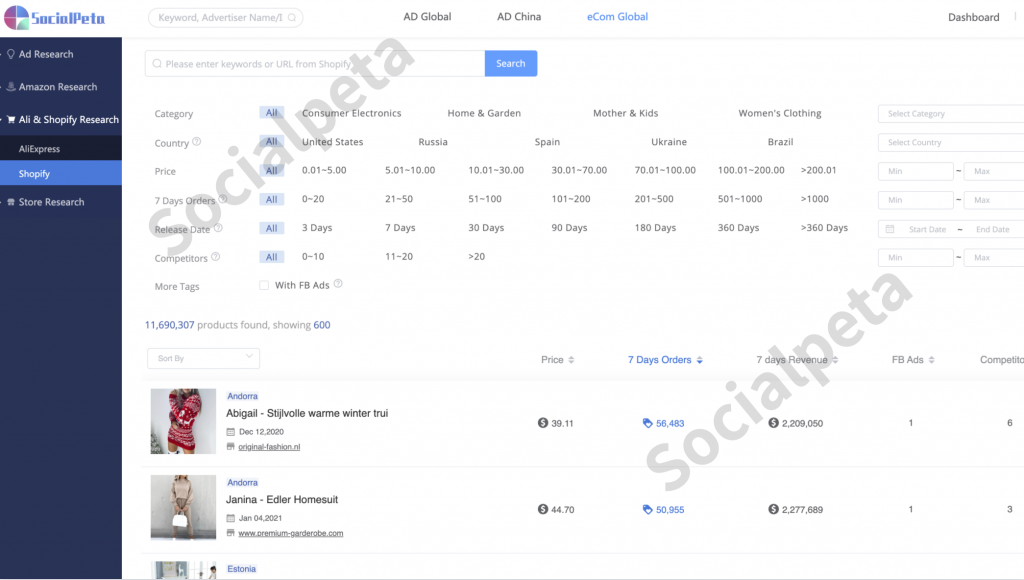 5、eCom Global|5 new sites for Amazon selection: Germany, France, Mexico, Spain, and the United Kingdom
The majority of Amazon's selected products have received attention from all parties since they went online, and many customers are looking forward to the increase in the site. Recently, the large e-commerce version has added 5 new country sites on the basis of the original US and Japan sites, and now supports 7 sites. Overseas e-commerce customers who pay attention to Amazon's product selection can choose arbitrarily, check and compare on different sites, and find their most likely profit opportunities.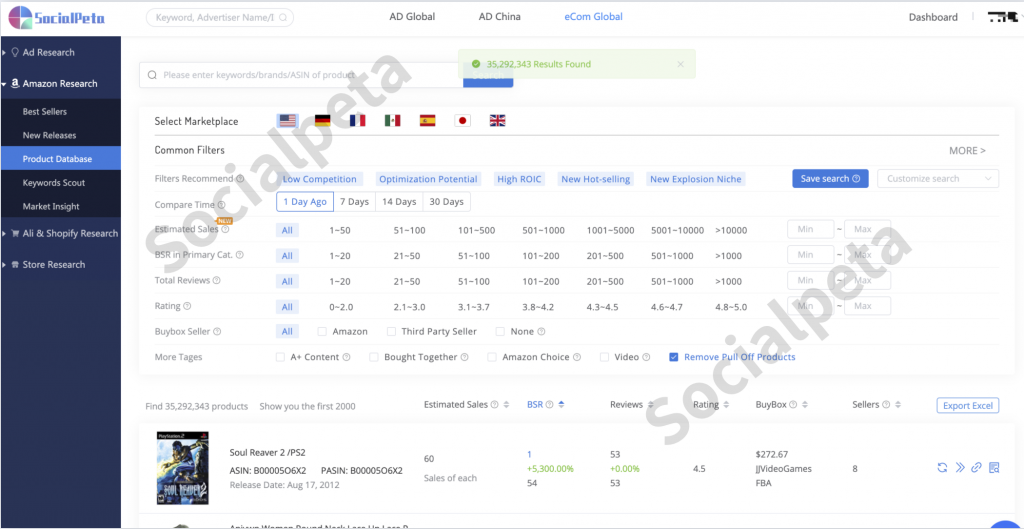 6、Search experience optimization and upgrade
In addition to many new and updated functions, we have re-upgraded and optimized the vast search and filtering functions, divided basic functions and advanced function modules, so that it is more convenient to select and view when filtering.