SocialPeta|eCom Global – Etsy Research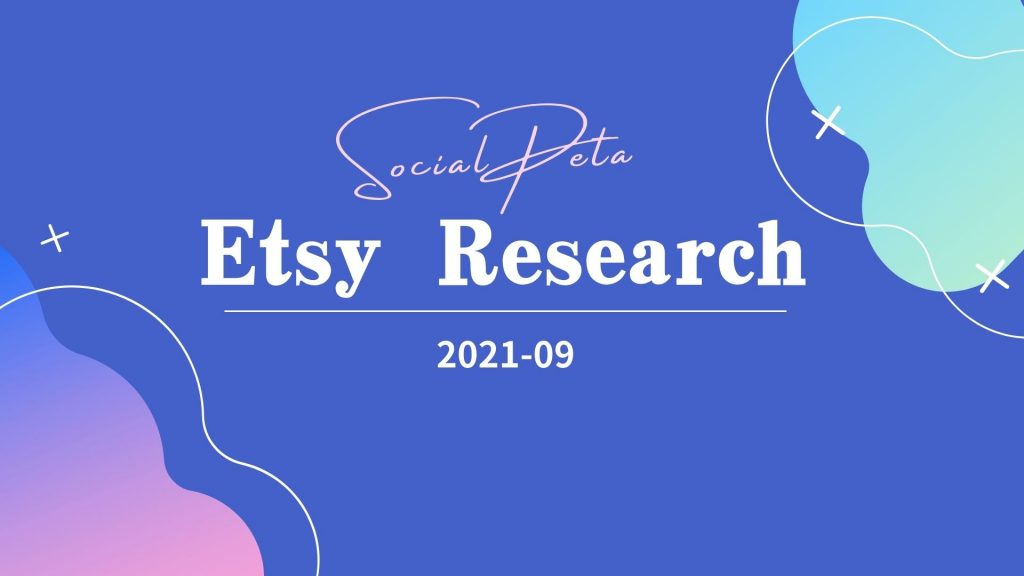 1. Etsy platform, it's coming.
Etsy e-com platform mainly sells handicrafts and emphasizes the sense of design. It is favored by female buyers. In the second quarter, the revenue of the Etsy platform was US $528.9 million, a year-on-year increase of 23.4%. At the same time, the Etsy platform increased 8 million new sellers. At present, there are 90.4 million active sellers. In the past year, the average GMS of active sellers increased by 22% year on year, reaching a new high!
Whether you are an Amazon or a Shopify seller, Etsy's product is always a nice choice!
2. Function Introduction
2-1 Search: supports product title or tags

2-2 Filtering: in addition to regular filtering, it also supports sales, reviews, favorites, and item type

Covering all categories of products, it supports nearly 7 days of product filtering, so that you don't miss the opportunity to seize new products!
The label is the official label of Etsy: Raving refers to "products that have been highly praised by multiple five stars in the past week", EtsyPick refers to "Etsy selected products", and Besteller refers to "products with high sales in the past six months".
2-3 Product Data: 27 million products and 5 million updates daily.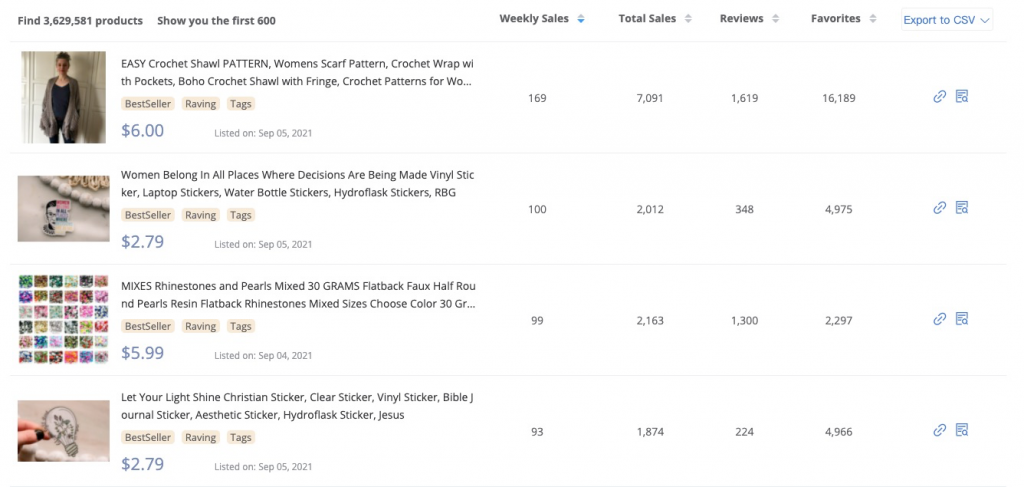 From the weekly sales, you can find products with good recent performance
From the total sales, you can find the monopoly of products
From the reviews, you can find the difficulty of the operation
From the favorites, you can find the market demand
Support product export
2-4 Product details: support tags display, shop information and the trends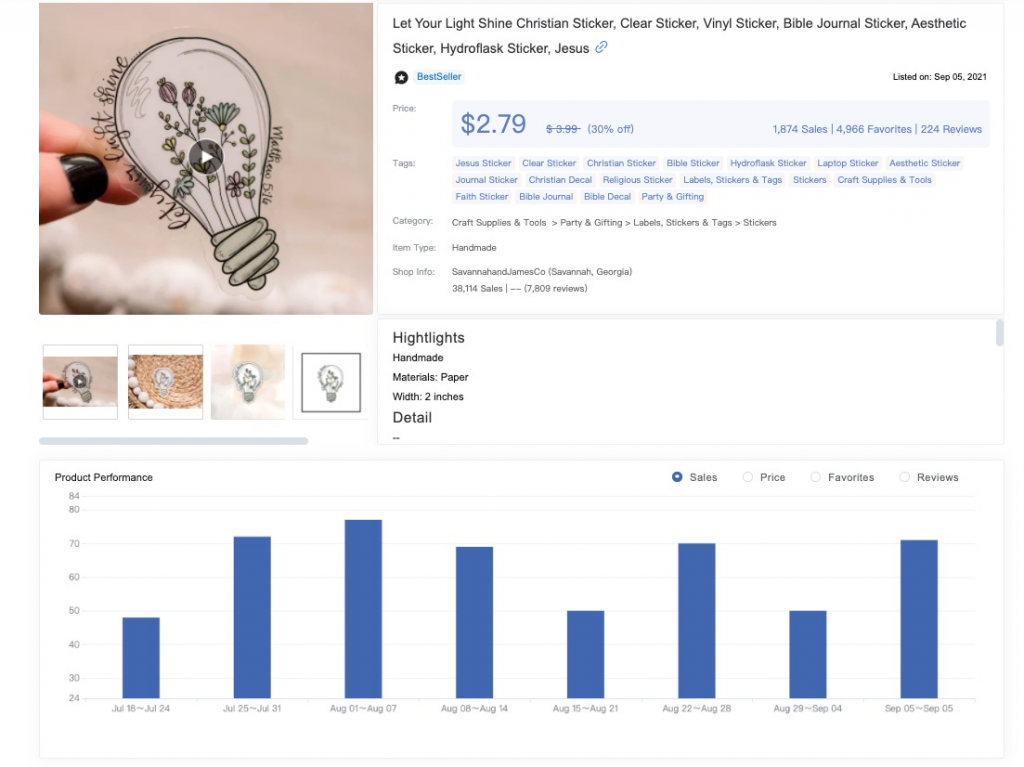 More official labels: Gift wrapping; Free shipping; Rare find.
Complete tag: a kind of keyword, which affects the exposure of products on Etsy
More shop information: sales, rating, number of reviews
Historical trend of products: sales, price, favorites, and reviews help you explore the product sales trend and cycle law
SocialPeta will continue to plough deeply!