GoodNovel Competitive Intelligence|Ad Analysis by SocialPeta
Competitive intelligence is the first step in our marketing intelligence work and one of the most important parts. Only when we understand the details of our competitors can we formulate a correct and effective marketing strategy.
In this report, SocialPeta analyzes the GoodNovel's ad analysis from multiple aspects and helps you see the competitive intelligence of top grossing apps GoodNovel.
Now, I'll tell you how to gain a competitive advantage by SocialPeta.
1. Basic Information of GoodNovel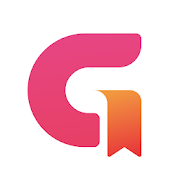 Network : Facebook,Audience Network
Developer : SINGAPORE NEW READING TECHNOLOGY PTE. LTD.
Publisher : Korean Food Recipes - 10k Recipes,Blue Light Filter,YouCam Nails - Manicure Salon for Custom Nail Art,Avira Antivirus Security 2019-Antivirus AppLock,30 Day Fitness Challenge - Workout at Home,Ameba,Alarm Clock,Alarm Clock Xtreme: Alarm, Stopwatch, Timer (Free),Sweet Selfie Camera:Beauty cam,photoselfie editor
Total creative ads during the time period : 1,975
2. GoodNovel's Competitive Intelligence
what is competitive intelligence? Competitive intelligence is the most important part of our marketing. Only when we fully understand the overall situation of our competitors and the market can we make accurate judgments.
Before advertising, we usually use various tools, such as SocialPeta, to check the details of competitors' ads. In this report, we will analyze the recent advertising performance of advertiser GoodNovel in detail to understand its advertising strategy.
Trend of Category
There are many types of creatives. We mainly analyze the trend of the ad creative category of GoodNovel in the recent period. As of 2020-09-07, among the GoodNovel's ad creative, the Html category's proportion is 0.0%, Video category's proportion is 0.0%, Playable Ads category's proportion is 0.0%, Image category's proportion is 100.0%, Carousel category's proportion is 0.0%.
Ad Network Analysis
The network that SocialPeta monitors can cover almost all mainstream channels in the world. Understanding the competitor's advertising channels is the first step in marketing work. According to the analysis of SocialPeta, we can see that in the date of 2020-09-07, GoodNovel's the proportion of networks impressions are placed like this:
Facebook's proportion is 100.0%,
In the date of 2020-09-07, GoodNovel's network with the most ads is Facebook and its proportion is 100.0%.
3. Top 3 Ad Creative Analysis of GoodNovel
This is the detailed information of the top three ad creatives with the best performance among all ad creatives of GoodNovel. We can see some advertising trends.
Top 1 Ad Creative of GoodNovel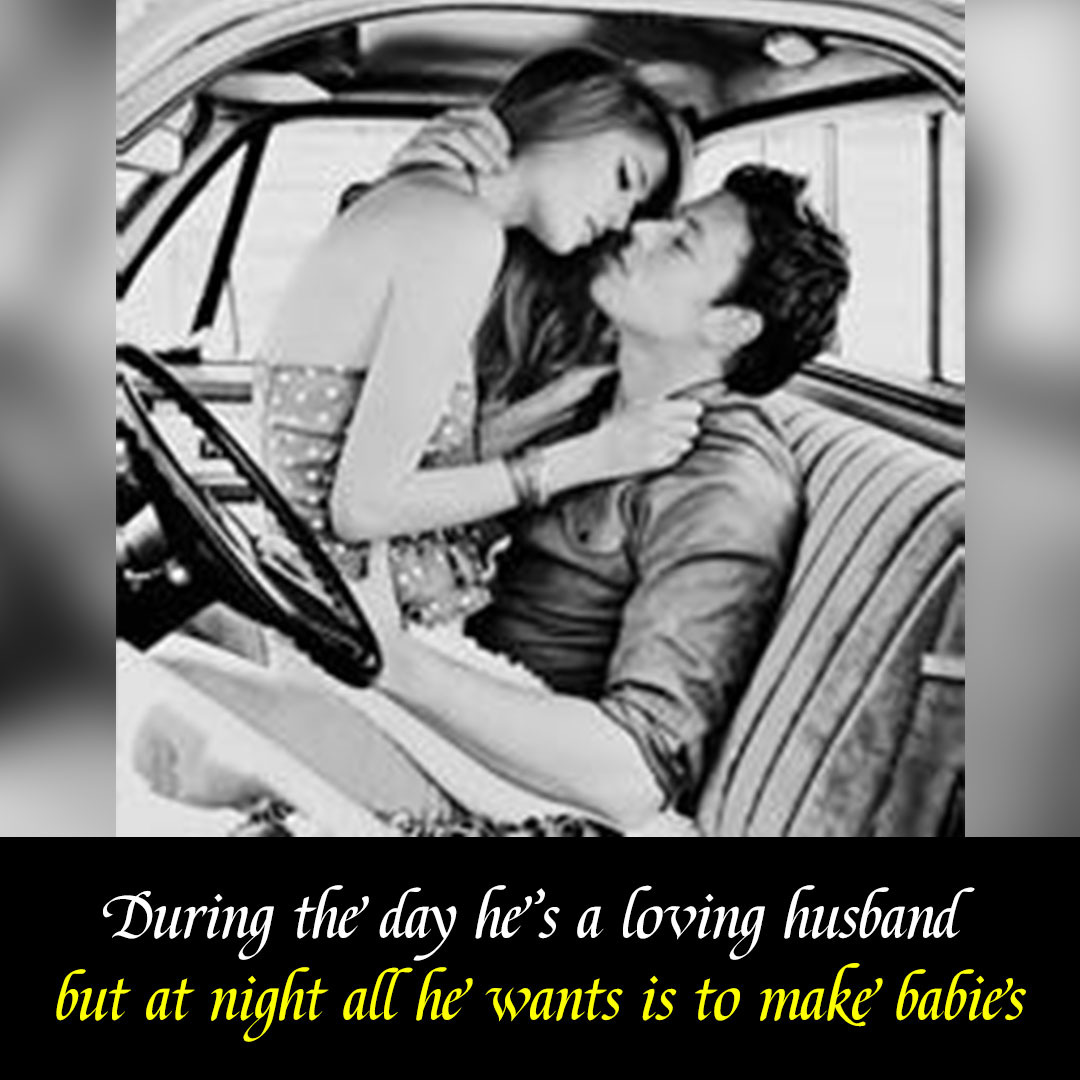 Headline :On the fateful day of her wedding, the groom leaves her at the altar, yet she manages to turn the tables on him by finding a replacement groom at the very last minute.
Text :Hello, World! We present to you our long-waited GoodNovel app version 1.0!! With dozens of books from Romance to Adventure, we invite you for a journey among worlds hidden within novels and wonders along the path of creating your own!!! GoodNovel is a web fiction platform and community dedicated to....
Top 2 Ad Creative of GoodNovel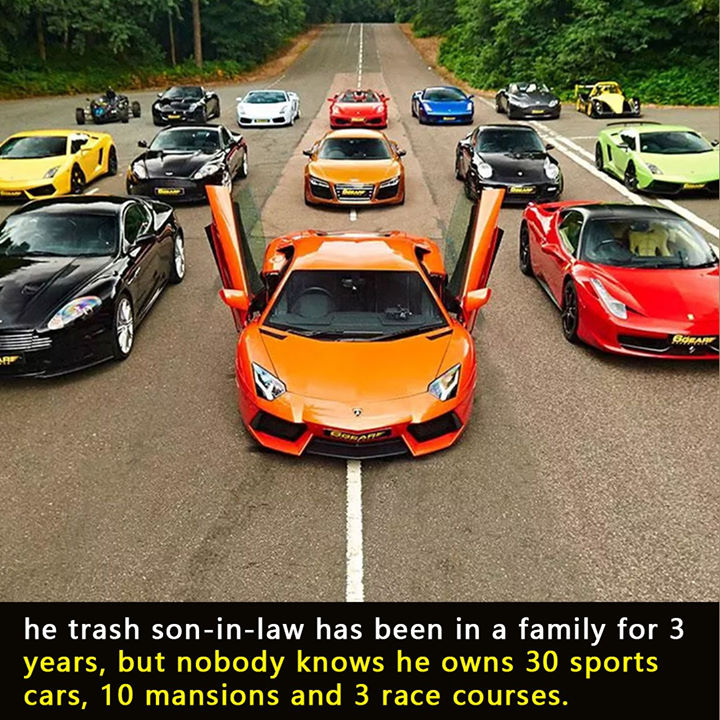 Headline :Everyone exchanged nervous glances but no one dared to talk.
Text :Decorative lights and illuminants lit up the extravagant Wilson family mansion. Tonight was the 70th birthday banquet of Lady Wilson, the head of the Wilson family. Her grandchildren and their spouses gathered around her to hand her their luxurious gifts. "Grandma, I heard that you love the Chinese tea. I looked high and low for this century-old Pu'er tea worth half a million dollars to present it to you." "Grandma, you like jade. This jade is carved from the authentic Hetian jade, it is worth seven hundred thousand dollars…" Looking at the nicely wrapped gifts in front of her, Lady Wilson laughed heartily. The entire ambiance was harmonious and happy. Suddenly, Charlie Wade, Lady Wilson's eldest grandson-in-law, spoke, "Grandma, could you lend me a million dollars, please? Mrs. Lewis from the welfare home is diagnosed with uremia and I need the money for her treatment…" The entire Wilson family gaped in extreme shock. Everyone stared at Charlie with bewilderment and surprise. This live-in grandson-in-law was overly atrocious and bold. Not only did he not prepare a gift for Lady Wilson on her birthday but he actually had the audacity to ask her for one million dollars. Three years ago, Lord Wilson, who was still alive and well, had come home with Charlie one day and insisted on marrying him to their granddaughter, Claire Wilson. Back then, Charlie was as poor and miserable as a beggar. Lord Wilson had passed away after they got married. Ever since then, everyone in the Wilson family tried to kick him out of the family. However, Charlie was always indifferent and nonchalant like a statue despite the insults and ridicule, and he spent his days in the Wilson family quietly as a live-in son-in-law. He was at his wits' end that he had to borrow money from Lady Wilson today. Mrs. Lewis, who had taken him in and saved his life, had uremia. She needed at least one million dollars for dialysis and a kidney transplant. He had no other ideas except for asking for Lady Wilson's help. He felt that since it was her birthday today, she might be delighted to have some mercy and provide her assistance. However, Lady Wilson was still laughing gleefully when abruptly her lips curled downwards and his eyes furrowed indignantly. She hurled the teacup in her hand to the floor and growled, "Are you here to celebrate my birthday or borrow money?" Claire hurried forward and said, "Grandma, Charlie is not thinking straight, please forgive him." She then pulled her husband aside frantically. At this moment, Wendy, Claire's cousin sneered in disdain. "Claire, look at the person you're married to. Gerald is only my fiancé and we haven't even gotten married yet but he gifted Grandma the jade. Look at your good-for-nothing husband. Not only did he come empty-handed but he also has the nerve to ask Grandma for money." "You're right. Charlie, we're both the grandsons-in-law of the Wilson family but you're such a disgrace." The man who was talking was Gerald White, Wendy's fiancé, who was also the son of the wealthy family in town. Although Gerald was about to marry Wendy, in his eyes, Claire was so much more beautiful and elegant than his fiancée. Claire Wilson was the famous goddess of beauty in Aurous Hill, but Gerald was very frustrated and irritated when such a beauty got married to a loser. "It's best for this person to get out of the Wilson family now." "Yes. He is such a disgrace to our family." "Perhaps his intention is not to borrow money but to spoil the joyful ambiance of Grandma's birthday instead." Charlie clenched his fists tightly as the entire Wilson family was humiliating and ridiculing him. If it wasn't for the sake of the urgency, he would have left this annoying place. However, his father's words echoed in his head. He had taught him to be grateful for the help he received and to return the favor tenfold. Hence, he suppressed the fury and humiliation slowly building within him and said to Lady Wilson, "Grandma, whoever saves one life saves the world entirely. Please, I beg for your mercy." Someone in the room snorted loudly. "Mr. Wade, stop force-feeding chicken soup to Grandma. If you want to rescue someone, you can find a way on your own. Who do you think you are to ask for money from Grandma?" It was Wendy's brother, Harold Wilson. The sinister brother and sister had always been prejudiced against Claire, who was superior to them in every aspect. Hence, they would always attack Charlie at any chance they could seize. Claire, who was wearing a slightly awkward expression on his face, started, "Grandma, Charlie's father died when he was eight. It was Mrs. Lewis at the welfare home who had brought him up. He is utterly grateful of her graciousness and that is why he wants to return the favor so badly. Could you please help him…" Lady Wilson growled with an indignant face, "You want me to help him? Okay, divorce him now and marry Mr. Jones. If you do as I say, I'll give him one million dollars right away." The Mr. Jones that Lady Wilson was referring to was Wendell Jones, a man who was always pursuing Claire despite her married status. The Jones family was one of the prominent families in the upper social circle in Aurous Hill, which was much more powerful than the Wilson family. Lady Wilson had always wanted to get on their good side. At this moment, the butler sprinted in and said, "Mr. Jones sent a birthday gift to Lady Wilson. It is a talisman carved from the jadeite stone worth three million dollars." Lady Wilson broke into a large smile and quickly blurted, "Bring it to me. Let me see." The butler immediately presented the emerald green talisman which sent waves of exclamation across the living hall. The emerald talisman was crystal clear with its vibrant and sharp colors, without any trace of impurities. It was of the finest jade quality. Gerald, who had gifted the talisman, gloomed in irritation instantly. He didn't expect Wendell Jones, who had nothing to do with the Wilson family, to be so generous and lavish. Lady Wilson caressed the talisman cheerfully and said, "Oh, Mr. Jones is so sensible. It will be a sweet dream come true if he were my grandson-in-law." Then, she lifted her gaze at Claire and asked, "So, how's that? Do you want to consider my terms and conditions?" Claire shook her head decidedly. "No, Grandma. I will never divorce Charlie." A dark stormy cloud instantly hovered beneath Lady Wilson's eyes. She shouted angrily, "You... What good is that person? Why do you want to waste your time on him? Kick that person out of my house. He is not allowed at my birthday banquet. I don't want to see his face." Charlie heaved a sigh of dismay and regret. He didn't want to stay with the Wilson family anymore, so he said to Claire, "Claire, I'm going to the hospital to visit Mrs. Lewis." Claire said quickly, "I'll go with you." Lady Wilson shouted again, "If you leave now, you're no longer my granddaughter. You can take your mom, your dad, and that person and get out of the Wilson family." Claire stared at her grandmother, shocked. She did not expect to hear such a harsh comment from her. Charlie interjected, "You stay here, don't worry about me." Before Claire could compose herself from the trance, he turned and left. Harold laughed behind him. "Hey, my dear Charlie, if you leave with an empty stomach, will you go on the street and beg for food? If you do so, you'll tarnish our family name. Here, I have a dollar, go buy a bun or something to eat." Harold produced a one dollar from his pocket and threw it at Charlie's foot. The entire family's thunderous laughter echoed across the house. Charlie gritted his teeth in annoyance and left the house without looking back. *** When Charlie arrived at the hospital, he immediately went to the cashier department to try to negotiate an extension of payment for another two days. However, when he approached the nurses, he was informed that overnight, Mrs. Lewis had been transferred to Fairview Hospital, Eastcliff's top hospital, for treatment. Charlie gaped in shock and quickly asked, "How much does it cost? I'll find a way to settle it." The nurse said, "The bill is three million dollars in total. One million dollars has already been paid, the remaining two million needs to be settled without a week." "Who covered the one million dollars?" The nurse shook his head. "I have no idea." Charlie frowned in confusion. Just as he turned around to figure it out, a person was standing behind him. They exchanged glances, and the person bowed before him and said, "Young Master. We've finally found you. Sorry for all the troubles and misery you've suffered for all those years." Charlie furrowed and asked coldly as if he was a completely different person. "Are you Stephen Thompson?" The person gaped in surprise. "Young Master, you still remember me." Charlie startled slightly and murmured, "Of course I do. I remember each and every one of you. You forcibly drove my mom and dad out of Eastcliff along with me and fled the city. My parents died along the way and I became an orphan. What do you want from me now?" Stephen grimaced sorrowfully and said, "Young Master, Lord Wade was very sad when he learned about your father's death. He never stopped looking for you. Come, let's go home and meet him." Charlie said coldly, "Just go, I don't want to see him." Stephen said, "Young Master, are you still mad at your grandfather?" "Of course." Charlie said loudly. "I'll never forgive him in my entire life." Stephen sighed dejectedly. "Before I came here, the Master did say that you will not forgive him." "Good. Luckily he still has some senses in him." Stephen continued, "Lord Wade knows that you've had a hard life for so many years and he's asking me to compensate you. If you don't want to go home, he will buy the largest company in Aurous Hill and give it to you. Besides, here, take this card, the pin number is your birthday." Stephen handed over the premium black card from Citibank. "Young Master, there are only five of such cards in the country." Charlie shook his head sternly. "No, I don't want it, take it away." "Young Master, Mrs. Lewis is still two million dollars in debt for her medical bills. If she doesn't pay up, she might be in danger…" "Are you threatening me? Is this part of your sinister plan?" Stephen waved his hands frantically. "Oh no. We wouldn't dare do such a thing. Keep the card, then you'll have enough money to pay the bill." Charlie asked, "How much is in this card?" "Lord Wade said that he deposited some pocket money for you in this card. It's not much, just ten billion dollars." Chapter 02 Ten billion dollars?. Charlie was shocked. His eyes wide open, his mouth wide agape. He knew that his grandfather was very wealthy, but back then, he was too young to understand the concept of money. He only knew that the Wade family was one of the wealthiest families in Eastcliff and even the country, but he wasn't sure what his net worth was. Right now, he finally knew. If ten billion dollars were just pocket money, it meant that the entire Wade family had a net worth of more than one trillion dollars. Frankly speaking, at this moment, he was slightly touched and swayed. However, when he thought about his deceased parents and how his grandfather was part of the reasons why they had died, he knew he could never easily forgive him. Sensing his frustration, Stephen quickly said, "Young Master, you are one of the Wade family members, so the money is yours. Besides, technically speaking, it belongs to your father." "The Master said that if you're willing to go home, he will let you inherit the family's one-trillion-dollar business empire. If you don't want to go home yet, use this money for your living expenses." "Oh yes, another piece of news—Aurous Hill's largest and most profitable company, the Emgrand Group with a market value of one hundred billion dollars, had been wholly acquired by the Wade family yesterday. All the equities are now under your name, you can claim your right at the company tomorrow." Charlie listened to him in a daze, completely in disbelief. Wasn't it a little too much investment from the Wade family for his sake? A premium black card with a credit limit of ten billion dollars, Emgrand Group with the net worth of one hundred billion dollars. Although Aurous Hill was a land of talents, the only constant honorable existence was the Emgrand Group. It was the champ of Aurous Hill's business industry. Any prominent and influential family had to bow before the Emgrand Group, including those families that humiliated him today—the Wilson family, the White family, and even the Jones family who was still trying to pursue his wife. They were nothing but lowly servants in front of Emgrand Group. And this magnificent company was his now? Stephen handed him a business card and said, "Young Master, you might need some time to calm down and think about it, so I'll excuse myself now. This is my card with my number on it, please call me if you need anything." At that, Stephen turned and left. Charlie was still in a daze after he left. He didn't know whether he should accept the compensation from the Wade family. However, he recalled the past decade of misery and hardship and the humiliation he had experienced when he married Claire. This was the compensation that the Wade family was giving him for his suffering, so why shouldn't he take it? Besides, Mrs. Lewis urgently needed two million dollars for her treatment. He gritted his teeth as he clutched on the card tightly, then turned back to the cashier department. "Hi, I would like to settle the bill." The card was swiped, the password was keyed in, and the transaction was complete. Two million dollars was credited into the hospital's account just like that. Charlie felt like he was still hovering in the clouds. Did he just become a billionaire in the blink of an eye? *** He went home in a trance. At this moment, the house was fueled with the wrath of fury. Claire and her parents did not live in the Wilson family villa but they stayed in an ordinary house instead. Since Claire married Charlie and after Lord Wilson died, they were kicked out of the villa. His mother-in-law was screaming in great dismay, "If you don't divorce Charlie Wade now, your grandma might kick you out of Wilson Group." Claire said calmly, "If she does, I'll just find another job." "You…" Her mother growled angrily, "What's so good about Charlie Wade, anyway? Why can't you just divorce him and marry Wendell? If you marry Wendell Jones, our whole family can hold our head up high." Her father added, "Your mom's right. If you marry Wendell, our family will immediately become a precious treasure in the family. Your grandma will cherish you and pamper you every day." Claire uttered, "Just stop. I won't divorce Charlie." "You." Both parents had wanted to keep on persuading Claire when Charlie pushed the door open and walked in. His in-laws gave him a dirty look when they saw him. His mother-in-law snorted in disgust. "I thought you'd forgotten the way home, Charlie Wade." Charlie sighed quietly inside his heart. His mother-in-law had always looked down on him, but what would she do if she were to know that he was now the owner of Emgrand Group and had ten billion dollars in cash? However, this was not the time to reveal his true identity. He had left the Wade family for a long time now, who knew how was the family doing now? What if someone from the family targeted him if he exposed himself? Staying in the dark was the best option for now. Hence, he lowered his head and said humbly, "Mother, I'm sorry for all the troubles I've caused today." His mother-in-law shouted, "Trouble? This is more than trouble, you're putting us at stake. Can't you have the slightest decency and get out of our house?" Claire hurriedly interjected, "Mom, how could you say that? Charlie is your son-in-law." "No." her mother growled, "I don't have such a person as my son-in-law. It's better if he can go as far as he can." Claire nudged Charlie and said, "Hurry, let's go back to the room." Charlie nodded gratefully and fled back to the room. They had been married for three years, but they had never consummated the marriage, not even once. Claire slept in bed while he slept on the floor at the side. Tonight, Charlie found it hard to fall asleep. What unfolded today was a real shock and consternation and he had yet to digest it. Before going to bed, Claire said, "How is Mrs. Lewis doing? I have about one hundred thousand dollars with me now, you can use it tomorrow." Charlie said, "It's okay. Someone paid her bill and transferred her to Eastcliff for treatment." "Really?" Claire exclaimed in awe. "Wow. So, Mrs. Lewis will be fine then?" "Yes," Charlie said, "Mrs. Lewis has done good deeds throughout her life and helped so many people. Now, someone is returning her favor." "Glad to hear that." Claire nodded with a smile. "You can have peace of mind now." "Yes." "I want to sleep now. There's a lot to handle in the company lately, I'm exhausted." "What's happening in the company?" "It's not doing very well lately. Grandma wants to collaborate with Emgrand, but Wilson Group is too weak as compared to their scale. They wouldn't even bat an eye at us." "Oh? Has there not been a collaboration between Wilson Group and Emgrand before?" Claire laughed sarcastically. "Of course not. What are we in the eyes of Emgrand? I bet we look like a speck of insignificant dust to them. Even Gerald's family, Wendy's fiancé's family, could barely scratch the tail of Emgrand's business empire. This is also why Grandma is eager for them to be married soon so the White family can help our family build some connections with Emgrand." Charlie nodded knowingly. The Wilson family had used all the tricks up their sleeves to collaborate with Emgrand Group. However, Lady Wilson never would have thought that he owned Emgrand Group now… Thinking of this, Charlie decided to take over Emgrand Group and lend Claire a hand in her business. The Wilson family did not treat her fairly and they bullied her too much. As her husband, he had the responsibility to help her improve her status in the family. He said in his heart earnestly, 'Claire, your husband is different now. I will not let anyone look down on you again. I will make the entire Wilson family bow down to you." Chapter 03 The next morning, after preparing breakfast, Charlie rode his scooter to Emgrand Group's office. He parked his scooter on the side of Emgrand's parking lot. As soon as he locked his scooter, a black Bentley slowly parked in a spot across from him. He looked up inadvertently and saw a young couple getting out of the car. The man was wearing a branded suit, looking very handsome and smart. Meanwhile, the lady was dressed up in a flamboyant style. Although somewhat gaudy, she was considered a beauty. As it turned out, the lady was Wendy Wilson, Claire's cousin, and the man was her fiancé, Gerald White. Charlie didn't know why they were here, but he knew that the best way to avoid trouble was to stay away from them. However, the more eager he wanted to hide from them, the higher chances they would see him. Wendy caught sight of him from the corner of her eyes. She yelped loudly, "Hey, Charlie." Wendy called out his name in a friendly manner, but Charlie felt goosebumps all over his back. Out of courtesy, he could only stop where he was and wait for them to approach him. He smiled and asked, "Wendy, hey, why are you here?" Wendy chuckled. "Oh, Gerald is here to see Doris Young, vice-chairman of Emgrand Group. I'm here to keep him company." Then she turned to look at Gerald with affection and said, "The White family has a lot of projects with Emgrand Group. Not only would it help the White family but also our Wilson family in the future." Charlie didn't know that the White family was one of Emgrand Group's business partners. After all, he had just taken over the company and he hadn't had time to get through the details. He didn't show anything unusual on his face. Instead, he simply said with a polite smile, "Mr. White is very talented and magnificent, both of you make a great couple." Gerald glared at Charlie contemptuously, feeling a surge of anger within him. This person had been scolded so badly by Lady Wilson yesterday in front of everybody, how was he able to smile like a clown as if nothing had happened today? Why did Claire, such a stunning and wonderful lady, marry such a person? If this person never existed, he would certainly have pursued Claire with great effort. Who would want to be engaged to Wendy, who paled in comparison in every aspect? Gerald huffed a breath in dismay and asked in a pretentious tone, "Why are you here?" Charlie casually said, "I'm here to apply for a job." "Apply for a job?" Gerald sneered disdainfully. "You? The person who can't do anything wants to apply for a job at Emgrand? Are you kidding me?" Charlie frowned. "What has it to do with you?" The reason why Wendy called Charlie in the first place was to humiliate him. Now that Gerald had started, she immediately mocked, "Why? Gerald is right, isn't he?" "In terms of educational background, do you have any diplomas?" "In terms of skills and abilities, do you have any achievements or results to show them?" "Trust me, they wouldn't even entertain a person like you even if you've come to apply for a security job. Know your place, you're better off going to the streets to scavenge for trash, you might earn two or three thousand a month at least." Then, she hurled a water bottle to Charlie's feet and smirked, "There you go, pick it up and sell it for money. Don't say that I don't care about you." Gerald laughed sinisterly. "We're still relatives after all. I'll have your back. It happens that I know the vice-chairman of the Emgrand Group in person, why don't I say a few good words on your behalf and see if she can arrange a toilet cleaning job for you?" Charlie curled his lips into a cold sneer and said, "What kind of job I'm applying for is none of your business, you should mind your own business instead. Emgrand Group is a big company, I believe they wouldn't want to collaborate with anyone like you." Gerald's face flushed with anger. "What" Charlie replied disdainfully, "You." Then, he turned and walked towards the building, ignoring Gerald's indignant screams behind. "Stop. Stop right there, do you hear me?" Very soon, Gerald strode quickly and caught up with Charlie at the elevator hall. He wanted to teach Charlie a lesson, to give him at least two slaps on his face to let him know the consequences of offending him, but they were inside Emgrand Group's building now. He was worried that the harsh action would tarnish his reputation and infuriate his business partner, so he had no choice but to dismiss the idea. He gritted his teeth and warned, "I'll let you go today, but you won't be so lucky next time." Charlie snorted and walked into the elevator. Before the door closed, he said, "Gerald White, do you really think you're so powerful? Trust me, you will soon know the price to pay for being so cocky and arrogant." "You little…" Gerald's face turned into an ugly shade of red. He wanted to rush into the elevator but Wendy pulled his arms and said, "Gerald, don't take the same elevator as he, we might suffocate from his stench." He nodded, fully aware that it wasn't wise for him to lay his hands here. Hence, he snorted coldly. "Huh, you're lucky today. I'll teach you a lesson next time." *** In the elevator, Charlie went directly to the top floor where the chairman's office was located. Stephen had already made all the arrangements for him here at Emgrand. The person in charge of the arrangements was a person named Doris Young. Doris Young had earned her reputation as a renowned businesswoman in Aurous Hill. Not only was she a charming lady, but she was also extremely capable. She had been promoted to vice-chairman of the Emgrand Group at a young age. She was also among the factors behind the success of the company today. Now that Emgrand Group had been acquired by the Wade family, the former chairman had abdicated and Doris stayed back to assist the new chairman. Doris was quite shocked when she first saw Charlie. She didn't expect to see such a young and charming person when she heard about him from Stephen. She quickly composed herself and greeted him respectfully. "Welcome, Mr. Wade. Please follow me to my office." Chapter 04 This was also the first time Charlie had ever met Doris. He had to admit that Doris was a very stunning and alluring young lady. Sitting down in front of Doris's desk, Charlie started, "I will not come into the office often, so I would like you to continue looking over the company on my behalf. In addition, please do not disclose my identity to the public." Doris was aware that Mr. Wade, who was sitting in front of her now, came from the extraordinary Wade family. For a prominent family like theirs, Emgrand Group was nothing but a mediocre business, so it was normal for him not to manage it himself. Hence, she quickly said, "Sure. Mr. Wade, just tell me if you need anything, I'll be at your service." At this moment, a secretary knocked on the door and said, "Miss Young, a man called Gerald White and his fiancé are here to see you." Doris said instantly, "I'm seeing a VIP now, let them wait." Charlie asked, "Do you know Gerald White?" "Mr. White's family is one of our partners and several of their major projects are linked to our company. They have said that they will be here to see me, they have been here several times too." Charlie uttered in a cold voice, "From now on, Emgrand Group would no longer have any business dealings with the White family. Halt all ongoing and preparatory projects. If the White family still earns a dime from our company, I don't need you as our vice-chairman." Doris startled in shock for a while, figuring that someone from the White family must have offended the person. So, she nodded vigorously and exclaimed, "Mr. Wade, don't worry, I'll now order my staff to stop all collaboration with the White family." Charlie nodded satisfyingly and said, "Tell them that Emgrand Group has no interest in collaborating with them, then ask the guards to kick them out." *** Outside the office, Gerald and Wendy were waiting anxiously. The White family had always wanted to be the key players in the collaboration with Emgrand Group, so he hoped that he could build a good relationship with Doris Young and thus bring the family closer to the connection. However, the least expected thing happened. Doris's secretary approached them with several guards. Gerald asked in confusion, "Hi, may I know if Miss Young is available to see us now?" The secretary glared coldly at him and said, "Sorry, our vice-chairman said that Emgrand Group has no interest in collaborating with you. From now on, we will cancel all the projects with your family." "What did you say?." Gerald gaped in extreme shock and his jaw almost dropped to the floor. Why did he find the remark so familiar anyway? Oh, right. Charlie Wade said the exact same thing when they were in the parking lot. What did Doris Young mean by that? Did she really intend to halt all the collaboration with the White family? Gerald felt a surge of blood flooding her head, exploding inside. What happened? Canceled all projects? A large portion of the White family's profits came from working with Emgrand. If Emgrand Group terminated their ties, didn't it mean that the family's net worth would be cut by half? No, he couldn't accept such a cruel fact. He growled loudly, "I want to see Miss Young. I want to ask her in person." The secretary simply glared at him coldly. "I'm sorry, Miss Young will not see you and you're not allowed here in the future." Gerald shouted in great dismay, "Are you kidding me? We are a long-term business partner of Emgrand, it isn't up to her to terminate our projects just like that. Don't mess with us." The secretary ignored his screaming and directed the security guards around her, "Kick them out." The head of the security team immediately jumped on them. He grabbed Gerald's wrist and twisted it hard behind him. Gerald yelped in pain and Captain Cooper snorted coldly. "Hurry and get out of here. If you dare make a scene at Emgrand Group, I'll break you in half." "You're just a security guard, how dare you raise your voice at me? Do you know who I am?" Captain Cooper gave him a slap across his face instantly and shouted, "What are you in the face of Emgrand Group?" Gerald felt his face burning from the slap. He was about to burst in fury when his phone suddenly rang. It was his father. When he answered the call, a furious roar echoed from the other end of the line. "You. What did you do? Emgrand Group wants to terminate all projects with us. Who on earth did you offend?" Gerald whined sorrowfully, "No, Dad, that's not true, I didn't offend anyone. I just came here to see Miss Young, but I haven't even seen her face yet…" Gerald's father shouted again. "The people at Emgrand Group said that they've terminated their collaboration with us because of you. It's all because of you that our family is suffering a great loss. Hurry and come back, explain this to your grandfather yourself." Grabbing the phone in a daze, Gerald and Wendy were forcefully escorted out of Emgrand Group's main entrance. Suddenly, Charlie's face appeared in his mind. He turned to Wendy abruptly and asked, "Wendy, is it because of your cousin-in-law? Does he have anything to do with Emgrand Group?" "Huh?" Wendy was obviously taken aback by Gerald's remark. When she pondered the circumstances, it might indeed have something to do with him, but he... Thus, she shook her head and uttered firmly, "No, it is absolutely impossible that he has anything to do with Emgrand Group. He is not even qualified to clean their toilets." "You're right…" Gerald nodded numbly. He hung his head low when he thought about his angry father. "I have to return home right away…" Very soon, the news of the White family being kicked out by Emgrand Group spread throughout Aurous Hill like wildfire. No one knew of the reason, but they were certain that the White family must have offended Emgrand Group in some way. At this rate, the White family was considered gone. Their net worth had been cut short by more than half. They were originally close to the peak of the social ladder in the city, but after the event, they instantly dropped down several levels and became a second-rate family in terms of social class. Lady Wilson was shaking with anger when she heard the news. She wanted to call off Wendy's engagement with Gerald, but even after the termination, the White family was still more prominent than the Wilson family and she couldn't afford to lose the ties, so she could only bear with it for the moment. *** Meanwhile, in Doris's office, Charlie looked impressed and satisfied after he heard about the process. He highly appreciated her rapid and stern attitude in it. He said with a satisfied smile, "Doris, great job, you did well. Starting today, your salary will be doubled." Doris gaped in astonishment. She stood up and bowed respectfully. "Thank you, Mr. Wade." Charlie nodded and continued, "Also, I want you to make two announcements." "Yes, please proceed." "The first thing is to announce the change of Emgrand Group's ownership and nomination of the new chairman, but don't disclose my identity. Just say that he is one Mr. Wade." "The second thing is the announcement of Emgrand Group investing two billion dollars to build a six-star hotel in Aurous Hill, and announcing the tender bidding for partners. Construction and interior decorating companies throughout the city are welcome to bid." The main business of Wilson Group was interior design and construction. The old lady would dream of hopping on Emgrand's cruise. Whoever could win the bidding with Emgrand Group would surely become the most sought-after person in the company. Now that he owned Emgrand Group, he should offer his wife some sweet deals. Chapter 05 The two announcements released by Emgrand Group completely shook the entire Aurous Hill like a high magnitude earthquake. When the Wilson family learned about the ownership change in Emgrand Group, they figured out why the collaboration with the White family had been terminated. It seemed that Emgrand's new owner didn't think much of the White family. Back to the point, who was Mr. Wade? He simply bought Emgrand Group that was worth hundreds of billions of dollars without batting an eye—he was a little too powerful, wasn't he? All of a sudden, a lot of wealthy families were about to eagerly make a move. They wished to establish a connection with the mysterious Mr. Wade while on the other hand wished to marry their daughter to him. Moreover, the announcement about Emgrand Group's investment of two billion dollars for the hotel construction project also shook the construction and interior decorating industries in Aurous Hill like a great force surging the ground. Two billion. They could make a lot of money even tendering scraps of the project. A lot of companies wanted a slice of the lucrative pie, including Lady Wilson, who valued money more than anything. Lady Wilson was over the moon at the moment. Two billion dollar project. This was the perfect opportunity for the Wilson family to get a contract from the mega project. It would bring their family to the next level. Hence, she called for an urgent family meeting at the mansion tonight to discuss ways to achieve a breakthrough in Emgrand Group's mega project. Everyone had to attend. Later that night, at the Wilson family mansion, Charlie tagged along since Lady Wilson had asked for everyone's participation. He knew about the old lady's main agenda of the meeting, so he wanted to take this opportunity to boost Claire's confidence. When Harold, Claire's cousin, saw him at the mansion, he mocked disdainfully, "Charlie Wade. Where did you find your courage to see Grandma now." With an indifferent expression on her face, Claire uttered, "Stop your nonsense. Grandma asked everyone in the Wilson family to come. Charlie is my husband, so of course he is a member of the Wilson family too." Harold laughed sarcastically. "He is part of the Wilson family? Haha. He is just a live-in son-in-law." Charlie rubbed his nose in slight agitation and said to Claire, "Dear, just let him be, don't argue with him. Let's go in quick, Grandma is waiting for everyone." Claire nodded and walked into the house without batting an eye at Harold. Harold's face twisted in an irritated grimace, anticipating their embarrassment later. After entering the meeting room, Charlie and Claire found a place to sit in the corner. Very soon, Lady Wilson made a great entrance and the family meeting officially began. Lady Wilson sat on the head of the table. She knocked on the table and started cheerfully, "We, the Wilson family, have been waiting for a chance like this for so many years, a chance that will bring us to the next level, to the peak of the social pyramid in Aurous Hill. The chance is finally here now." She continued loudly, "This time, Emgrand Group has announced a mega project of two billion dollars. If anyone can tender a project from it, it will bring great and lucrative benefits." "Moreover, this is Emgrand Group's first major project after its change of ownership. It is a great opportunity for us." "If we can collaborate with Emgrand Group and leave a good impression on the new chairman, we will become very powerful and prominent in the future." The attendees were rather indifferent and unpassionate as compared to Lady Wilson's enthusiasm. In fact, it wasn't anything new for the Wilson family wanting to collaborate with Emgrand Group. However, for the longest time, Emgrand Group had ignored the Wilson family's request. What made Lady Wilson think that they could get a slice of the mega pie from them now? It was impossible. Annoyed by the silence, Lady Wilson's face flushed with anger and she shouted furiously, "Why? Do none of you have any confidence in taking a tiny slice of pie from the two billion dollars project?" Everyone exchanged nervous glances but no one dared to talk.
Top 3 Ad Creative of GoodNovel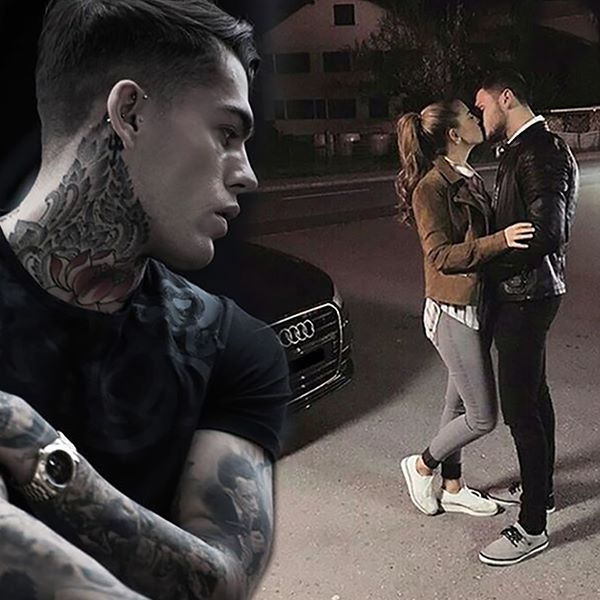 Headline :🌈Just Read the Full Version👉
Text :Summer Plath was Jasper Miller's sugar baby, and he hid her away in one of his mansions. She was not like other sugar babies. Jasper Miller picked her off the streets, and she remembered nothing that had happened in her life before that as she had lost her memory in an accident. She wanted nothing in life other than Jasper Miller. However, Jasper Miller saw her as nothing but a replacement for the woman he truly loved. "Jasper Miller, if I die one day, would you regret everything that you have done?" "Go ahead and die, then!" Summer Plath did not have any memories to call her own. Jasper Miller locked her up in a mansion and treated her like an idiot. She was a replacement, and he kept hurting her. However, one day, the little idiot who used to be completely under his control disappeared. Only then did he realize that it was too late… "Jaz, do you see me as your sugar baby?" Summer Plath asked carefully, and there was a slight tremble in her voice. "Where did you learn how to speak such nonsense? Take off your clothes." Jasper Miller was a little impatient already. He put down the blueprint of the wedding rings, and his head was spinning as he pointed at the wedding dress. "Put that on and let me take a look." "Such a beautiful dress!" Summer's huge eyes lit up. She looked like she liked the wedding dress a lot as she gently caressed it with her hands.   "Stop touching it!" Jasper sounded rather annoyed as he was worried that Summer would dirty the wedding dress. Summer was so terrified that she quivered, and she immediately withdrew her hands. She trembled as she took off her clothes. She then carefully put on the wedding dress. "Vic is a little more voluptuous compared to Summer, but this dress is tight even for Summer. Were you even taking the measurements properly? Also, make some changes to the design. Instead of a tube top, give the dress a Mandarin collar." For some reason, Jasper felt rather angry as he stared at Summer's cleavage. "Yo, Chairman Miller, why are you in such a rage? What's wrong with letting other people take a peek at Victoria Dawn's body?" The fashion designer on the other end of the line laughed as he cracked a joke. "I'm the only one who's entitled to look at my girl's body. Alright, I'm going to hang up now." Jasper took a deep breath before he rose and walked over to Summer. He had been suppressing his desire ever since she started stripping. When he saw the way she trembled as she wore the wedding dress, he had the urge to embrace her. He had to admit that out of all his sugar babies, he had the most impulsion for Summer. "Jaz… Jaz, is it okay if I take off the dress…" Summer was almost in tears. She was not an idiot, and she knew that the beautiful wedding dress was not for her. Jasper did not love her. The woman he loved was Victoria Dawn. She heard that the two of them would be getting married soon. This meant that they would be together forever, and he would never belong to any other person again. "There's no need for that. You look good in it," Jasper said with a slightly husky voice, and he naughtily pinned her against the wall. The wedding dress was really heavy, and Summer was unable to escape his clutches. She really loved this wedding dress. She really loved this man too. "Jaz…" All Jasper wanted to do was to occupy Summer. He did not care about her feelings at all. To him, Summer was nothing more than a tool that he picked off the streets, a tool that he could use to satisfy him at any moment. Because of the pain, tears rolled down Summer's cheeks like unstrung pearls. Every single thrust felt like the harshest punishment ever. … The next morning. "Jaz, will you be coming over for dinner?" Summer asked in a soft voice. She felt dizzy as she lay down. "Summer, have I ever stayed with you for two nights in a row?" Jasper was feeling a little impatient. He rose and gestured for Summer to button his shirt. Summer quickly stood up, and she was barefoot. "I'm sorry…" "Alright, that's enough. Stop giving me that pitiful look of yours every day. Of course I know what you want, but I like intelligent women. Do you understand?" Jasper was agitated as he flung Summer's hands away. He straightened up his collar and picked up a call. Summer's legs went limp, and she plopped down onto the floor. Her eyes were as red as those of a rabbit's. She did not want much... She just wanted Jasper to stay over for another night. "Vic, are you at the airport already? I'll come over immediately. Wait for me and don't run around, okay?" After Jasper hung up, he hurriedly grabbed his suit jacket and left. "Jaz, won't you be having breakfast?" Summer cut a pitiful sight as she rose, and she carefully followed him. He should at least take a bite or two to fill up his belly. "Go away!" Right now, Summer was nothing but an eyesore to Jasper. If it was not for the fact that she looked quite similar to Victoria, Jasper would never have even spared a glance at her. He closed the room door with a bang, cutting Summer off from the world outside. Summer realized that her hands were numb, and she rested them on both sides of her body. She lowered her head to look at her feet. Winter was coming. She had been with Jasper for a year. During the first snowfall in Sea City last year, Jasper found Summer covered in blood by the roadside. She had gotten into an accident. The doctor said that she had lost her memory because of the brain trauma. She might recall her past very soon, but there was also a possibility that she would never remember her life before that. "My name is Summer Plath… It's the only thing I remember about myself. Can you… take me in?" The ground had been covered in snow. Back then, Summer was as shy and timid as a little rabbit looking for food in the snow. Unexpectedly, Jasper Miller took her with him, keeping her in one of his mansions located in West City. She had been there for a year now. Everyone in Sea City knew that Jasper liked Victoria Dawn, the lady of the Dawn family. However, when Victoria had gone to Country M to further her studies, she fell in love with someone else.    It was said that Victoria did not keep in touch with Jasper at all for a few years. And Jasper was not able to let go of his love for her. He had been having one sugar baby after the other, and the women he got involved were looking more and more like Victoria. This was especially true when it came to Summer. Not only did she look like Victoria, she had also stayed by Jasper's side the longest. "Isn't she coming down for breakfast?" muttered the nanny who worked at the mansion. "Why would she? Mr. Miller is already gone." one of the servants said in a mocking tone. The servants in the mansion were not nice to Summer. They had largely bullied her throughout the year. "What was Mr. Miller thinking? He could have gotten a smarter sugar baby. This one has never even stepped out of the door ever since Mr. Miller brought her here. She stays indoors all the time and knows nothing about the world." Summer had lost her memory. A year had passed since then, and now, even her heart was gone. She was trembling as she curled up by the windowsill, watching helplessly as Jasper drove away. And like a dog waiting for its master, she sat at home, waiting for Jasper's next visit. Jasper had countless sugar babies; Summer had accidentally found out about that from the nanny. She was merely one of the many sugar babies Jasper kept in his mansions. She had cried all night after finding out the truth. She thought that she was special to Jasper. However, it turned out that there were many other women out there, who Jasper kept in "cages", and all of them were waiting for him to give them whatever affection he had left in him. "Stop throwing a tantrum in front of me! Who do you think you are? You'd better be obedient and learn how to please me." All Jasper had ever done was threaten her. All his words were laced with threats. Summer was a meek person to begin with, and the fact that she had lost her memory made her even more insecure. She neither remembered nor trusted anyone. But for some reason, she liked Jasper, falling in love with him at first sight. … After he had left his mansion that day, Jasper did not show up for half a month. Summer heard that Jasper had proposed to Victoria the moment she landed. But it seemed like Victoria did not say yes immediately. Instead, she had been vague, and continuously put off giving him an answer. It was as though she was worried that he would fall in love with someone else, even though she did not intend to marry him. Those who did not have their love reciprocated would always feel inferior. Only people like Victoria, who were loved, could live their lives undauntedly. Jasper was a force to be reckoned with. He was the chairman of Miller Corporation, becoming one of the top businessmen in the country at such a young age. Countless women in Sea City would go to great lengths to be with someone so young and successful. But Victoria was the only woman who had the audacity to make such a mighty and powerful man her plan B. Victoria was the only daughter of the Dawn family, who resided in Sea City. She had been friends with Jasper ever since they were young, and her sweet and beautiful complexion resembled that of an elegant swan's. On the other hand, Summer was an idiot who had lost her memory in an accident, not knowing a single thing about herself. Investigations had shown that no one called Summer Plath existed in Sea City, and her identity remained a mystery. Jasper was in love with Victoria, and to him, Summer was worthless. *Bang!* Jasper seemed to be in an extremely bad mood as he kicked open the door. Victoria had probably treated him poorly today. After Jasper left that day, Summer had fallen sick right. She had been running a slight fever which was accompanied by a horrible appetite. She was also constantly dizzy, and had frequent bouts of vomiting. "Are you pretending to be dead?" Summer had fainted when Jasper entered the bathroom. She was lying on the floor in a flustered manner. Jasper furrowed his eyebrows in disdain. He was slightly agitated. "Clean yourself up and come here!" "Jaz?" Summer regained consciousness, and there was a hint of surprise in her eyes. "You're back!" She washed up at lightning speed and went over to Jasper, pleasantly surprised by his sudden appearance as she stood before him. "Are you hungry? I've learned how to make sweet and sour ribs…" "Come over here." Jasper's voice was icy as he cut Summer off. Summer could sense the cold aura emanating from Jasper, and she carefully inched forward. "Jaz, I've not been feeling well for the past few days…" "What's the issue now? Do you get to decide when I come?" Jasper was feeling rather impatient, and he dragged Summer to him. "Do you also need me to tip you next time?" Summer's eyes turned red. She hesitated for a moment and shook her head. "That's not what I meant…" "Have you forgotten your place? I'm not keeping you here for no reason!" Jasper was in a foul mood because Victoria had been avoiding him for quite a few days. Before she had returned to the country, Victoria had asked him if he wanted to marry her. However, after coming back, she was having second thoughts. Jasper was starting to get sick of waiting. His grip on Summer's hand tightened. "It hurts…" Summer was in so much pain that she teared up, with splotches of blood appearing on her fair skin. "Jaz, I'm in pain… Please, I really don't feel well. Can you let me off the hook just for today…" Summer was feeling terrible, and her body was extremely hot to the touch. She was sick, and she barely had the strength to breathe. Jasper had never treated Summer like a human being, and Summer knew this all too well. "Jaz, I'm really in pain. Please let me off the hook…" Summer's breaths were becoming weaker and weaker, and she was as limp as an unstrung puppet. She was feeling extremely dizzy, and she no longer had the strength to even tremble. "I did not pay for your medical bills and keep you here in my mansion so that you can act like a rich and spoiled girl!" It was getting harder and harder for Jasper to suppress the fury inside him. He had to admit that he had always spoiled Victoria, who was a rich girl to begin with. But Summer had nothing on Victoria. She was merely an idiot who had lost her memory and identity in an accident. Aside from being able to satisfy him, she was utterly useless. "Jaz, I'll pay you back what I owe you…" Summer was exasperated as she cried. Her only fault was that she remembered nothing. Ever since Jasper brought her back to his mansion, Summer had been living like a rabbit in a cage. She served no purpose other than to satisfy Jasper. "Pay me back? You even don't know who she is! How are you going to pay me back?" Jasper sneered. "Jaz, I'm really in pain." She suddenly felt enormous pain in her stomach, and her stomach was spasming. She curled up with her last ounce of strength. The snow white sheets below Summer were dyed crimson, and her breaths became increasingly weaker. Jasper furrowed his eyebrows a little, and he was rather annoyed as he clutched Summer's chin. "Stop pretending to be dead. "Summer!" ….. "Are you serious? Don't you think that you've touched her a little too hard? I didn't know that you have such a fetish." "Stop blabbering. Hurry up and see if she's dead." Jasper was most definitely having an unlucky day. Not only was he unable to release the frustration that Victoria caused him, but Summer had added to his rage. "Jaz…" Summer was barely conscious, and she was running a high fever. She loved Jasper so much that she was still calling out his name even though he had hurt her so badly. "You know, even though she's just a sugar baby, you should at least treat her like a human being. How could you treat such a young and beautiful girl so cruelly?" the doctor said playfully and reached out to touch Summer's forehead. "It's been a year. Aren't you bored of her yet? She's going to die sooner or later if you continue to torture her like this. Why don't you just give her to me?" Summer was only half-conscious, but she quivered when she heard that. She instinctively grabbed Jasper's arm. 'Don't… Don't give me to someone else." Jasper shrugged Summer's hand away in agitation. He leaned against the wall beside him. "She's just an idiot, and I don't even know how to get rid of her. So, hurry up and take her away from me if you want." Tears immediately streamed out of Summer's eyes. She was in disbelief. Jasper had been toying with her like she was an unstrung puppet for a year, but in the end… she meant nothing to him. "You've already destroyed her, so I'm not really interested." There was a mocking expression on the doctor's face, and he carefully scrutinized Summer's face as he held her chin. "But you know what? She really does look quite a lot like Victoria." "Why else would I keep her by my side and make my own life miserable?" Jasper said in disdain and exhaled a puff of smoke. Summer was choking on the smoke, and she coughed so hard that her face was bright red. Her eyes were so teary and they were burning. She looked like Victoria Dawn. And this was the only reason Jasper let her stay by his side. She felt as though her heart was being stabbed by a knife. She bit her lower lip so hard that it bled, and the metallic taste of blood filled her mouth. "Victoria has been back for half a month, hasn't she? You've also designed her wedding dress and picked out the wedding rings. Hasn't she said yes yet?" The doctor deliberately said this to annoy Jasper. Jasper furrowed his eyebrows. The doctor's words had further enraged him, and his expression became even grimmer. "Adrian Seawind, you're really pushing my limits!" The doctor arched an eyebrow. It seemed that Jasper was triggered by his words. "Both of us have been friends since we were young, haven't we? As a good friend of yours, let me give you a friendly reminder. Victoria is obviously just treating you as a plan B. You are blinded by love, I guess. A friend of mine who's in Country M was telling me about how the apple of your eye had been following another man around there." The doctor pointed at Summer and continued, "In my opinion, she's acting just like this little rabbit of yours. You just can't treat women too well, you know?" "Adrian Seawind, you better watch your words!" Jasper flew into a rage. If it was not for the fact that Adrian was a good friend of his, he would have killed him for saying something bad about Victoria. Summer was tired and as she opened her eyes a little, her field of vision was blurred by her tears. There was a world of difference between the way Jasper treated her and the way he treated Victoria. "Alright, I'll shut up, okay?" The doctor quickly admitted defeat. He reached out to continue examining Summer. "Go ahead and continue pursuing the apple of your eye. I'll take this little rabbit with me today." "Jaz, please…" Summer begged for help, hugging herself tightly. She refused to let Adrian continue examining her body. She did not want any other men apart from Jasper to touch her. Jasper was the first man she saw after she had lost her memory in the accident. He had been willing to take her in, pay for her medical bills, and bring her home with him. She thought that Jasper had liked her. To her, Jasper was the God who had rescued her. "Oh my, she's acting like a girl." Adrian said playfully. The longer he looked at Summer's pale face, the more she resembled a little rabbit waiting to be slaughtered. "Little thing, I can give you whatever Jasper can, and I promise to not be a brute like him. Men are supposed to treat women well, you know…" Adrian let his hands wander all over Summer's body as he teased her, doing much more than simply examining her. Summer was in so much pain that she gritted her teeth. Curled up, she looked like a broken toy that could shatter into pieces at any time. She looked at Jasper for help. She still had not lost hope in him. "Enough of this. You're a doctor!" Jasper impatiently gave Adrian a soft kick and gestured for him to continue examining summer. "I'll give you her examination reports tomorrow. Get someone else to treat her external wounds." Adrian had stopped touching Summer inappropriately. He packed his stuff up and pinched Summer's cheeks. "Little rabbit, Jasper had given you to me, so you'd better take good care of yourself." Summer was terrified, curling up even more. She was trembling as she stared vigilantly at Adrian. Adrian placed Summer's medication on the table and was about to leave with his medicine cabinet when he paused. "Oh, by the way, do you still have no clue about her identity?" Adrian knew that this woman Jasper was keeping in his mansion at West City had completely lost her memory, not remembering a single thing about her life before she had gotten into the accident. The only detail she could recall was her name. Even a man with Jasper's capabilities was not able to obtain any information about her identity. This meant that Summer was either an illegal immigrant, or a force to be reckoned with. "Ha! She's just a toy that I'm already bored with. Why would I continue investigating her background?" Jasper said disdainfully. "No, that's not what I meant. I'm just asking you to go easy on her. What if she's from a powerful family? You might get into trouble for treating her this badly." Adrian shook his head. He wanted to say something but decided to swallow his words. "Alright, enough of that. She's just a useless idiot." of course Jasper was not willing to make a big deal out of investigating Summer's identity. She was just his plaything, who he might get bored of at any time. She was not worth any of his time nor effort. Aside from this, throughout the four years Victoria was in Country M, Jasper had been involved with countless women. Summer was merely the one who stayed by his side the longest. Jasper chased all his sugar babies away the moment Victoria told him she was returning to the country. However, he did not do the same to Summer. Summer was the best sugar baby Jasper had ever have. Her skin was fair and flawless with her countenance being meek and pure. Moreover, since Summer had lost her memory in the accident, she might not be able to survive on her own if he were to leave her.   Apart from satisfying men, such a little idiot was indeed, utterly useless. Hugging herself tightly as she felt insecure, Summer cried so hard that she lost consciousness again. She had worked so hard for such a long time, but Jasper still did not have a single ounce of affection for her. "Stop pretending to be dead. Get up and have some food!" The next time she regained consciousness, Jasper was standing beside her, holding a bowl of porridge. Unexpectedly, he did not leave. Her bones ached so badly that Summer's mind immediately cleared. Carefully sitting up, she stared outside the window in a daze. "Jaz, it's snowing…" It was snowing. She had first met Jasper in Sea City, and on that day, it was snowing as well. Jasper furrowed his brows. He felt like the spark in Summer's eyes had turned dim. Everything that happened the night before seemed like a nightmare to Summer. She did not dare talk about it, and she was also unwilling to even think about it. If it was not for the fact that the doctor felt that she was already sullied, Jasper might have let him have her with no hesitation. "Jaz, you mentioned that you would take me to the beach this year, when it's snowing. Are we still going to the beach?" Summer looked carefully at Jasper. She had been locked in this "cage" for an entire year. She had never left the mansion and had never even had the chance to see the sea either. "Summer, pack up, and move somewhere else," Jasper said impatiently. Victoria had found out about Summer the previous night, and she had thrown a tantrum about it, demanding that Jasper got rid of Summer ever since. Victoria was unwilling to marry Jasper, but she was also wasting his time and was preventing him from being with other women as well. "Jaz… Do you not want me anymore?" There was a tremble in Summer's voice, but she did not cry nor make a scene. "Vic is back, but she's had a fight with her family members, so she's thinking of staying here. I'll place you somewhere else." Jasper told her in an icy tone with his brows furrowed. "Am I worthless compared to her?" Summer suppressed the pain in her heart as she asked. If Jasper were to marry Victoria, she would leave obediently. "Who do you think you are?" Jasper brought his hand up to grip Summer's chin. His heart was enraged for some reason. Summer had always been meek and obedient before him, making it very easy for him to bully her. 'How dare she question me!?' *Buzz!* Jasper's cell phone vibrated. He answered the call, and the aura he emanated became increasingly cold. "Congratulations, bro. Your little rabbit is pregnant." Chapter 5 'Who do you think you are…' Summer did not know who she was to Jasper either. Was she his sugar baby, or was she an utterly useless idiot? Before Victoria was back, Jasper was not exactly nice to her either. But every now and then, he was willing to put in a little affection. After Victoria was back, Summer, who was a replacement to begin with, had been rendered utterly useless. She should probably stay as far away from Jasper as possible. "Jaz, I want to go home…" Summer was close to tears as she said that. Jasper had promised her that he would investigate her identity and help her recall her past. He had also said that he would bring her to Sea City to look at the ocean when it snowed again the following year. "Summer, you had been seriously disobedient." Jasper's words were laced with threat. He tightened his grip on Summer's wrist. Summer was so in pain that her eyes welled up with tears. She did not know what was going on as she gazed at Jasper. "Jaz…" "I've always thought that you're merely an idiot who had lost her memory. As it seems, your greed knows no bounds." Jasper narrowed his eyes, and the aura he was emanating became increasingly cold. "Since when did you stop taking birth control pills, hm?" Jasper had always been very strict with all his sugar babies when it came to this. He did not want any of them to get pregnant and cause trouble. He thought that Summer was the most naive one out of all of them. He did not expect her to be such a schemer. "Do you really think that I would marry you just because you're pregnant? Or, is it because you think that your life would change after you have a baby?" Jasper shoved Summer away forcefully. His patience was being tested. "Get rid of the baby!" Summer could not recover from the shock for a long time, and her eyes welled up with tears. 'Pregnant? A baby?' She lowered her head to look at her belly in panic, and she was so anxious that it was as if her heart was hanging by a thread. "I didn't… "Jaz, I didn't. I've been obedient, and I took all the pills on time." Summer was seriously panicking. She was pregnant. She had a baby. She was pregnant with Jasper's baby. "Enough of that!" Jasper did not buy it at all. Agitated, he called Adrian again. "Come over here to get her and get rid of the baby!" … Summer looked at Jasper in a panic. He asked her to get rid of the baby. It was his baby too. How could he be so cruel... "Jaz, the baby is innocent. Can I leave and take it with me? You can go ahead and live a good life with Miss Dawn. I'll leave with the baby and take care of it myself. I won't cause you any trouble at all. Please?" Summer was so flustered that she fell off. She anxiously tugged at the corner of Jasper's shirt. He was the father of the baby... "Let me repeat that. Get rid of the baby!" The aura that Jasper was emanating was extremely cold, and there was not a single hint of affection in his eyes. "You're not worthy of having my baby." Summer sucked in a sharp breath. It was as if her heart was torn in half, and tears were rolling down her cheeks like unstrung pearls. 'I'm not worthy of having his baby... 'Yeah. I guess Victoria Dawn is the only one who's worthy of that…' There was not an ounce of energy left in Summer's body as she lay on the floor. She was in despair. Jasper would never love her. "Summer, you better be smart and get rid of the baby obediently. That way, I might still let you stay by my side for some time." Jasper ruffled Summer's hair and tried to adopt a carrot-and-stick approach. … Summer could hardly breathe. To her, this act of affection was even crueler than death. "The baby is mine!" Summer got on her feet and shoved Jasper away with all her might. She did not know how she managed to gain such courage either. This was the first time she was going against Jasper. Jasper's eyes immediately turned icy when he saw that this little rabbit, who had always been meek and obedient, was suddenly biting back. "Go after her and bring her back." Jasper ordered his subordinates to go after Summer. He did not bother to do it himself. This idiot, who had lost her memory, did not leave the mansion all year. He was certain that she would not be able to survive without him! It was snowing in Sea City. Summer did not have the time to grab a jacket, and she was barefoot as she tried her best to flee. Jasper was never her God. He was the devil. It was very cold this winter. Summer was curled up in a corner. Her feet had cracked because of the cold, and blood was seeping out of the cracks. She did not know if she could survive this winter but if she did, she wanted to leave this place with her baby. "Baby…" Summer muttered softly. She cried for a while and started smiling. She was pregnant, and it was Jasper's baby. This was beyond her wildest dreams. She had not recovered from her fever yet, and after being in the freezing snow for such a long time, she felt as if her entire body was on fire. "We'll be alright. We'll be alright…" She could not die. She could not die yet. … "Hello, may I know if I'm able to sell this pendant for some money?" To get some money to survive, Summer entered a jewelry shop in a mall and removed the pendant of her necklace. She had no memories to call her own, and she did not possess anything that was worth much either. She was wearing this pendant when Jasper found her. Aside from this pendant, she also had a bracelet, which was not exactly exquisite or well-made. This was the only gift Jasper had ever given her, and she was reluctant to sell it for money. The shop assistant was shocked when he saw the state Summer was in. Not only was she barefoot, but she was also wearing such light clothes on such a cold day. "Please wait for a moment. I'll ask our store manager to take a look." The store manager was sitting in his office. He took a glance at the pendant and immediately rose anxiously. "Where did you get this!?" "Outside…" Before the shop assistant could finish speaking, the store manager anxiously ran out of his office. "Where's that woman?" The store manager asked in a panicked tone. "She got anxious and fled just now. She's probably a thief." another staff member muttered softly. They were a premium luxury brand from Country M that only sold custom-made jewelry. The woman, who had fled, had an anxious expression on, and was in a very flustered state as well. She was definitely a thief. The store manager furrowed his brows and stared at the pendant he was holding for an extended period of time. "This is that rich family's coming-of-age gift for their daughter. I've seen it before in a magazine." "That rich family's daughter? Are you referring to the one from DR Holdings in Country M? The one who was killed, with her dead body being disintegrated?" ...... Summer was hiding in the storeroom of the mall. She neither knew if the pendant was worth very much nor if that jewelry store allowed her to exchange it for money. However, the logo on the signboard of the shop looked incredibly familiar to her. "I saw her just now. She definitely hasn't gone far!" Jasper's subordinates were still looking for her. If she were to get caught, he would definitely get rid of their baby. Summer cried helplessly as she covered her hand with her mouth, not even daring to breathe loudly. "Sum, you aren't being obedient." Someone switched the lights of the storeroom on. Jasper spoke impatiently as he leaned against the wall. He had personally come out to look for her. He was already giving her a lot of respect despite the fact that she was merely a sugar baby to him. "Jaz…" Summer inched backward in a panic. She was in so much fear that it was as if she had just witnessed a demon appear from hell. Once upon a time, Jasper was her angel. "Don't, don't hurt me." Summer pleaded, tears rolling down her face. She did not want to get rid of her baby. "Come home with me." Jasper did not say anything about getting rid of the baby. With a cold voice, he simply asked her to go home with him. Summer looked suspiciously at Jasper. She did not know what trick he had hidden up his sleeve this time. "Jaz…" "Summer, do you want me to marry you?" Jasper walked over to Summer, step by step, his face expressionless. Once again, Summer inched backward in fear, and her entire body was quivering violently. 'Do I want him to marry me? 'It's not something I dare even hope for.' "Say something!" Summer was so frightened that she shook violently, and there was a tremble to her voice as she asked, "Jaz, aren't you going to marry Victoria Dawn?" "I'm not going to marry her. But what do you think about us getting married?" Jasper flashed her a slight smile. Summer's gaze landed anxiously on Jasper. She did not believe what he was saying. But why was there a feeling of anticipation in her heart? "Jaz…" "Are you even worthy of that?" ...... Summer could practically hear the sound of her heart breaking as it shattered into a million pieces. "Are you even worthy of that?" The words that Jasper had just uttered felt like a death sentence to her. He was toying with her. He was mocking her. He was tearing her into pieces. The spark in her eyes dimmed. Her eyes were now glassy and lifeless. ...... In a rented house at West Street. "You'll be staying here from now onward. You're not allowed to show up in front of me unless I come looking for you. Also, you must not appear in front of Vic and upset her. Do you understand?" Jasper looked around at his surroundings. He was not exactly satisfied with the place. He had asked Adrian to look for a place for Summer on his behalf. That guy actually found a place in the slums. Summer did not mind. She was just grateful enough to have a place to stay. "Jaz…" Was he not in a rush to get rid of the baby anymore? "It's not entirely impossible for me to let you keep this baby. But you must be obedient." Jasper reached out and pulled Summer into an embrace. His brows furrowed as he saw the dried blood along the cracks on her feet. "Aren't you afraid of the cold?" Summer's trembling grew increasingly more violent. She no longer knew what to believe when it came to Jasper's words. She had no idea why Jasper had suddenly changed his mind. She neither dared saying nor asking anything about it. "I'll be obedient." Summer said with a nod, and the spark in her eyes dimmed a little more. "Soak your feet for a bit. No one will be taking care of you here. How are you going to take care of a baby if you can't even take care of yourself?" Jasper was not in a hurry to leave. Out of the blue, he filled up a basin with warm water for Summer to soak her feet in. Summer was not used to Jasper's sudden kind gestures. She was so scared that her entire body was stiff. Would he mock her again at the very next moment? Mock her for wanting too much in life? The air in the rented house was very humid with an intense smell of mould. The place neither had a heater nor an air-conditioner. Of course, Jasper did not pay attention to these missing details. He was a little impatient as he glanced at his watch. "Drink some hot water and take a rest. I'll take you out to buy some clothes and a cell phone tomorrow." This place was a rented house, after all, and there was no nanny here to take care of this idiot. Summer was flustered as she gazed at Jasper. Why was he starting to… care about her? "Hello, clean the mansion until it's spotless and get rid of everything related to Summer. I don't want Vic to get upset when she sees something she shouldn't after she moves in. Do you understand?" As he stood outside the rented house, Jasper gave the nanny working at the mansion at West City a call. Summer quivered. Maybe Jasper did not know that the walls of the rented house, that were made of plasterboard, were not soundproof. The cracks on her feet that were caused by the cold were causing her tremendous pain. Even though the temperature of the water was no longer high, she felt that her feet were being soaked in boiling water. "Vic, I'll go and get you now. Are you done packing up? "Wear an extra layer of clothing okay? It's snowing outside and it's cold." … He did not expect Victoria to take the initiative to move in with him, and she was in such a hurry to do it too. Hence, Jasper was in a pretty good mood. "Tell me if there's anything you forgot to bring. I'll take you out to buy them in the morning." Jasper seemed to be thinking about something as he opened the metal door, which was not exactly sturdy. "This place isn't very safe. Don't go outside at night." Summer raised her head to gaze at Jasper, and she was having flashbacks of the day he first brought her back to his mansion. At that time, it was also snowing in Sea City. Jasper brought her back to the mansion and asked the nanny to make her a bowl of ginger soup. "This place is quite secluded, so don't go outside if there's nothing important. It's not a safe place." This was what Jasper had told her at that time. He said that the world outside was dangerous. Summer was obedient. It had been a year, and she had never stepped outside that mansion. Time really flew by, but it seemed that a lot had changed. "Just let the nanny know whenever you feel like eating something. The servants will make them for you." In the beginning. Jasper was quite affectionate toward her. "Jaz, I don't remember. I can't remember anything. What do I do?" Summer had just lost her memory at that time, and her blank mind was causing her a lot of anxiety. No one could understand how she was feeling. "Be obedient. You don't have to recall your past if you're not able to. I'm here." Jaz would pull her into his embrace and speak gentle words of consolation. "I'll stay by your side as you slowly recall your past. Even though the affection was not much, it was enough for Summer to pull through for such a long time. "Jaz, will you abandon me one day?" Summer was in so much pain that she was weeping with all her might the first time they had relationship. It might have been because of the novelty, but Jasper was the gentlest toward her the first time they did it. "This place is your home from now onward. As long as you're obedient, I won't abandon you forever." The forever he spoke about was very fleeting indeed. Fleeting and fragile. It was so fragile that everything changed the moment Victoria informed Jasper that she was coming back to the country. "Jasper, it's me, Vic. I feel like going back. Are you still willing to marry me?" That day, Jasper had relationship with Summer late into the night. She could vaguely hear the things Jasper spoke into the phone. And then, everything changed. For a very long time, Jasper was tremendously happy. He picked out a wedding dress and ordered two wedding rings. It was as if he wanted to give all the best things in the world to the woman he adored. But Jasper was so cruel. He made Summer try on everything he was going to give to Victoria. Summer was a human being too. She had a heart too, and it was bleeding. It was painful. "When will it be snowing in Sea City?" For the entire year, aside from sitting by the window and waiting for Jasper, Summer spent most of her time waiting for the snow. "Jasper, is there an ocean in Sea City?" "Sea City is surrounded by the ocean." Jasper always mocked Summer for being an idiot, for remembering nothing. But Summer was actually not an idiot. Jasper had once said this: "Sum, the snow gave you to me as a gift. I'll definitely bring you to the ocean on the day of the first snow next year." The day of the first snow next year. The first snow came, but Jasper never brought her to the ocean. … It was very cold in the rented house. There was a crack in the window, and she could hear the whistling of the wind outside. Summer's body was numb as she rose. She stared at the empty room for a long time. Jasper reminded Victoria to wear an extra layer of clothing before going out. But he did not realize that the rented house was so empty that there was not even a blanket. He was not that caring toward her. But he was tremendously caring when it came to Victoria. Summer simply washed up. She felt dizzy as she sat down, and she hugged herself tight. She was not even aware that her blouse was wet from her tears, and she was chilled to the bone. It was really cold there. Jasper would never care if she was dead or alive. He had no idea that she had not eaten anything all day since she fled the mansion. She curled up and sucked in a mouthful of cold air. Her hands were quivering as she slowly rubbed her freezing feet. "Baby…" She gently caressed her belly with her fingers, and there was a tremble in her voice. The baby was the only connection left between Jasper and her. Summer's body temperature kept rising because of how cold the rented place was, and she slowly lost consciousness. She decided to endure it. Things would be better in the morning. Jasper said that she would bring her out to buy some stuff the next morning. … In the mansion at West City. "Vic, rest assured that you'll be fine here." Jasper brought Victoria back to the mansion. "Jasper, I'm afraid." Victoria's eyes kept darting around, and she was a little distracted. "Can you stay with me?" Jasper froze for a moment. This was the first time Victoria had taken initiative like that. "Sure." Jasper pulled Victoria into his embrace and caressed her back to comfort her. "Don't be afraid. I'm here." "Jasper… Your mum had always wanted you to get married and have kids. What if… What if she finds out that I am unable to conceive? She wouldn't let me marry you…" Victoria gazed nervously at Jasper, and her fair and petite face became increasingly pale. "Vic, is that why you've been hesitant ever since you returned?" Jasper breathed a sigh of relief. He thought that Victoria was deliberately toying with him. It turned out that this was the reason. He tightened his grip around Victoria affectionately. Victoria was a little averse to that, and her body stiffened a little. "Y-yeah… Women who can't conceive aren't real women." "Don't worry. I'll come up with a solution to this." He would wait for Summer to give birth to her baby, and no one would know that the baby was hers.
Basic Info of Top 3 Ad Creative
| | | | |
| --- | --- | --- | --- |
| | 1st | 2nd | 3rd |
| Duration | 76 | 25 | 40 |
| Popularity | 222 | 113 | 112 |
| Dimensions | 1080 x 1080 | 720 x 720 | 600 x 600 |
| Creative Type | Image | Image | Image |
| Network | Facebook | Facebook | Facebook |
| Related Ads | 2 | 1 | 2 |
| Countries | Philippines | Philippines,Iceland,United States | Croatia |
| Language | English | English | English |
Through the above analysis, we can see that the most effective channel for GoodNovel in recent advertising is Facebook, and the main creative type is Image.
In conclusion: The above is a free GoodNovel's competitive intelligence analysis report. To do a good job of advertising, long-term accumulation is required. we need to constantly check the latest trends and competitive intelligence data. With the use of competitive intelligence tools SocialPeta, we can improve our ROI,and make competitor's fans ours. I hope that this ad creative analysis report will allow you to gain more.
If you want to check the relevant intelligence analysis of other apps similar to GoodNovel, you can click the app name below to view related reports.