Assess SocialPeta's Creative Value through Moonton
In recent years, there has been a saying very popular in the gaming industry in China: "It is export or exit." A true reflection of the current trend. According to the Report on China's Game Innovation and Development Trends in 2020, China's self-developed games made $7.589 billion in revenue from overseas markets, an increase of over $2 billion. Moonton, which has secured a firm foothold in overseas markets, notes, "Patience is required when exporting games, as well as data tools which can be used to get the latest information and news about the market and industry."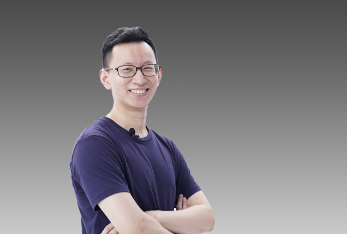 Data must be prepared in advance. Get a hang of the rules before playing globally.
Founded in 2014 with the mission "to serve more users around the world and bring them more joy playing games," Moonton engages in developing and publishing games globally, aiming to become a global game and esports company. Earlier, Moonton chose to partner with SocialPeta which focuses on innovation marketing technology, hoping to realize the globalization of gaming with the help of SocialPeta, the world's leading advertising and marketing platform independently developed by SocialPeta.
As is usually the case when exporting games from China, the target markets are Europe, the US, Japan, South Korea, and the three regions in China, Hong Kong, Macao, and Taiwan. However, Moonton currently pays more attention to some less "popular" regions. "Different countries have different cultures, and some countries may still be dealing with incomplete base network construction, so patience is very important when exporting games to those countries." Said Xuwei Cai, Head of Publishing at Moonton.
Faced with rising competition and increasing advertising costs in the game exporting industry, Moonton has chosen SocialPeta, an intelligence analysis tool that focuses on APPs, mobile games, and e-commerce, to get insights into market changes and popular trends and further to make business decisions with its help. SocialPeta currently covers 73 mainstream platforms around the world and over 5 million advertisers' data, providing analyses of multiple aspects such as creatives, texts, and ads running, and the latest hot advertising strategies in time.
Creatives outshine any other ways of securing users by softening their hearts.
"SocialPeta is very quick in updating creatives, so we can search on SocialPeta for creatives of top games of all major genres and get real-time information about the newest hot creatives. It not only helps expand our way of thinking in ad creatives, but also helps control our cost and improve advertising effect. If I'm consulted, I definitely will recommend SocialPeta." Said Moonton.
As a matter of fact, SocialPeta's capability to keep a close track of competitive products means a lot to game companies. For example, they can figure out the advertising strategies of other newly released games based on the creatives collected by SocialPeta, and find out if they will lose their existing users to those games, based on which a targeted marketing strategy will be made. That is one of the good things that Moonton can benefit from the cooperation.
In the long run, the partnership between SocialPeta and Moonton will spur the progress of their global strategic blueprint and greatly increase Chinese games' influence worldwide. In the future, SocialPeta will keep updating its product SocialPeta, improving its data coverage and accuracy, enriching its features and aspects of analysis, using more powerful technologies and products to help more companies to speed up their business progresses.