How SocialPeta Impacted Bimi Boo to Keep Competitive in Kid's Education
Background: What Is Bimi Boo?
Bimi Boo is a passionate team with the mission to help kids discover that learning is fun and inspire them to keep learning throughout their lives. They hope that Bimi Boo will become a daily part of child's education.
As a big team consisting of experienced designers, graphic artists, programmers, animators and educational experts, Bimi Boo makes an amazing array of games, cartoons, and toys designed to accelerate a child's learning and put all energy into making sure their work is the best in the industry.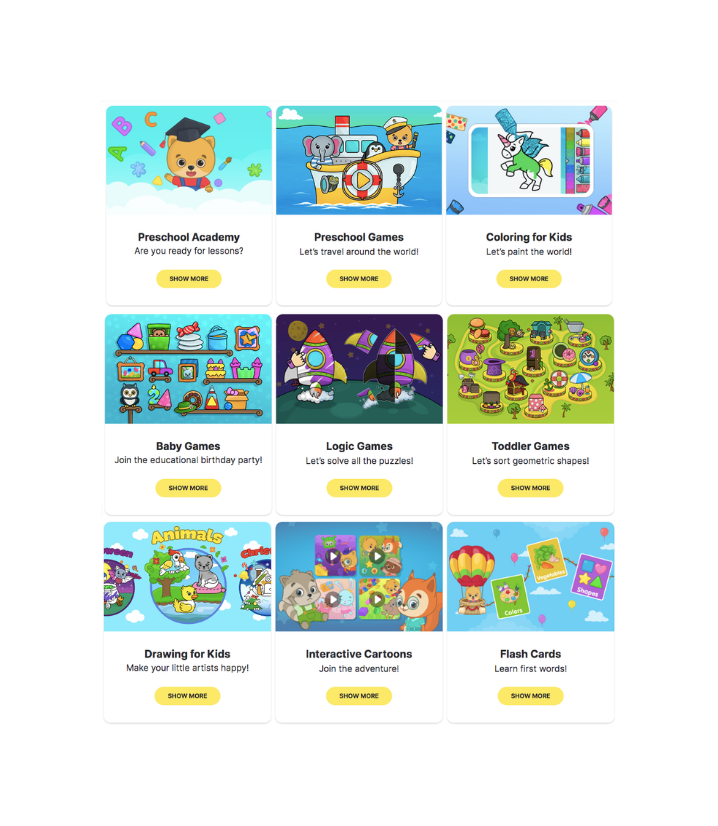 Challenge: Achieving Creative and Competitive in A Intense Industry
Bimi Boo focuses on the kid's education industry by providing interactive cartoons filled with games and activities. How to keep competitive in this industry is the key issue for this team. It is always not easy to keep pace with the latest advertising trends, but it is important to produce new and appealing creatives to catch the eyes of kids and parents. It is also the reason to contribute to the cooperation between Bimi Boo and SocialPeta.
Solution: Keeping Track of Competitors and Gaining Inspiration from Trending Creatives
As a world-leading ad intelligence platform, SocialPeta is professional in ad creatives, it covers over 1.2 billion advertisement creatives of mobile game and mobile app industry from over 72 countries and regions worldwide and 90 mainstream channels. For every partner, it's not difficult for them to draw creative inspiration from such a big database.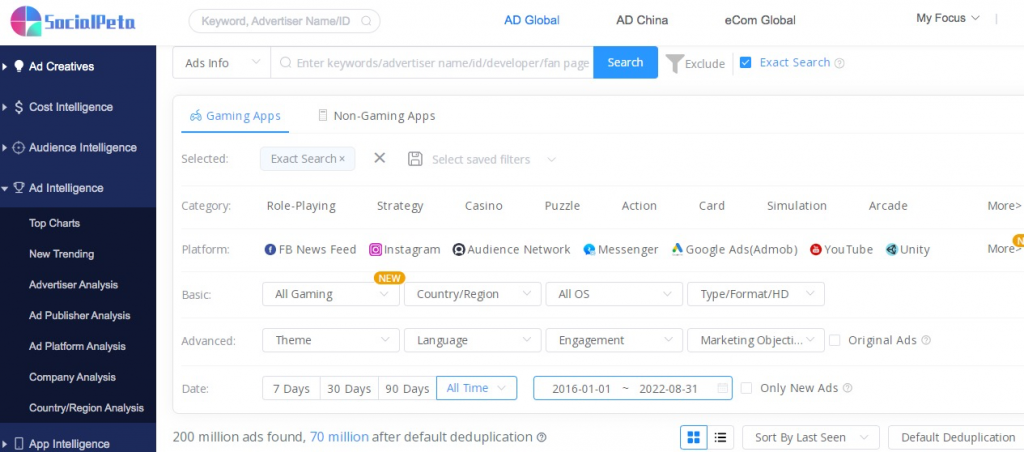 At first, SocialPeta provides a multi-dimension analysis of apps, so partners can check the key data easily, such as downloads, revenue and MAU. Additionally, it provides details, such as the layout of keywords, interaction trends of audiences, etc. In the real case, Bimi Boo can easily monitor its competitors by checking the data, and doing research about the trending creatives to improve their conversion rates on downloads and revenue.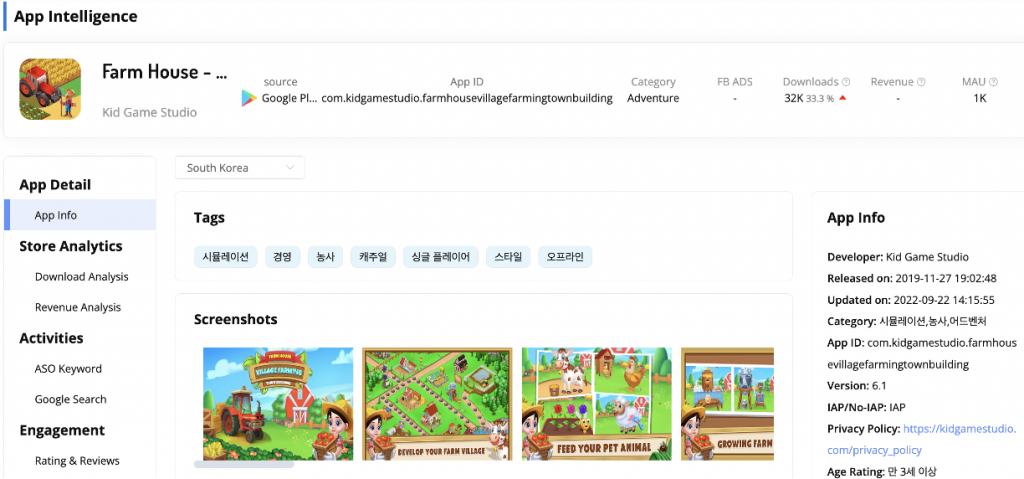 At the same time, SocialPeta has the feature of Orginal Ads, which can check the hot creatives on different platforms, so the partners can check the interaction of target audiences, such as thumb ups, sharing, and comments, thus, the clients can know more about the needs of the users and achieve efficient marketing campaign. Like in the partnership with Bimi Boo, they can access the hot creatives and know the interest of their potential users, then they can adjust their marketing campaign.

From the feedback from the Bimi Boo team, in the partnership with SocialPeta, it provides more ideas in their ads creatives and saves their time in the marketing campaign. The kid education industry is special, it's more important to produce superior and appealing creatives to attract parents and kids. With the real-time updating database from SocialPeta, they can keep track of the trending ads and analyze the audience to optimize their marketing plan.