Inbeat Agency Strategically Partners with SocialPeta to Form Mobile Creative Strategy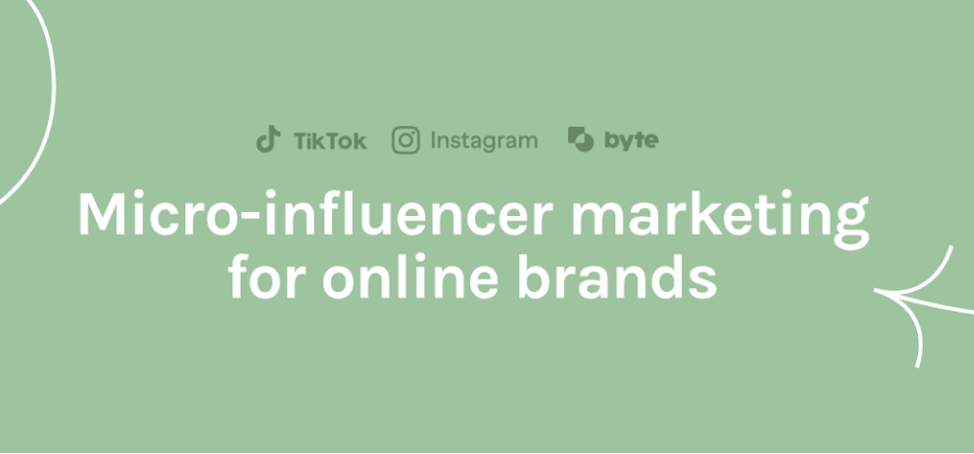 Company Background
Inbeat is a TikTok performance-driven micro-influencer agency which connects brands with micro-influencers to create engaging content, build brand awareness, and drive more sales. The service portfolio of InBeat Agency includes influencer marketing, social media marketing, and sponsored content creation. With their exclusive technology and a network of 50,000+ micro-influencers, they create unique User Generated Content (UGC) that is used on scalable advertising campaigns.
The agency's main focus are User Generated Content creation and social media advertising. Their portfolio of clients includes Disney, New Balance, Nielsen IQ, Chatbooks, and many more!
The Demand for Ad creatives and Cost Intelligence
Inbeat Agency offers a variety of web marketing services for its clients. This partnership with Social Peta will allow inBeat to increase the value of its services, with the creation of creative briefs, industry audits, competitive analysis, etc. The agency is also behind the very successful E-Commerce newsletter, DTC Report. DTC provides on a weekly basis detailed analysis of marketing strategies, advertising campaigns, branding, etc. in the Direct to consumer industry.
SocialPeta is a professional advertising analysis platform, it has an advertising creative database of over 1.2B from 80 channels covering more than 70 countries. By accessing the database, it would be easy for them to obtain the market insight into the global market and it would save their time to monitor their clients' competitors to adjust their market campaign to achieve better performance. This is why Inbeat Agency chose SocialPeta after comparing multiple platforms.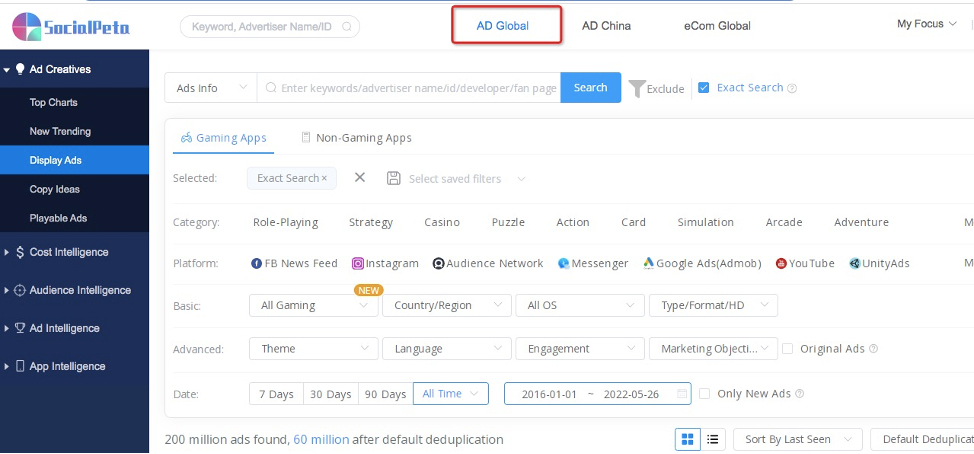 Moreover, the feature of cost intelligence is very important to them. It is helpful in the estimation of CPI and CPA, so they can control the budget in the advertising campaign and adjust advertising strategy in different networks.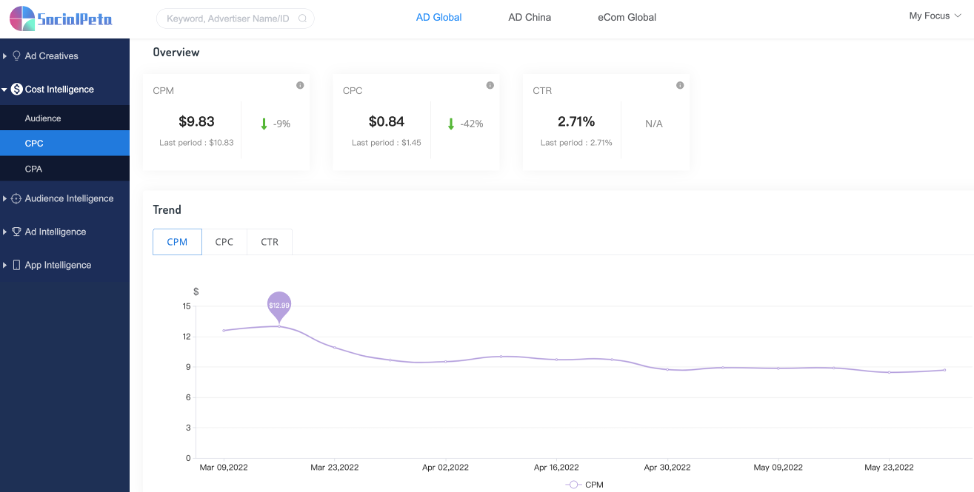 The Results: Slashed CPAs by 70%
The influencer marketing service by InBeat is particularly focused on using micro-influencers for campaigns, occasionally working with macro-influencers and celebrities. Since the average cost per engagement for micro-influencers is much lower than typical celebrities, and the engagement rate is also better, InBeat usually chooses to work with micro-influencers to drive better ROI for their clients.
From their feedback, Since working with SocialPeta, they've been expending less effort while getting better results in finding the best creatives. They are able to find the top creatives efficient and their advertising campaigns have become more sustainable. With the feature of Ad Intelligence on SocialPeta, Inbeat Agency was able to decrease CPA by 70% for its clients.
With data-driven marketing strategies, most influencer agencies will estimate reach and give vanity metrics to claim success. Inbeat Agency makes their influencer campaigns measurable so that can evaluate their success based on real numbers. This is the result that SocialPeta is committed to bringing Inbeat Agency.