SocialPeta Helps VGP JSC in Preparing Video Ad Creatives More Efficiently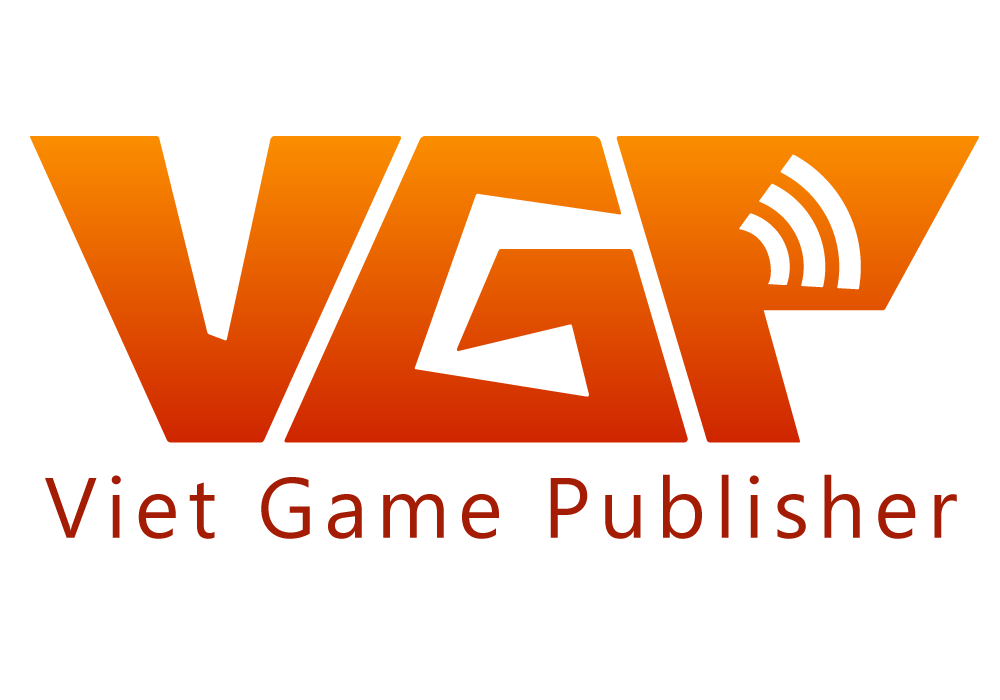 VGP JSC was set up in 2015 with the aim of taking the highest quality RPG mobile games from outside of Vietnam into the Vietnam market. VGP JSC is a subsidiary of CTV Group, a publisher of the top 3 casual and gambling mobile games in Vietnam.
Vietnam mobile game market is unique in Southeast Asia, and it ranked second in Southeast Asia region in terms of total downloads in 2020. Vietnam is also one of the world's fastest-growing mobile games regions. To provide the best RPG mobile games to Vietnam players, the company purchased excellent games from China.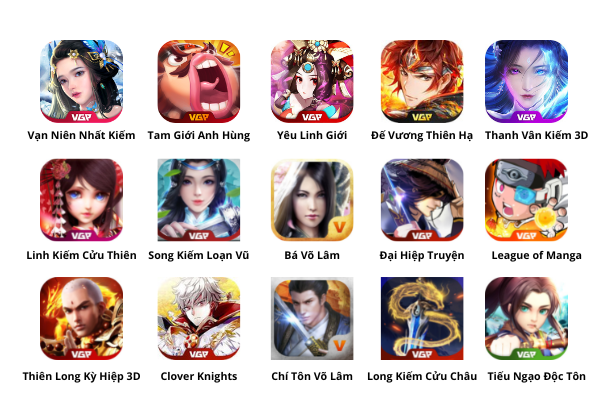 "SocialPeta is more effective than a content executive because of the big data and it is saving money."
Mobile RPGs are usually deep games with a lot of features and plenty of content to play, and videos are the best way to showcase those features or gameplay when compared to image ads. Creating videos definitely takes more time and effort compared to image ads, but in terms of ROI, it's worth investing time and money to create appealing video ads. Hence, in March 2020, VGP JSC decided to seek solutions from SocialPeta, the leading advertising intelligence platform. They have purchased the Ad Creatives feature of AD China vision.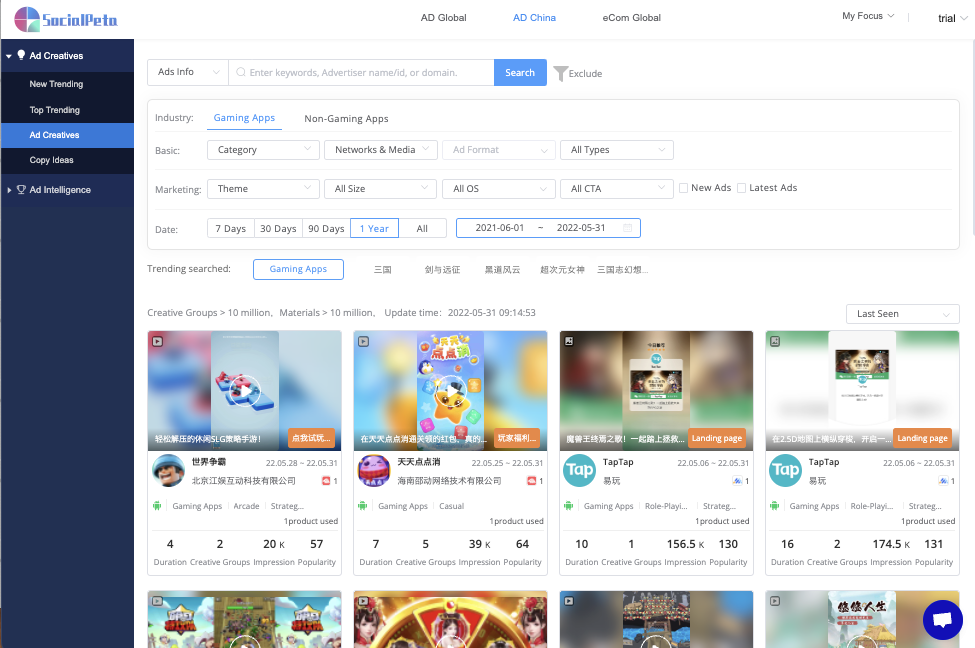 First, they take a look at their competitors' video ads – it's one of the best ways to learn what kind of creatives work and what doesn't.
The next step is to identify the key features of the game. Then, it's time to choose the ad video type, the captivating storyline or engaging gameplay? The main purpose of the video ads is to showcase how incredibly good the game is and what makes it better than other mobile RPGs.
Finally, they create multiple variations of the video ads, afterall, advertisers need to test and find the winning creatives that attract the most users. As the conversion rate is increasing, the cost per acquisition is becoming lower.
From VGP JSC's feedback, "SocialPeta provides a more efficient way to check and prepare creatives for the UA campaigns." Also, one of VGP JSC's executives commented, "SocialPeta is more effective than a content executive because of the big data and it is saving money."
Apart from VGP JSC, SocialPeta is also trusted by other leading game publishers globally, such as Google, NetEase Games, Tencent Games, VTC Mobile, VNG, SohaGame, etc...