SocialPeta Helps Gameberrylabs for Users Acquisition and Cost Intelligence
Company Background
GameberryLabs is one of the most fast-growing game development company in India, they are projecting a turnover of $50 million by the end of 2022 from existing and upcoming games. This Ludo game company was co-founded by Afsar Ahmad and Govind Agarwal.Their goal was to build mobile games that would not only connect players from all over the world, but also give peoples' games they could "grow old with". In 2017 they released Ludo Star and Parchisi Star apps to the stores and have millions of active users until now.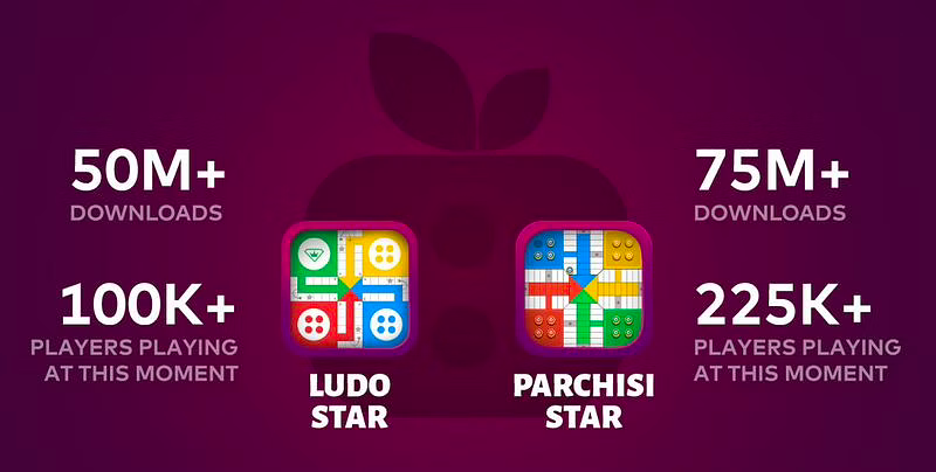 The Challenge of User Growth and Cost Efficiency
From talking with Gameberrylabs, they have two concerns for their long term development. First concern is keeping user growth, the Covid-19 pandemic brought massive growth for the company. And second concern is increasing Ad cost efficiency. Due to their limited budget in user growth, Gameberrylabs needed a well-crafted strategy to laser target the right audience and achieve a positive ROI.
Therefore, we have an opportunity to build a relationship with Gameberrylabs and bring solutions to them.
The Strategy with SocialPeta's Ad Intelligence
Targeting the right users required them to do a thorough competitor analysis and put a great effort into designing their ad creatives. To ensure they have a good CTR, they need an ad intelligence tool where they can see all the creatives of their competitors.
So what solution that SocialPeta's Ad intelligence bring to Gameberrylabs:
At first, with the feature of ad creative, Gameberrylabs can access 1 billion high-quality ads creatives easily. Especially, SocialPeta has integrated with more than 80 advertising networks, so they can reach a bigger database and check which platform their competitors are publishing, and also to know what currently hot creatives format looks like and what kind of audience they will target.
Moreover, the feature of cost intelligence is very exclusive to them. It is helpful in the estimation of CPI, CPA, so they can control the budget in the game publishing and adjust publishing strategy in different networkings.
During the pandemic, Gameberrylabs games grew from 3.5 million daily active players to 6 million DAUs from Year 2020 to Year 2021. They have also surpassed 125 million-plus downloads worldwide.
Before the collaboration with SocialPeta, designing a successful creative required many iterations and took too much time and money for Gameberrylabs. However, since they started using it, they've been expending less effort while getting better results in finding the best creatives. They are able to find the top creatives efficiently and their advertising campaigns have become more sustainable and profitable, which run campaigns with 25% less cost and high performance for latest 8 months.
With their differentiation strategy on SocialPeta, Gameberrylabs has also revamped its ad strategy to get the most out of its ad spend, it has been able to achieve an uplift 40% in its ad CTR and decrease average CPM by 12% in 2021.