The Key to UA Success: Combining Mobile Ads & ASO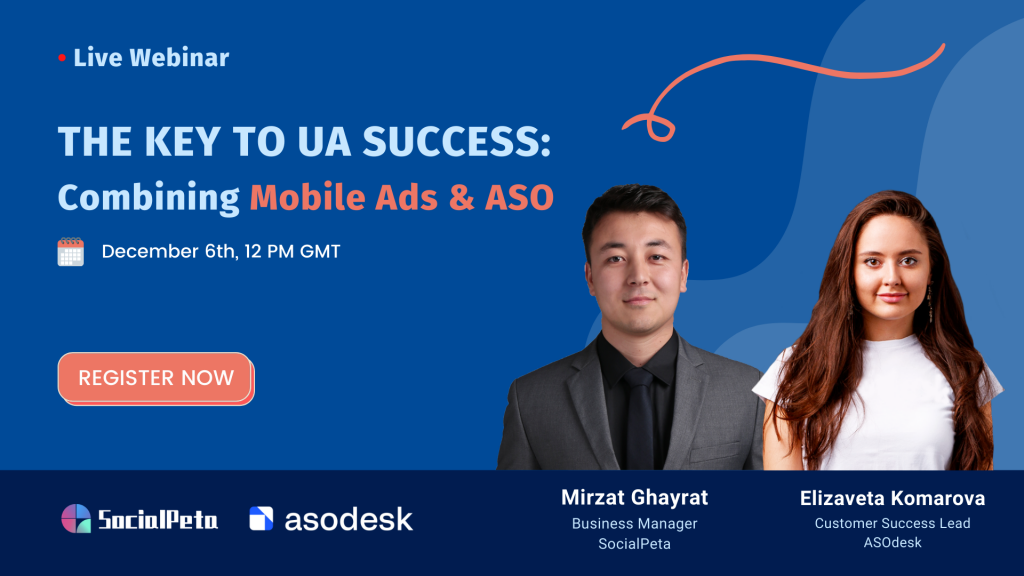 The methods and strategies of mobile marketing are updated as the industry changes. 2022 is closer than we realize and we're all knee-deep in planning.
To help you better prepare for user growth in 2022, SociaPeta cooperated with ASOdesk to host this webinar, where we shared the actionable strategies to enable long-lasting mobile app growth.
What you will learn:
A retrospect of 2021 mobile marketing state
Methods of app promotion in App Store and Google Play
The latest essential ASO strategies
How to optimize advertising and reduce costs
Case studies: How popular mobile apps win the market
Must-know 2022 marketing predictions