What to know about media buying and advertising when entering new markets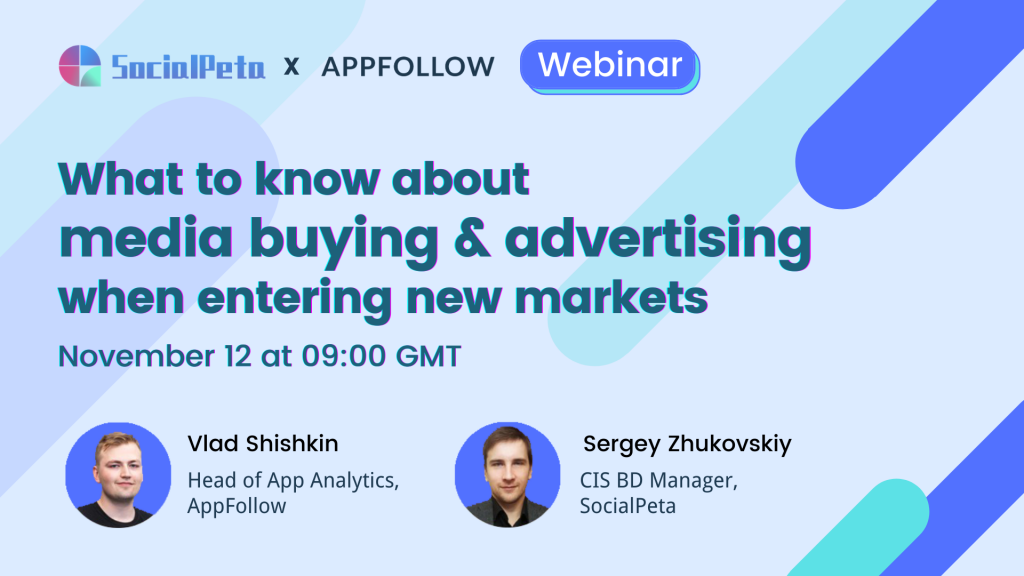 You will get an email that contains your unique connection link to access the webinar.
We look forward to your participation.
Join our online meet-up where we will share insights on Mobile Games 2020:
Global Trend of Advertisers
Hot Advertisers across Q3
The situation on Facebook Networks.
Observation:Media Buy in the US & Japanese Market
Hot Advertiser Ranking & Analysis
High-Quality Creative Appreciation.
---
This webinar will be held in cooperation with our partner AppFollow. They will bring you the tips on entering new markets:
What to do if you successfully launched in one country, but launches in another one was a failure?
How to build a strategy that will bring you a growth in installs and MAU?
How to evaluate if the strategy was a success or not and build a proper reporting?
What are the things to keep in mind when launching in Asian markets?