2021 Mobile Marketing Webinar: Advertising & ASO Tips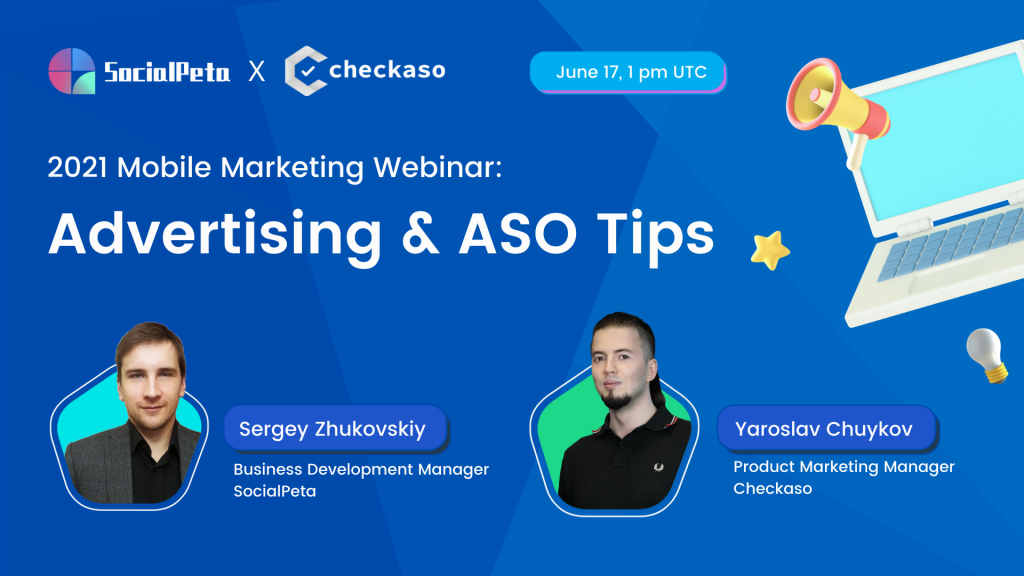 In the past year, there were more than 4.3 million apps available in the Apple App Store, you need to think about not only how to bring customers to your application, but also how to convert them.
However, mobile marketing strategies are always undergoing new changes as the competition goes increasingly fierce.
To better understand the mobile marketing trends and help your applications keep attracting new users. Join us on June 17 for the 2021 Mobile Marketing Webinar, where we will discuss the Advertising & ASO Tips with our partner Checkaso. What you will learn:
SocialPeta: Statistics, trends & strategies for the mobile game marketers
Overview of Global Mobile Game Market
Market analysis of Europe, America, and the CIS regions
Top Advertisers & Creatives Analysis
2021 H1 mobile game advertising statistics
Case study:How popular mobile games win the market
Checkaso: How to maximize situational and seasonal marketing impact with ASO
For more details, click the button above to register our webinar for free. Besides the marketing tips, we will also analyze the cases on how excellent games/apps win the market.