Incredible! "Audience Intelligence" function is newly launched on SocialPeta!
As the global advertising industry has been greatly affected due to the epidemic and other reasons, Google recently announced that advertising costs in Europe and other regions have also increased. At this time, many companies and brand owners have chosen to increase revenue and reduce expenditure, more than ever before. SocialPeta, which has an advertising database and technical capabilities, is well aware of the current dilemmas and anxieties of the business side, and quickly responded to the upgrade of its advertising intelligence analysis tool "SocialPeta" in a short time. The latest "Audience Intelligence" function has been launched to accurately target your advertising audience. The purpose of achieving the best results with the least cost is to help ease the pressure of business operations and overcome difficulties together.
Audience Intelligence to help you discover more hidden Facebook audience Interests and Google keywords
What is the Audience Intelligence ? In the Facebook backend, you can further refine the audience for advertising by selecting interest words, but generally Facebook will only recommend 15 interests for you based on the words you search, which does not allow you to dig out some more accurate user groups. At this time, you need the function of Ad Targeting to help you dig out more and better interests. According to the user's search terms, we return far more results than Facebook.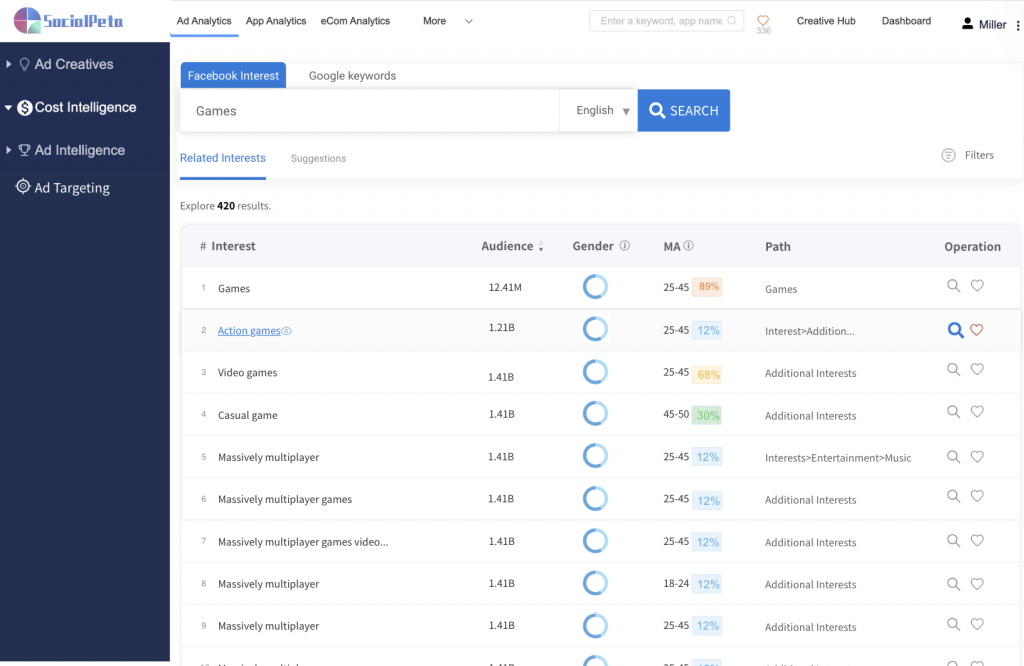 Currently, Audience Intelligence supports audience queries from two channels: Facebook and Google.
In addition to the first time, you can also see more detailed audience analysis:
You can view the detailed analysis of the words of interest, and click on the interest to enter the details.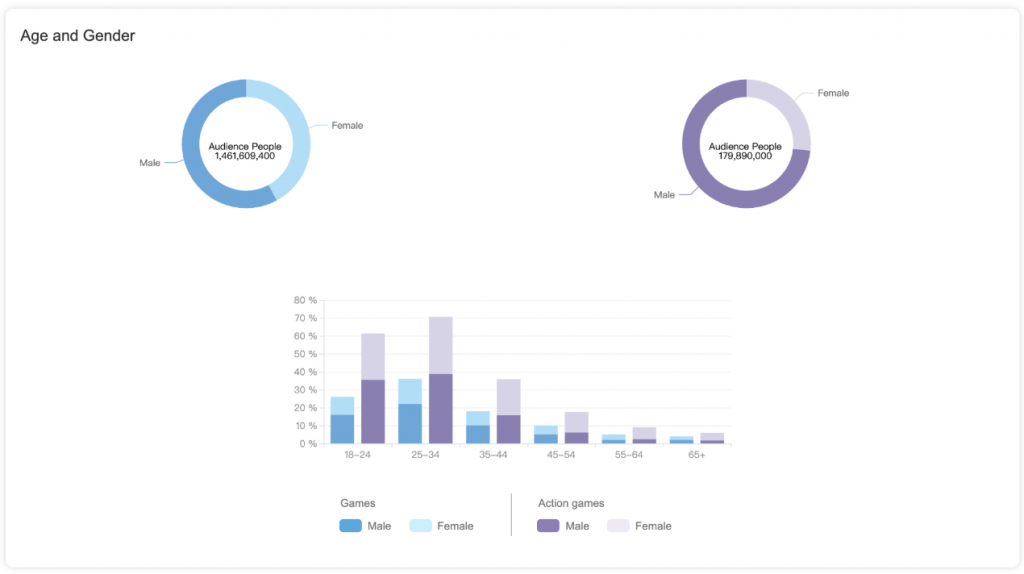 Relationship Status, Educations, Job Title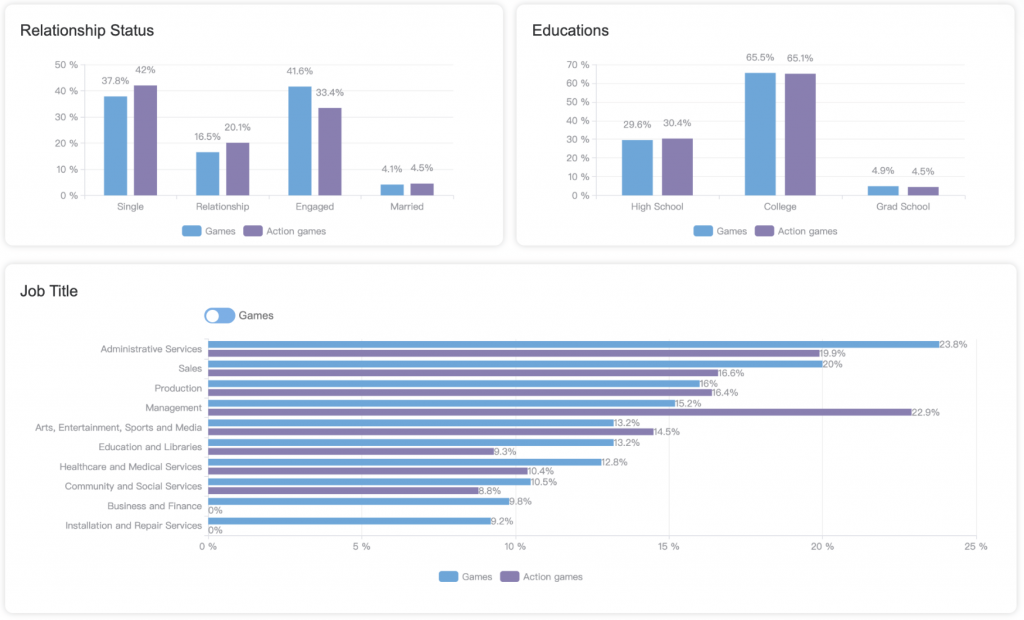 Device, Location and Top Country, Related Interests, Related Pages.
Comparative analysis of two interests
When you are hesitant between two words, you can directly enter these two words in the Audience Intelligence module to view the specific comparison and analysis of the two words.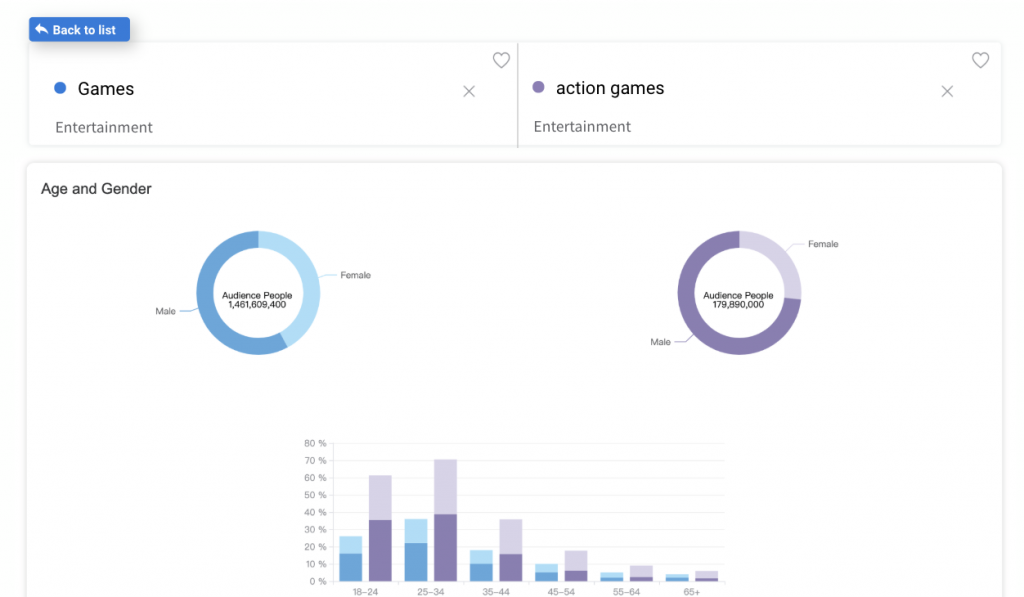 Advertising audience highlight features:
Discover more hidden interests or keywords
Insight into audience's insight and keyword analysis
Compare the audience differences between the two interests
Support four language screening, you can select audience words through Chinese, English, Japanese, and Russian
A large number of data dimensions, such as recommendations, PD, etc.
Summary:
I hope that the new functions of the Ad Targeting will provide a more powerful reference for your advertising business growth, accurately advertising audiences, saving costs, and improving advertising effects. We will continue to improve our products and provide you with more high-quality and powerful functions.
You are welcome to contact our business opening purchase, and you are welcome to ask any questions!