AdPlexity VS SocialPeta: Which is The More Practical Ad Spy Tool?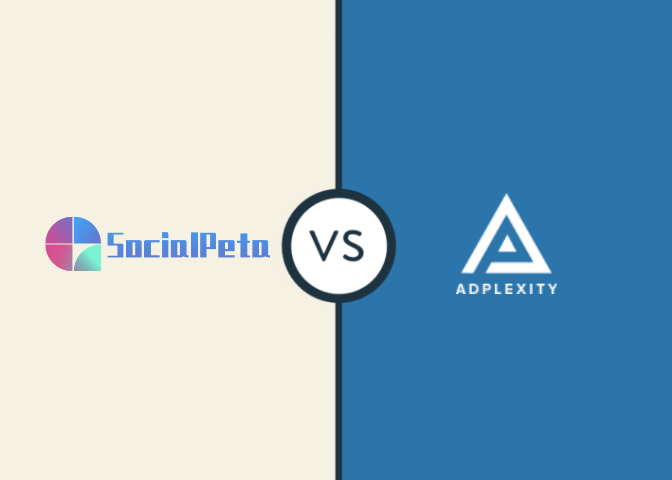 Want to stay ahead of the competition? Figure out their marketing strategies, improve them, and adapt them to your business. There are many advertising spy tools on the market. How to choose the tool to use has become a big problem. I selected two top advertising spy tools in the industry to compare, show their advantages and disadvantages, and find the most suitable advertising spy for you. tool. Sites such as AdPlexity and SocialPeta give you access to important data, such as where your competitors are advertising and the keywords they target, to help you achieve this goal. By understanding this information, you can discover new ways to target the customer base that you and your competitors are pursuing.
In this article, we will compare AdPlexity and SocialPeta to give you an idea of how these "spy" sites work and which site is most useful.
AdPlexity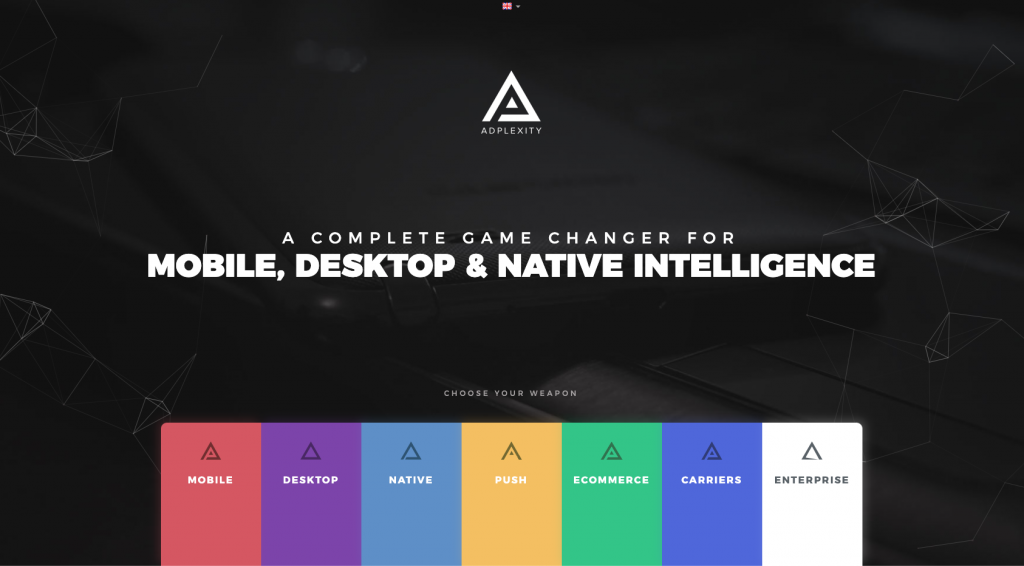 AdPlexity is one of the reliable Ads Spy tools that can help you monitor your competitors in many ways.
It has many amazing advanced features, which you may not easily get through other ad spy tools.
AdPlexity Products Overview
AdPlexity Desktop
AdPlexity Mobile
AdPlexity Native
AdPlexity Push
AdPlexity eComm
AdPlexity Carriers
AdPlexity Adult
AdPlexity is a relatively versatile ad spy tool, with the above multiple functions, is a powerful and resource-rich website.
SocialPeta is the world's leading advertising creative spy and application analysis, user acquisition and mobile advertising analysis platform, dedicated to providing top advertising creativity and marketing strategies for advertisers and publishers. As an essential advertising and marketing intelligence platform, SocialPeta focuses on:
Ad Intelligence
Cost Intelligence
Platform Intelligence
App Intelligence
Game Intelligence
Audience Intelligence
eCom Intelligence
KOL Intelligence
Brand Intelligence
SocialPeta is a more complete advertising spy tool that integrates multiple advertising analysis intelligence such as applications, games, brands, Internet celebrities, e-commerce, costs, audiences, and channels. It is the most versatile website in the world today, and it can be said to be comprehensive Collected all the advertising information.
Also, there is an intelligence of Black Friday, it can be found in SocialPeta.
The above is an introduction to the overall functions of the two tools. When we use the ad spy tool, we will focus on comparing their data analysis capabilities, filtering systems and prices. Therefore, I will compare these three aspects:
1.Data analysis capabilities
For advertising espionage tools, data analysis capabilities are the most important, and having a strong data analysis capability is the prerequisite for establishing better marketing strategies.
AdPlexity
In contrast, AdPlexity is more like a multi-faceted advertising acquisition, which aims to collect various types of advertising materials for integration, allowing users to analyze data in the process of collecting materials. Its channels and coverage are very wide, and it is in a leading position in the industry.
Each different section of AdPlexity collects Desktop, Mobile, Push, Native, Adult, Carriers, ecomm ads, and has a huge database.
SocialPeta is more superior in data analysis. Although the advertising material collection section is not as comprehensive as AdPlexity, the data analysis function is the world's leading.
Its advertising intelligence analysis function includes 73 global channels and 980M+ advertising mat1erials in 46 countries. In addition to the simplest advertising material analysis, it also has advertising copy analysis, playable advertising analysis, and advertising rankings, which can further analyze intelligence data. Analysis and processing.
In the cost analysis, CPC, CPM, CTR, and CPA are analyzed for channels and countries, which can compare the analyzed data and improve ROI.
Audience analysis can help advertisers determine the audience of any keyword/category, including but not limited to education level, emotional status, country distribution, etc.
The analysis of channels and advertising positions can help advertisers determine the best advertising strategy to reduce advertising budgets and risks.
E-commerce analysis has a very complete filtering system, which accurately screens products on the three platforms of AliExpress, shopify and Amazon, which can help cross-border e-commerce sellers to select products.
The rest of the application analysis, brand analysis, inventory analysis and KOL analysis are also very practical functions, which are of great help to the establishment of advertising strategies.
2.Filtering system
The more filtering systems, the higher the accuracy of ad targeting and the higher the data requirements. Many advertisers hope that the positioning can be more accurate when searching for a certain type of competitor's advertisement, which tests whether the filtering system is perfect.
AdPlexity
In terms of advertising information, AdPlexity's filtering is divided into:
country
channel
equipment
image
video
keyword search
SocialPeta's advertising filtering system has:
Country
Channel
Equipment
Image
Video
Carousel
Playable ads
Advertising proposal
Keyword search
Keyword exclusion
Language
Format
Theme
Data
First seen
Last seen
Popularity
Impression
Duration
Interaction
In the filtering system, we can see that SocialPeta has absolute advantages, and accurate multiple filtering can provide advertisers with more accurate data and advertising information.
3.Price
Price is also the most concerned issue for many advertisers. As a necessary expenditure for ad spy tool, advertisers certainly hope that the budget spent has its value.
AdPlexity
AdPlexity Desktop-$199/month
AdPlexity Mobile-$199/month
AdPlexity Native-$249/month
AdPlexity Push-$149/month
AdPlexity eComm-$199/month
AdPlexity Carriers-$149/month
AdPlexity Adult-$199/month
Each item of AdPlexity's advertising functions is charged separately, and accounts cannot be used universally. This means that even with a huge database, when we pay for one of them, the data we can obtain is not as large as we thought. And this quotation can be said to be very expensive in the industry. If you want to obtain multiple advertising information, its budget will be greatly increased.
SocialPeta's quotation is currently not publicly available. You need to contact the person in charge to get the quotation. However, according to its internal staff, the contact email may have unexpected surprises.
Conclusion
Below I will show you the difference between AdPlexity and SocialPeta more intuitively in the form of a table:
| | | |
| --- | --- | --- |
| | AdPlexity | SocialPeta |
| Adult ad | ✅ | ❌ |
| Platform analysis | ❌ | ✅ |
| Cost Intelligence | ❌ | ✅ |
| Audience Intelligence | ❌ | ✅ |
| Brand Intelligence | ❌ | ✅ |
| KOL Intelligence | ❌ | ✅ |
| Ad text | ❌ | ✅ |
| keyword search | ✅ | ✅ |
| include keyword | ❌ | ✅ |
| equipment、country、channel | ✅ | ✅ |
| Ad type | image、video | image、video、carousel、html、playable |
| Creative theme filtering | ❌ | ✅ |
| Creative download | ✅ | ✅ |
| Account universal | ❌ | ✅ |