How to Secure a Share of the $40 billion Female-Targeted Market
According to Newzoo's 2021 Global Mobile Gamers Whitepaper, mobile games generated a revenue of $93.2 billion, $42.0 billion of which was contributed by female gamers, replacing PC and console games as the most potential market segment.
The Absence and Appearance of Female Gamers
Female gamers have always been there, but female characters with distinctive images and personal stories are rarely seen in games. Princess Peach is a representative of the stereotyped female protagonists in early games who are always saved by male characters as part of the storylines, which satisfies players who want to be heroes.
Through data analyses, developers found out that in-game female characters helped attract more male gamers. So more female characters were seen in games, some even had their own impressive stories, such as Chun-Li in Street Fighter II and Lara Croft in Tomb Raider.
With the awakening of female consciousness as a result of the development of society, electronic games started to have female protagonists. From the first female protagonist Samus in 1986 to the first female-targeted game Angelique in 1999, and further to the prosperous and fast-growing female-target market, female gamers have become a backbone force in contributing to game revenue.
Reasons of the Rising of the "Her Games"
Well-designed female characters have attracted an increasing number of female gamers. The growth of female gamers is driven by the awakening of female consciousness. With the development of science and technology as well as the changes in social formation, women have had stable incomes to support their standards of consumption. As the saying goes, the economic base determines the superstructure. With their increasing economic independence and rising social position, women have become the main force of consumption.
Apart from the fact that female users are getting richer and more willing to spend money, the advanced hardware and software offered by mobile phone and game companies have also boosted the expenditure of female gamers on mobile games.
With the technology development, smart terminals have got much cheaper, smartphones have become more common, and the number of network users has been greatly increased. In fact, since the beginning of the Internet era, there have been about 60% of network users who are female, always more than male users.
Restricted by hardware, early mobile games were all designed through touch screen interaction, such as Angry Birds and Subway Surfers. Those casual games featuring simple gameplay and a small amount of time required for one round are very suitable for and therefore popular among female players. From casual games, to match-3, stimulation, RPG, MOBA, and other mid-core and hard-core games, female gamers have increased to account for over 50% of total gamers.
The enormous and increasing number of female users indicated a great market prospect which encouraged game developers to start making female-targeted games. The target markets include the Southeast Asian market and the European and American markets.
Great Difference between the European and American market and the Southeast Asian market
Female-targeted games in the two regions have great differences in art style, storyline, and gameplay.
First, art style. Based on the data captured by SocialPeta, most female-targeted games are of cartoon styles, but one is delicate and lovely, the Japanese and South Korean style, the other is the dramatic style of Disney comics.
Next, the center of storylines. Games in the Southeast Asian market prefer to attract female gamers with male characters.
Southeast Asia has seen many popular female-targeted games, such as Ensemble Stars!! (ES2 for short), a top game on Twitter. ES2 is a female rhythm game with a theme of idol training. The game was designed based on the well-established idol training tradition in Japan, telling stories about how handsome young men work hard towards their dreams which are very much loved and appreciated by female gamers.
According to the ad creatives captured by SocialPeta, Ensemble Stars!! has put much effort into showing how charming the male characters are. Characters dancing and singing on a sparkling stage are very typical in its creatives, trying to deepen gamers' impression of the game by reproducing the spotlight and enthusiasm on the idol stages.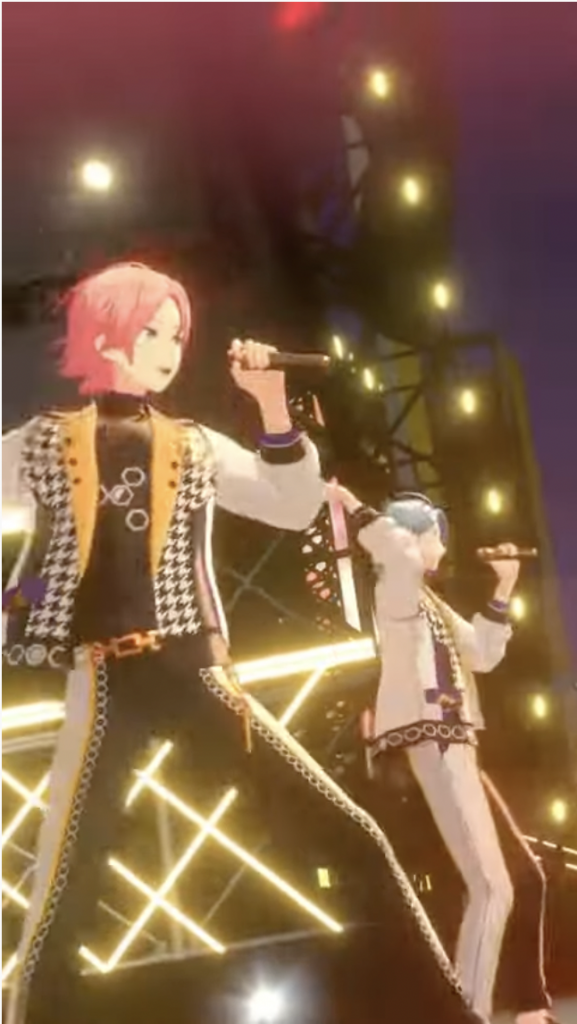 Charming male characters are also used by developers as a secret weapon in attracting female gamers. Developers are also good at creating a group of characters, providing various handsome men of different personalities.
Unlike female-targeted games in Southeast Asia, female-targeted games in Europe and America focus more on gameplay. From the chart of Top Global Mobile Games by Downloads in February 2022 released by SocialPeta, we can see that Magic Tavern's popular female-targeted game Project Makeover received over 3 million downloads on the App Store, up 14.8% month-on-month, and raked in over $16 million worldwide in February, an increase of over 10.7% month-on-month. In 2020, IGG also released a big hit Time Princess. Both games had female elements added into the simulation and match-3 gameplay, highlighting the growth of female characters as the game storylines proceed.
Except for diversified gameplays, European and American female-targeted mobile games provide their female protagonists with more wonderful storylines. The female protagonists are no longer the stereotyped part of a romantic relationship, instead, they have their own lives and trouble. They are diversified. They can be wearing heavy makeup, or having not a perfect figure, or they can be a mom.
Either handsome men or independent women are designed in games for the purpose of giving female gamers more pleasure, which is exactly the meaning of female-targeted games.
In Conclusion
According to SocialPeta, female-targeted games will develop in two directions:
For games to be released in the Southeast Asian market, they are advised to adopt the Japanese and South Korean art styles, focusing on the design of male characters.
For games to be released in the European and American markets, they are advised to adopt the dramatic Disney art style, with attractive gameplay and fantastic storylines.
Driven by the booming "Her Economy", the female-targeted game market is very promising. Things can be much easier for game companies if they decide which market to target.