SocialPeta|Why I recommend to you The Featured Ads?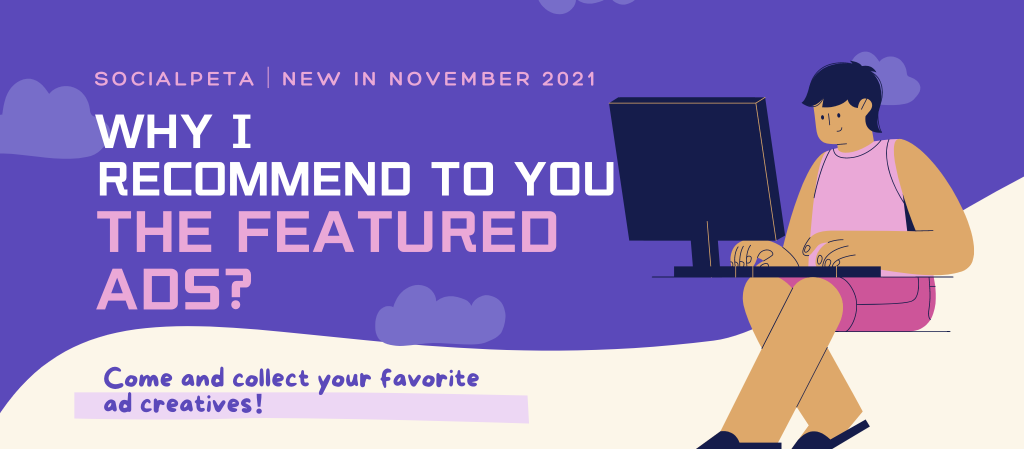 What are Featured Ads?
Why should you watch featured ads?
Dose featured ads only support Facebook original posts?
Save featured ads or more creatives you like now!
What are Featured Ads? SocialPeta selects the best-growing original post ads!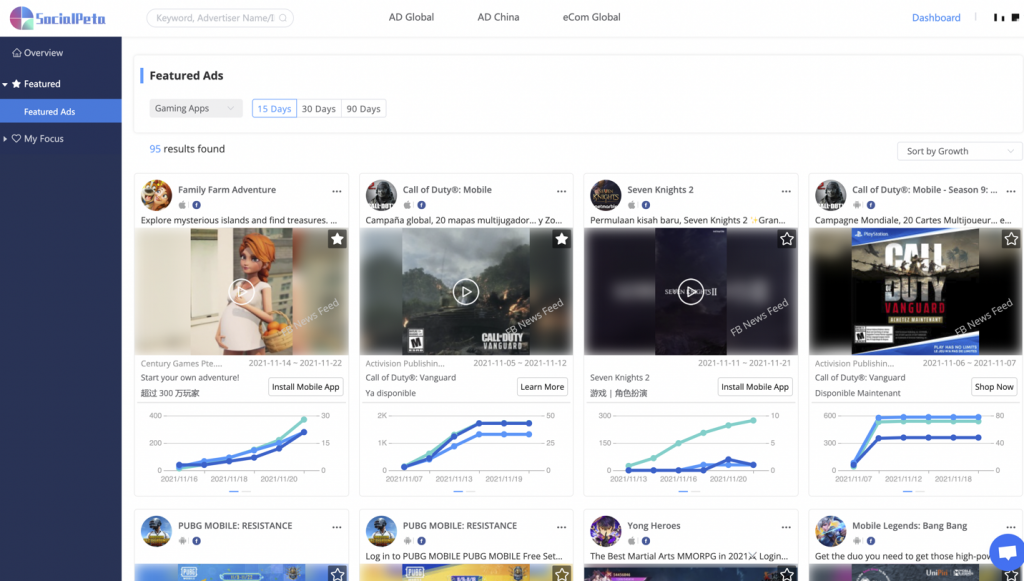 The long-awaited Featured Ads is finally online. When it comes to Featured Ads, we have to mention one of the most important data types in the advertising Spy industry, original ads of the news feed.
According to a research report released by Statista on July 29, 2021, Facebook stated that in the third quarter of 2020, 10 million active advertisers were using social networking platforms to promote their products and services, compared with the number of advertisers in the first quarter of last year Is 7 million. Most of Facebook's revenue comes from advertising. In 2020, social network advertising revenues will exceed 84.2 billion U.S. dollars, while other revenues will be 1.7 billion U.S. dollars. Such a huge advertising revenue shows that Facebook's information flow advertising has long been deeply rooted in the hearts of the people, and it also means that it has become more competitive.
More and more advertisers hope to see competing advertisements with performance indicators to help them optimize their advertising strategies. The engagement data of the original post advertisement is a natural performance indicator, and the interactive value will continue to change with the increase of time. Guangda selects the best growth (the one with the highest growth in the sum of engagement value) from many original advertisements and provides it to customers called featured ads.
Through years of continuous accumulation and technological breakthroughs, SocialPeta has achieved 50,000-100,000/day of original post ads. SocialPeta tracks targeted ads from the original posts it obtains every day and continuously optimizes the tracking algorithm conditions to provide customers with better advertising data.
Why should you watch featured ads? The difference between original post ads and Facebook ad library.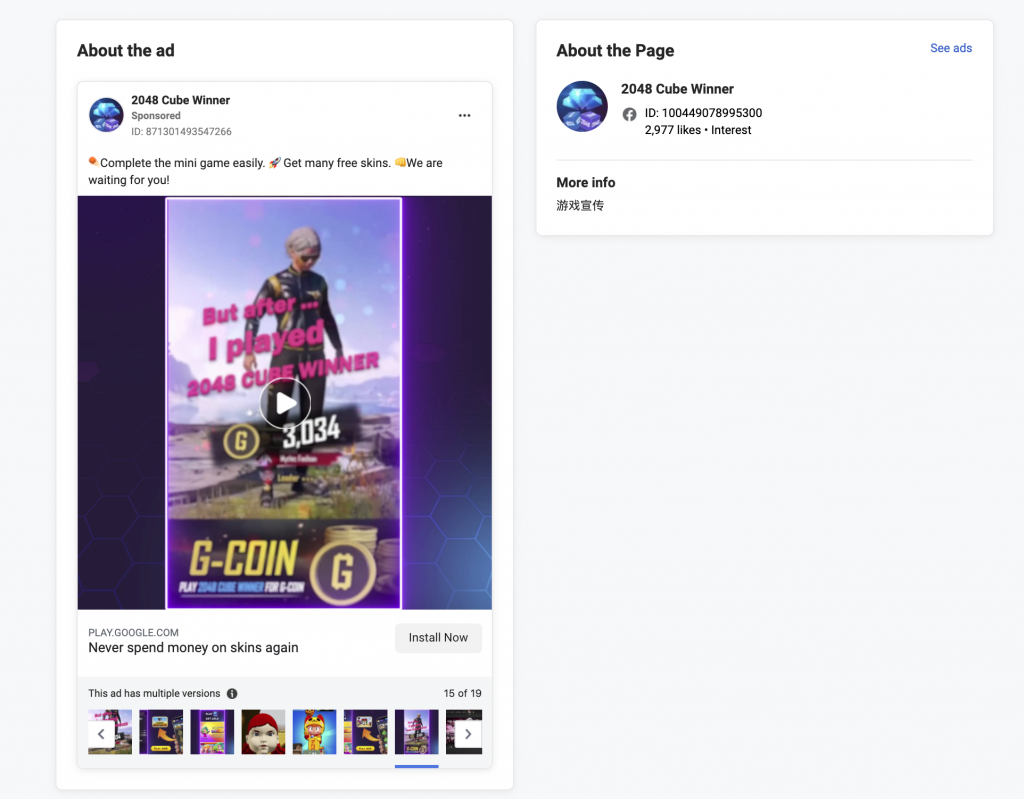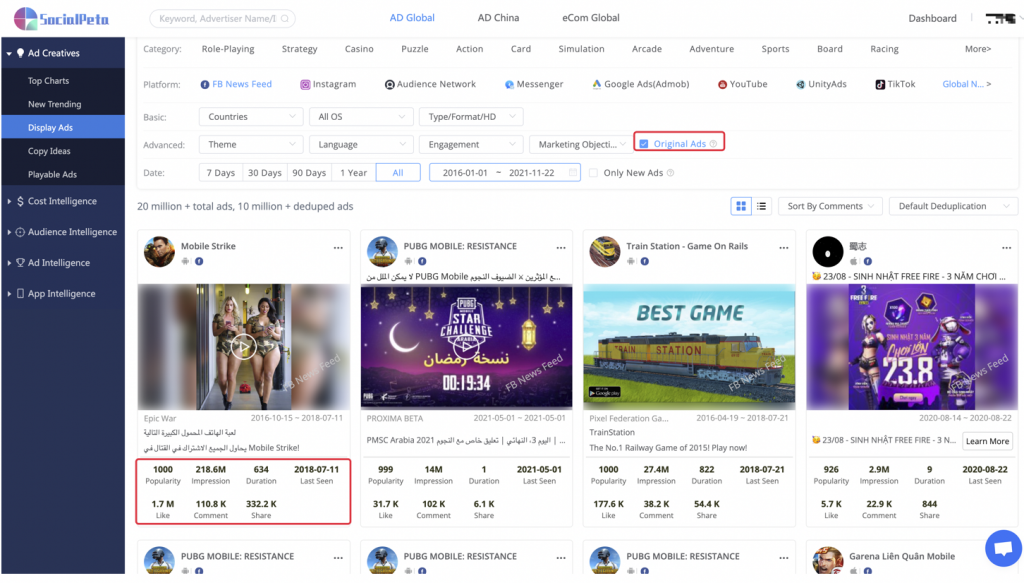 Facebook Ad Library is Facebook's official external advertising database, but these ads do not have corresponding performance indicators for advertisers and competitors to refer to. It can be seen from the above figure that the same advertiser's ad creative is a bit like, commented, and shared data on the SocialPeta platform, but only the ad itself is displayed in the Ad library. This is why the featured ads are selected again based on the original post data, and customers have to look at them. Because customers can get more guidance value.
SocialPeta's original post ads are a self-built powerful crawling system and continuously optimized according to the platform strategy. At present, the amount of crawling of original posts is already among the best in the industry!
Dose The Featured Ads only support Facebook original posts?
Currently, SocialPeta supports five channels of Facebook, YouTube, Instagram, Twitter, and TikTok. Among them, Facebook channels are currently supported for selection, and other channels are continuing to make breakthroughs. Please stay tuned.
Save featured ads or more creatives you like now!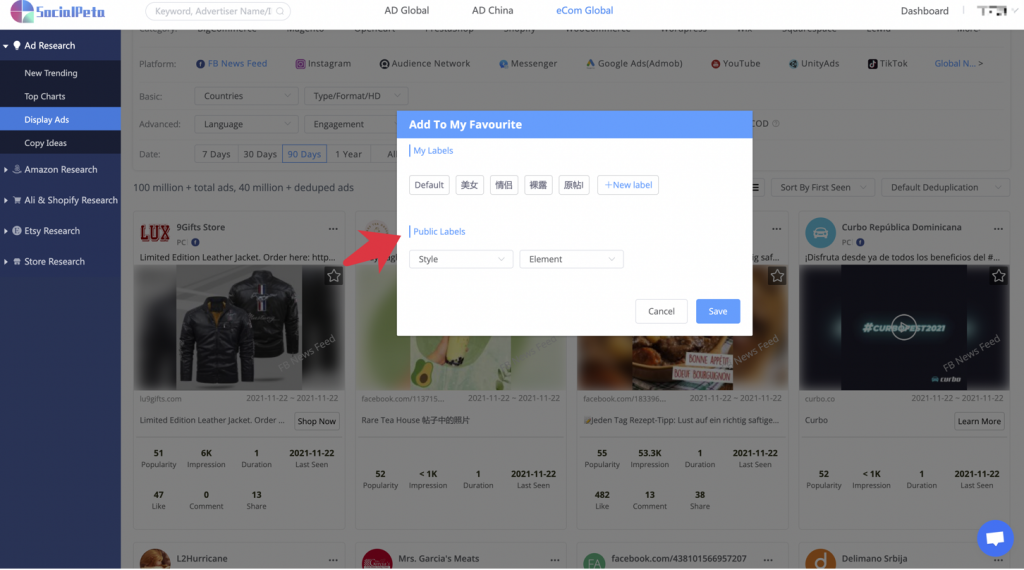 In this issue of SocialPeta update, in addition to launching selected advertisements, there is also an upgraded return of the collection function. You can freely create tags when collecting ideas, or you can choose the recommended tags provided by the system. After collection, you can view it in the "Saved Ads", and you can also view the team collection.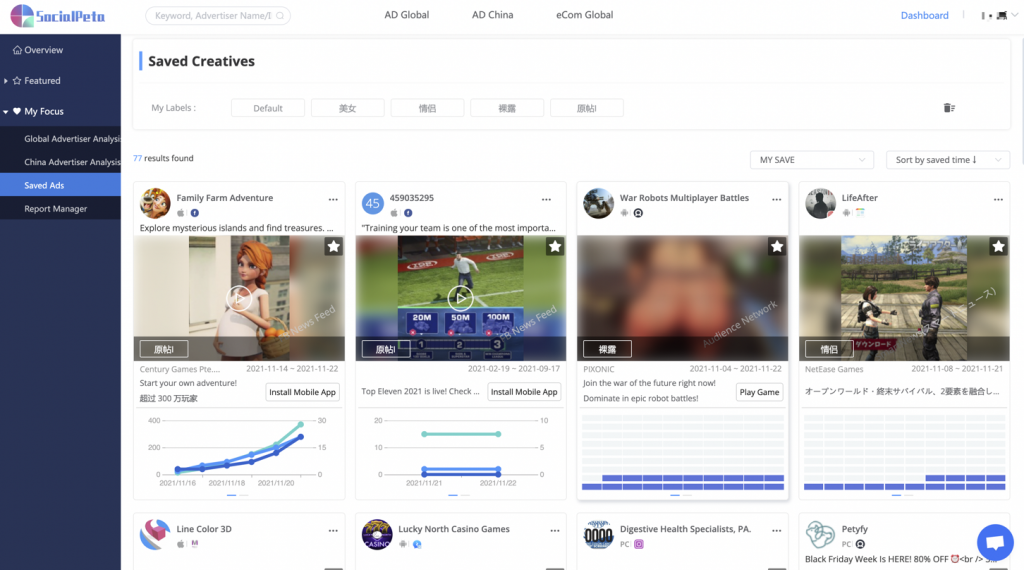 We provide dynamic information for your favorite creatives within 90 days of the advertisement. If it is discovered by the system more than once, it will be recorded as "discovered", otherwise it will be recorded as "not found". In addition, if you are a VIP customer and have collected the original post advertisement, SocialPeta will automatically track the change of the engagement value of the original post advertisement for you.
Become a VIP paying customer to get more information and exclusive services. Join SocialPeta!