Messenger Competitive Intelligence|Ad Analysis by SocialPeta
Competitive intelligence is the first step in our marketing intelligence work and one of the most important parts. Only when we understand the details of our competitors can we formulate a correct and effective marketing strategy.
In this report, SocialPeta analyzes the Messenger's ad analysis from multiple aspects and helps you see the competitive intelligence of top grossing apps Messenger.
Now, I'll tell you how to gain a competitive advantage by SocialPeta.
1. Basic Information of Messenger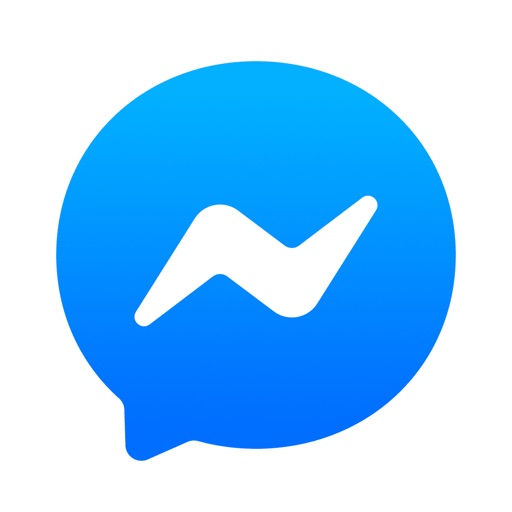 Network : Google Ads(Admob),Audience Network,Facebook
Developer : Facebook, Inc.
Publisher : Flood–It!,Fotor - Photo Editor & Collage,BeautyPlus - Easy Photo Editor Selfie Camera,YouCam Nails - Manicure Salon for Custom Nail Art,Korean Food Recipes - 10k Recipes,GulogGratis: Køb & sælg,Bible,Drift Mania Championship
Total creative ads during the time period : 62,527
2. Messenger's Competitive Intelligence
what is competitive intelligence? Competitive intelligence is the most important part of our marketing. Only when we fully understand the overall situation of our competitors and the market can we make accurate judgments.
Before advertising, we usually use various tools, such as SocialPeta, to check the details of competitors' ads. In this report, we will analyze the recent advertising performance of advertiser Messenger in detail to understand its advertising strategy.
Trend of Category
There are many types of creatives. We mainly analyze the trend of the ad creative category of Messenger in the recent period. As of 2020-09-07, among the Messenger's ad creative, the Html category's proportion is 30.95%, Video category's proportion is 19.05%, Playable Ads category's proportion is 0.0%, Image category's proportion is 42.86%, Carousel category's proportion is 7.14%.
Ad Network Analysis
The network that SocialPeta monitors can cover almost all mainstream channels in the world. Understanding the competitor's advertising channels is the first step in marketing work. According to the analysis of SocialPeta, we can see that in the date of 2020-09-07, Messenger's the proportion of networks impressions are placed like this:
Google Ads(Admob)'s proportion is 74.3%,
Facebook's proportion is 25.25%,
Instagram's proportion is 0.25%,
Audience Network's proportion is 0.2%,
In the date of 2020-09-07, Messenger's network with the most ads is Google Ads(Admob) and its proportion is 47.62%.
3. Top 3 Ad Creative Analysis of Messenger
This is the detailed information of the top three ad creatives with the best performance among all ad creatives of Messenger. We can see some advertising trends.
Top 1 Ad Creative of Messenger

Headline :¿Buscas un auto usado?
Top 2 Ad Creative of Messenger

Headline :¿Buscas un auto usado?
Top 3 Ad Creative of Messenger
Headline :Não faça o que minha mãe fazia
Text :Conhece o ditado "casa de ferreiro, espeto é de pau"? Pois é, isso acontecia com a Kátia, que está nessa foto, também conhecida como mãe do Erik... (Sim, ela é minha mãe!) Até algum tempo atrás ela trocava os pontos do cartão de crédito por panelas, você acredita nisso? Na verdade, ela estava fazendo exatamente o que os bancos querem que as pessoas façam, trocar pontos por algo que não tem valor. Mas Erik, um jogo de panelas tem valor sim.... Tem, claro que tem, mas não quanto o banco te cobra... Minha mãe é daquelas que ama economizar em tudo e achava um excelente negócio trocar 10.000 pontos do cartão de crédito por um jogo de panelas. "Olha que legal filhão, recebi esse jogo de panelas do cartão, não paguei nada", vinha me contar feliz... Ela é daquelas que tem prazer em economizar. Teve um dia que minha prima estava se casando e ela achou o máximo porque deu de presente algo que não tinha custado nada pra ela... Até o dia que eu vi aquilo e falei: "Mãe, você tá louca? Quantos pontos isso custa?" Ela me falou e eu fiz as contas, aqueles pontos valiam R$ 450... E o mesmo jogo de panelas podia ser comprado em qualquer loja online por R$ 150... Ou seja, ela estava "pagando" 3x mais pelo jogo de panelas... Quando eu mostrei isso pra ela, na mesma hora, ela falou "filho, cuida disso pra mim?!". Naquele dia, eu lembro, era um sábado à noite e eu tinha ido jantar na casa dela... Ela tinha 60.000 no cartão. Eu esperei o momento certo, transferi as milhas dela de forma estratégia que multiplicou por 108.000... E eu vendi aquelas milhas pra ela por R$ 2.538,00.... Quando o dinheiro caiu na conta dela, tinha que ver a cara dela, de espanto, felicidade e surpresa. Depois disso ficou viciada nas milhas, virou milheira também! O que me entristece é saber que existem milhares, na verdade milhões de Kátias por aí, trocando os pontos do cartão de crédito por jogo de panela, ventilador, batedeira.... As vezes até troca por passagens aéreas, mas ainda assim, está fazendo um péssimo negócio... Até quanto as pessoas vão continuar pagando 3x mais pelas suas panelas, ventiladores, passagens aéreas?
Basic Info of Top 3 Ad Creative
| | | | |
| --- | --- | --- | --- |
| | 1st | 2nd | 3rd |
| Duration | 1,673 | 1,828 | 36 |
| Popularity | 1,000 | 1,000 | 1,000 |
| Dimensions | 600 x 239 | 626 x 250 | 720 x 720 |
| Creative Type | Image | Image | Image |
| Network | Facebook | Facebook | Facebook |
| Related Ads | 1 | 1 | 42 |
| Countries | United States | United States,Puerto Rico | Brazil,Angola,Portugal |
| Language | Spanish | Spanish | Portuguese |
Through the above analysis, we can see that the most effective channel for Messenger in recent advertising is Facebook, and the main creative type is Image.
In conclusion: The above is a free Messenger's competitive intelligence analysis report. To do a good job of advertising, long-term accumulation is required. we need to constantly check the latest trends and competitive intelligence data. With the use of competitive intelligence tools SocialPeta, we can improve our ROI,and make competitor's fans ours. I hope that this ad creative analysis report will allow you to gain more.
If you want to check the relevant intelligence analysis of other apps similar to Messenger, you can click the app name below to view related reports.